Denver's Berkeley Neighborhood and the Audi A3 e-tron
---

The Berkeley Neighborhood: Parks, Shops, & Urban Life for Young Families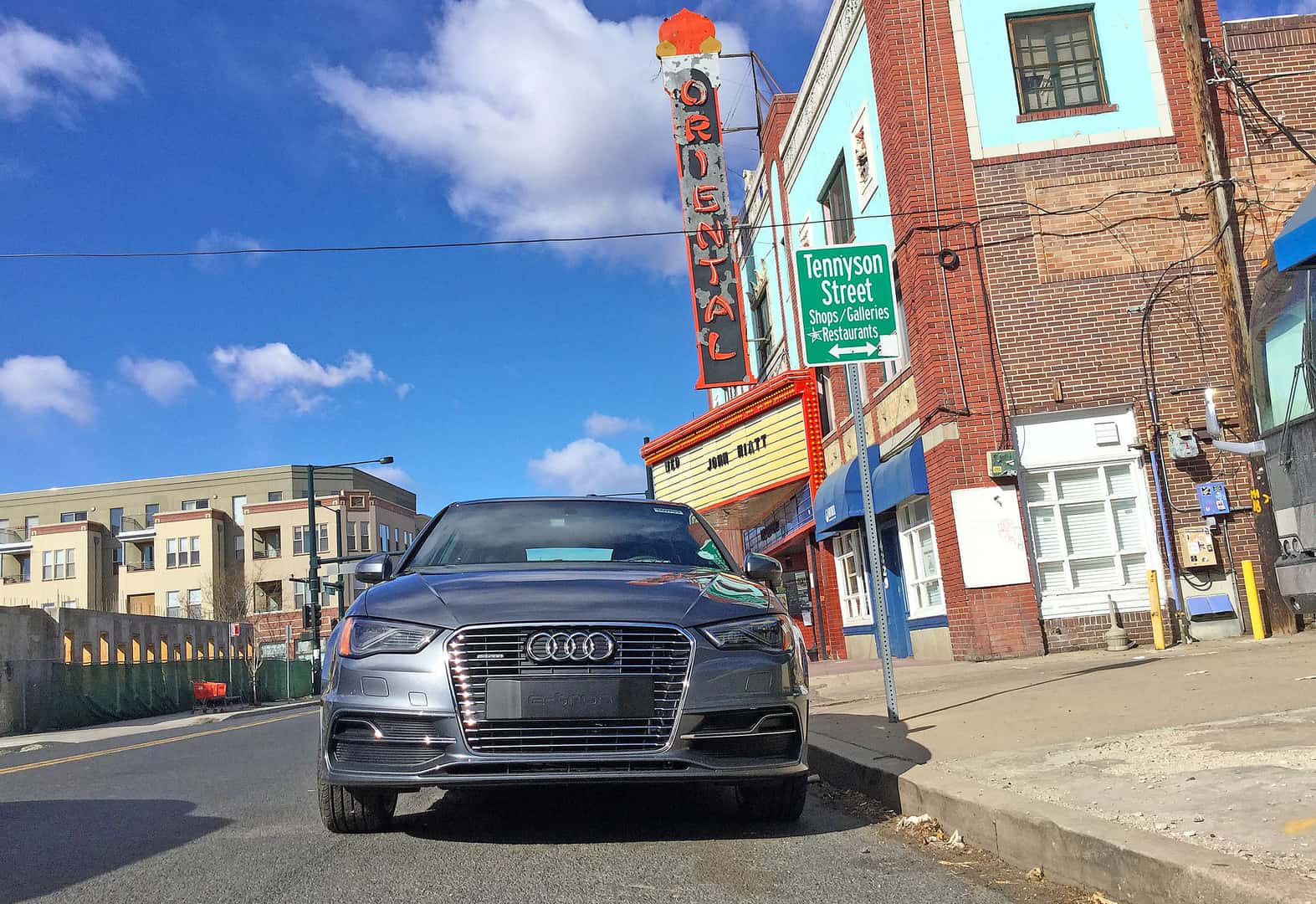 In the far northwest corner of Denver, you'll find the quaint but rapidly developing Berkeley neighborhood. This community, which abuts the suburbs of Wheat Ridge and Lakeside, is bound by I-70 on the north, 38th Street on the south, and Sheridan and Federal on its west and east ends, respectively.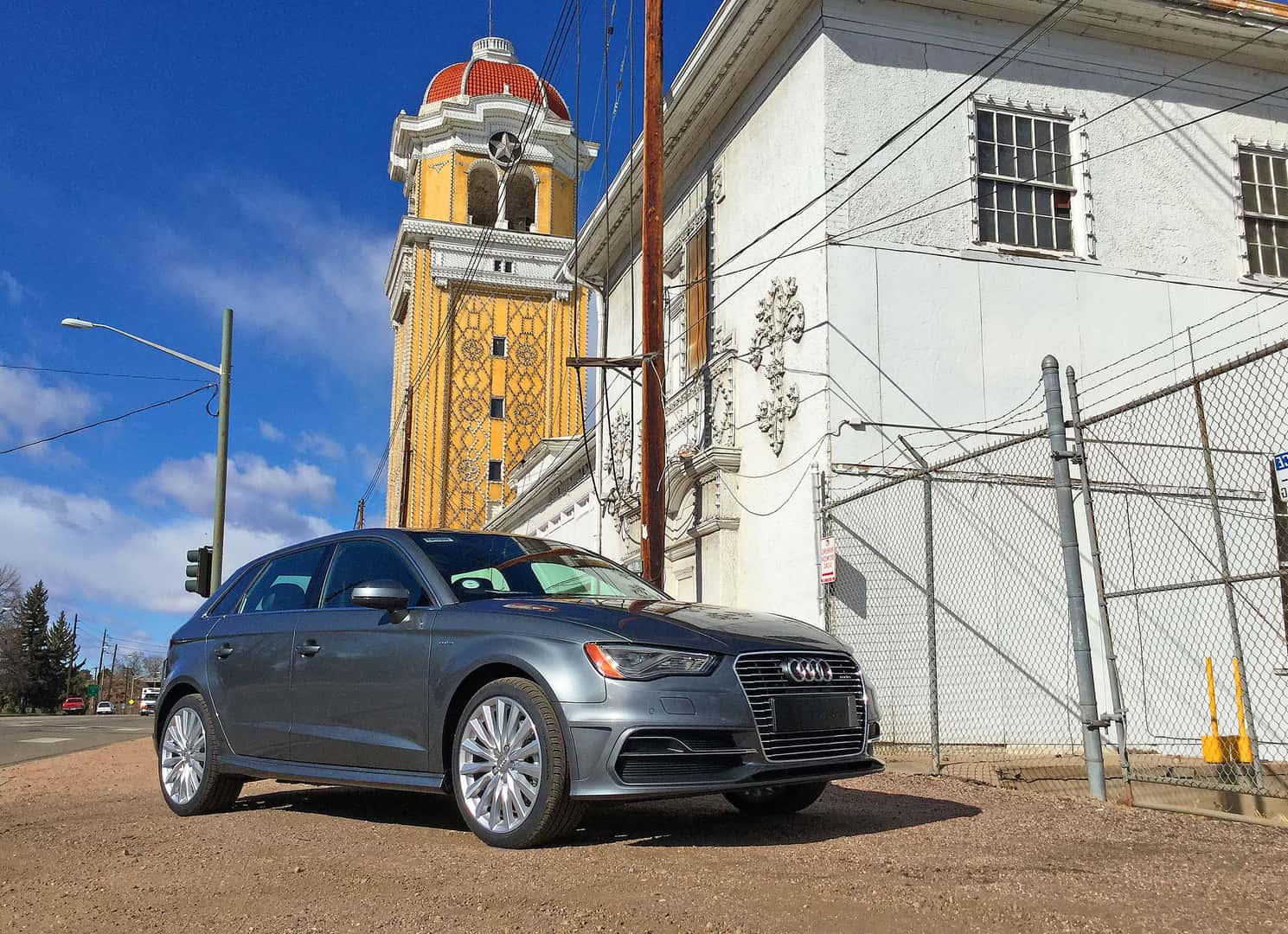 According to the Berkeley Regis United Neighbors' (BRUN) website, the area adopted its handle from Berkeley Springs, Virgina, which was the hometown of John Brisben Walker. Walker and his wife moved to northwest Denver in 1879, establishing the Berkeley Farm and Cattle Company with his business partner Dr. William A. Bell. Around this time, Walker donated fifty acres of land to the Jesuits in order for them to found and construct Regis University.
Thirteen years later, "the mostly middle and working class residents of the community incorporated" the area as North Denver; six years afterward, its name changed to the town of Berkeley. Finally, on 01 December 1902, Denver subsumed Berkeley, officially annexing it into the city's governance and boundary lines.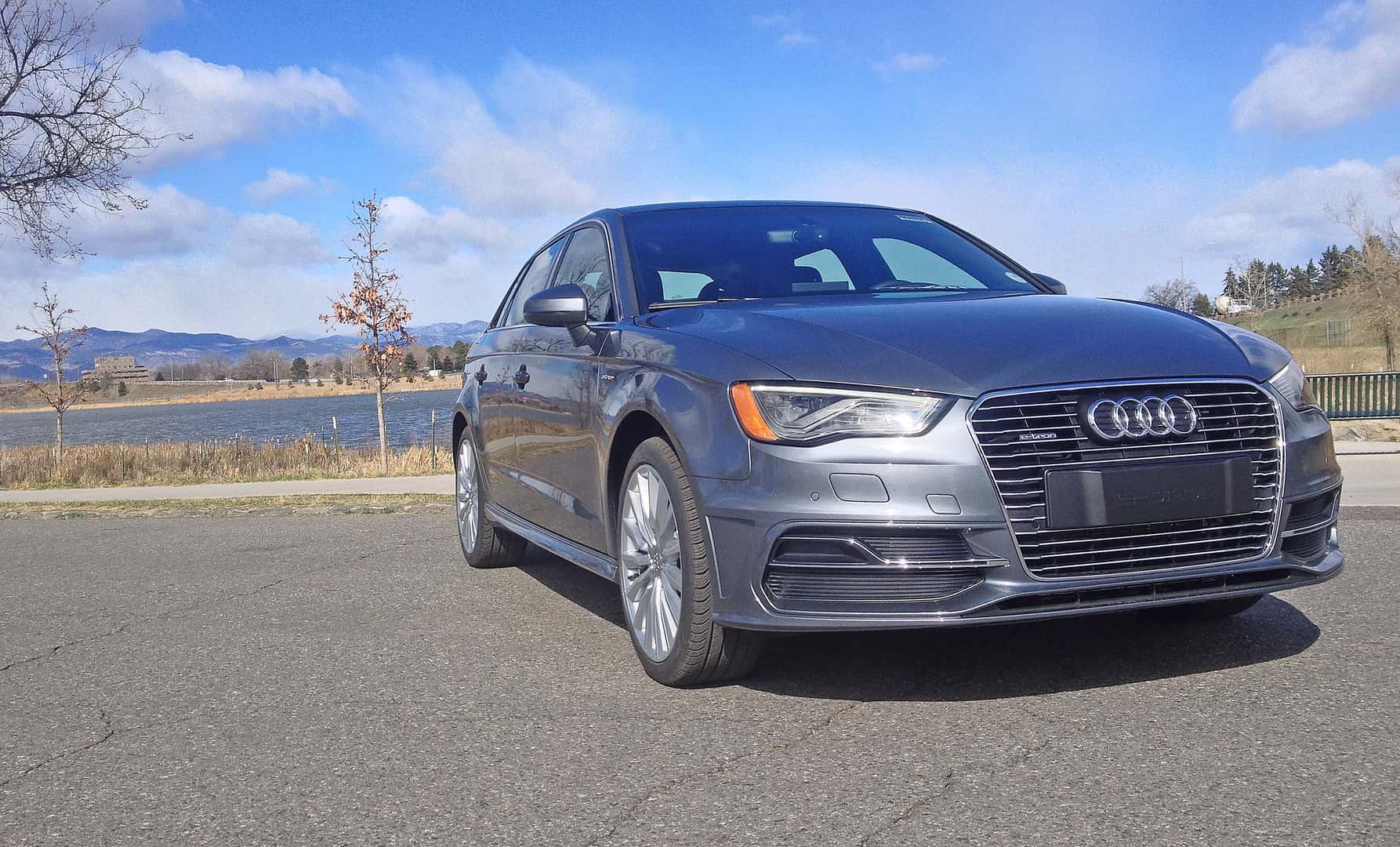 Of course, the times have changed mightily over the past one hundred and fourteen years. Just as with Denver's Highland, the "working class residents" have migrated out of the Berkeley neighborhood as it has become increasingly gentrified.
In a 2015 article for The Denver Post, Cal Eichinger, former owner of the historic Elitch Lanes, said that the alterations to Berkeley's landscape have been marked. He notes, specifically, how it has grown "from an undesirable area into something that is a major business and residential destination."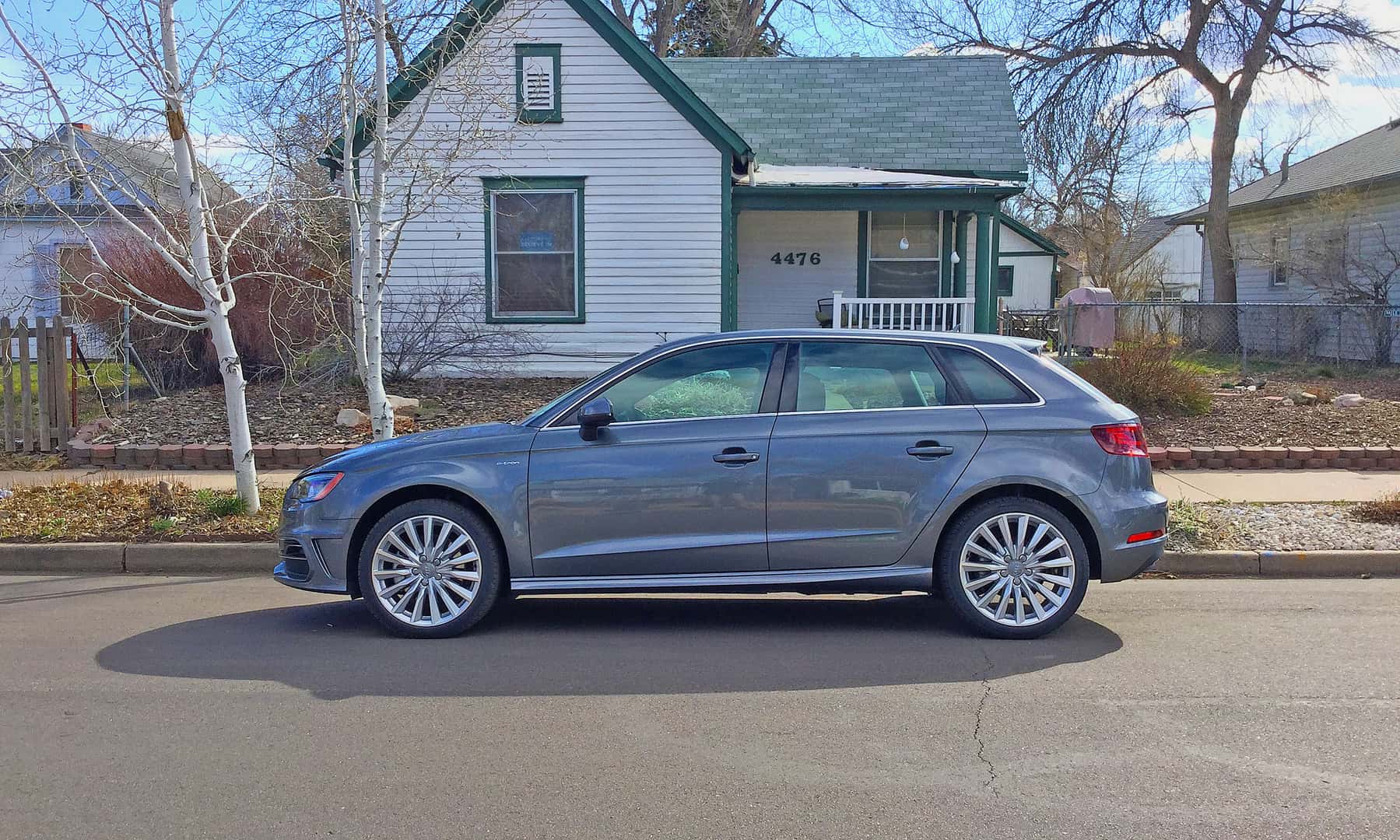 The hotbed for economic and social activity in this area is Tennyson Street, between 38th and 44th. In 2007, the city of Denver earmarked $2.1 million for "streetscape improvements along [this] business corridor," which included "all design, construction, construction management and contingencies" between those six blocks. The results have been impressive, as the corridor's development has helped Berkeley become one off the fastest growing neighborhoods in Denver. With a plethora of boutique retail spaces, trendy restaurants, gourmet coffee shops, and local watering holes, the Berkeley neighborhood simply bustles with commerce.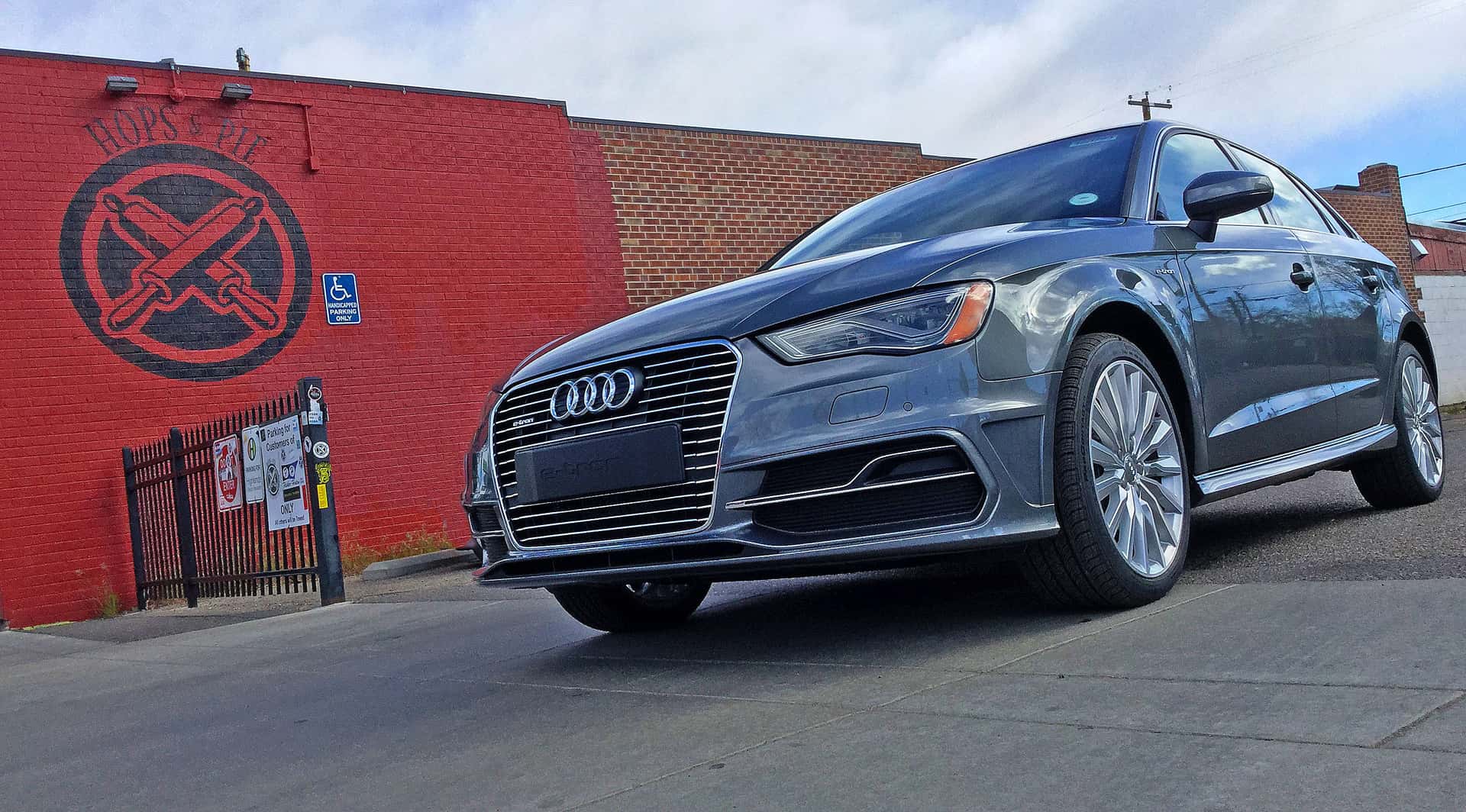 Additionally, several parks and green spaces punctuate the neighborhood, offering residents fun and relaxing outdoor enjoyments. On any given weekend, you'll find parents pushing strollers, couples walking dogs, or a group of chums tossing around a frisbee in César E. Chávez Park or Berkeley Park. During the summer months, these same families can walk down the street to Lakeside Amusement Park so as to ride the infamous Wild Chimpmunk, the iconic Cyclone Coaster, or any number of hydraulic-based pleasures.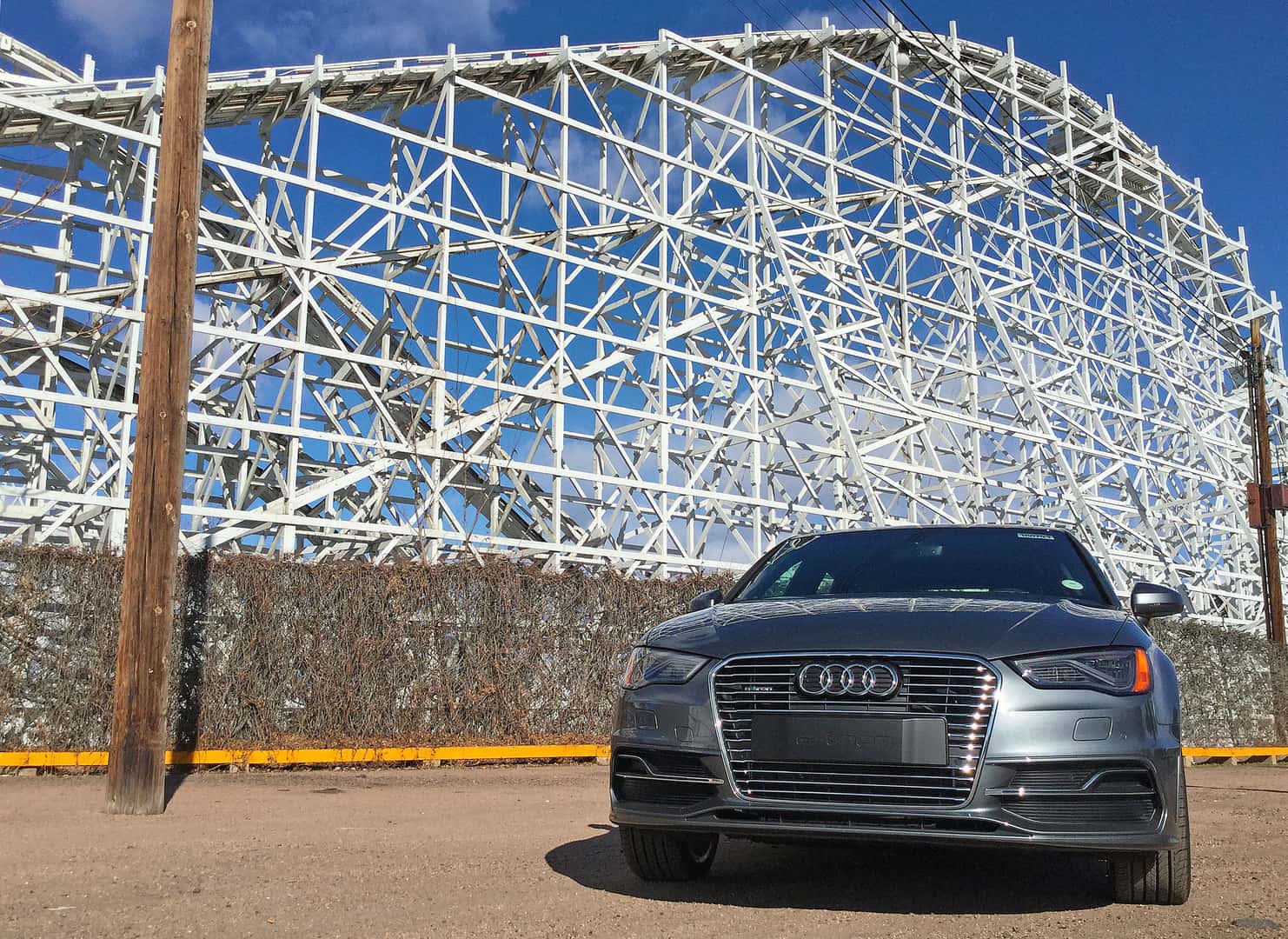 Audi A3 e-tron: A Compact, Classy, & Green Car for Young Urban Families
In the aforementioned Denver Post piece, one concern about the Berkeley neighborhood resonated throughout the article: parking. One interview subject said: "Parking is a huge issue and its getting worse." To this extent, a car like the Audi A3 e-tron makes perfect sense. With a length of 169.8 inches, a height of 56.1 inches, and a wheelbase of 103.5 inches, this compact, Sportback vehicle will have far less difficulty finding a parking spot than larger crossovers and SUVs. Of course, this doesn't mean the e-tron has a cramped interior.
Up front, the e-tron boasts 36.9 inches of head room, 41.2 inches of leg room, and 54.8 inches of shoulder room; in back, those same measurements are 37.5 inches, 35.4 inches, and 52.9 inches, respectively. If you're having difficulty visualizing those measurements, know this: the e-tron will fit four adult, human beings comfortably. And, if you're also toting around a child or two, this vehicle will easily seat five people.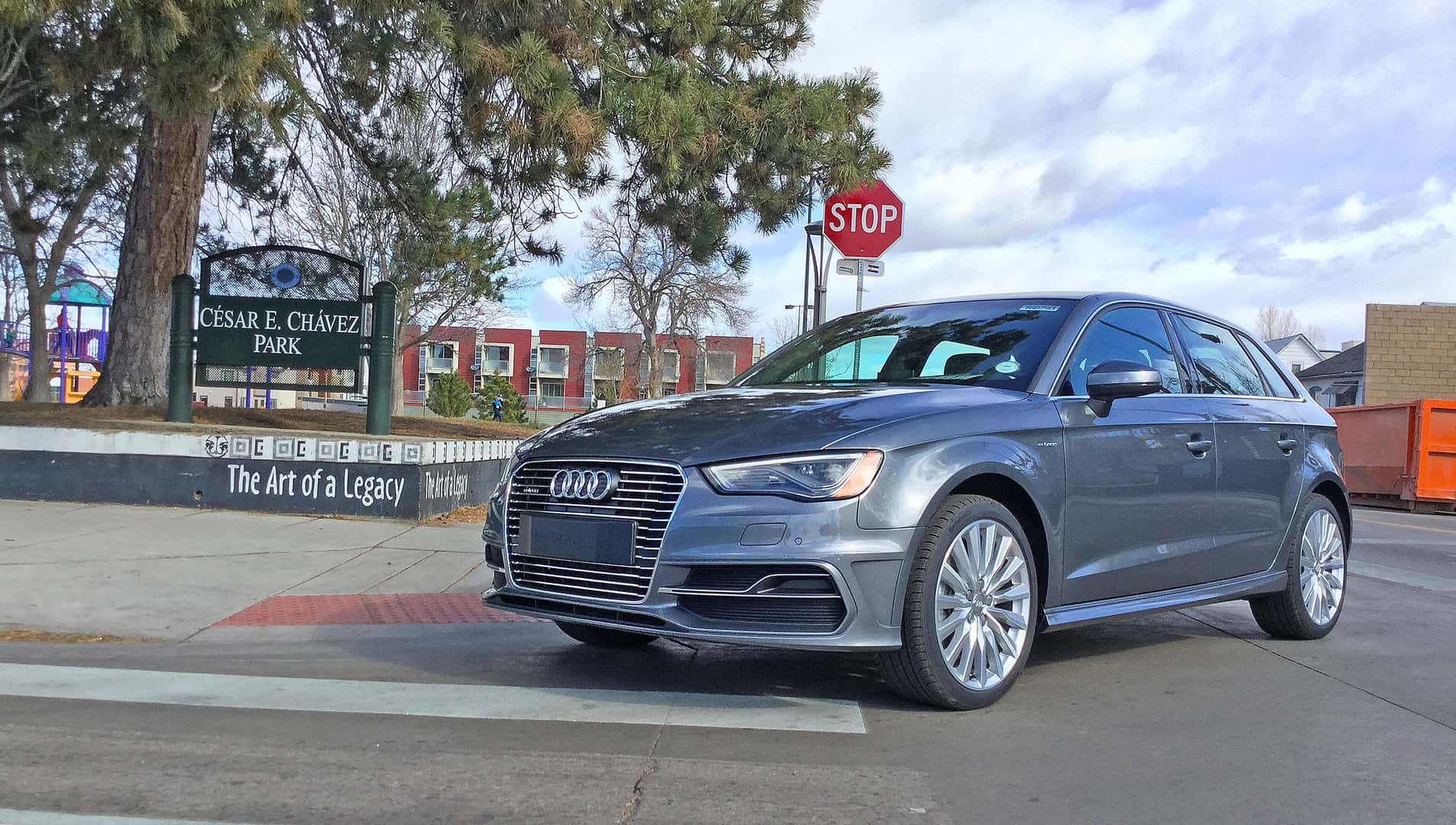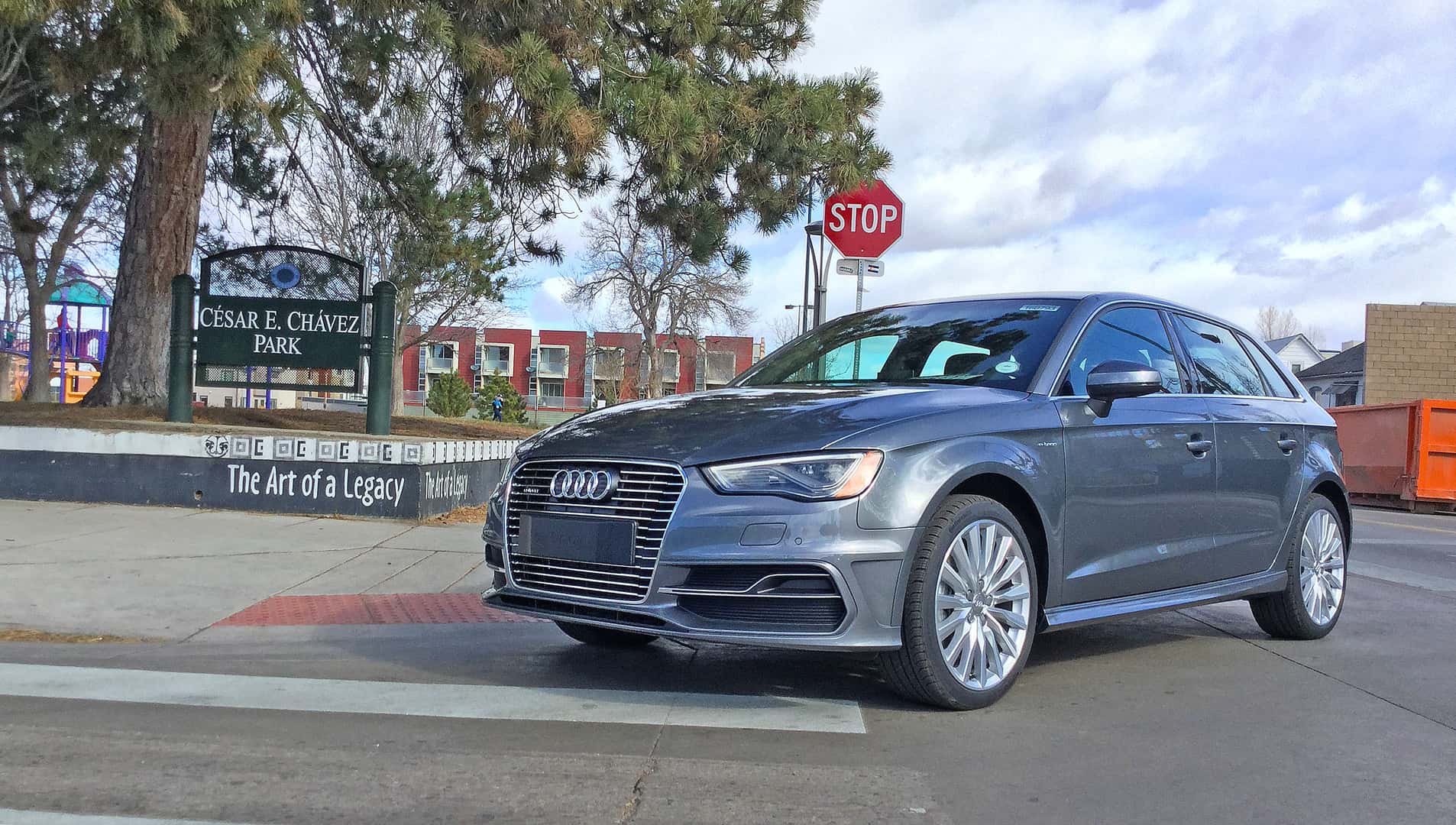 As with all cars in the Audi fleet, the A3 e-tron offers drivers not only plenty of room inside, but also provides a luxurious interior that consistently ranks at the top of its class. Autoblog raves about the cabin's "quietness," which "helps make the car feel special"; and Autotrader gushes over its "clean interior design" and "impressive level of technology."
And what are those technological flourishes and premium finishes that cause AutoWeek to claim that there "isn't anything close to it as far as wheel-to-wheel, sticker-to-sticker competition"?
Well, the entry-level trim comes standard with a panoramic sunroof, Audi advanced key (i.e. a keyless start, stop, and entry feature), Parking system plus with rear camera view, Audi pre sense basic, Audi driver select, cruise control, dual-zone automatic climate control, ambient LED lighting, aluminum trim, 12-way leather seating, Audi concert radio with 10-speakers, a color driver infotainment system, HD Radio, SiriusXM Satellite Radio, SD card slot with 32GB operating capacity, and BlueTooth wireless technology.
You also can upgrade your e-tron in order to include Audi music interface with iPod integration, heated front seats, MMI navigation plus with voice control system and touch handwriting-recognition technology, Bang & Olufsen Sound System with 14 speakers and 705 watts, as well as Audi active lane assist and pre sense front.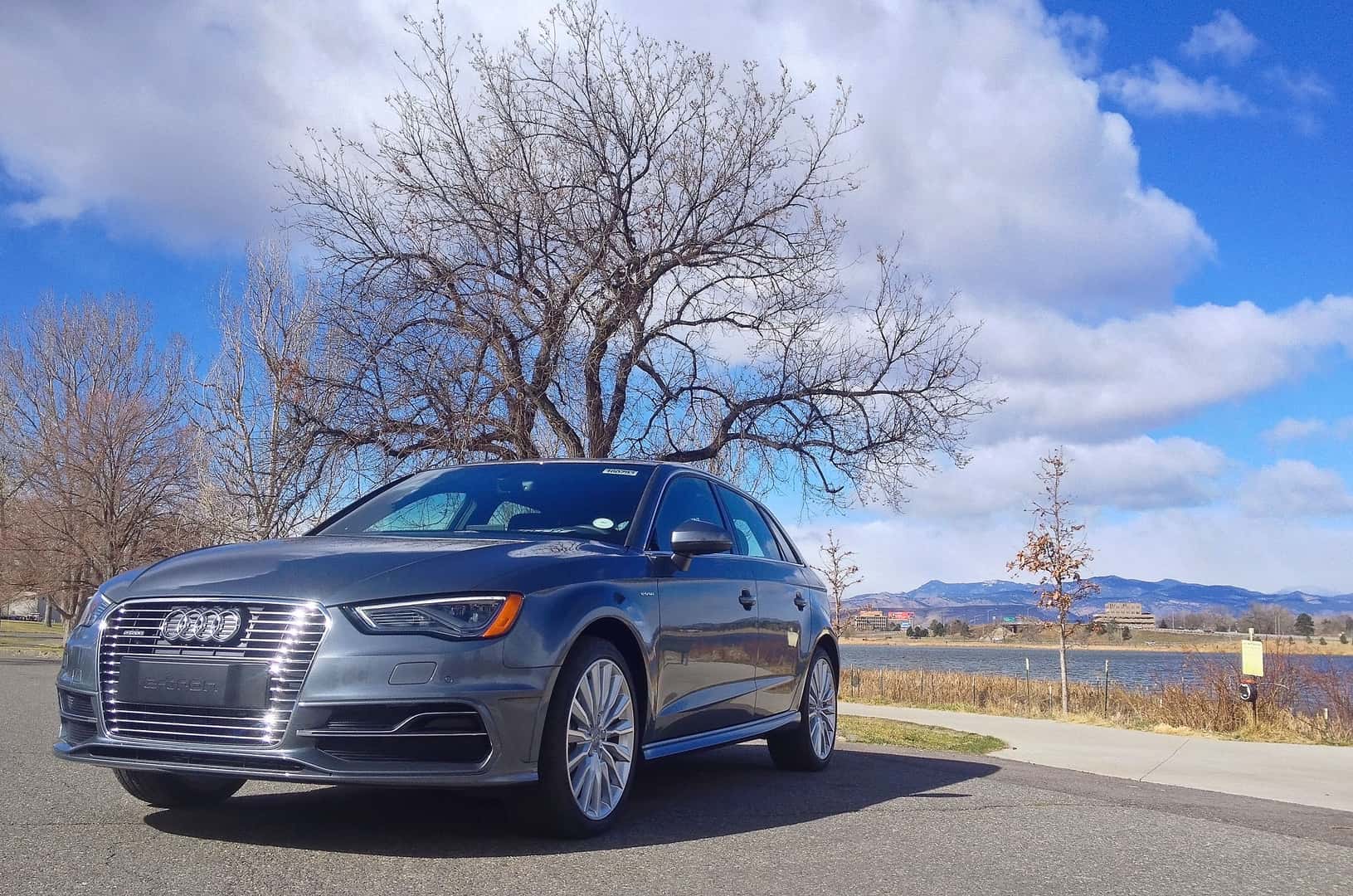 It's no surprise that many residents of Colorado, the Front Range, Denver, and, yes, the Berkeley neighborhood are concerned with issues of global warming and the environmental impact we have on the world around us. And that, certainly, is one of the benefits of driving the Audi A3 e-tron. This sportback vehicle is the German automaker's first plug-in hybrid; to this end, the 8.8-kWh lithium-ion battery pack that provides power to the electric engine will enable the e-tron to achieve higher mpg rating and a lower carbon footprint. More precisely, Audi claims that the range on battery power alone is 31 miles, with a combined gas-electric range that exceeds 500 miles per tank.
These lofty, fuel-efficiency numbers mean that the e-tron will reduce carbon-emissions and your reliance on fossil fuel, mitigating climate change and global warming. In addition to these immediate benefits, Audi's broader e-tron initiative includes investments in "carbon reduction projects through a collaboration with 3Degrees, an award-winning carbon offset and renewable energy company." Audi also supports "Wildlife Works and landfill gas projects that help ensure forested lands remain intact and capture greenhouse gases before they're released into the atmosphere."
And, as expected, the fuel-efficiency of the Audi A3 e-tron will also save drivers money at the pump, while simultaneously providing tax incentives and rebates. Those extra ducats, no doubt, will allow Berkeley residents to frequent their favorite stores and eateries on Tennyson Street a little more often than they otherwise would if they were driving around in a gas-guzzling Jeep or Suburban.
What's even more impressive is the fact that the e-tron's hybrid power source does not adversely effect it's performance, as is often the case with this class of vehicle. In their review of the car, Edmunds.com wrote that the Audi A3 e-tron "delivers a supple ride along with excellent handling and responsiveness for a vehicle of this type." Moreover, it:
moves out sharply thanks to the extra torque its electric drive provides at launch, and with the low center of gravity that comes from packing several hundred pounds of battery below the seats, it feels exceptionally stable. The automated manual transmission shifts quickly and unobtrusively
If you're a potential customer worried about the ride, handling, and power of a hybrid vehicle, the e-tron will pleasantly surprise you with its capacity to fulfill your city and highway needs.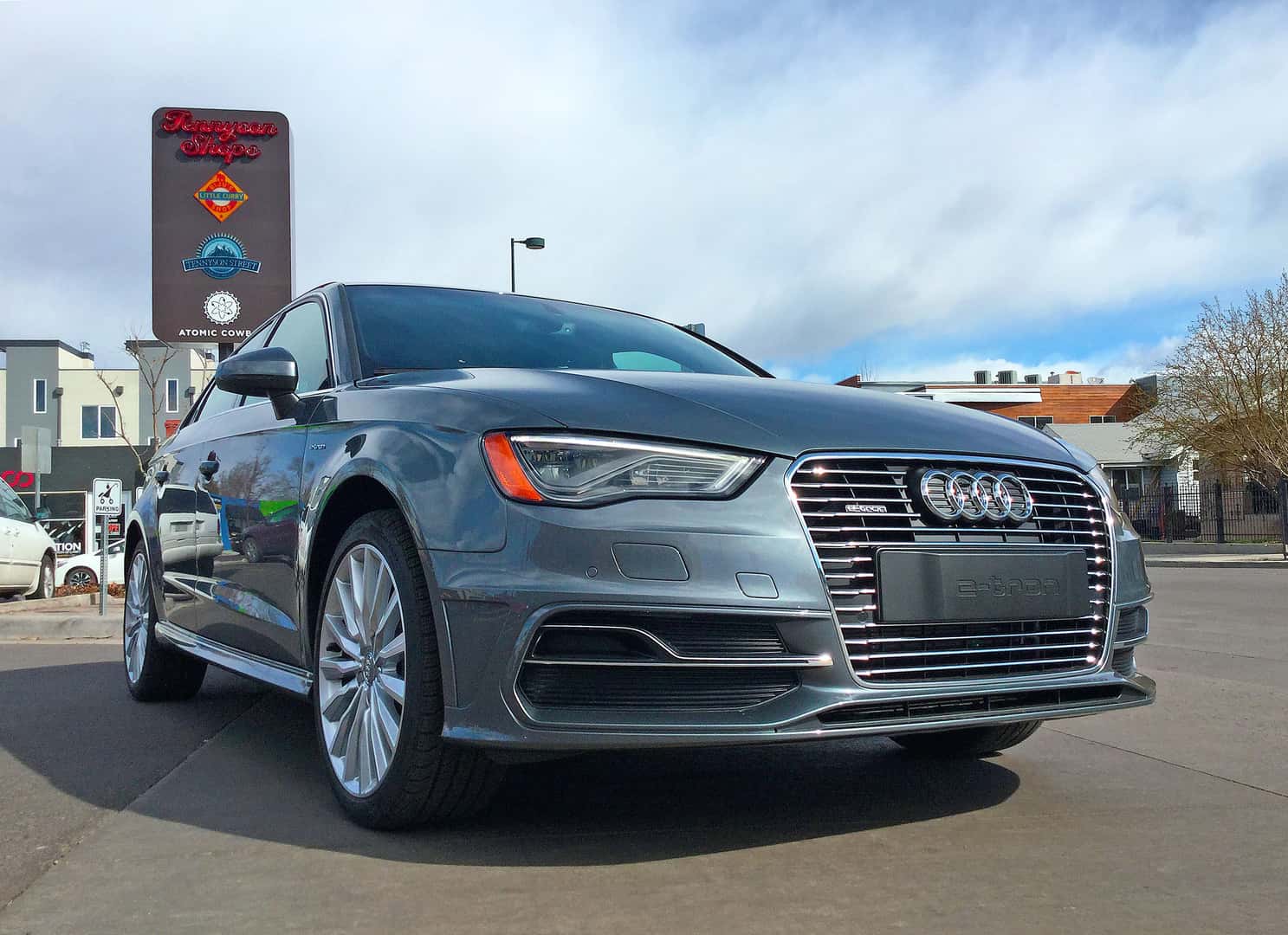 If you'd like to test drive an Audi A3 e-tron, you can schedule an appointment with an Audi Brand Specialist by calling (833) 825-5423. You can also stop by Prestige Imports. We are located at 9201 West Colfax Avenue between Wadsworth and Kipling, just a few minutes from the Berkeley neighborhood. Once you're green-cruising in your Audi A3 e-tron, head over to the Tennyson corridor, slip easily into a parking spot, and visit one of the fine, local businesses listed below.
Shops: Tried and True Barbershop, Book Bar, Spruce, Berkeley Supply, Clotheshorse, Mika Yoga Wear, MHM
Coffeehouses: Denver Cat Company, Downpours Coffee, Allegro Coffee, Tenn Street Coffee
Restaurants: Block & Larder, The Royal, Hops & Pie, Brazen, DJs
Galleries: T Gallery, Metro Frame Works (44T), Lapis Gallery, Ryan Rice Fine Art
Bars: Berkeley Untapped, West End Tap House, Local 46, Call to Arms, Patrick Carroll's

Banner image by Ken Lund, courtesy of Creative Commons