Audi A3 e-tron Plug-in Hybrid: Saving money while saving the world
---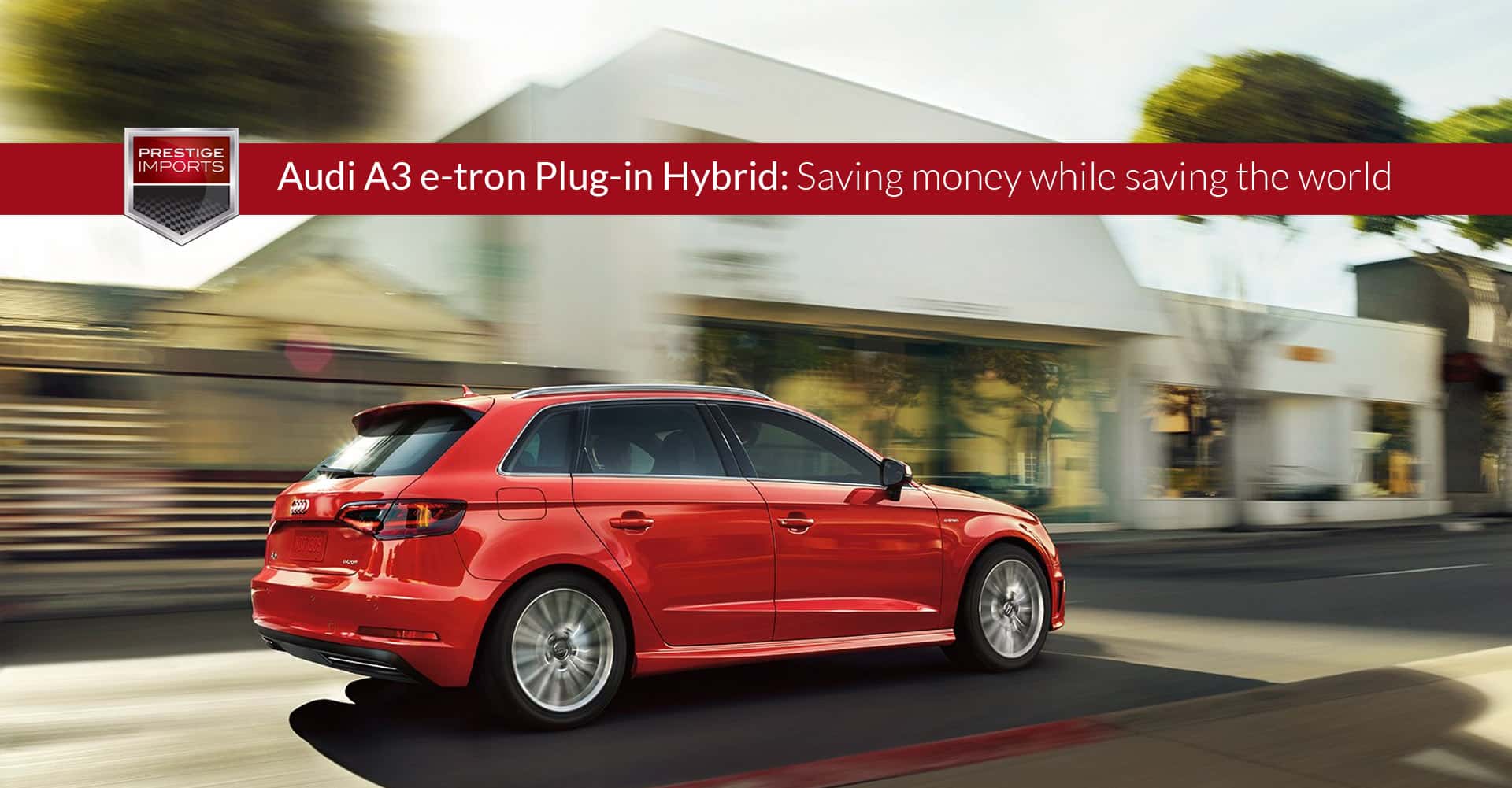 Audi A3 e-tron plug-in hybrid – Saving money
It's March and, for most American adults not named Wesley Snipes, that means it's time to start filing our tax returns. Unfortunately, the occasion can be frustrating and, oftentimes, wallet-depleting for many of us. But if you own an Audi A3 e-tron plug-in hybrid and live in Colorado, you have reason to rejoice. Yes, you're about to save yourself several ducats.
The Colorado Department of Revenue's Income 67 tax credit (also named the Innovative Motor Vehicle and Alternative Fuel Vehicle Credit) allows "persons who purchase, lease, or convert qualifying motor vehicles" that are "titled and registered in Colorado" the opportunity to claim a tax rebate for their car.
The specific value of your tax credit varies, depending on the type of alternative fuel your car uses. But, generally speaking, to calculate your credit you'll need to multiply the vehicle's MSRP by its battery capacity divided by 100.
OK, that's already a little confusing due to my prose's lack of mathematical parenthetical indicators (it wouldn't be a tax law if it weren't complicated, though, right?). So in order to make this a little bit easier for you, here's how the numbers shake out for the entry-level e-tron:
2016 Audi e-tron (starting) MSRP: $37,900
Battery Capacity in kWh: 8.8
$37,900 x (8.8/100): $3,335
Obviously, if you tick-off any of the upgrade options and increase the MSRP, your tax credit will be much higher (although the ceiling for the credit is $6,000).You can read more about the Income 67 tax credit on the Colorado Department of Revenue's website, but here's the bottom line: you're going to save yourself some money if you own an e-tron.
Audi A3 e-tron plug-in hybrid – Saving the world
You're not just going to be saving (or "making") money on your tax returns, though, if you own an e-tron. You'll also be saving yourself a pretty penny, as the kids say, at the pump. EU consumption estimates claim that the Audi A3 e-tron plug-in hybrid averages 157mpg.
While that performance number is rather inflated when reviewers subjected the e-tron to "real world" conditions, Car and Driver says that the car "managed 100 mpg" during certain road tests. No, that's not a misprint; that's a one zero zero miles per gallon! The EPA, it appears, concurs with these figures, recording the e-tron's consumption rate at 95 mpg. Whatever figure you use, though, it equates to less time and cold hard cash at the petrol station.
Of course, you'll also contribute to saving the world, literally, when driving the Audi A3 e-tron. Yes, hybrid and EVs such as the e-tron will reduce carbon-emissions, mitigating climate change and global warming. But according to Audi's website:
Included in the Audi energy program for e-tron, Audi invests in carbon reduction projects through a collaboration with 3Degrees, an award-winning carbon offset and renewable energy company. We support Wildlife Works and landfill gas projects that help ensure forested lands remain intact and capture greenhouse gases before they're released into the atmosphere.
And, if contributing to these environmentally conscious projects isn't enough, Audi has partnered with SunPower in order to provide e-tron owners with "access to some the most efficient solar panels available" in the world.
If you'd like more information on the Audi A3 e-tron, read my previous article that discusses the specifications and performance of the vehicle in more detail. Likewise, you can visit Prestige Imports, which is located at 9201 West Colfax Avenue between Wadsworth and Kipling, to test drive the vehicle. Conversely, you can call (833) 825-5423 to schedule and appointment with an Audi Brand Specialist.