Audi e-tron: The Future of German Engineering
---
Audi e-tron: The Future of German Engineering
Yesterday, I posted an article about Porsche's new concept car, the Mission E. While the head honchos at Porsche SG are aiming for a 2020 release, Audi's brass expects electric vehicles to comprise 25% of its total worldwide sales by 2025 via their Audi e-tron initiative.
Audi has taken several steps in order to ensure that they attain their lofty projections. To begin with, the manufacturer recently debuted its brand new 2016 A3 Sportback e-tron, which is their first plug-in hybrid. The Sportback boasts a combined 204 horsepower from a 1.4-liter TFSI engine that provides 150hp and a liquid-cooled, permanent-magnet-driven electric motor that adds another 102 hp.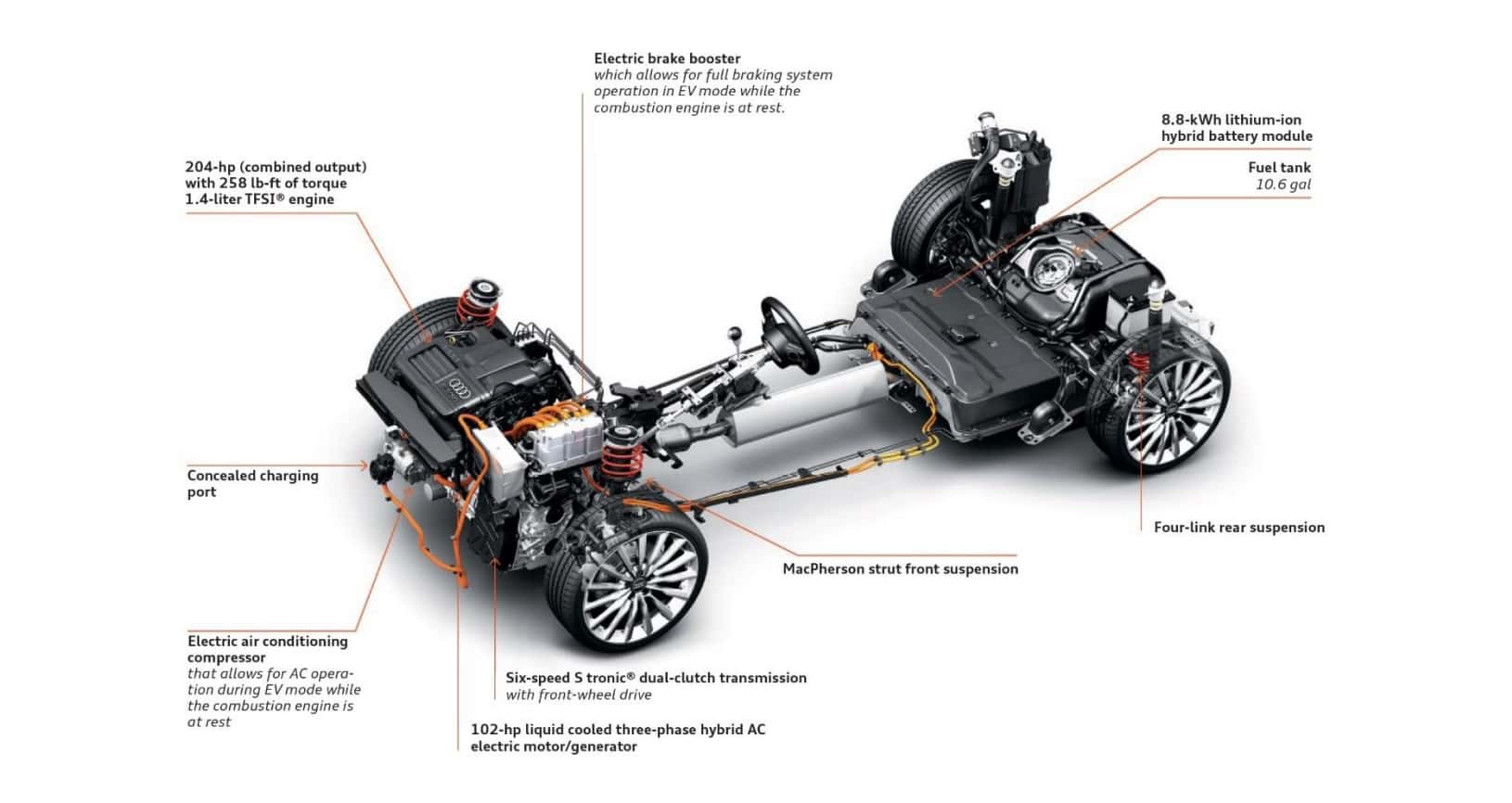 Situated beneath the rear seats, the 8.8-kWh lithium-ion battery pack that provides power to the electric engine will enable the Sportback to achieve higher mpg rating and a lower carbon footprint. More precisely, Audi claims that the A3 Sportback's range on battery power alone is 31 miles, with a combined gas-electric range that exceeds 500 miles per tank. it will take thirty minutes for the battery to attain an 80% charge.
Last month, Prestige Imports received the opportunity to test drive the Sportback before it's official release. Check out the video below on our Facebook page in which a representative from the Audi Academy of America gives one of our employees an overview and test drive of the vehicle. Here's Auto Trader's video review of the vehicle:

If you want more information on the 2016 A3 Sportback e-tron, you can read reviews at 
Car and Driver, Jalopnik, CNET, AutoWeek, PluginCars,
and
Green Car Report, which just nominated it as the one of the "Best Cars to Buy" for 2016.
Of course, production model hybrids and EVs are only as useful as the charging network that accompanies. That's why, in a recent press release, Audi highlights the fact that:
Audi will support the broad adoption of EV technology in the U.S. by developing a nationwide 150 kilowatt fast charging network that would provide an 80 percent charge in only 30 minutes – enough for 200 miles worth of driving in the Audi e-tron quattro. The network will be in place for the launch of the fully electric SUV in 2018.
Developing a broad and accessible network of charging stations will allow Audi to deliver a practical series of EV products that will offer drivers the same convenience that gas stations provide for traditional, combustion engines. Last month, AutoNews reported that:
Audi AG…ha[d] initiated talks with U.S. and German automakers about a shared network of 150-kilowatt fast chargers to rival the Superchargers that Tesla Motors Inc. has built for its Model S and Model X.
In an effort to instill confidence in their long-term plans, Siegfried Pint, who is Audi's chief engineer of electric powertrains, boasted that his company "will come up with a charging infrastructure in the U.S. and Europe at least, with the same plug."
The next measure Audi will take in their e-tron technology will be to integrate it into their SUV line. Specifically, the German manufacturer gave attendees of the Frankfurt auto show a glimpse of their new concept car: the Q7 e-tron 3.0 TDI quattro as a plug-in hybrid with up to 56 km (34.8 mi) of all-electric range and a total drive-range of 593 miles. Auto Trader got a sneak peak of the new car, which you can check out below:

While you're waiting on these new Audi e-tron releases, stop into Prestige Imports at 9201 West Colfax Avenue and test drive any of the 2015 or 2016 models we have in stock. You can also make an appointment with someone in our Sales Department by calling
(833) 825-5423
.