Community Support and Involvement
Situated between Wadsworth and Kipling on West Colfax, Prestige Imports has maintained the same location near Denver, CO since 1984.
For many years, Denver's West Corridor, which abuts the dealership's neighborhood, suffered from a lagging economy and dilapidated infrastructure. Although Prestige Imports was provided with the opportunity to move, management chose to remain in the same space and support the local community.
Prestige Imports' commitment to the neighborhood has paid off, at least to the extent that the area has experienced, of late, an urban revitalization. With new businesses, city projects, and homeowners developing the surrounding area, the West Corridor and east Lakewood have become destination spots for citizens of both Denver and the Front Range.
A quick, westbound drive from Denver's city center down Colfax reveals a brand new, artistically rendered library, creatively constructed bus stops, and a slew of microbreweries and restaurants. Recently, an article in The Denver Post mentioned the "nascent boom period" that the West Corridor has experienced, detailing the manner in which the city looks to continue its development throughout "the next decade."
While Prestige Imports looks forward to the neighborhood's new opportunities over the next decade, we wanted to take a moment to look back and acknowledge the community partnerships we have fostered throughout the years.
In addition to the below list of non-profit clubs and organizations, institutions, and sport/recreational teams, we have developed relationships with several area high schools and athletic programs. For instance, Prestige Imports has provided cars for prom parades, assisted high school A/V classes and projects, and offered sponsorships to baseball teams.
Community Support for Local Denver Area Charitable Organizations:

For several years, Prestige Imports has collected canned goods and toys during our annual Oktoberfest celebration and donated them to the Action Center of Lakewood, CO.
Founded in 1968, the Action Center helps financially distressed individuals and families on their "path to self-sufficiency" by providing them with an immediate response to basic human needs.
The non-profit, human services organization focuses its efforts on three primary areas in order to accomplish its goals. First, the Action Center offers intervention and prevention services. These services provide short-term and seasonal resources in the form of school supply distribution, Thanksgiving distribution, and their holiday Santa Shop.
The Action Center, though, is not simply a donation center. As their mission states, the organization seeks to develop strategies for self-sufficiency when working with those in need. Every client that benefits from the Action Center's services must meet with a trained Volunteer Client Advocate or Case Manager. To this end, clients and advocates attempt to locate the source of financial instability in order to create long-term solutions.
Finally, the organization builds partnerships with other community organizations in order to provide education and health care for its clients. By fostering relationships with Red Rocks Community College, Jefferson County Human Services, Jefferson County Center for Mental Health, and many others, the Action Center hopes to address barrier issues that affect long-term financial stability.


We love fur babies, and so do our customers. As such, a partnership with Foothills Animal Shelter makes sense. In fact, Prestige Imports launched the online, social media campaign #dogslovecars to showcase the four-legged Porsche and Audi enthusiasts who visit our dealership. In an effort to demonstrate our commitment to animal care, we have donated the entry fees from our Oktoberfest Car Show to the Shelter.
Founded in 1976 under the moniker Jefferson Animal Shelter, the Foothills Animal Shelter moved into a new 33,000 square foot facility at 580 McIntyre in the Jefferson County Fairgrounds during 2009. The new and expanded location allows the shelter not only to remain devoted to their mission of providing the "best care possible for every animal that enters our doors," but enables it to expand its reach and services.
In order to provide top-notch aid and housing, the Foothills Animal Shelter offers adoption services, pet licensing, spaying and neutering, vaccinations, microchipping, and a lost and found program. Most of these procedures occur in the shelter's new medical suite that offers on-site and cost-effective health treatment for the animals.
Foothills Animal Shelter serves the communities of Arvada, Edgewater, Golden, Lakewood, Westminster, Wheat Ridge and unincorporated Jefferson County. In addition to providing a secure, temporary-housing for animals, the shelter seeks to educate the community about the proper ways in which to treat pets and animals.
If you need a cuddle buddy when watching the Broncos game or an enthusiastic jogging partner, be sure to visit Foothills Animal Shelter. You can also like Prestige Imports on Facebook, where we post featured pets for adoption every week.
Partnership with a Favorite Colorado Mountain Town: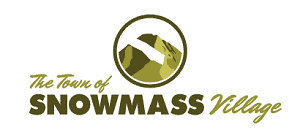 The region that would be the town of Snowmass Village was first surveyed in the early 1870s by Ferdinand Vandiveer Hayden. Hayden's group traveled into the Rocky Mountains to collect data, create maps, and take photographs in order to establish settlements. In 1910, the Sinclair, Melton, Stapleton, and Hoaglun ranching families officially founded the town of Snowmass Village at the confluence of the Owl and Brush Creeks.
Snowmass Village remained, primarily, a ranching community until the late-sixties. On December 17,1967, Aspen Skiing Company opened the Snowmass ski resort, which has remained the town's biggest tourist attraction. Today, their grounds boast 3,128 acres of terrain, making it the largest of Aspen Skiing Company's mountain resorts.
More recently, the town gained international notoriety for what paleontologists now dub the Snowmastadon site. On October 14, 2010, Snowmass Water and Sanitation District construction workers accidentally discovered fossils of a Pleistocene ecosystem while expanding the Ziegler Reservoir. Paleontologists arrived shortly thereafter; their excavation yielded 4,826 from 26 different Ice Age vertebrates. The excavation is one of the largest and most complete unearthings of Pleistocene-era fossils.
Prestige Imports sponsors the Snowmass Summer Music Series, which hosts free concerts for audiences of all ages. Additionally, Audi sponsors both the Birds of Prey Race Week and the Power of Four Ski Mountaineering series.
Community Support for a Local Youth Organization: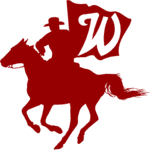 Presitge Imports' partnership with Westernaires began with the involvement of one of our employees' daughters. Her participation in 4H and Westernaires provided us the opportunity to support her endeavors with an organization that offers unique, exciting, and educational experiences for today's youth.
Originally found in 1949, Westernaires trains youngsters between the ages of 9 and 19 in the time-honored traditions of western riding, precision drills, and horse care. For youthful rascals with more esoteric skill sets, the organization offers guidance in bullwhips, trick riding, and dressage.
While gaining knowledge of and expertise in the techniques of riding and drills are important, Westernaires also fosters a bevy of intangible qualities such as discipline, teamwork, personal responsibility, and pride for one's community. Moreover, the organization provides a safe and drug-free environment in which members can hone their craft and develop friendships without distraction.
Members train year-round at Fort Westernaire, which is located next to Jefferson County Fairgrounds near Golden, Colorado. The facility boasts three outdoor and indoor arenas, in addition to stables for livery horses that the club owns and rents. The premises also houses classrooms, a club store, a museum, and caretakers' quarters.
Ongoing Involvement with Many of Colorado's Cycling-Related Organizations:
With a son who is a professional cyclist, our General Manager Jeff Silverberg has cultivated partnerships with various cycling organizations, clubs, and events. Given the fact that Colorado is home to one of the nation's most robust and active cycling communities, it's no coincidence that many of our loyal customers happen to be cyclists as well. These partnerships enable Prestige Imports to forge and maintain meaningful connections with residents along the Front Range and beyond.
In some instances, we offer financial support; in other cases, we contribute Support and Gear (SAG) vehicles or facilities. We even headline our own events, the Prestige Imports Vuelta a Dillon and the Prestige Imports Snowmass Loop Mountain Bike Fondo. Although our levels of involvement vary, we contribute in some way to each of the following cycling groups, organizations, and races.

Adam Zimmerman and Eric Short formed the Prestige Imports Junior Development Team with the goal of providing junior riders (ages 15-18) with an opportunity to develop their cycling skills. To this end, the team works as a pipeline for teenagers who are looking to advance to the professional level. As a long-term objective, Fitzgerald and Short want to create more opportunities for their team to compete, both nationally and internationally.
The Junior Development Team has achieved a great deal of success in 2015. Samuel Fogel became a junior national champion in track racing (velodrome) and was selected to represent Team USA at the Junior World Championships in Kazakhstan. Will Mcbryde placed 4th in the men's 15-16 road race at the USA Junior National Championships. Four members were picked to represent Team USA at the Junior Challenge in Silt, Colorado. Finally, three riders will represent Team USA and USA Cycling at the National Talent ID Camp at the Olympic Training Center in Chula Vista, California.

The Vuelta Fondo is a race sponsored by Prestige Imports. The event holds a 90-mile, 60-mile, and 20-mile version, depending on the competitor's skill level. Each version consists of three timed stages, but there are no overall times.
The Snowmass Loop Mountain Bike Fondo is a sister event sponsored by Prestige Imports that features a 20 mile course, utilizing portions of Snowmass' famed Snowmass Loop trail. The Snowmass Loop Mountain Bike Fondo occurs in conjunction with the annual Snowmass Demo Days, a two-day, free bike demo event in Snowmass Base Village where participants can Bike Snowmass on the latest equipment provided by featured exhibitors.
Support for Porsche and Audi Automotive Clubs:
Prestige Imports partners with Porsche and Audi automotive clubs because we believe in supporting those customers whose passion exceeds merely purchasing a vehicle. It is important to us that the experience of owning one of our cars does not stop once a customer closes the driver's door. Rather, we want our customers to immerse themselves in the Porsche or Audi lifestyle, forming a community of like minded individuals.


Audi Club North America (ACNA) is the largest club of Audi aficionados in the world. The club is designed to generate camaraderie and fun networking opportunities for Audi enthusiasts. Nearly 10,000 members have joined in order to share their experiences and create friendships.
The club's stated mission is to provide members with the "best Audi driving experience possible" by focusing on "fellowship driver safety training, technical information, and the ability to network with fellow enthusiasts."
The Rocky Mountain chapter offers Denver and Front Range residents with a local and specialized Audi experience, gathering at events such as Prestige Imports' Oktoberfest.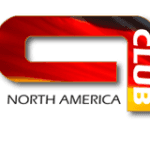 Originally founded in 2008, the Quattro Club of North America's stated mission is to provide "Audi owners and enthusiasts the opportunity to enjoy marques through educational, technical, and motor sport activities designed to enhance the ownership experience."
The Quattro Club maintains a robust schedule of fun-filled and informative events. Many of these gatherings are Prestige Imports' activities, such as the Georgetown Lake Winter Ice Driving Event.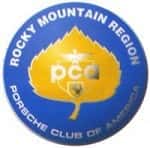 Porsche Club of North America is the largest independent, single-marque car club in the world. The club "reaches across the cars and the years to the people" in order to engender "camaraderie of fellow enthusiasts." Members of the Porsche Club of North America receive access to a classified ad service and a complimentary subscription to the monthly magazine Porsche Panorama.
The local chapter Porsche Club of America – Rocky Mountain Region publishes the enthusiast magazine HighGear. Prestige Imports has been featured in articles, loaned vehicles for cover photos, and advertises in the publication.
The Rocky Mountain members provide instruction and support at Prestige Imports' annual Day at the Track, held each year at High Plains Raceway in Byers. In return, Prestige Imports sponsors the club, provides a location for meetings, and offers Porsche tech inspections prior to club races.
Additionally, club members can participate in any number of local and national events, such as the Porsche Parade, PCA Escape, Autocross, as well as local club racing and driver education.
If you are a member or affiliate of an organization with an interest in partnering with Prestige Imports, please contact our customer care department at CustomerCare@prestigeimports.net.