Why Prestige Imports
"Since 1984 Prestige Imports has been Colorado's number one Porsche and Audi dealer. The immense pride that we take as an entire team to make sure that you have the best customer experience will never rest."
Scott West, COO Porsche | Audi
Customer Appreciation Events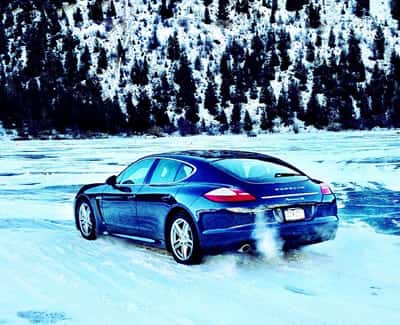 Winter Driving Event
The extremely popular Winter Driving Event kicks off our year of Customer Appreciation Events. The event is usually held early in January at Georgetown Lake in Georgetown, CO. Drivers enjoy a warm breakfast or lunch at a local Georgetown eatery and some classroom instruction before venturing out for a few hours on the ice.The Winter Driving Event is an incredible opportunity to learn to handle your vehicle in the most extreme conditions you are ever likely to face. The event always fills up very quickly, so when you receive your email invitation, jump on it right away!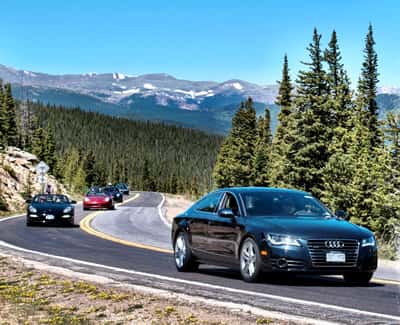 Spring Mountain Tour
The Spring Mountain Tour is our way of kicking off the Summer driving season. It is the perfect opportunity to pull that convertible out of storage, or shine up the wheels on your everyday driver, and take it for a beautiful spin through the front range mountains.The Mountain tour is open to a much broader audience and draws quite the crowd of Porsche and Audi owners. Other luxury and performance brands are also welcomed and everyone enjoys the twists and turns of our lovely mountain roads, as well as the burgers and brats that are served at the dealership upon their return.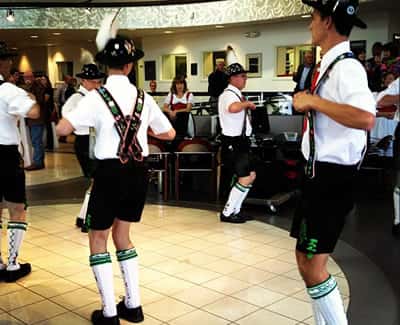 Oktoberfest
Our last customer appreciation event of the year is also the largest, with many hundreds of people attending annually. Prestige Imports' Oktoberfest is an annual event which has blossomed into a lighthearted celebration of our commitment to you, our customers. There is a special emphasis on our passion for German automobiles and traditional Oktoberfest festivities including authentic German cuisine, Bavarian music and dancing, and of course German Beer and Wine.
Take a Tour of Prestige Imports
"At every point the people at Prestige exceeded my expectations. Whether sales or service they are competent and customer focused. The best dealership experience I have ever received."
Michael from Denver, CO
"The team at Prestige does a great job of communicating before, during and after the service appointment. I was able to speak directly with the technician who I found knowledgeable, and both interested in my car and answering my questions."
Rick from Evergreen, CO
Our Collision Center is the only Audi Certified and Authorized Aluminum Collision Repair Facility in the Rocky Mountain Region! Additionally, we are aluminum certified for Porsche, Mercedes-Benz (Elite Certified), and Volkswagen. We have spent over $250,000 in equipment and training to obtain these certifications and our expertise allows us to work on the finest automobiles in the world, including Ferrari, Bentley, Maserati, Lotus and others.
All of our employees are Audi and Porsche Certified Factory Trained Technicians. You can rest easy knowing that all collision repairs completed by our highly qualified team are backed by a Limited Lifetime Warranty.
Take advantage of the Prestige Valet Service and bring the best service department in Denver right to your front door.
Whether Porsche or Audi, in warranty or out, our bonded and insured drivers can pick up your vehicle and bring it back to Prestige Imports for repair. Upon completion of all necessary repairs, your vehicle will be returned.
The Prestige Valet Service is available throughout Colorado.
"The car was clean, in great condition, and had a full tank of gas when I took it home. Great experience, great people who take the time to explain anything you might have questions on, and they are willing to go the extra mile. Awesome."
Jason from Aurora, CO
"I absolutely love Prestige Imports, so much so that my parents and brother also bought a car from them the same day as we did. The staff here is exceptional. They treat you like family and take such good care of you. I am now a life long customer. The other dealerships should take note of not only how to treat customers, but also to retain them."
Manjari from Highlands Ranch, CO via Google