Porsche Mission E: The Future of Performance Vehicles
---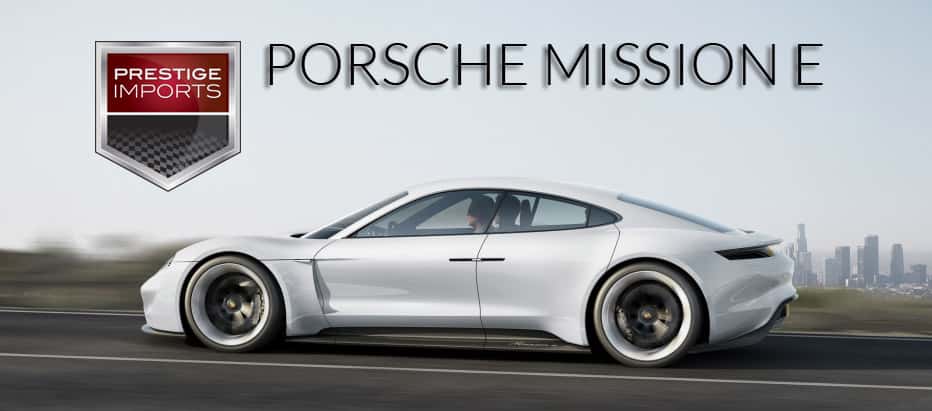 Porsche Mission E: The Future of Performance Vehicles
As car manufacturers look for ways in which to produce more sustainable and environmentally-friendly vehicles that meet more stringent emissions standards set by nations across the world, developing effective electric models has become a necessity.
While Porsche already offers E-Hybrid versions for their Panamera and Cayenne models (as well as a dual electric-combustion power source for their 918 Spyder), they yet to have release a vehicle that exclusively runs on electric power.
Well, the Porsche fleet's lack of an EV will soon change. At the recent Frankfurt Motor Show, the company unveiled their new Mission E. Doctor Wolfgang Porsche, Chairman of the Supervisory Board of Porsche AG, announced that:
With Mission E, we are making a clear statement about the future of the brand. Even in a greatly changing motoring world, Porsche will maintain its front-row position with this fascinating sports car.
The Mission E, while only a concept, will boast an impressive range of 310 miles on one charge and will be able to recharge up to 80% (i.e. 250 miles) in 15 minutes. By comparison, the Tesla Model S requires 30 minutes of recharging in order to travel a mere 170 miles. Porsche's ability to radically increase efficiency resides in the fact that its system voltage measures 800 V, whereas most EV vehicles employ a 400V system. Moreover, the Mission E will be able to recharge both from a from a wireless, inductive current or through the plug-in modes currently available.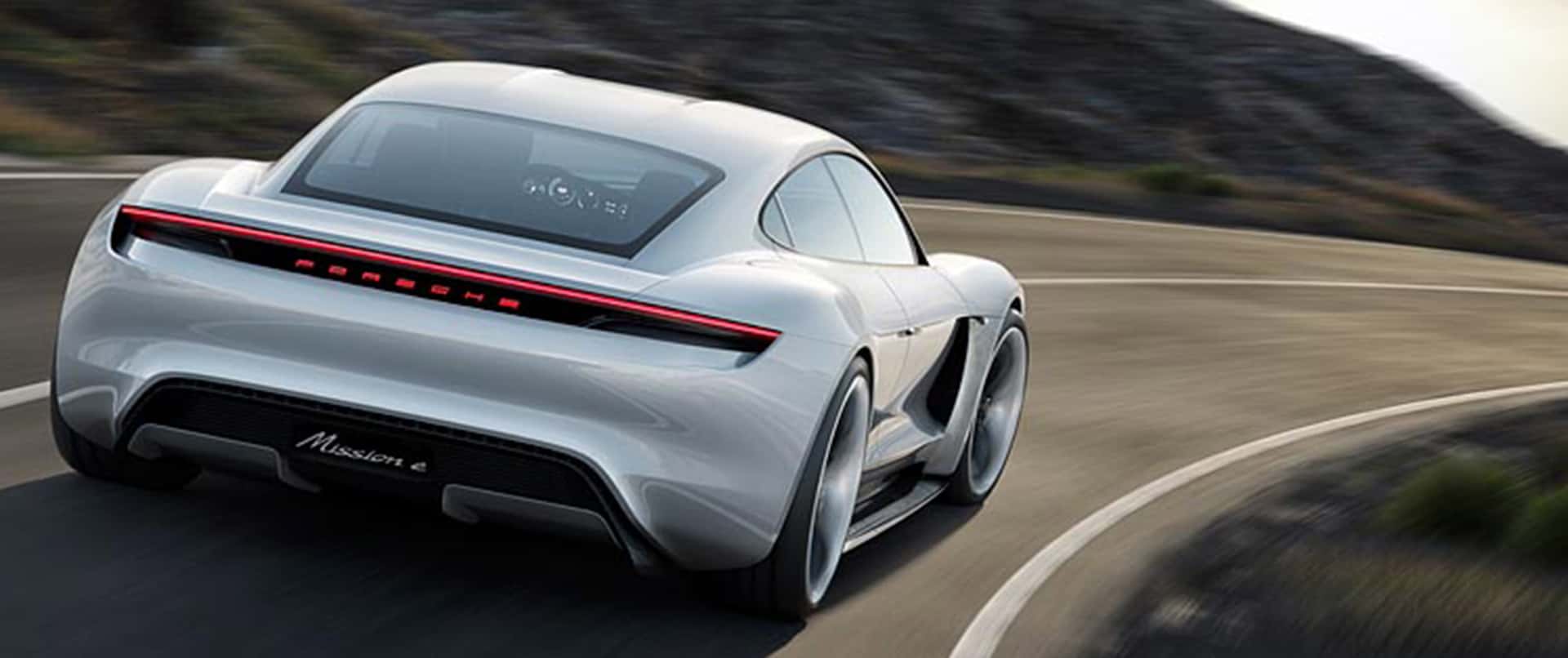 Of course, Porsche notes that this is a "sports car," so the company intends to keep their high performance standards that drivers expect from their combustion engines. To that end, the Mission E will produce a 440 kW power output (which is equivalent to 600 hp) from two motors. These electric motors, located near the front and rear axles respectively, will enable the vehicle to accelerate from 0-60 mph in under 3.5 seconds and achieve a top speed of 155mph.
If that's not enough to convince prospective owners of luxury performance vehicles that the Porsche Mission E will be an industry leader, then the list of interior features surely will. Take, for instance, the fact that the car will not use traditional side-view mirrors. Instead, the car will project images from exterior cameras onto the lower portion of the windshield. Porsche also claims that it will integrate 3D, eye-sensor, and hologram technologies into the vehicle's design.
Visually, the Mission E incorporates elements of the 918's design language into its body. With a flat, sloping hood, tapered cabin, and smooth flow-through lines in the rear, reviewers at
Car & Driver, Green Car Reports, Wired,
and
Road & Track
are calling the design "sleek," "stunning, and "911-esque." The Mission E also will boast flared fenders, counter-opening doors, and a paltry height of 1.3 meters.
Porsche created a thorough micro-site that lists the Mission E's specifications, along with a slew of images and hype videos. While several reviewers believe that the Mission E concept could provide some clues as to the new design language of future Panameras or 911s, executives are adamant that those models will continue to maintain their own, individual aesthetic features.
Officials at Porsche AG say that the Mission E will be release at latest by 2020. Until then, visit Prestige Imports at 9201 West Colfax Avenue to test drive out E-Hybrid versions of the Panamera and Cayenne. You can also schedule and appointment with someone from our Sales Department by calling (833) 825-5423.