Denver's RiNo Art District and the Audi A3
---

RiNo Art District // Audi A3
If you travel immediately north of downtown Denver, you'll enter the River North Art District, more commonly referred to as RiNo. For many years, this neighborhood contained nothing but warehouses and industrial buildings. But during the city's recent (and prolonged) economic boom, the area transformed into one of Denver's most vibrant communities.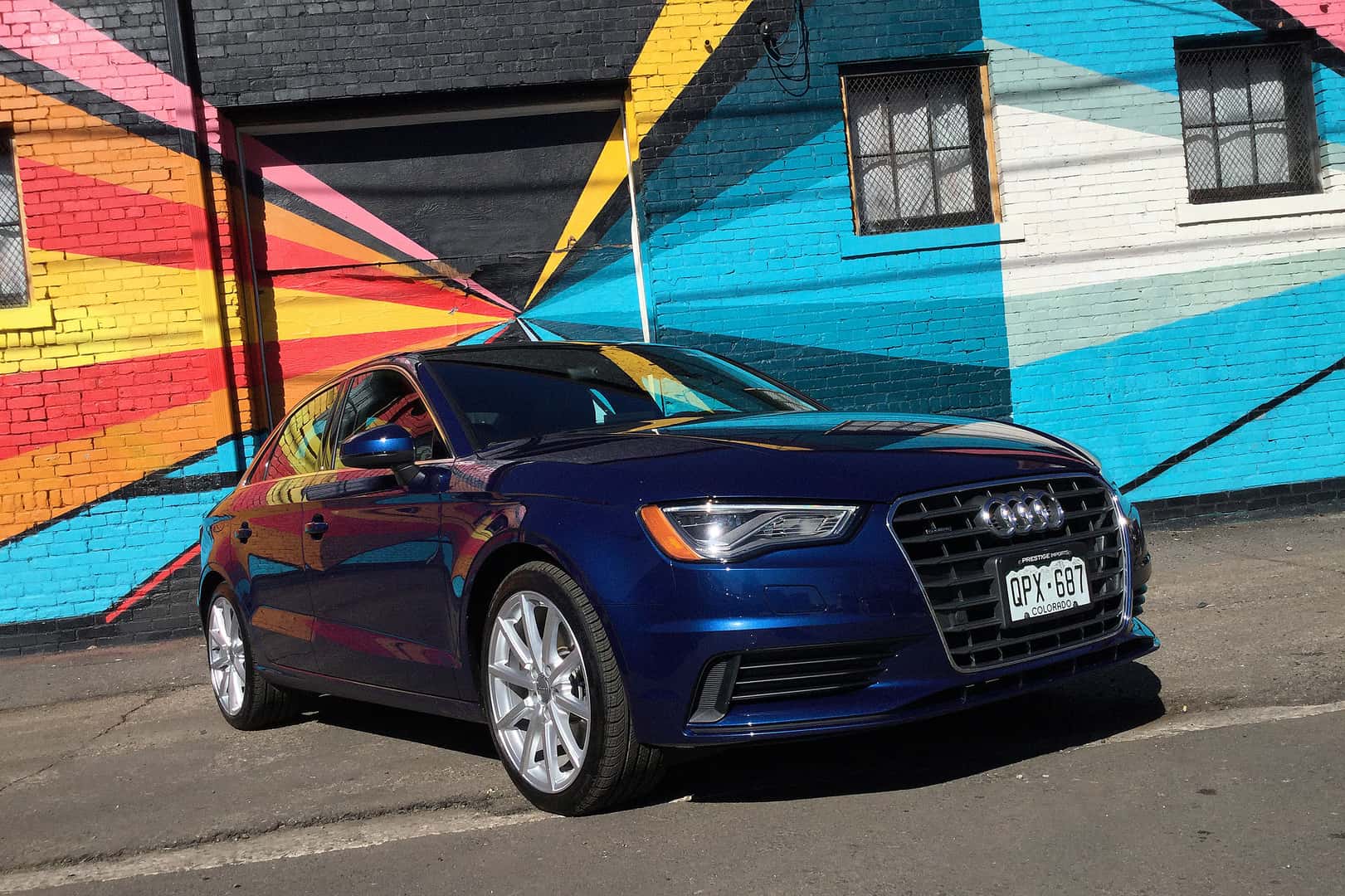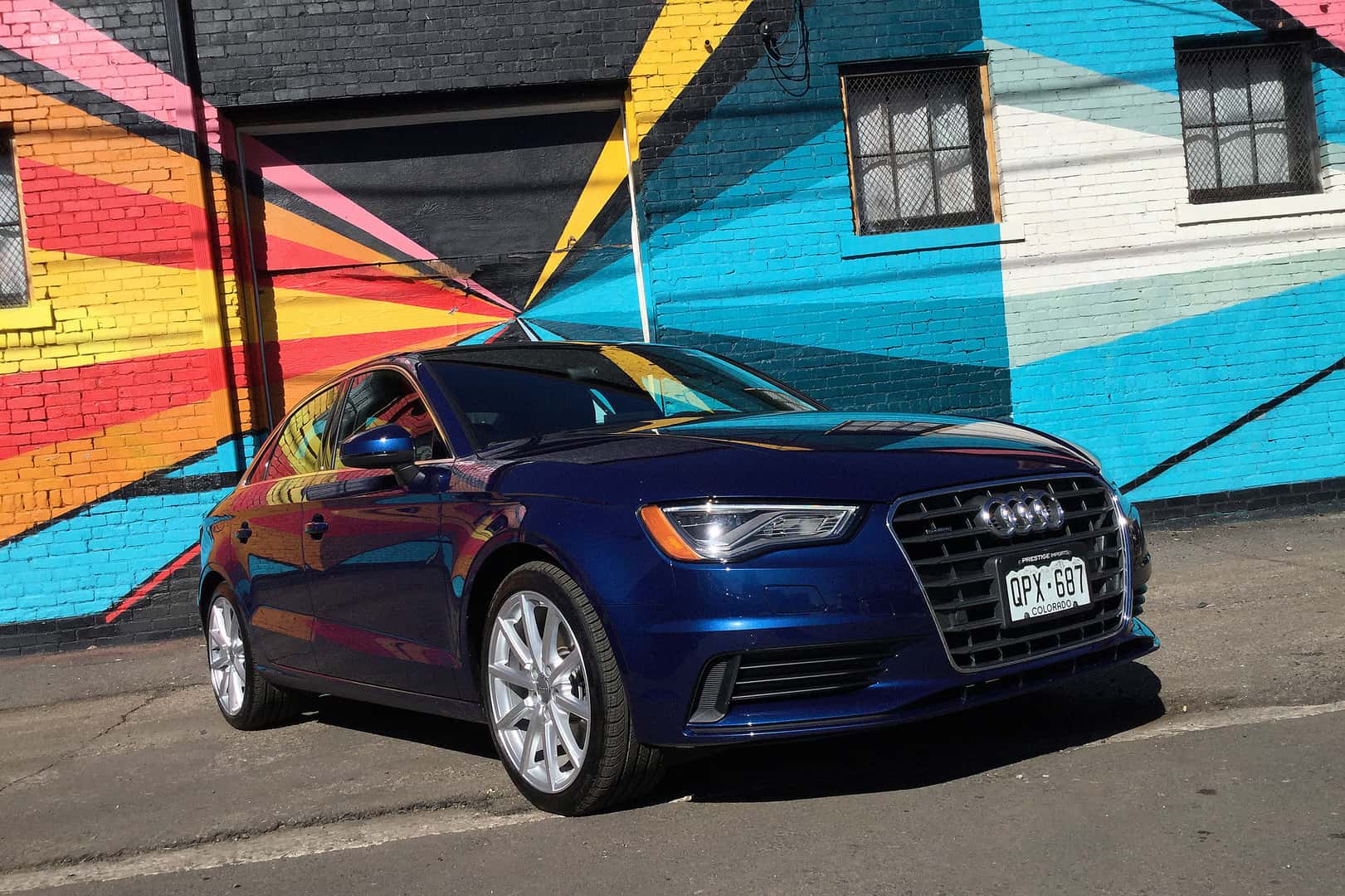 The city of Denver's website notes the neighborhood's "remarkable array of creative businesses, including architects, designers, furniture makers, illustrators, painters, media artists, photographers, [and] sculptors." This, no doubt, is the inevitable result of the RiNo organization's stated mission to nurture "growth in the district through the development of a thriving creative culture." Indeed, the district bustles with young, affluent, and creative individuals who've played a large role in altering the perception of Denver from "cow town" to cultural mecca. Additionally, the RiNo neighborhood boasts a plethora of excellent coffee shops, restaurants, breweries, and art galleries.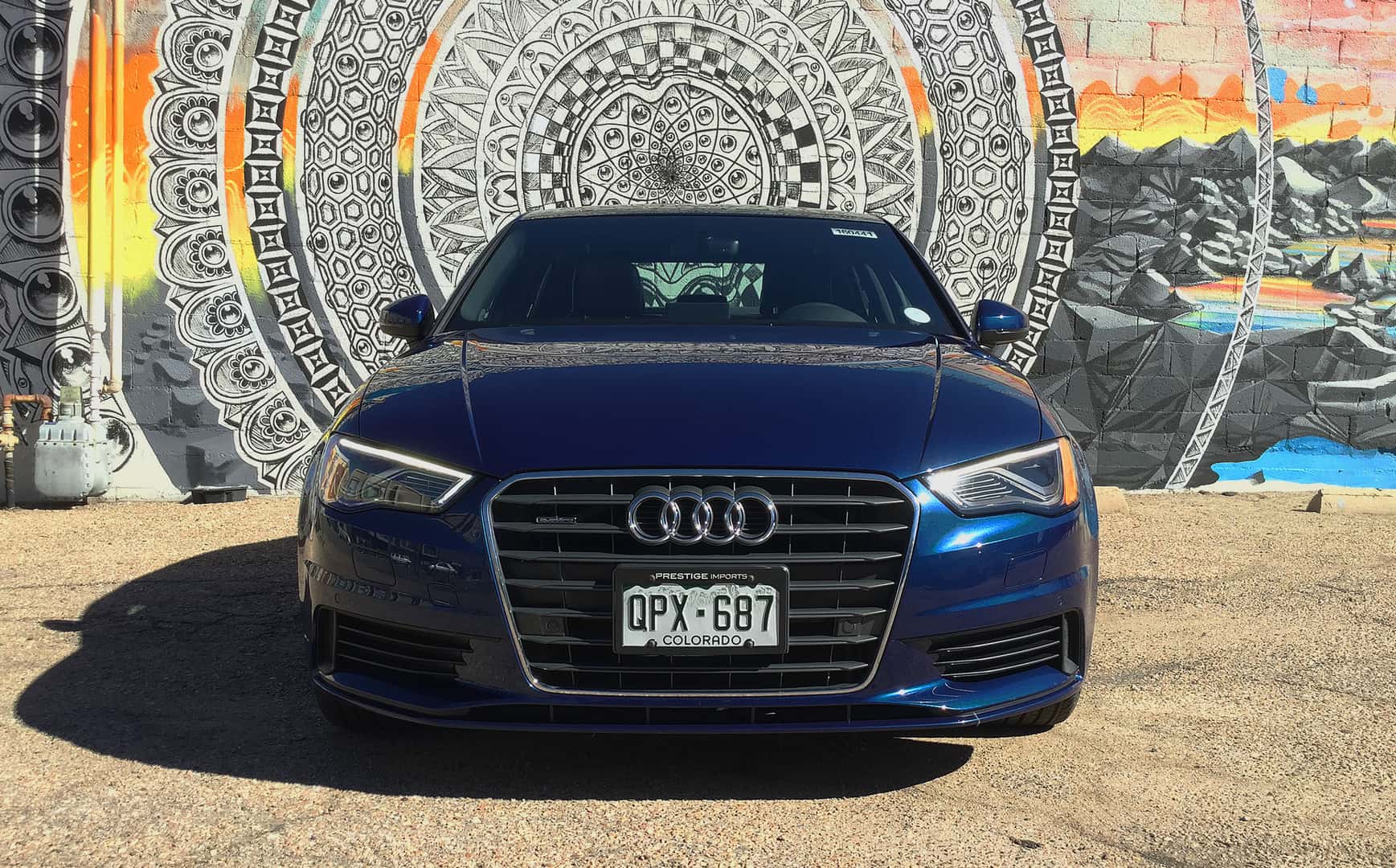 And it's not just creative businesses that are flourishing. The infrastructure of RiNo explodes with vibrant colors that offer residents and visitors a unique, visual spectacle. Indeed, whether walking, biking, or driving north of Park Avenue on Larimer, Walnut, or Blake, you'll be struck by the seemingly endless succession of walls and business-fronts covered in street art.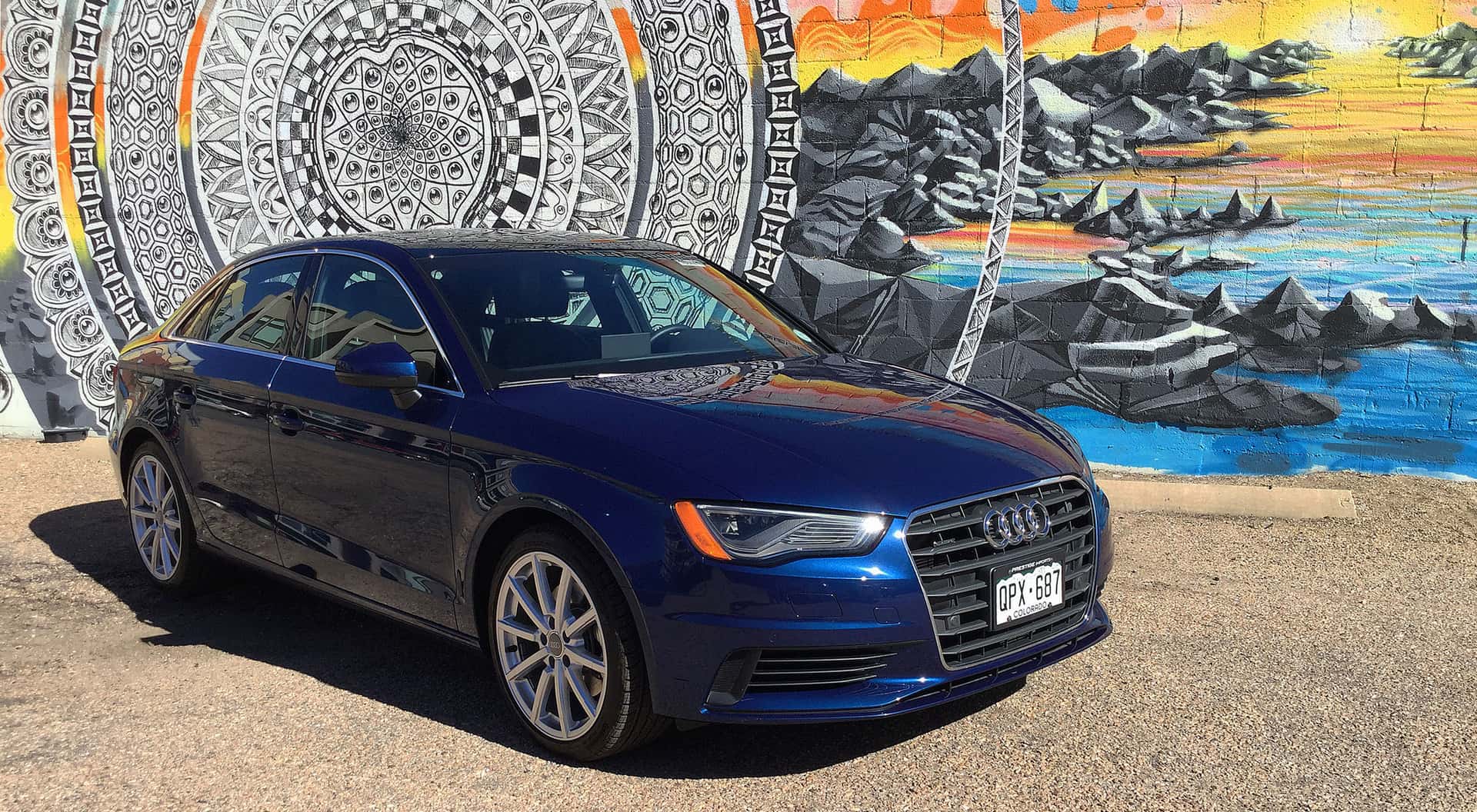 If you live, work, or play in Denver's RiNo Art Dirstrict, then the
Audi A3
might just be the perfect car for you. The A3 is Audi's entry level vehicle: a luxury compact that affords drivers who are new to the premium car market a chance to experience the advantages of owning a high-end automobile. Boasting "genuinely higher quality materials, construction, and engineering," the A3 far outpaces other vehicles in this class.
Not only do all A3s come standard with xenon headlights, sunroof, leather seats, and a 7-inch, high-resolution infotainment screen, but the list of possible customizations is nothing short of impressive. For example, you can add a 700-watt, 14-speaker Bang-Oulfsun audio system, Audi's all-wheel drive quattro system, LED headlights, Audi Connect Infotainment with Google Earth and Speech-to-Text functionality, an in-vehicle LTV data connection, and a variety of driver assist packages. And that, my friend, is only a very partial list of upgrades.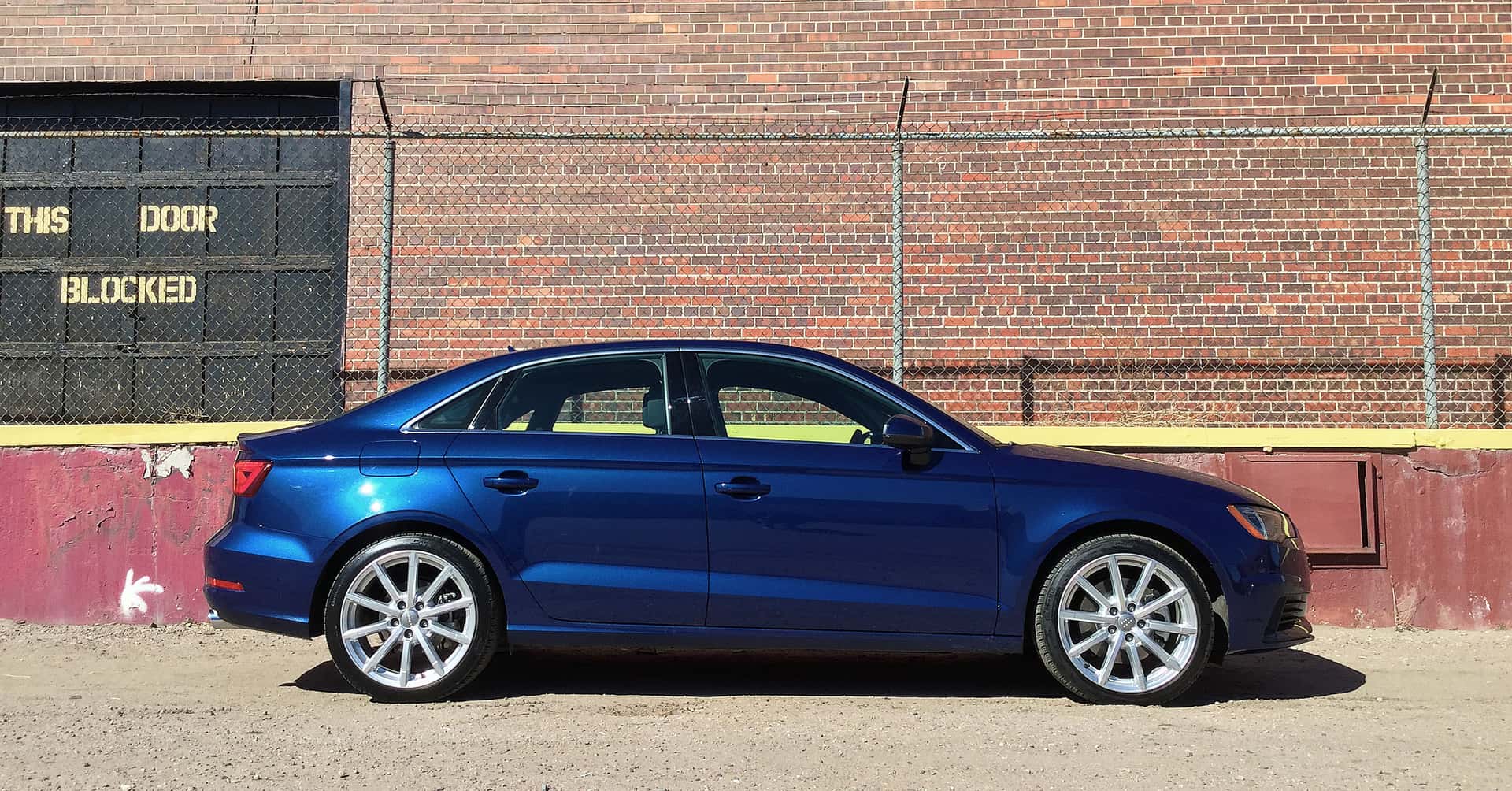 And if that's not enough of a reason to consider the A3 for your next ride, creative-minded individuals will appreciate the fact that Audi's design language takes cues from the twentieth-century Bauhaus art movement. To this end, clean, sophisticated lines serve not just an aesthetic end, but double as functional components of the vehicle. Yes, Audi takes pride in creating artistically rendered objects that can be used for everyday purposes.
To get a better sense of this car, visit Prestige Imports and test drive one of the A3s we have in-stock. We are located at 9201 West Colfax Avenue between Wadsworth and Kipling in Lakewood. Conversely, you can make an appointment with someone in our Sales Department by calling (888) 466-4994.
In preparation for your visit to the dealership, you can read some comparisons of the Audi A3 to better understand the compact class and how it stacks up against a couple of its competitors.
Once you buy or lease an Audi A3 from Prestige Imports, here are some recommended locations in Denver's RiNo Art District to which you might enjoy driving your new car.
Coffeeshops: Crema Coffee House and Huckleberry Roasters
Breweries: Epic Brewing Company, Ratio Beerworks, and C Squared Ciders
Galleries: Dateline, Helikon Gallery & Studios, and Svper Ordinary
Restaurants: Cart-Diver, The Populist, and Work & Class
In the interim, check out more images below of Audi's gorgeous, luxury compact posing in the RiNo Art District: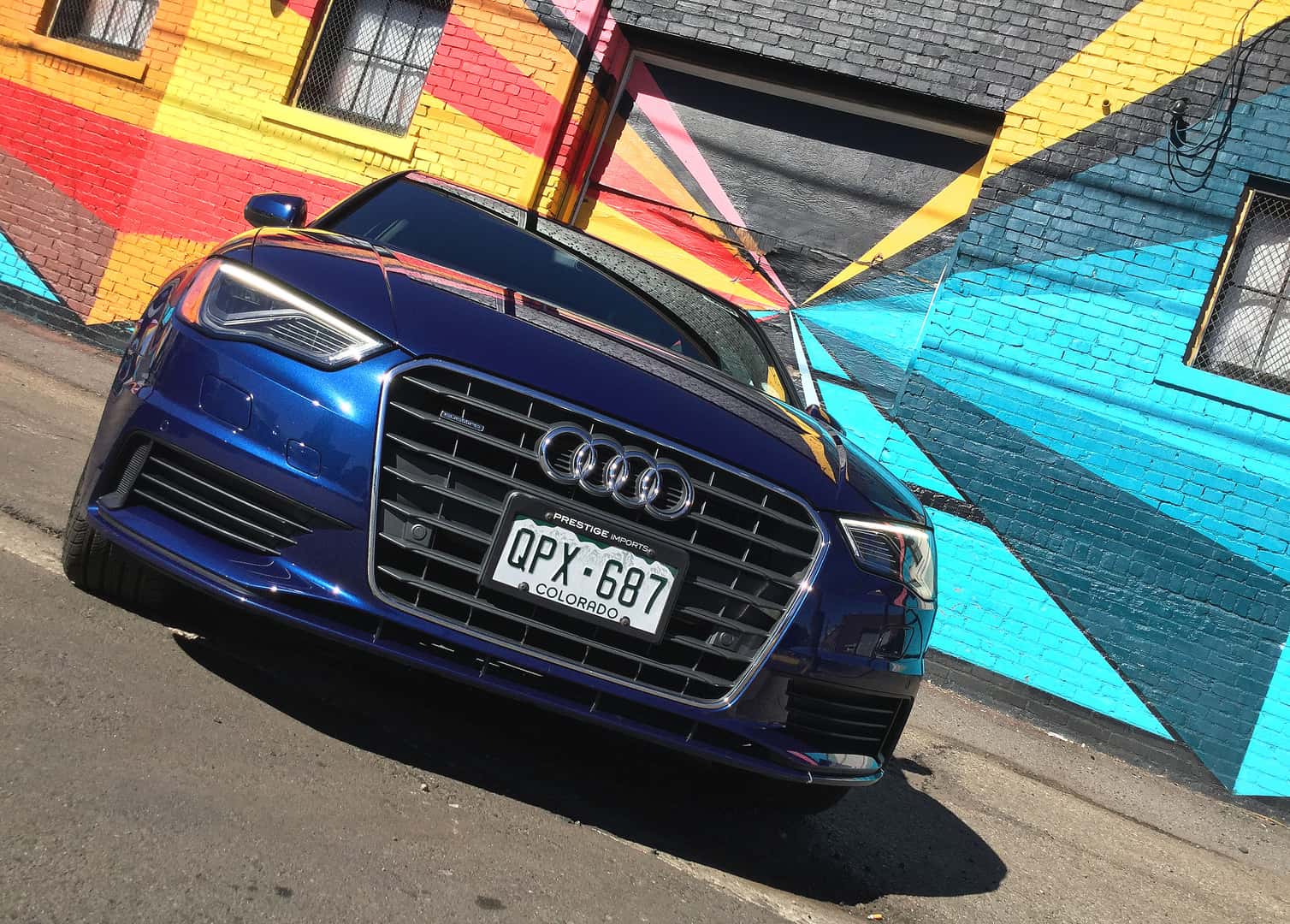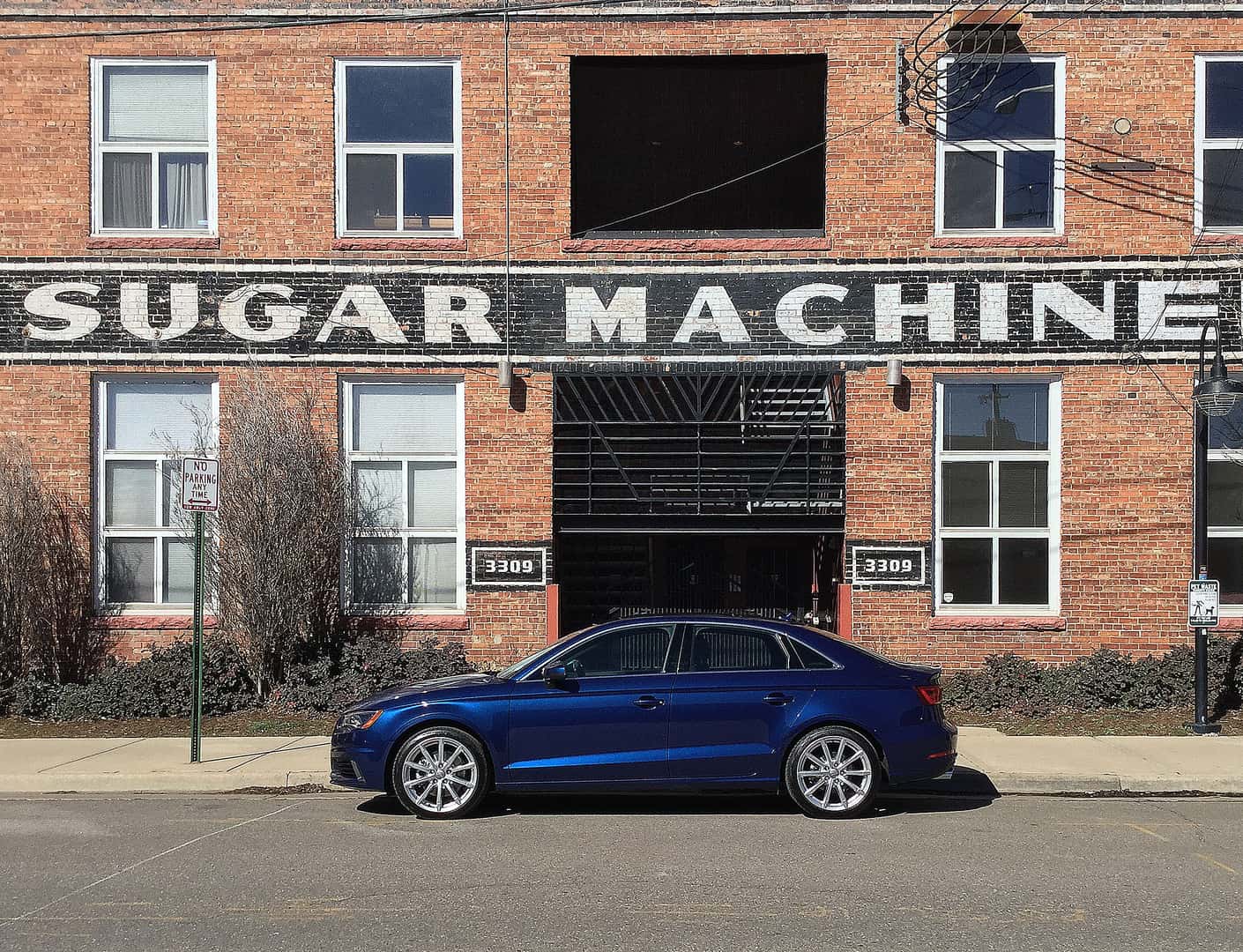 Banner image by Ken Lund, courtesy of Creative Commons