Denver's Highland Neighborhood and the delightful Audi allroad
---

The Highland area of Denver, a neighborhood on the rise

If you travel west of downtown Denver, crossing over the Platte River and I-25, you will enter the Highland neighborhood. "Bounded by Sheridan, 38th Ave, Zuni, 23rd Ave and Lowell," it is one of the "hottest" neighborhoods in the city, due to its "new lofts and renovated bungalows," "hilly, tree-lined streets" that overlook the city, and extensive offerings of "shops and restaurants."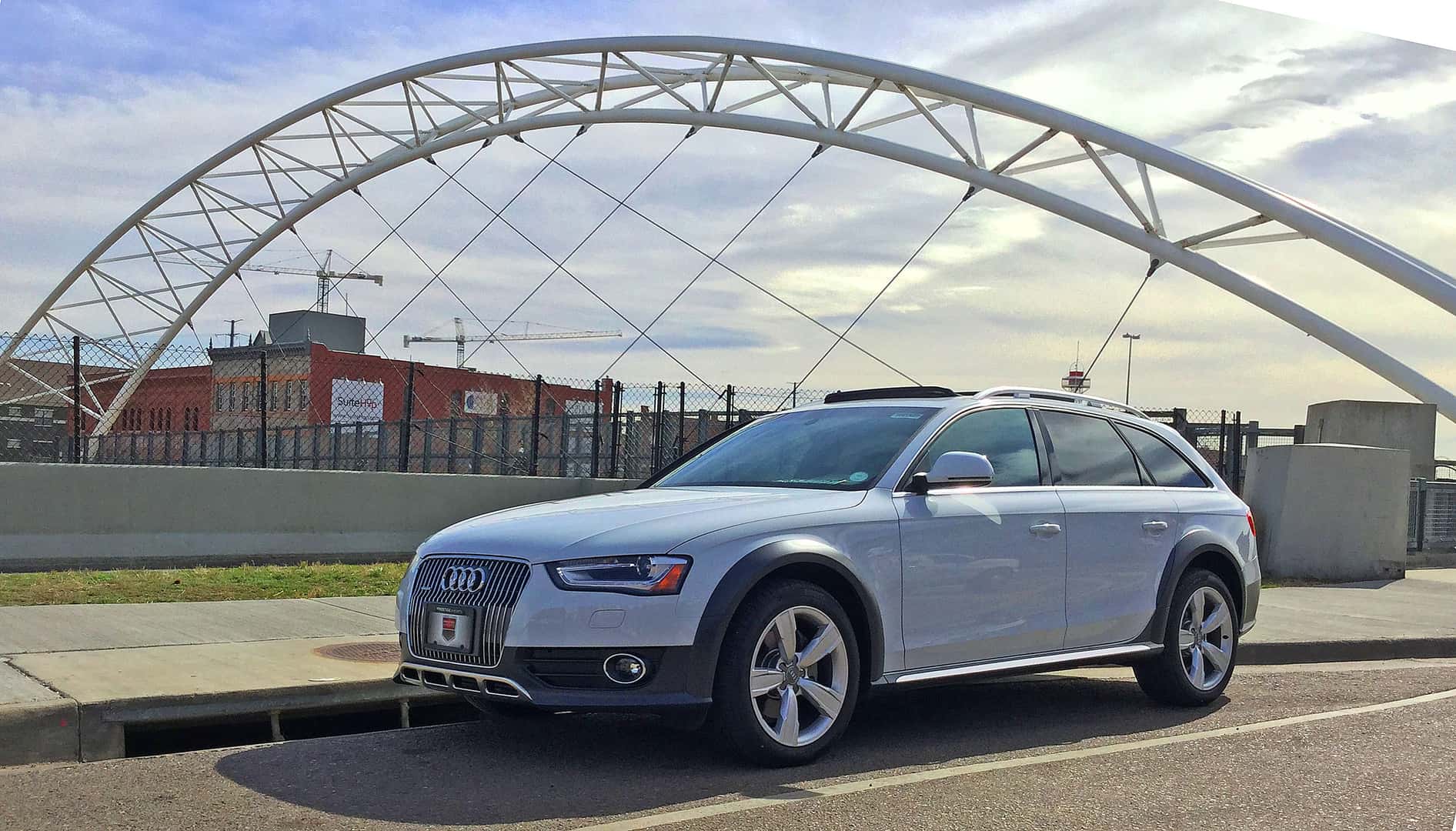 According to Denver Highland's website, the now trendy neighborhood first established itself after the "May 1864 flood wiped out parts of Denver," forcing people "to move up the hill." Shortly thereafter, developers built the Fifteen Street Bridge and street car lines in order to make Highland more accessible to residents.
The families that moved uphill were, primarily, of Scottish, German, and Italian descent; but, as time passed, the neighborhood became a bastion for working-class, Latino and Mexican communities. These demographic migrations and transitions made Denver's Highland one of the most ethnically-diverse neighborhoods in the city.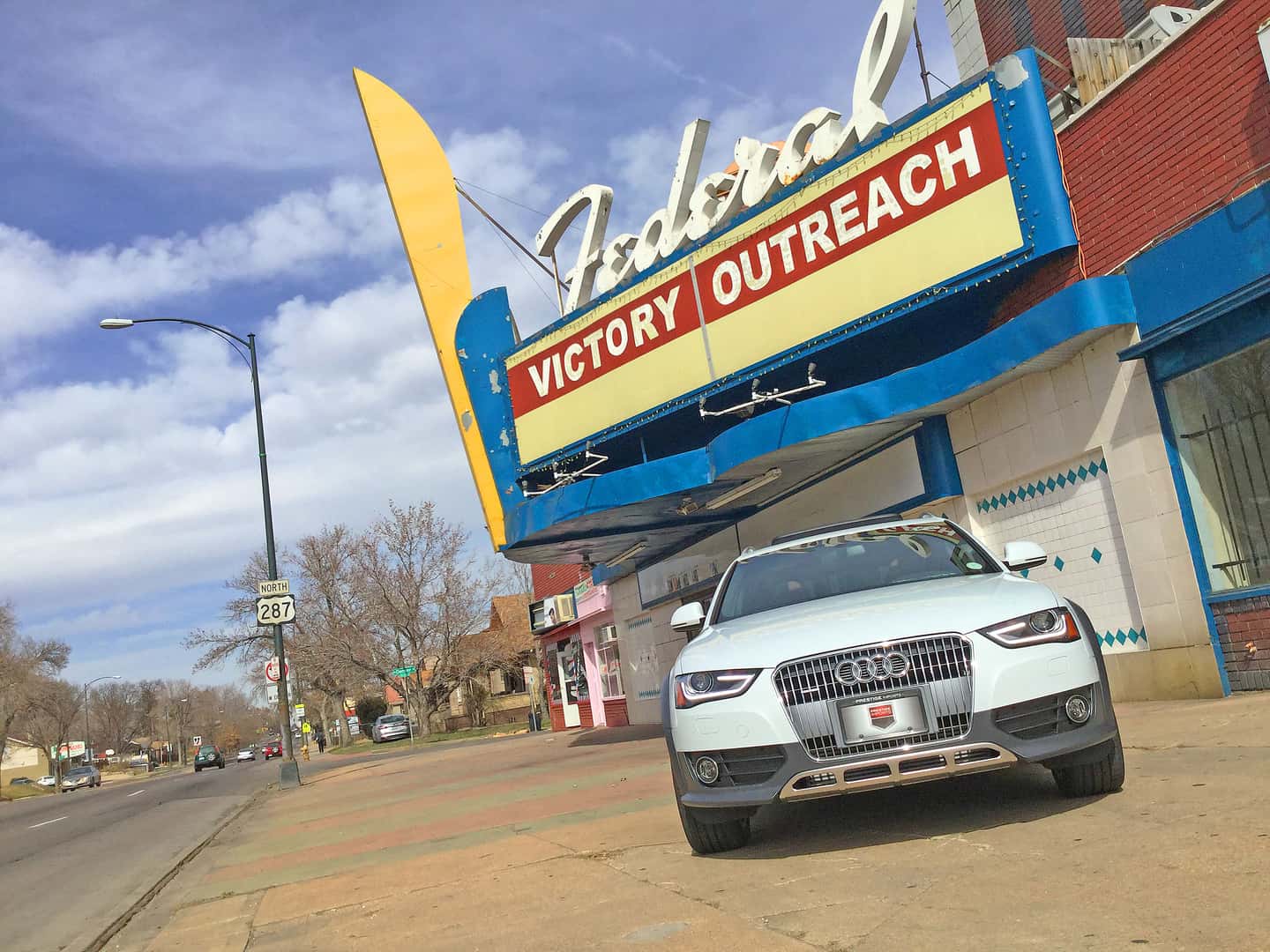 As with most neighborhoods in Denver, though, the area has undergone radical changes during the past five to ten years. For a recent article in The Denver Post, broker Deviree Vallejo noted that Denver's Highland neighborhood has transformed from a "tough, working-class area of mostly unassuming and aging brick bungalows" into a highly-coveted and flourishing part of town.
In the same article, realtor Pal Tamburello concurred, acknowledging the influx of "families buying land, building a custom for themselves over $1 million—in some cases $2 million, $3 million—all in Highland." As such, the neighborhood "boasts some higher-end housing" for young urbanites looking to live near (but not in) the downtown area.
The neighborhood's two, major commercial centers are Lower Highland (LoHi) and Highland Square, both of which support "hip independently owned shops; art galleries; and restaurants," also making Highland "a great destination for visitors" and weekend warriors.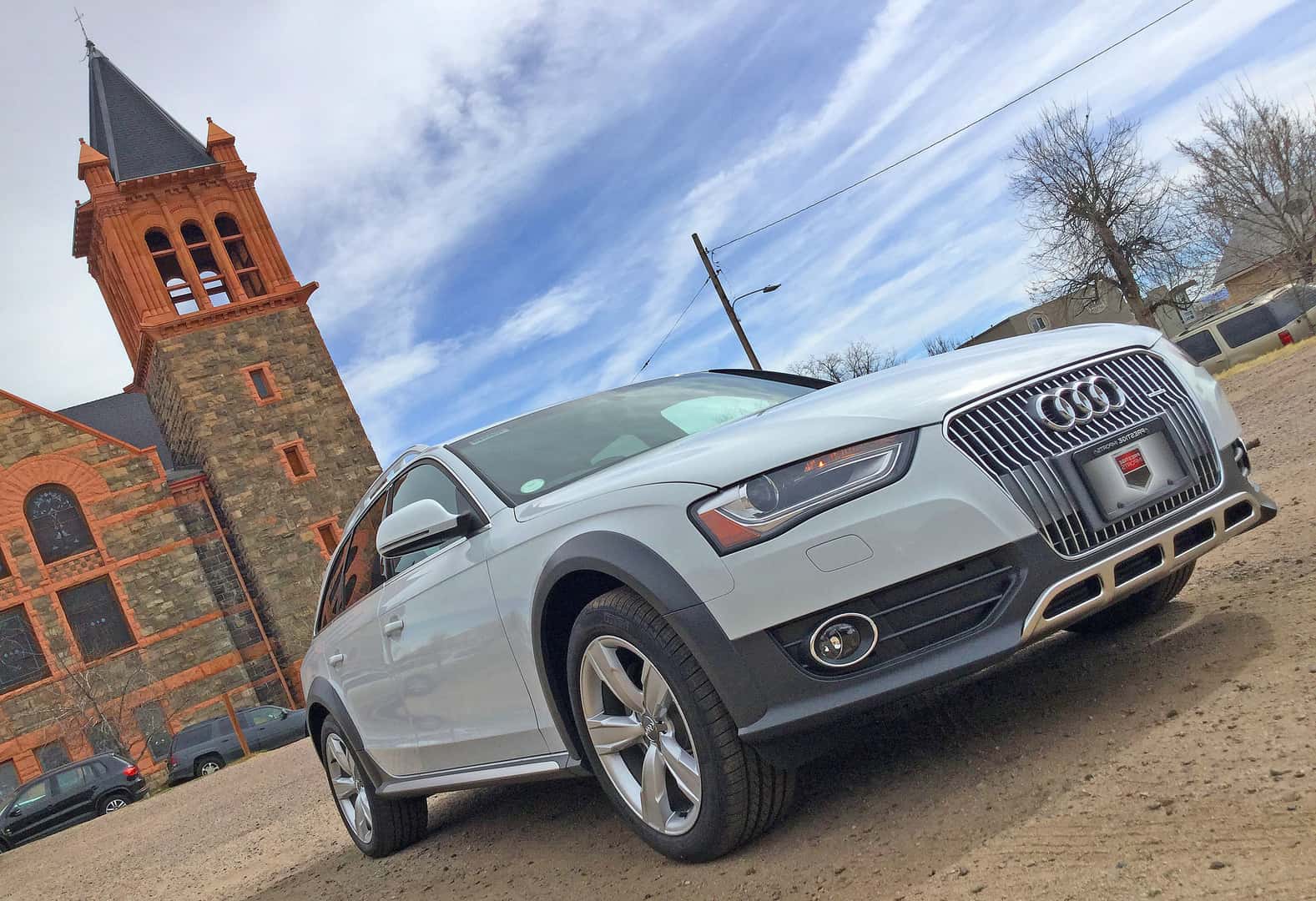 Why Denver's Highland Neighborhood makes a great home for the Audi allroad
If you're a young, growing family living in the Highland area of Denver, the Audi allroad will complement your neighborhood and lifestyle well. The allroad is a "rugged yet sophisticated" sportwagon that provides adventurous drivers with an expertly-engineered and alluring alternative to vehicles found in the SUV and crossover classes. Regardless of whether you're cruising through Highland with your burgeoning brood or taking a weekend camping trip in Rocky Mountain National Park with another couple, you can rest assured that you'll be traveling in comfort, dependability, and style.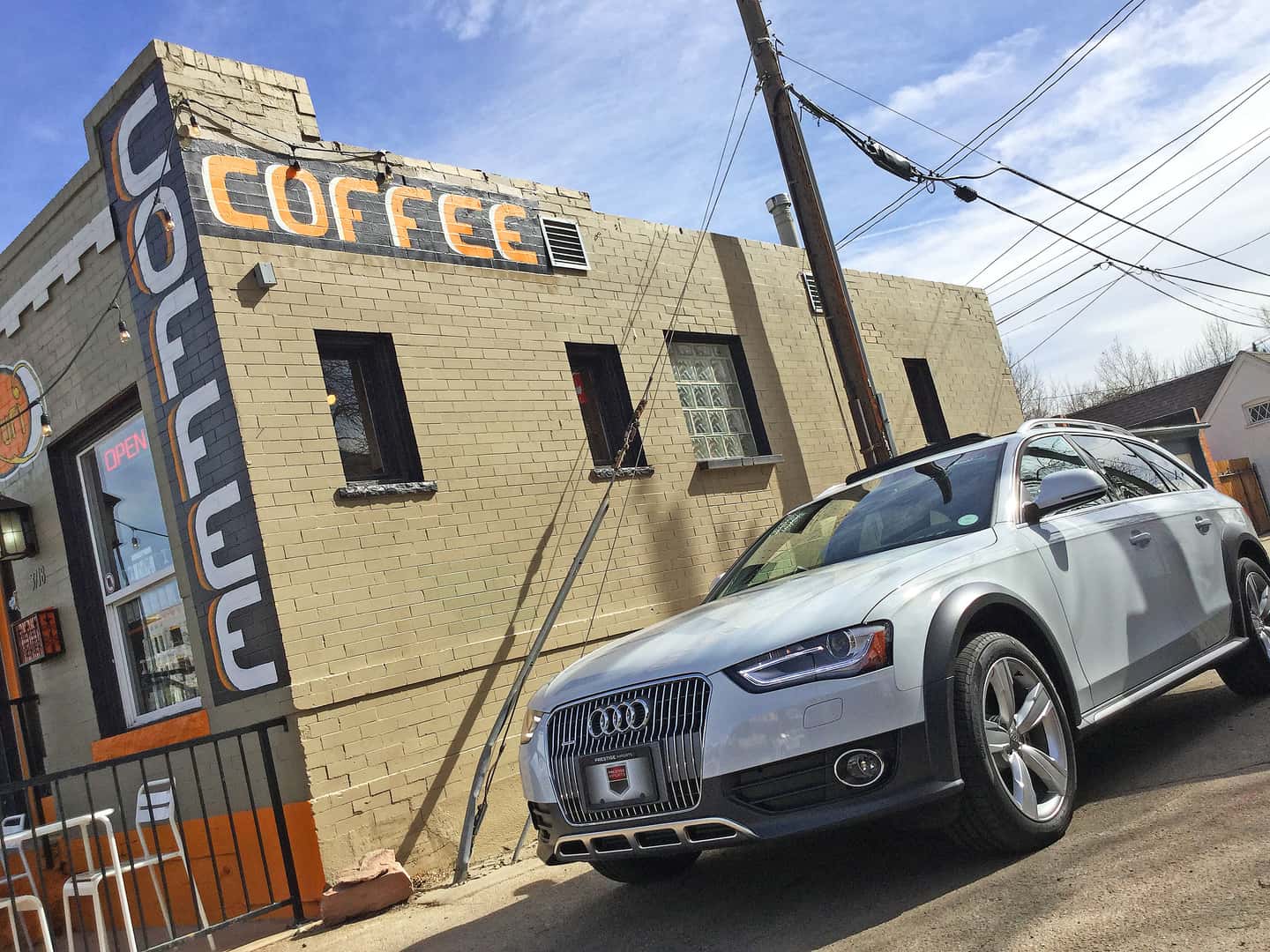 Generally speaking, there are many benefits to driving an Audi allroad, as opposed to larger sport utility vehicles. For starters, you'll achieve better gas mileage with it than you will with a crossover or an SUV. Second, the ride and handling of wagons tend to be smoother and more responsive than their larger counterparts. Finally, vehicles situated lower to the ground (such as the allroad) tend to be safer, and thus provide an added level of security for passengers. Of course, the allroad has a 7.5 inch clearance, so it's still high enough off the ground to safely engage in light off-road activity.
Of course, those benefits could be attributed to the entire wagon class. What makes the allroad stand out, relative to its competitors, is its superior engineering, gorgeous German design language, and luxurious interior loaded with every manner of technological wizardry.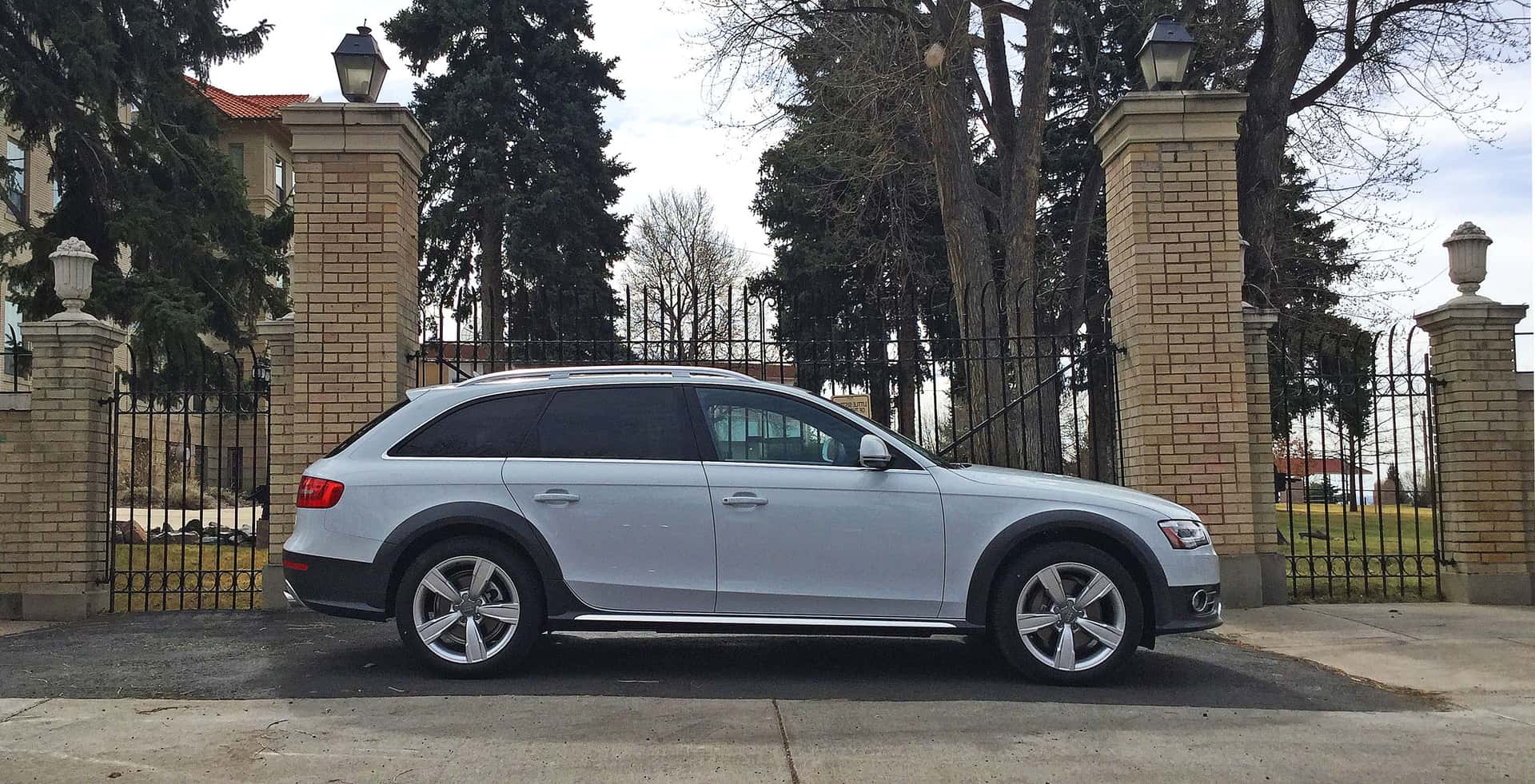 For starters, Audi outfits the allroad's base model with leather upholstery, aluminum interior trim, eight-way power seats, split-folding rear seatbacks, power tailgate, panoramic sunroof, satellite radio, automatic xenon headlights, foglights, LED running lights and taillights, tri-zone automatic climate control, 10-speaker audio system, and Audi's MMI interface as standard equipment.
Moreover, customers have a plethora of upgrade options, such as iPod/USB connectivity,19-inch wheels, adaptive headlights, Bluetooth, wood interior trim, a 505-watt Bang & Olufsen audio system, sport seats and shift paddles, and a hi-tech navigation system. Additionally, one can also purchase the allroad with Audi Connect, which provides a built-in 3G connection that can support up to eight devices.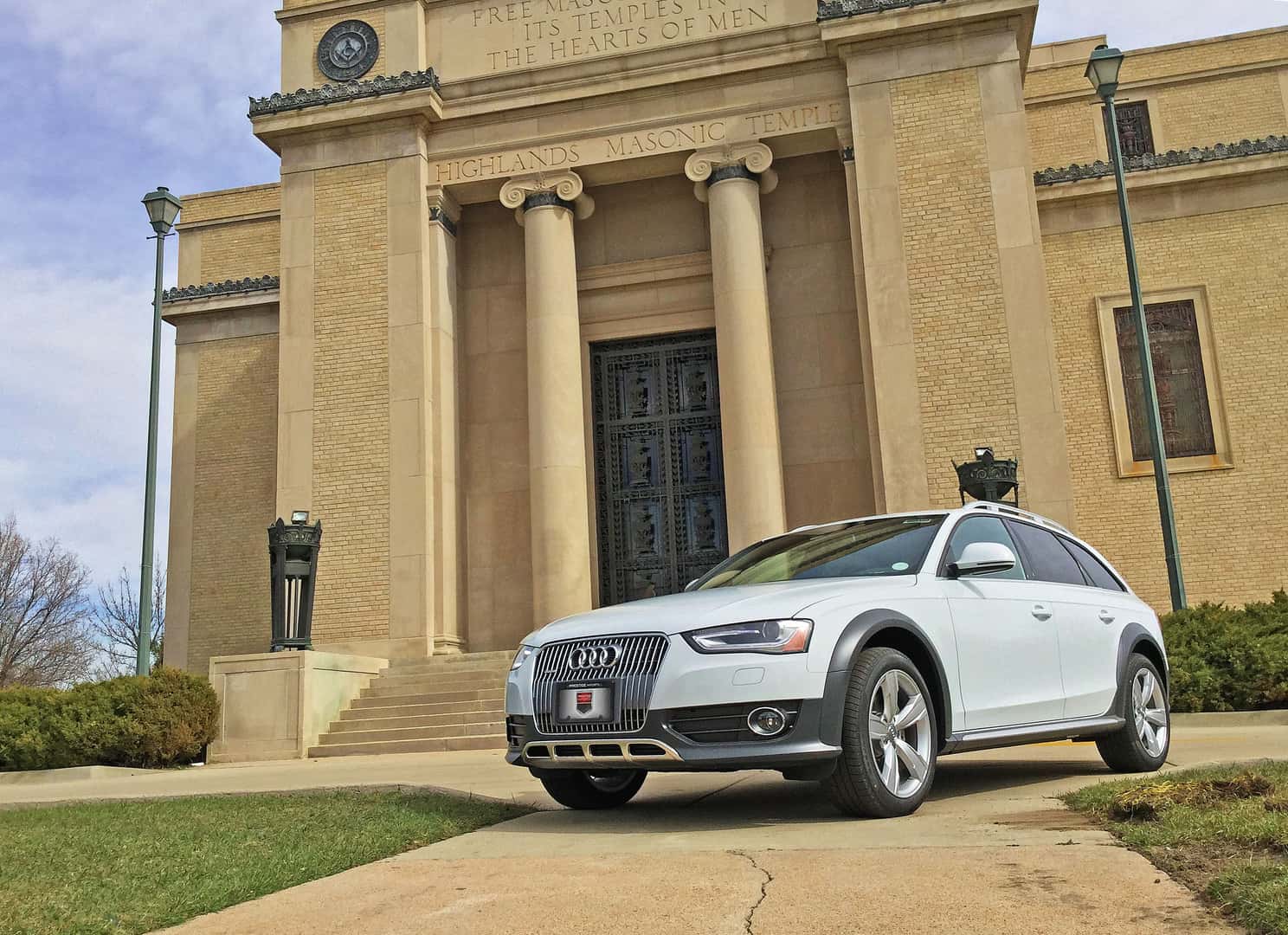 These aspects of the Audi allroad, no doubt, will echo your own sense of sophistication and refined individuality. Speaking to this point, the Thrillist's recent "Guide to Denver Neighborhoods" humorously quips that if you live in the Highland neighborhood you might have "mistaken your Subaru for another [one] more than once." Which begs the question: why would you want to mistake your own car for another? Why lose yourself in a veritable parking lot of conformity and bland styling?
The fact of the matter is, Audi vehicles (and, thus, their drivers) are unmistakable, due in large part to their luxurious aesthetic and urbane styling. No, you'll never confuse your allroad with the mass-manufactured and "oddball" looks of an Outback.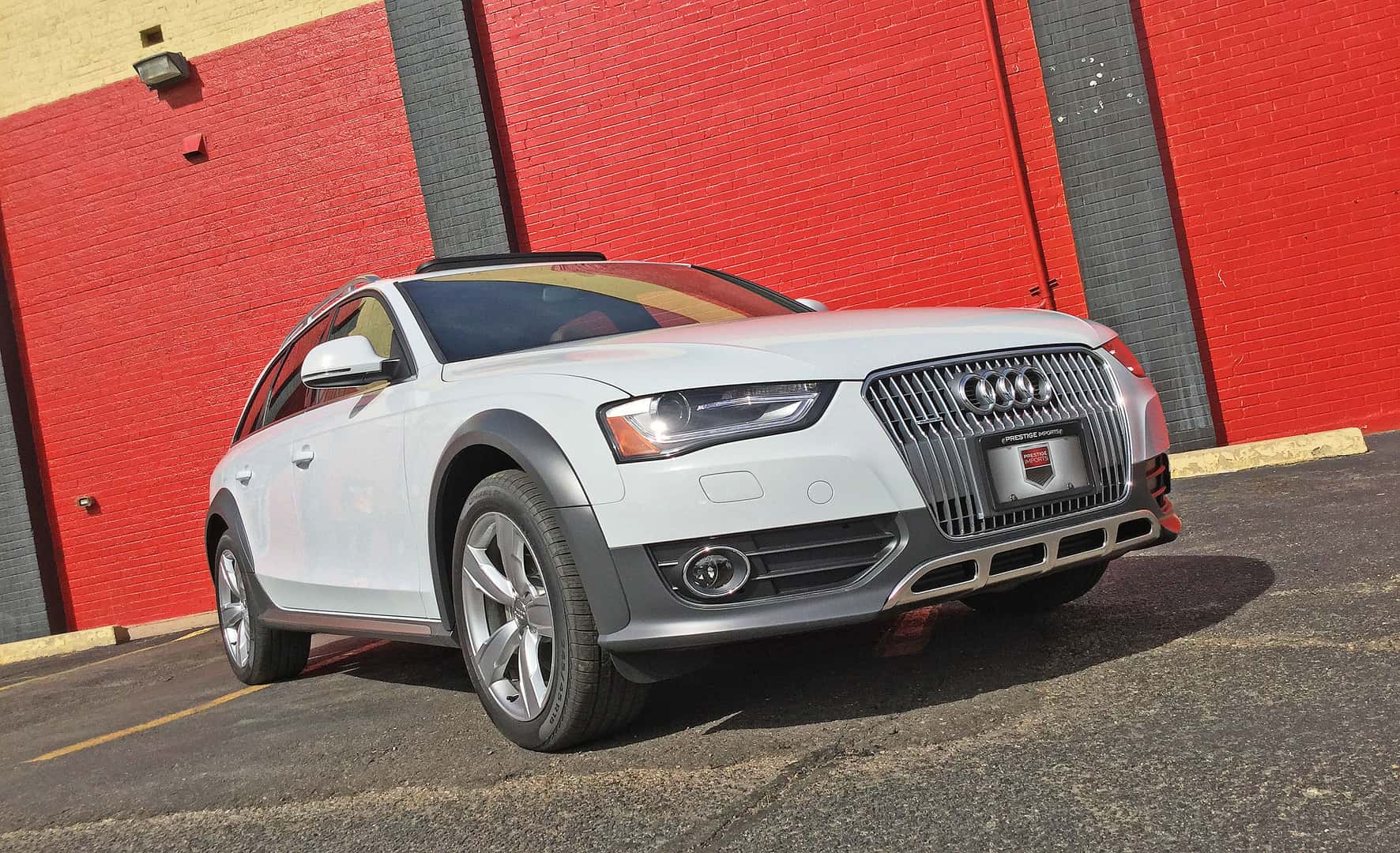 To test drive an Audi allroad, visit Prestige Imports and take a spin in one of the vehicles we have in-stock. We are located at 9201 West Colfax Avenue between Wadsworth and Kipling in Lakewood. Conversely, you can make an appointment with an Audi Band Specialist by calling (888) 466-4994.
If you'd like more information on the Audi allorad, read the vehicle comparison I wrote that outlines the benefits of the wagon class, then pits it against the Subaru Outback.
Once you buy or lease an Audi allroad from Prestige Imports, here are some recommended locations in Denver's Highland neighborhood to which you might enjoy driving your new car.
Coffeeshops: Highlands Cork and Cafe, Cafe Zuri, Metropolis Coffee, Black Eye Coffee
Bars: Forest Room 5, Highland Tap & Burger, Meade Street Station, Occidental, Williams & Graham
Shops and Boutiques: C3 Bike Shop, Insprye Boutique, Jinji Cycles, Lulu's Furniture, Reverie Living, Whorl
Restaurants: Little Man Ice Cream, Linger, Lola, Sushi Hai, Root Down, Pinche Tacqueria, Sweet Cow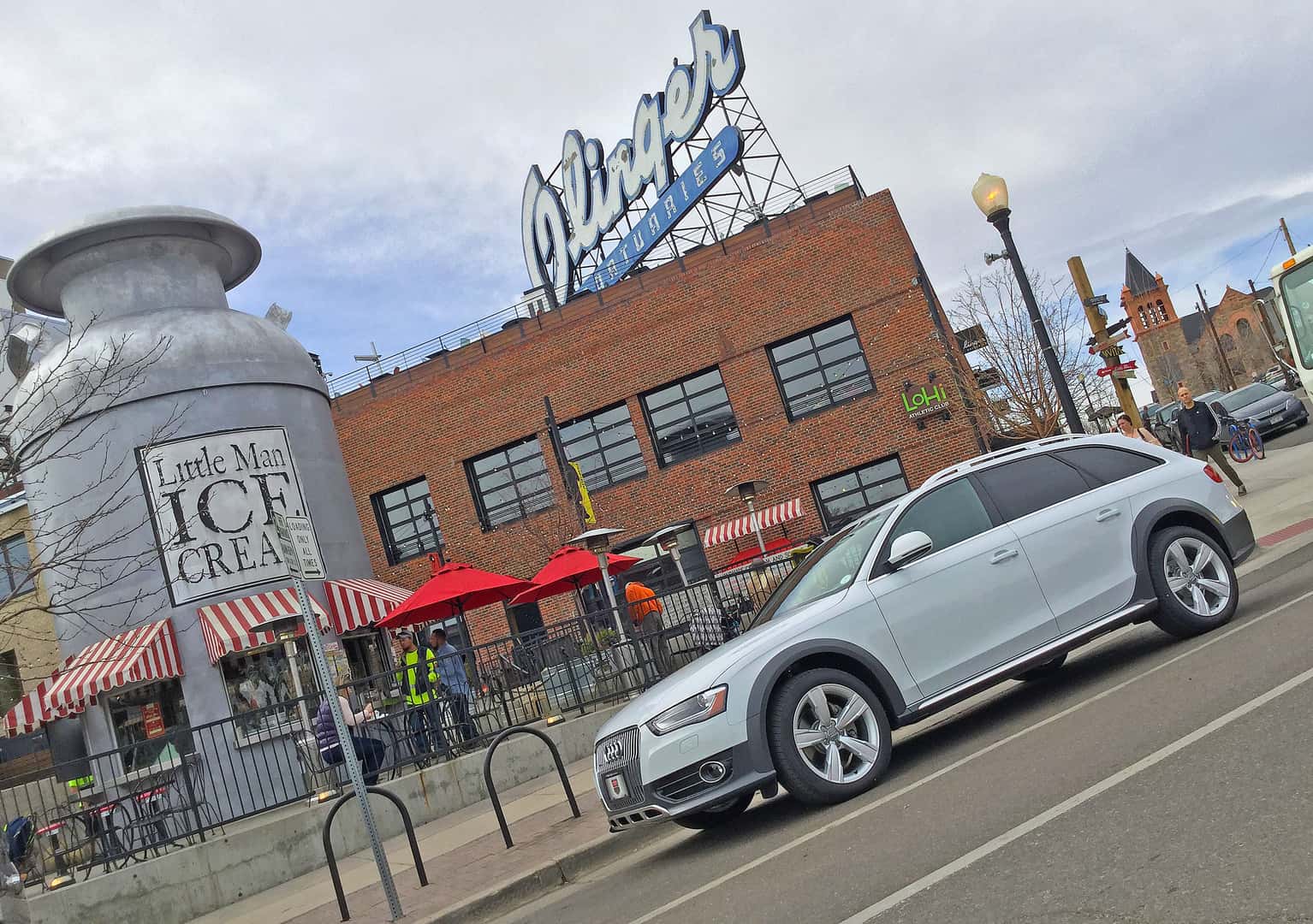 Banner image by Ken Lund, courtesy of Creative Commons