Prestige Review: Why You Need a New 2018 Audi A3 2.0T Premium
---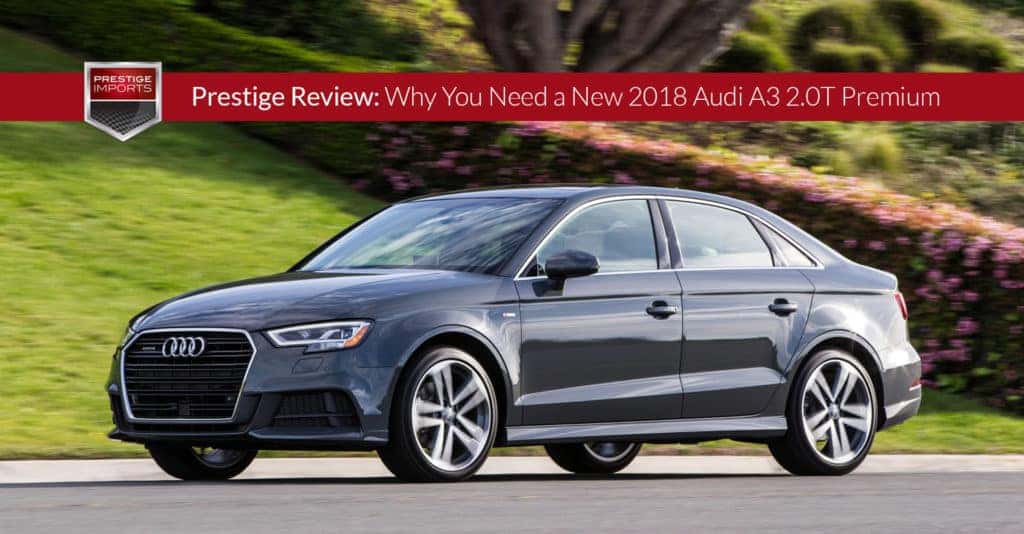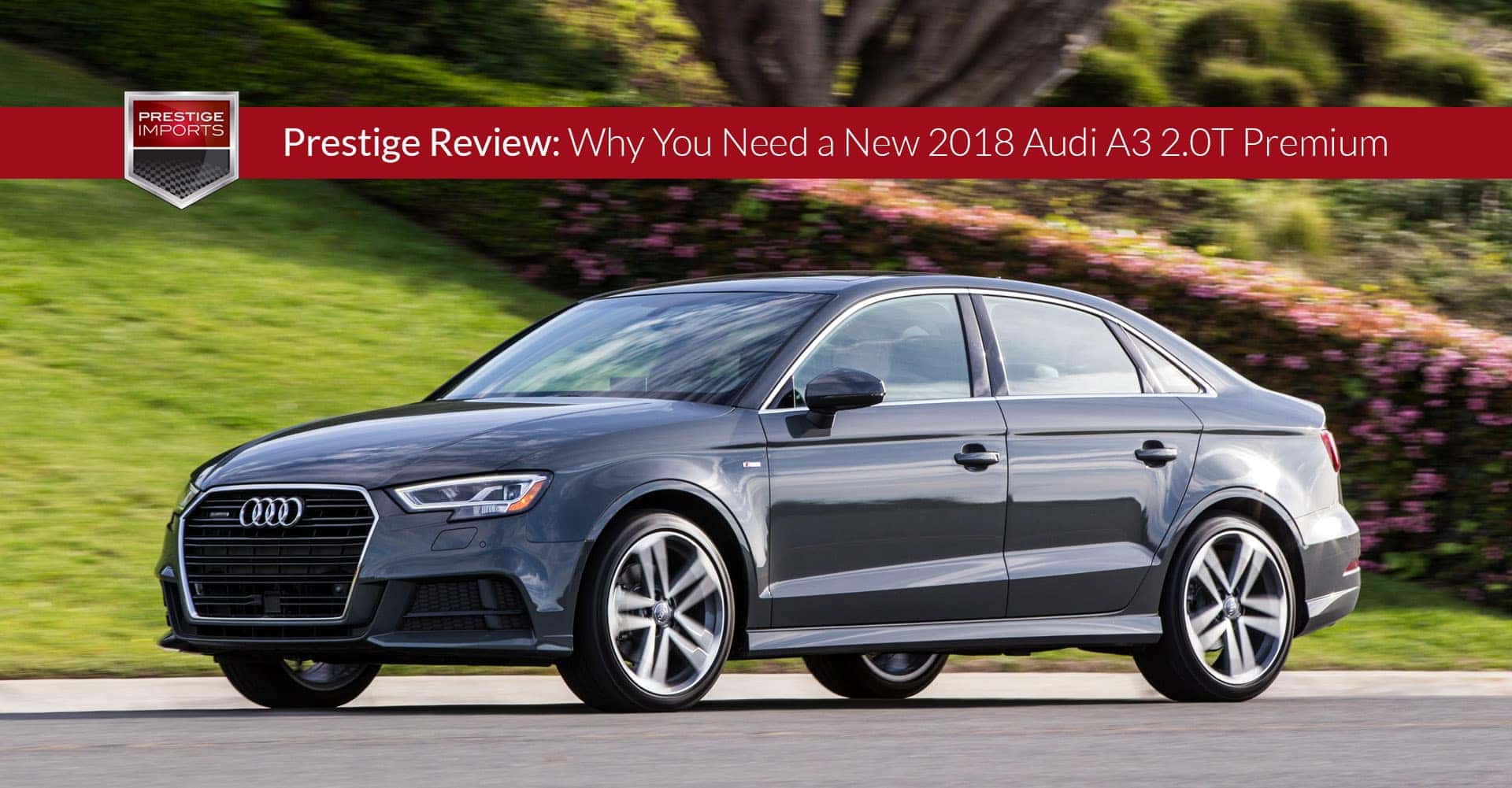 August Horch, one of the founders of the original enterprises from which Audi developed gave his name to the company. "Horch" means "listen" in German and this was translated into Latin for "listen" which is "Audi". The Audi designers have been listening to customers who want practicality and quality.
A 2018 Audi may be just the car for you. If you want to step up to a luxurious car that is still affordable, consider the 2018 Audi A3 2.0T Premium.
Read on to discover why you need the new 2018 Audi A3 2.0T Premium.
Why a 2018 Audi?
The Audi name has been associated with quality and innovation since their success in rallying in the 1980's. The Audi quattro was a turbocharged coup? with all-wheel drive. This innovative car not only brought rallying success but also established the reputation of Audi for innovative technology.
Audi's corporate slogan in Europe is "Vorsprung durch Technik" which means "Progress through Technology". Audi has been a leader in technological developments including turbo charged engines and multi-tronic continuously variable transmission. Expect them to be in the game when you start to see autonomous cars on public roads.
Brand loyalty among Audi owners is very high. They achieved the top spot in the J.D. Power 2016 awards for customer service.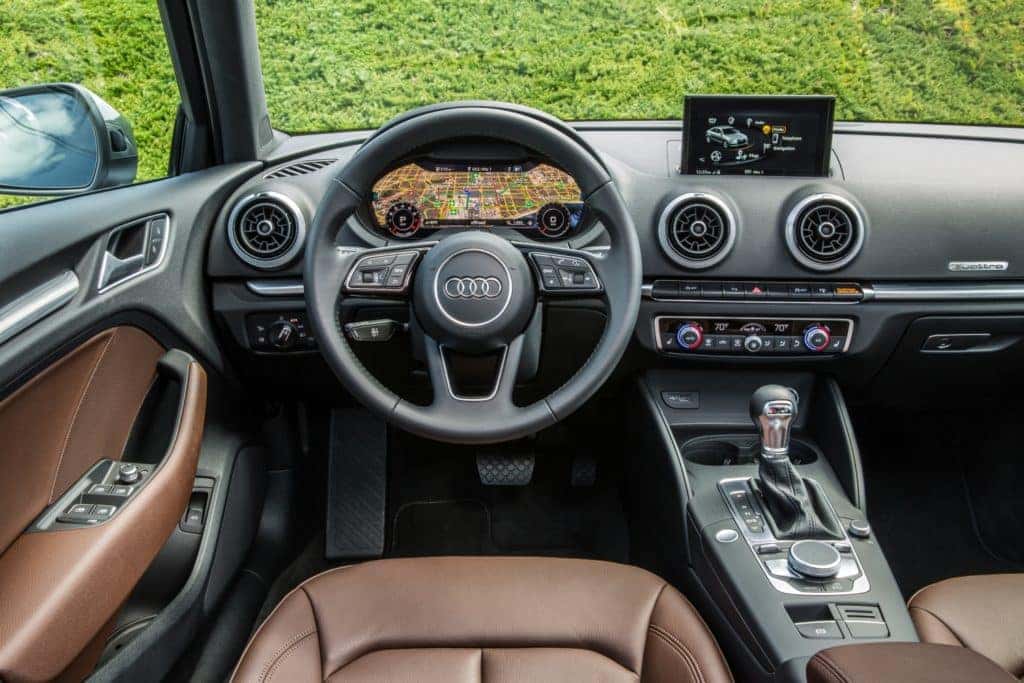 Audi A3 2.0T Premium Overview
The A3 is Audi's entry-level vehicle. It's available in various models including a convertible and Sportback e-tron plug-in hybrid as well as a sedan. I'm focusing on the sedan 2.0T Premium in this review.
The A3 is one of the best cars in its class. It compares very favorably with the BMW 2 Series and Mercedes-Benz CLA-Class. This is a prestigious car to drive.
You get all the Audi quality you expect from the bigger cars in the Audi range but in a compact package. Think, build quality meets smart design.
Engine Options
You might think that a small Audi would be scaled down in the engine compartment too. Not so. The front wheel drive 2.0-liter version is a 4 cylinder turbocharged engine delivering 186 horsepower.
It has a seven-speed dual-clutch transmission. The Audi S-Tronic gearbox combines some characteristics of a manual transmission with the comfort and ease of an automatic. Don't be confused by this, it will feel just like a really smooth automatic.
The quattro version boasts all-wheel-drive and 220-hp turbocharged engine delivering 258 lb-ft torque.
The A3's smaller size and weight saving construction, including an aluminum sub-frame, mean these powerful engines have less work to do. The quattro achieves an impressive 5.8 seconds 0-60 acceleration. You won't be far behind in the standard engine.
Specifications
The Premium version of the A3 is equipped with 17-inch alloy wheels. Xenon headlights with Audi's now familiar LED daytime running lights and taillights will make you extremely visible. And there are even rain-sensing wipers and heated mirrors.
The inside is equally well appointed. A panoramic sunroof, heated front seats, power adjustable driver's seat and dual-zone climate control mean you will be riding in luxurious comfort. Leather surfaces on the seats is a nice touch of luxury and style.
Front and rear parking sensors and a rear-view camera give urban dwellers maximum control when maneuvering in confined spaces.
Options
There are a couple of optional packages with the 2018 Audi A3. The "convenience" package and the "sport" package.
The "convenience" package includes Audi advanced key – keyless engine start and stop, door entry and trunk access, Audi smartphone interface for Android and Apple, and interior lighting is also enhanced with this package.
The "sport" package includes an upgrade to a three-spoke flat-bottom multi-function steering wheel with shift paddles, Audi drive select that optimizes steering effort, shift points and throttle map, sport front seats with extendable thigh support, and upgraded sport suspension.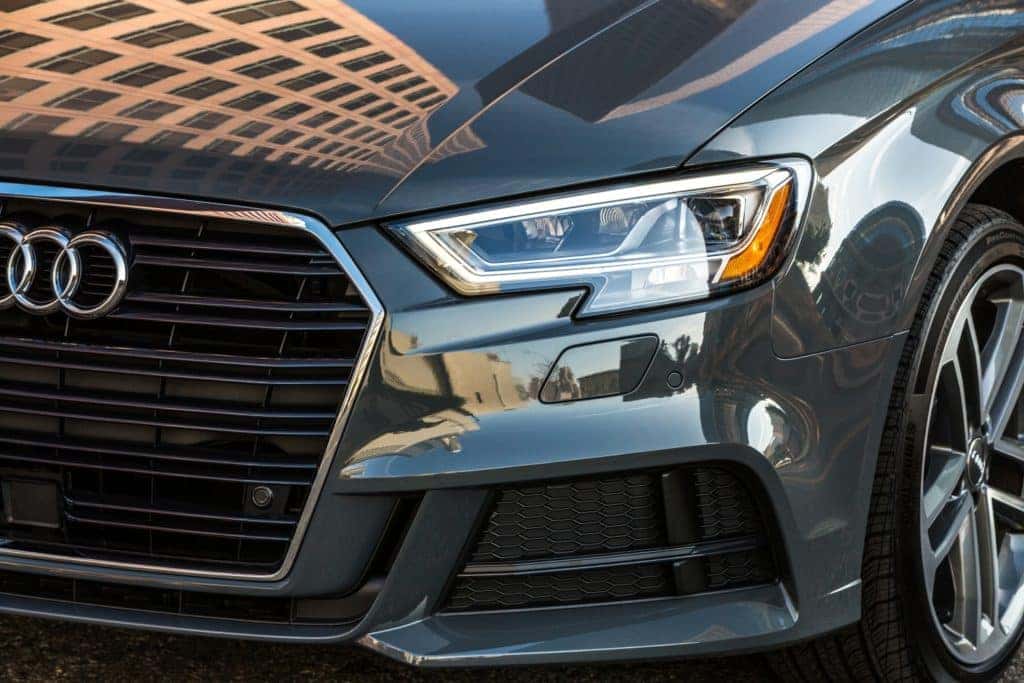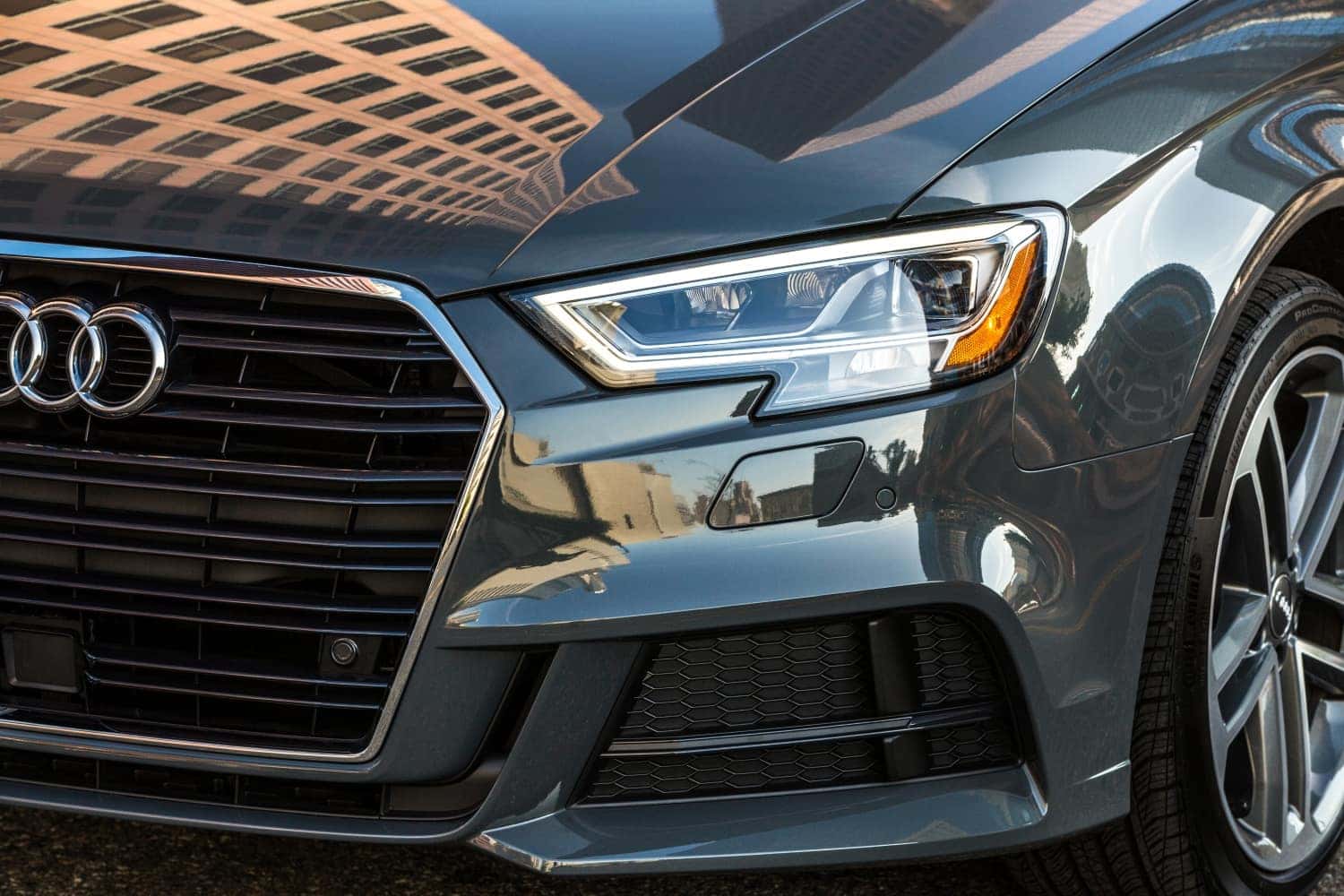 Safety
Safety is important for all car owners. Understandably if you have a family you may trade up looking for more safety from your car. The 2018 Audi A3 includes knee airbags for driver and front passenger as well as front head/thorax side airbags.
The central locking unlocks if the airbags deploy and the system detects the presence of a front seat passenger.
Anti-lock braking and brake assist together with electronic stability control and secondary collision braking mean this car is strong on safety specifications.
The National Highway Traffic Safety Administration (NHTSA) has given the car a five-star rating.
Driver and Passenger Experience
You would expect a small sedan to be small inside. The 8-way adjustable driving seat and tilt and telescopic steering column mean it's easy to get a comfortable driving position for most people. In fact, the comfort level feels like a much larger sedan.
As you would expect, the space restriction has to come somewhere and that is in the back. Smaller passengers will be fine but big and tall riders may prefer the front seats. There is space for three small people in the back.
Acceleration is impressive. The 2018 Audi A3 does feature a turbocharged four-cylinder engine in a relatively small and lightweight package.
Braking is consistent and responsive. The steering is light and precise making maneuvering easy. The handling is good at speed too, with the suspension reacting well to bends in the road.
If you go for the quattro all wheel drive version then expect the good handling to get even better. There is strong road holding and steering feels even more positive. The car simply goes where you point it.
Noise levels and vibration are as you would expect from quality German engineering. They are low and unobtrusive.
Forward vision is unhindered as the roof pillars are narrow. This good visibility applies to the back and sides too.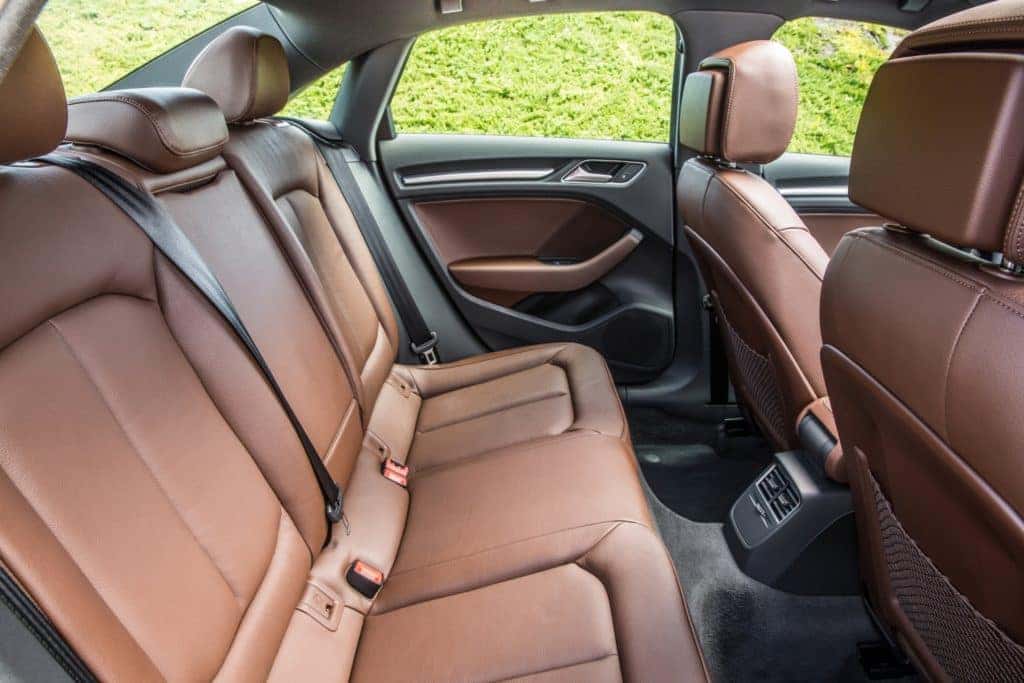 Interior
Audi's design character is tastefully simple with few flourishes. An aluminum feature here and there is subtle and stylish. Build quality is solid.
The controls are easy to find and reach and the user interface is intuitive. The multimedia controller is a central screen in the middle of the dash. It's easy to use and view.
The textured surfaces have an upmarket look, and more importantly, a quality feel. It's not rattly or finicky. Switches and knobs click properly.
Don't expect much in the way of trunk space. A compromise has to be found somewhere and it's here in the load carrying department. If you need to check this the cargo volume is 12.3 cu ft.
The cargo space may not be a problem for you. If you are able, folding down the split rear seats provides a lot of additional storage capacity.
Economy
The 2018 Audi A3 2.0T Premium uses regular fuel. The Environmental Protection Agency (EPA) estimates are 26 mpg for city driving, 35 mpg for highway driving and 29 mpg for combined driving. That's better than a BMW 3 series.
Entertainment
Nine speakers should be enough for anyone. A CD player, MP3 playback facility and all the Bluetooth you could wish for. The 2018 model now has 2 USB ports for charging and linking up your USB devices.
The latest in-car radio technologies are supplied. HD Radio Technology and Satellite Radio capability (requires a subscription) are standard.
Who Is the 2018 Audi A3 2.0t Premium For?
The 2018 Audi A3 may be an attractive car for many people.
It is a great car for a single person or a couple wanting to have an affordable entry to the quality German automotive world. It has a larger sedan feel in a compact and therefore economical size.
If this is you, then you are also going to get a great driving experience. The engine and weight ratio make this a punchy car to drive. The quality engineering makes the ride stable and positive too.
If you need some luggage space occasionally you can use the rear seat space.
It works for the new family too. The compact size may mean you can't comfortably carry three larger adults but it is more than fine for a couple of kids. The quality and safety aspects are also attractive for this type of owner.
Also, it is a great sporty option for those empty nesters' who are looking to take advantage of their new found freedom.
As your family grows, or you need to transport bikes, boats, camping gear and more family fun stuff, you will want to trade up to an A4.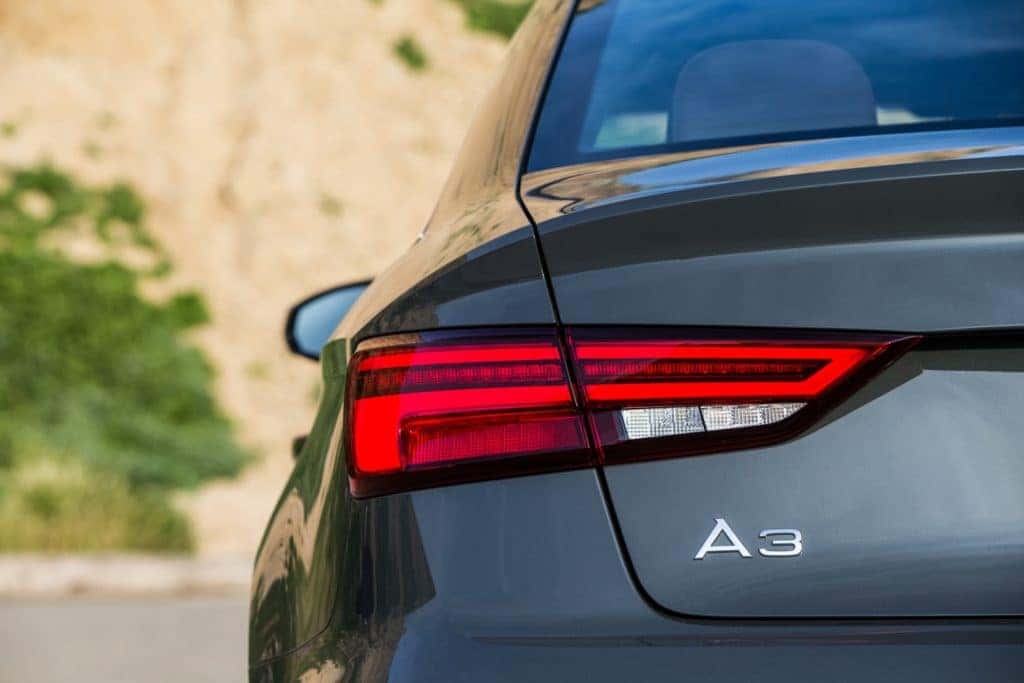 Highly Recommended
Audi has won accolades from many quarters for their technical innovation, rallying achievements and customer service.
A recent award that may interest the savvy 2018 Audi A3 observer is this one. The 2018 Audi A3 has been awarded "Best Luxury Small Car for the Money" by U.S. News & World Report in February 2018.
Ready to Buy?
A thorough review of the 2018 Audi A3 2.0T Premium is a good place to start your research before buying a car, but you can't complete your research without experiencing the car for yourself.
Look at the sharp styling from all angles. Try sitting in all the seats and especially the driver's seat. Appreciate the slightly austere German interior with just the right amount of shiny aluminum.
Drive the car in all road conditions including the city and an open road. The performance and responsiveness you get from this small car makes driving it a pleasure and not just practical.
Stop by Prestige Imports to take the 2018 Audi A3 for a spin today.
***
Did you find this article helpful? Did we miss anything? If you have questions or comments, just click the button below. We are here to help!

Questions or Comments >>