Why you should invest in a 2018 Porsche Macan
---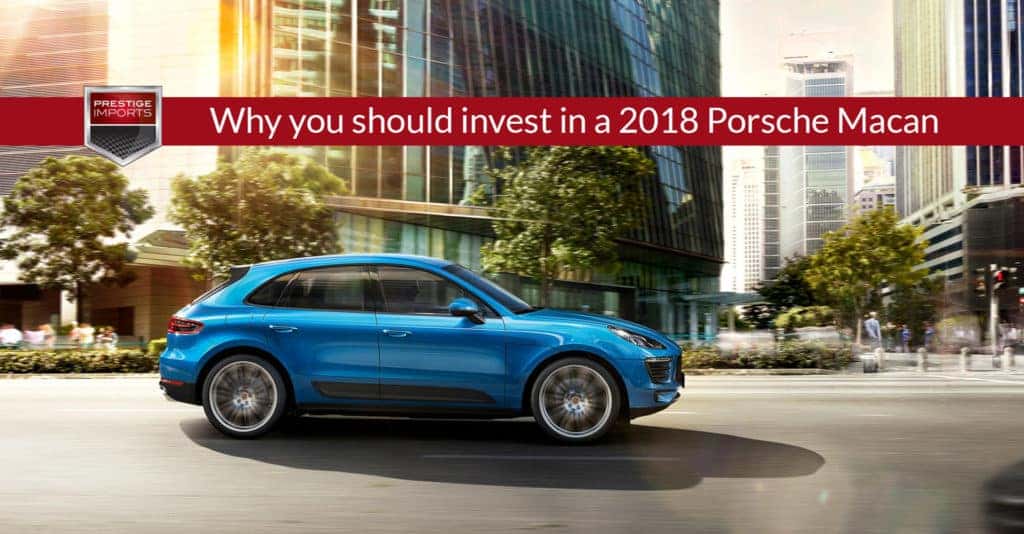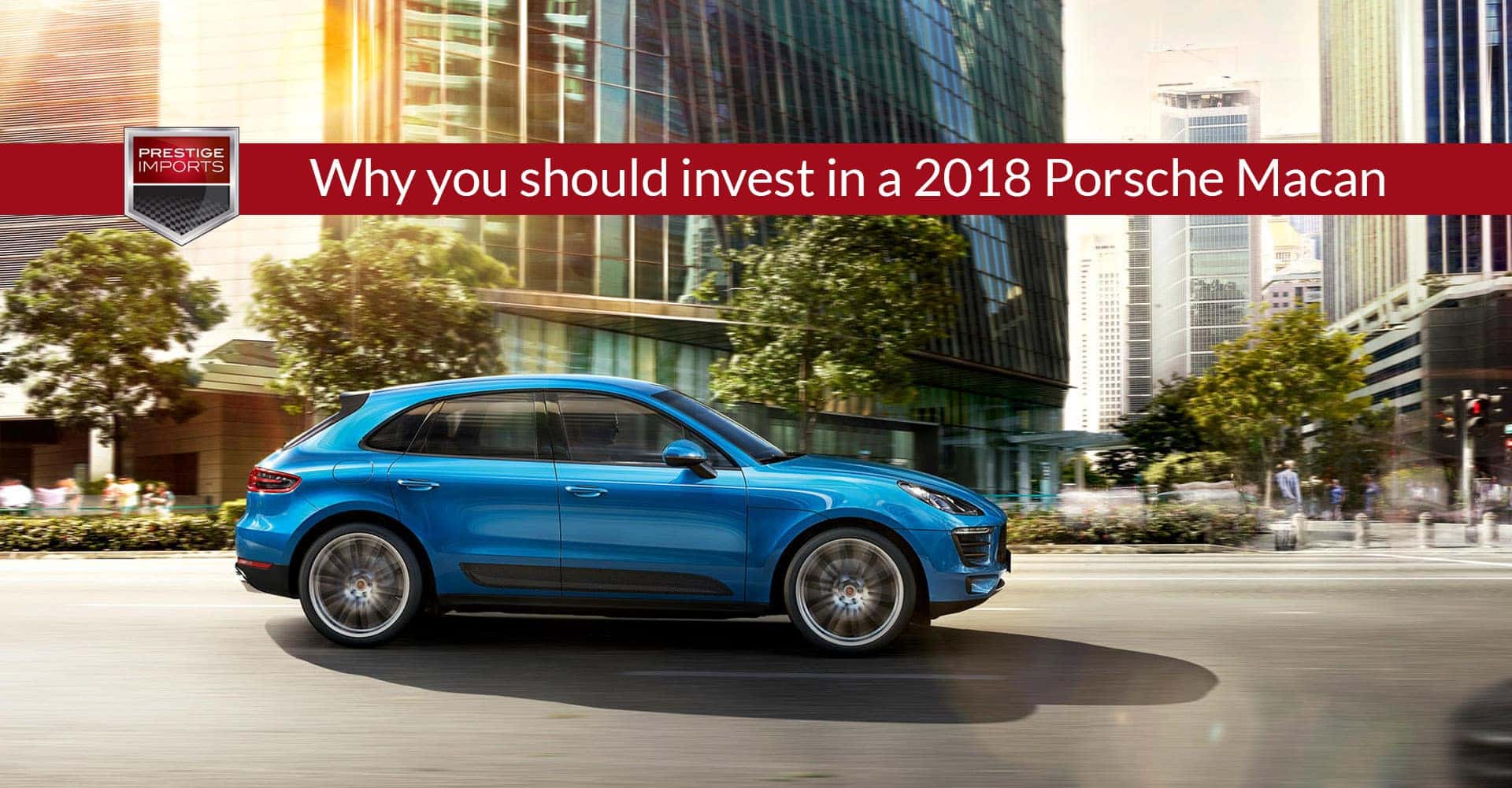 The number-one selling Porsche is back, revamped and recently released. That's right: it's the 2018 Porsche Macan.
With so much hype about the car, many people are questioning if it's worth the gossip.
Let's just say, there's a reason for all the buzz.
Should you invest? Is it really worth the cost?
Read all about the 2018 Porsche Macan here and decide for yourself.
What Is It?
It's secretly a spaceship.
Okay, maybe we're exaggerating… a little.
The Porsche Macan is a luxury crossover SUV. The line came into existence in 2013, and since then it's been booming.
There are many variants of the Macan, and Porsche is already working on another model estimated to be released in 2022.
Why Should I Buy a 2018 Porsche Macan?
Oh, we're so glad you asked.
Besides the fact that it's basically, uh, a Porsche crossover, we have tons of reasons you should purchase the 2018 Macan.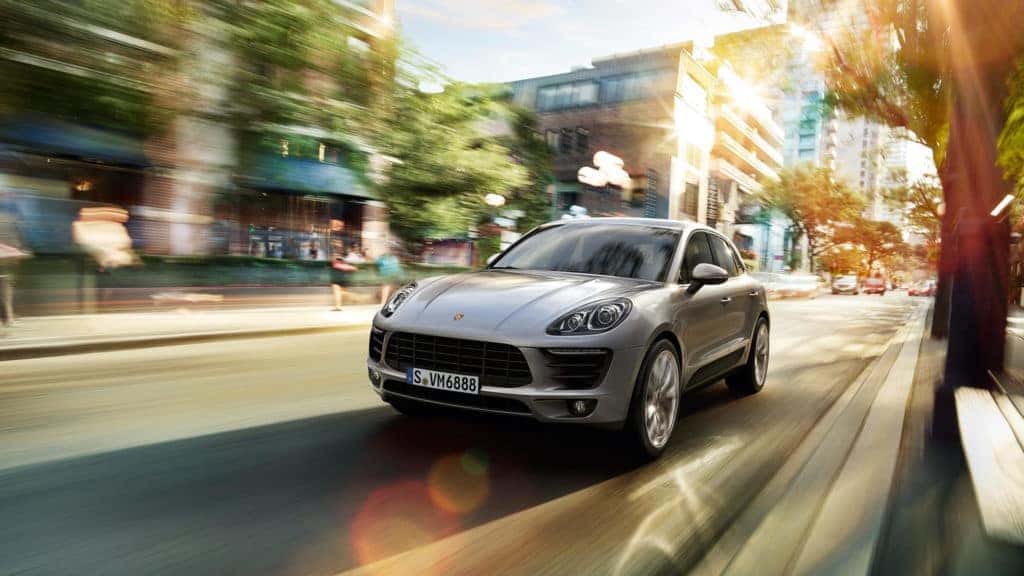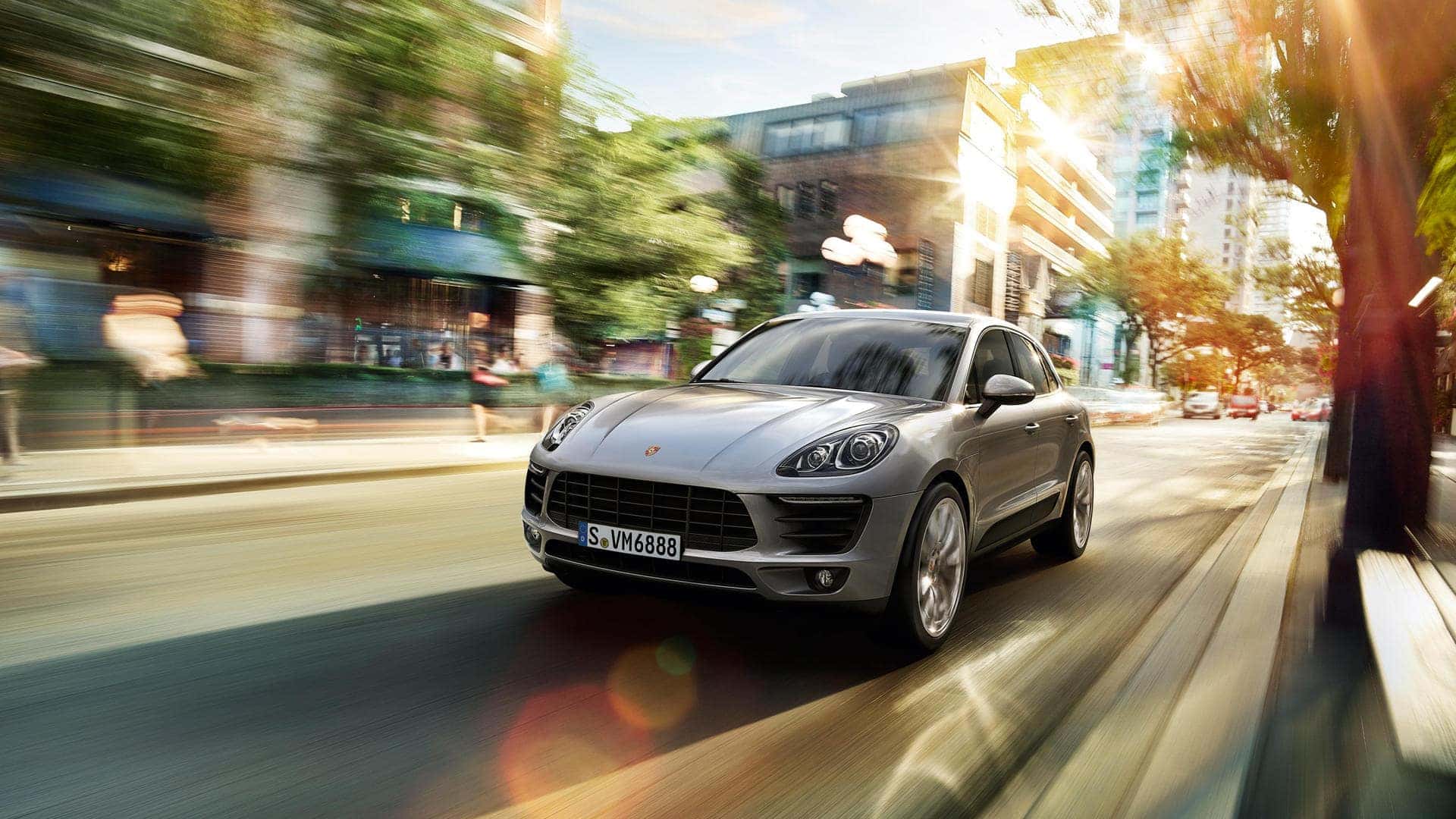 1. Acceleration
The base SUV of the 2018 model jumps from 0 to 60 miles per hour in a little over 6 seconds. With 252 horsepower and a turbocharged 2.0 liter four cylinder engine, that's not too bad for an entry-level vehicle.
The higher end GTS model boasts 360 horsepower and can reach 60 miles per hour in 5 seconds, all helped by its twin-turbocharged 3.0-liter V-6 engine.
And then there's the Macan Turbo, the top of the line Macan variant. In this model, with the SportChrono package, you'll hit 60 miles per hour in 4.4 seconds. Sporting 400 horsepower and 406 pound-feet of torque, this demon has a 3.6 liter, twin-turbo, V-6 engine.
According to New York Daily News' Warren Clarke, "Porsche may be known for its sports cars, but the Macan proves this brand's skills easily translate into the decidedly suburban world of crossover SUVs. The Macan comes with an engine range that offers brisk acceleration, and it delivers handling that's both sporty and refined."
Porsche knows how to put the "Sport" in Sport Utility Vehicle.
2. Handling
As usual, Porsche provides the 2018 Macan with a spectacular driving experience.
Consumer Reports state, "With handling, acceleration, and braking performance that put most sports sedans to shame, the Macan is easily the most thrilling SUV we've tested."
The automated manual transition switches seamlessly between gears. Self-adjusting multi-mode shocks ensure the ride is smooth as glass.
Even better, jumping from 0 to 60 isn't like being thrown around in an out-of-control inner-tube; reviews all agree the transition and takeoff are startlingly smooth and easy to handle.
MotorTrend claims that the entire Porsche Macan line provides "one of the best handling crossovers available today" and reviews of the 2018 model have been exceedingly positive.
In summary, you get all the utility of an SUV with the driving experience of a sports car.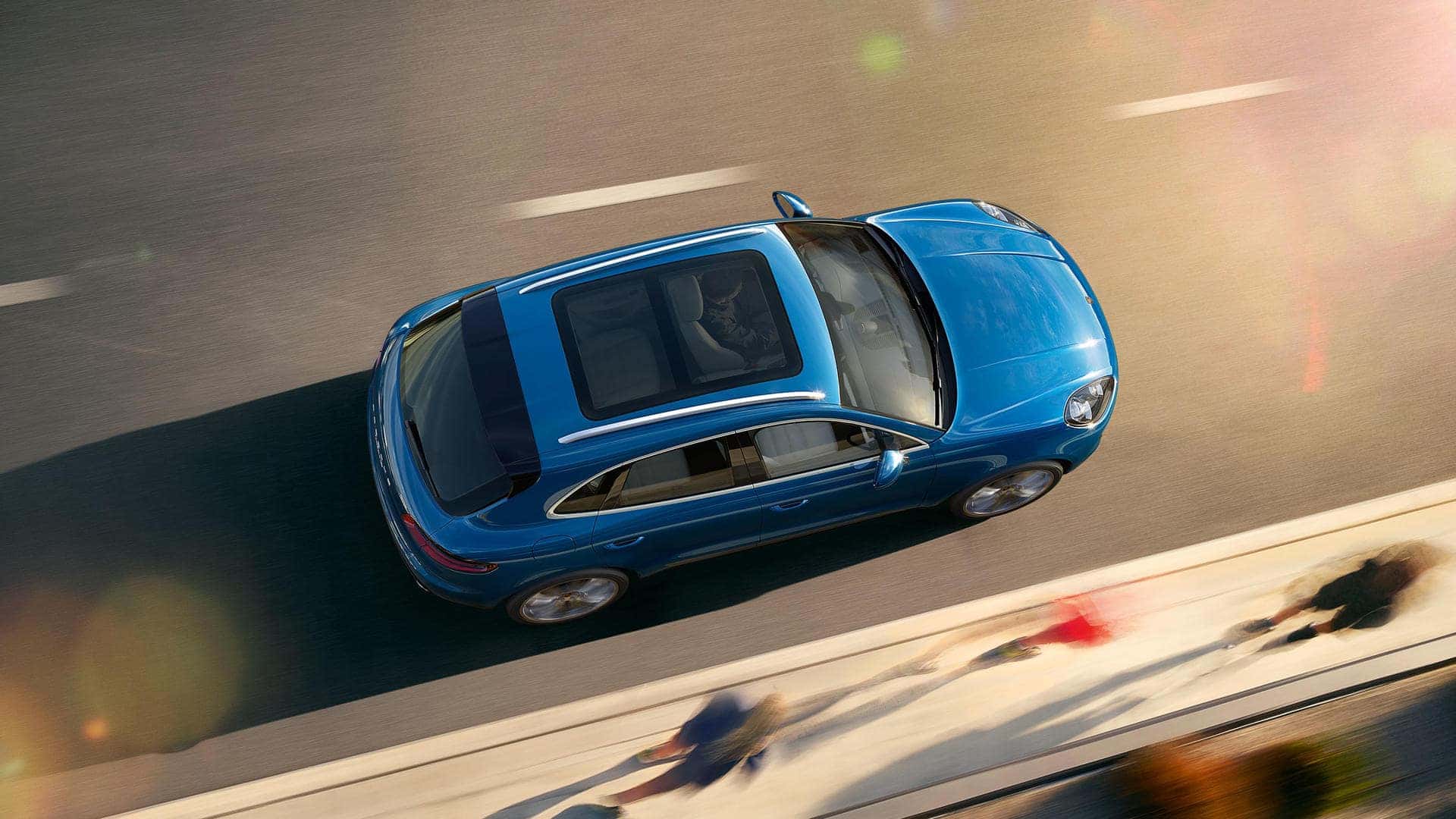 3. Riding Experience
Thanks to the active suspension management with the air suspension, drivers and passengers will feel like they are riding on taut silk at any speed.
Turns at high speed are not neck-breaking, partially due to the lower center of gravity on the 2018 Porsche Macan. This particular model is .4 inches closer to the road.
For any science junkies out there, you'll know that small number can have a huge impact on stability. If you're not a science person, don't worry: all will be explained simply.
The center of gravity keeps your car from tipping over. Generally, the lower it is, the more difficult it will be for a vehicle to tip and the less jiggling and bumpiness you'll have on turns.
What Porche has done is increase that level of stability — and, thus, the riding experience — by the smallest bit, making the 2018 Porsche Macan an even smoother ride.
4. Comfort
An uncomfortable driver's seat equals an angry driver.
With the 2018 Porsche Macan, you won't have to worry your bottom.
Porsche provides the company's superior comfort yet again, with the usual leather seats that are stiff enough to provide support and soft enough to keep you comfy.
Oh, and the driver's seat comes standard with 8-way power adjustments.
It's an "all day comfortable" type of seat.
In the front, there is plenty of leg room for any taller drivers or passengers, and (although a tighter fit) the back is by no means uncomfortable for a larger person.
The technological features also take your comfort into consideration. With options such as the lane change assist, lane keep assist, seat heating, seat ventilation, and even steering wheel heating, feel free to customize to your heart's content.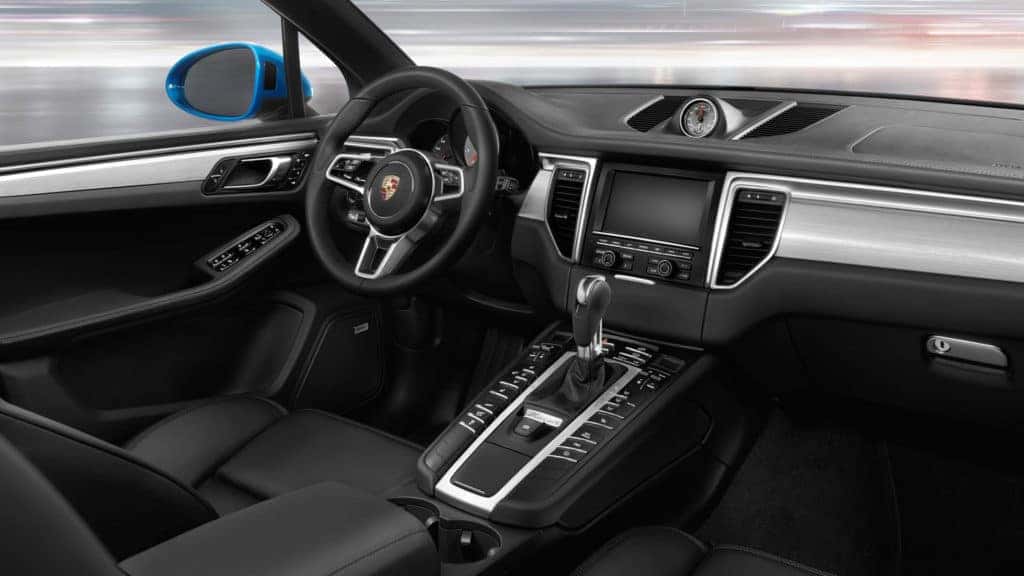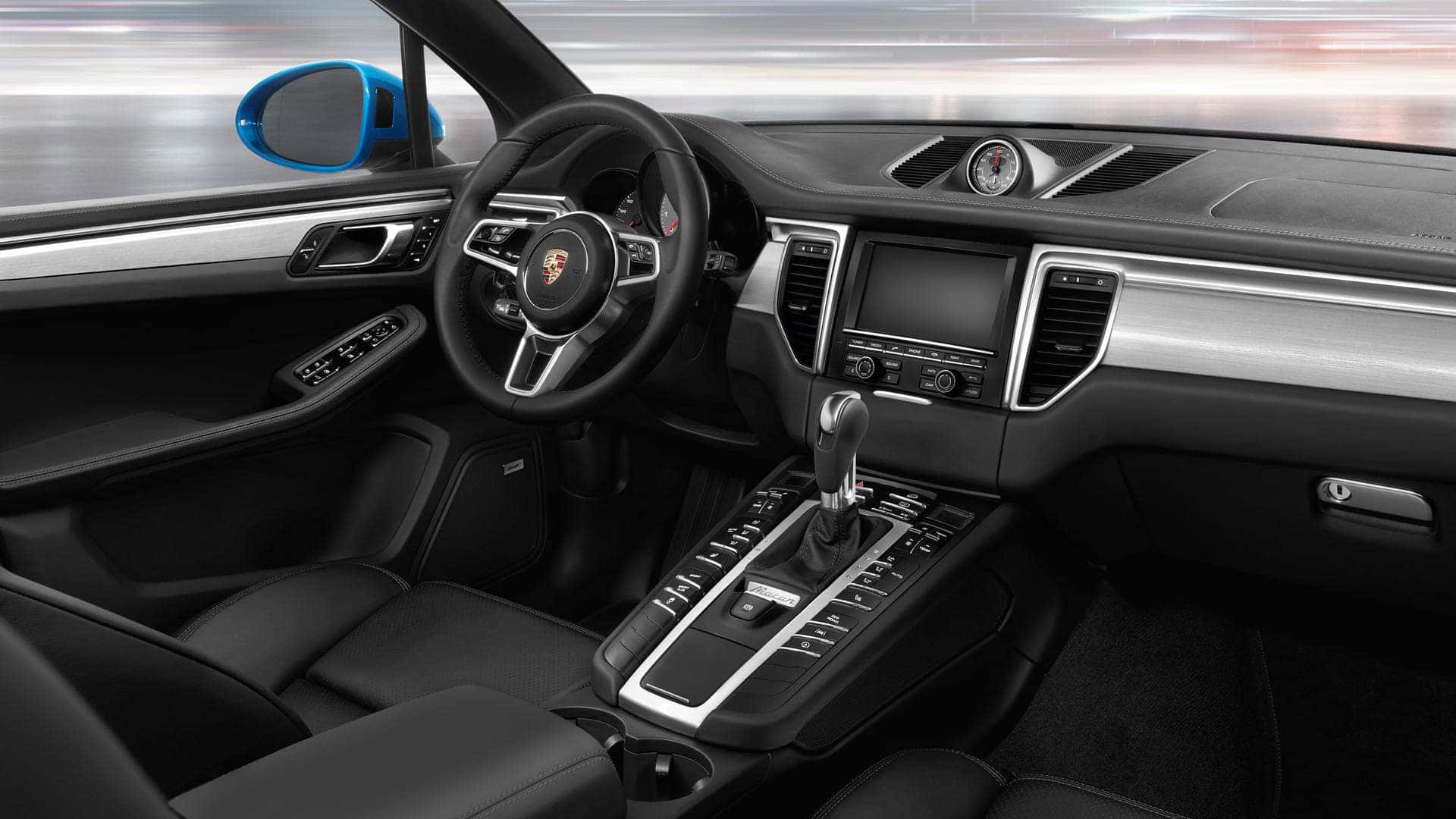 5. User-Friendly
We all want the buttons (especially that big red one that no one's supposed to touch), but no driver wants to get lost in the intricacies of his or her vehicle.
That's why the 2018 Porsche Macan is awesome. Because all the Macan models have a sports mode button.
Press it and your vehicle transforms from a luxurious SUV into a sport tuned performance car.
Driving's Jil McIntosh writes, "Even when you hit the button to tighten the suspension, and the Macan hunkers down on the asphalt and carves the curves near-flat, there's none of the kidney-bruising ride you'd expect from something this sporty."
Besides this fun Macan feature, the touch screen console isn't overbearing. You'll have three-zone climate control, auto parking and other features that are easy to find and engage. The display even shows the cabin air circulation.
6. Off-Road Ability
Many testers have been pleasantly surprised with the Macan's off-road capability.
With one push of a button, the power is split halfway from front to rear, allowing more traction. If the air suspension and Porsche Active Stability Management options are added, you'll have no trouble on tougher terrain.
Now, you can cruise through those bumpy side roads or dirt trails with ease, and then switch to sport mode when the wheels hit fresh tarmac.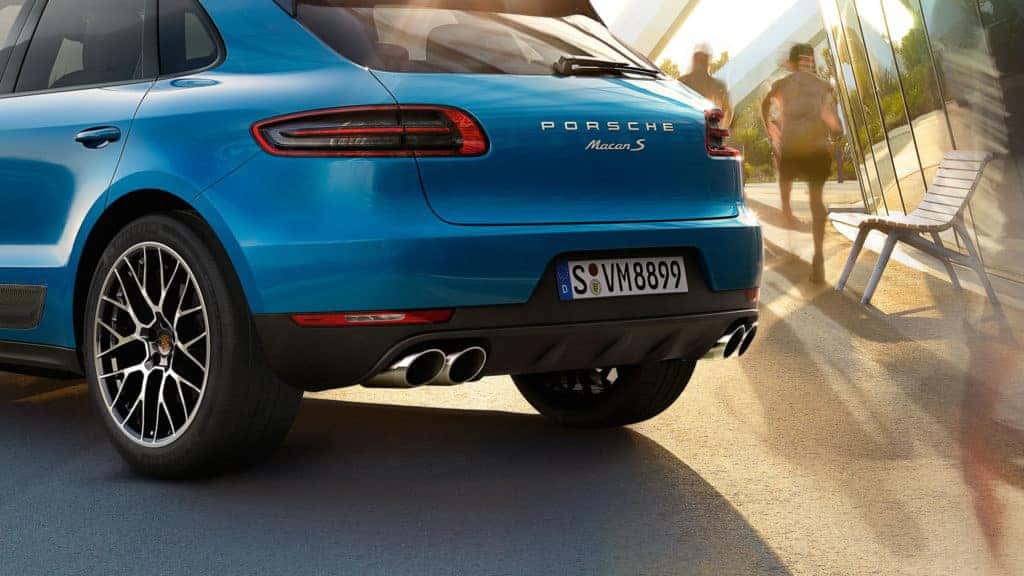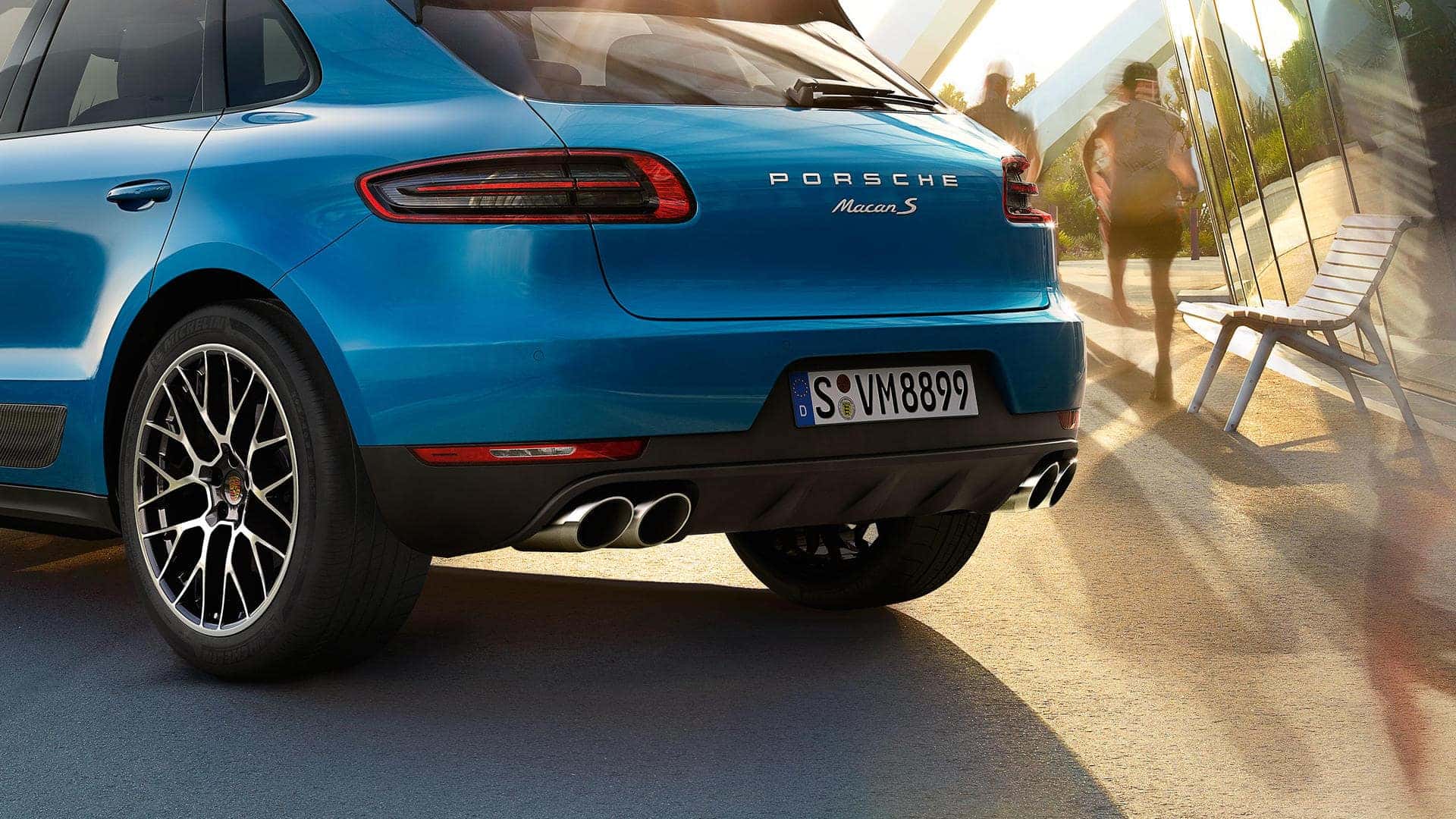 7. Exterior Design
Sure, it's no Porsche 911, but for a crossover SUV, this thing is sharp.
This latest incarnation doesn't boast an enormous transformation, but what changes occurred were tasteful. The 2018 design has updated headlights and taillights, a more pronounced air dam and new wheel designs.
Although subtle, the face-lift makes the car even sportier and more aggressive than previous models.
8. Safety
Crash tests have yet to be undergone, but the 2018 Porsche Macan won't disappoint.
Past Macan models have enjoyed high safety ratings, such as the 2014 Macan, which was given an impressive 5-star rating by Euro NCAP. There's no reason the 2018 Porsche Macan won't measure up.
However, there are other features that will make drivers' lives not just easier, but safer as well.
Most drivers hate parallel parking, but you'll never have to bat an eye with the parking sensors in the 2018 model. As added options, drivers can also enjoy lane change assist technology and adaptive cruise control.
Even better, if the Porsche Active Safe system is bundled, drivers will have forward collision warning and automatic emergency braking. If you happen to notice a critter on the road or an accident faster than this system, the front brakes have six distance calibers so that stopping has never been quicker.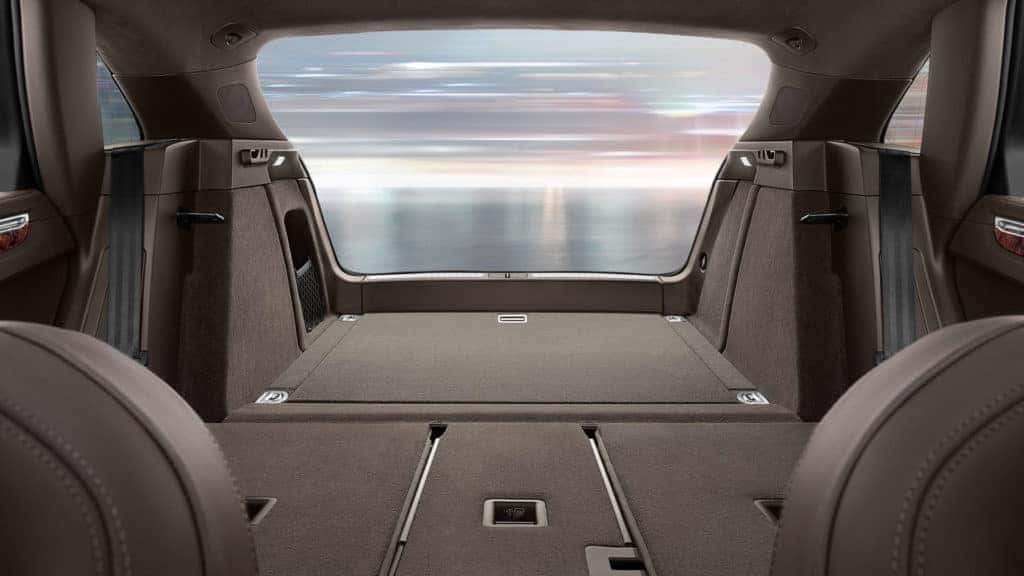 9. Space
With the Macan, sporty vehicles don't have to only seat two. And grocery bags won't have to be on the passenger's lap.
The 2018 Porsche Macan allows 5 individuals to fit comfortably in the crossover. But that's not the best part.
With 17.7 cubic feet of space in the cargo area, you can easily store that baby stroller or those bags of groceries you just bought and still load the little ones into the back seats. When the seats are pushed down, that space expands to a whopping 53 cubic feet.
No more feeling like multiple peas forced into a small pod.
10. Price
It's a Porsche.
Like any of the brand-name luxury vehicles, it's going to be in the upper range of prices. But the Macan is surprisingly affordable when you consider all that you get with even the base model.
You can purchase a new 2018 Macan starting at $58,669.
However, with everything the Macan has to offer and the success of the previous models, you're sure to make a wise purchasing decision with this vehicle.
11. It's a Porche
The company hasn't been around since 1900 for no reason. It was in that year when Ferdinand Porsche's work began to attract attention, most notably with his entry of the Lohner Porsche at the Paris World Fair.
Since then, the company has only gained a more and more enthusiastic following, as evidenced by the nationwide network of Porsche clubs.
So if you invest in a 2018 Porsche Macan, you'll not only be getting a quality vehicle, but the advantages of a trusted automobile company.
Heck, there are even references in pop songs to Porche.
Up for a Test Drive?
If you still have any doubts as to the superiority of the 2018 Porsche Macan, give it a test for yourself.
Simply fill out the form and one of our representatives will contact you to confirm your scheduled appointment. Then you can hit the road to test out the 2018 Macan yourself.
We guarantee you'll love it.