A Couple Enjoying Life, Love, and Audi Cars
---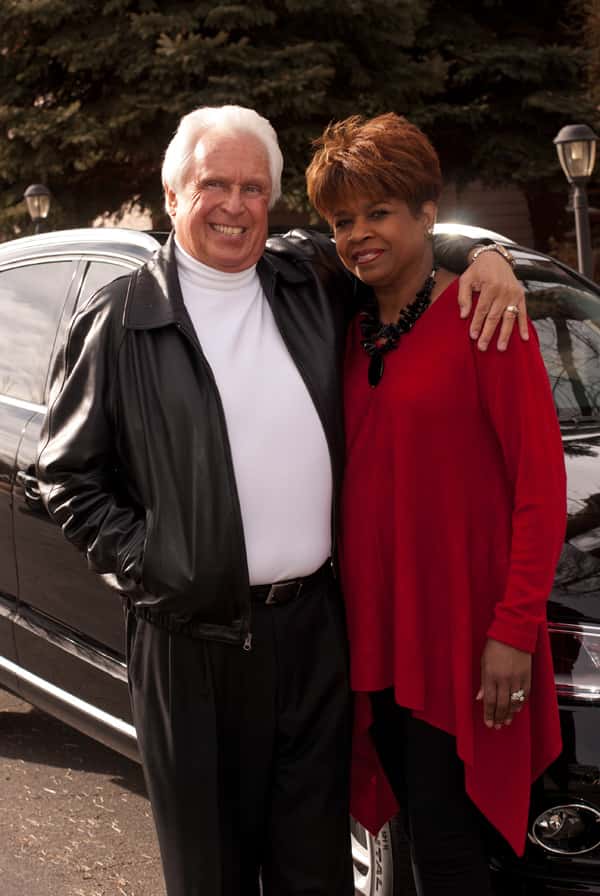 Dan and Vaniece Sinawski both share a passion for each other, Colorado, travel and their Audi cars. Dan, a Vietnam era Air Force veteran was drawn to Colorado 37 years ago because of his devotion to ski patrolling, which he spent 20 years doing both professionally and as a volunteer. He served as a Law Enforcement Coordinator, working with Colorado's Chiefs, Sheriffs and District Attorneys. Eventually he started his own criminal justice consulting company, Dynamic Enterprise Services. Vaniece, a relative newcomer to the state, arrived 10 years ago after she and Dan got married. Her career as a model evolved into becoming a professional cosmetologist and a merchandise buyer for a clothing boutique, which took her around the world.
Today, they each pursue individual interests. She, gourmet cooking and he, a love of Scuba diving in which he received his Masters certification after being involved with the sport for just one year.
The couple has owned more than 10 brand named vehicles over the years, always searching for the "right brand". Four years ago, Dan stopped into the Prestige Imports showroom, just to "look." It was on a snowy day in January and Dan was just_passing by with "a little time to kill."_He explained to Adam Moore that he was not in the market and was truly just looking. According to Dan, Adam graciously_offered to answer any questions and without pressure suggested that Dan go for a quick ride in a 2005 A8L and that's all it took – today, Dan is enjoying a 2012 A8L, his third, and Vaniece just traded her A8L for a 2013 Q5 which she raves about every time she gets behind the wheel.
The couple loves to travel, enjoying foreign cultures and lands. They also enjoy the relaxation of sea cruises. A favorite annual junket is to their favorite resort in Cozumel, Mexico where Vaniece just kicks back and Dan scuba-dives. Ironically, they don't take many road trips but when they do they claim to experience an almost homey feeling because of the comfort and technology that surrounds them in their vehicles.
In Dan's words, "All the many other brands_and dealerships are permanently behind us" and they feel that they have finally found the perfect match with Audi. They also state that they experience a genuine feeling of friendship with many of the employees whenever they are at the dealership. In fact, Dan stops in often, just for the coffee and donuts. He says it's a carryover from his days in law enforcement.