2016 Porsche Panamera 4 in Parker, CO
---
A drive through Parker, CO, a review of the 2016 Porsche Panamera 4
Over the course of the past several months, Prestige Imports and Masterpiece Custom Builders teamed up to create a few joint marketing campaigns for Colorado Homes & Lifestyles. These advertisements yoked our German performance vehicles to Masterpiece's architectural prowess, promoting an immersive lifestyle predicated upon luxury.
In preparation for another advertisement, I drove to Parker so as to scout possible shoot locations. In order to get there from Lakewood, I grabbed the keys to a 2016 Porsche Panamera 4. While I previously have blogged about the history of this model, as well as its prominence in popular, hip-hop culture, this was the first time I had a chance to drive it on the open road.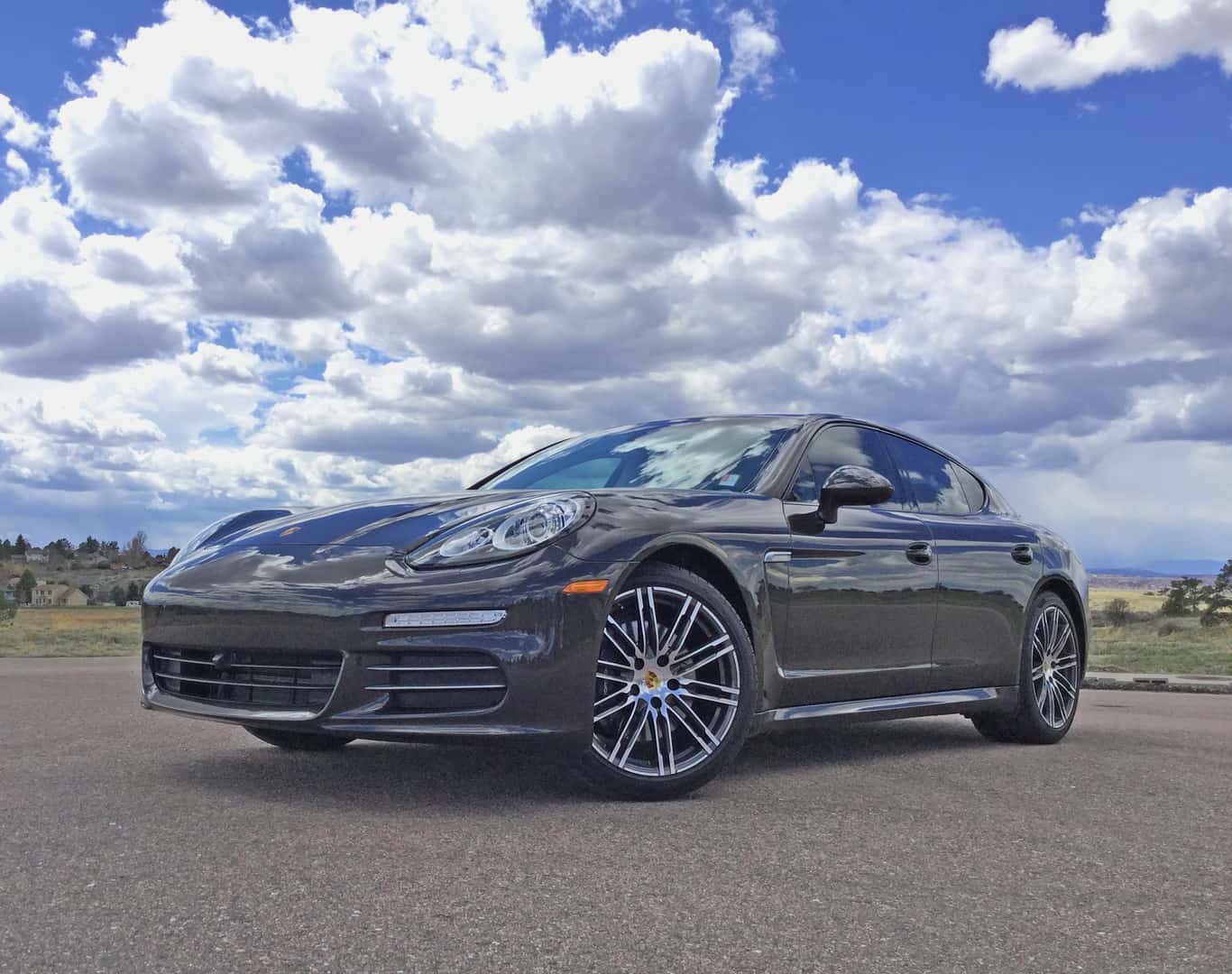 To begin with, the conditions outside were perfect: a shining sun, temperatures in the mid-70s, and a blue sky punctuated by white tufts of cloud. To put it simply: this was a wonderful day for a drive.
Inside the Porsche Panamera 4, my environs were no less inviting. Two-toned leather interior highlighted by light stitching (including the steering wheel), luxurious bucket seats, and The Life of Pablo pumping from the car's BlueTooth system through its 14 speakers made for a ridiculously enjoyable experience.
I would be remiss, obviously, if I didn't mention the ride itself. For starters, the vehicle drove smoothly; the four wheel-drive gripped the road firmly, offering unrivaled handling. Likewise, the PDK transmission shifted from gear-to-gear swiftly and responsively.
And boy, when need be, the Panamera accelerates. As I-25S transitions into E-470 from Denver to Parker, the speed limit increases to 75mph. Working that stretch of highway in any Porsche? Well, it's rather smile-inducing.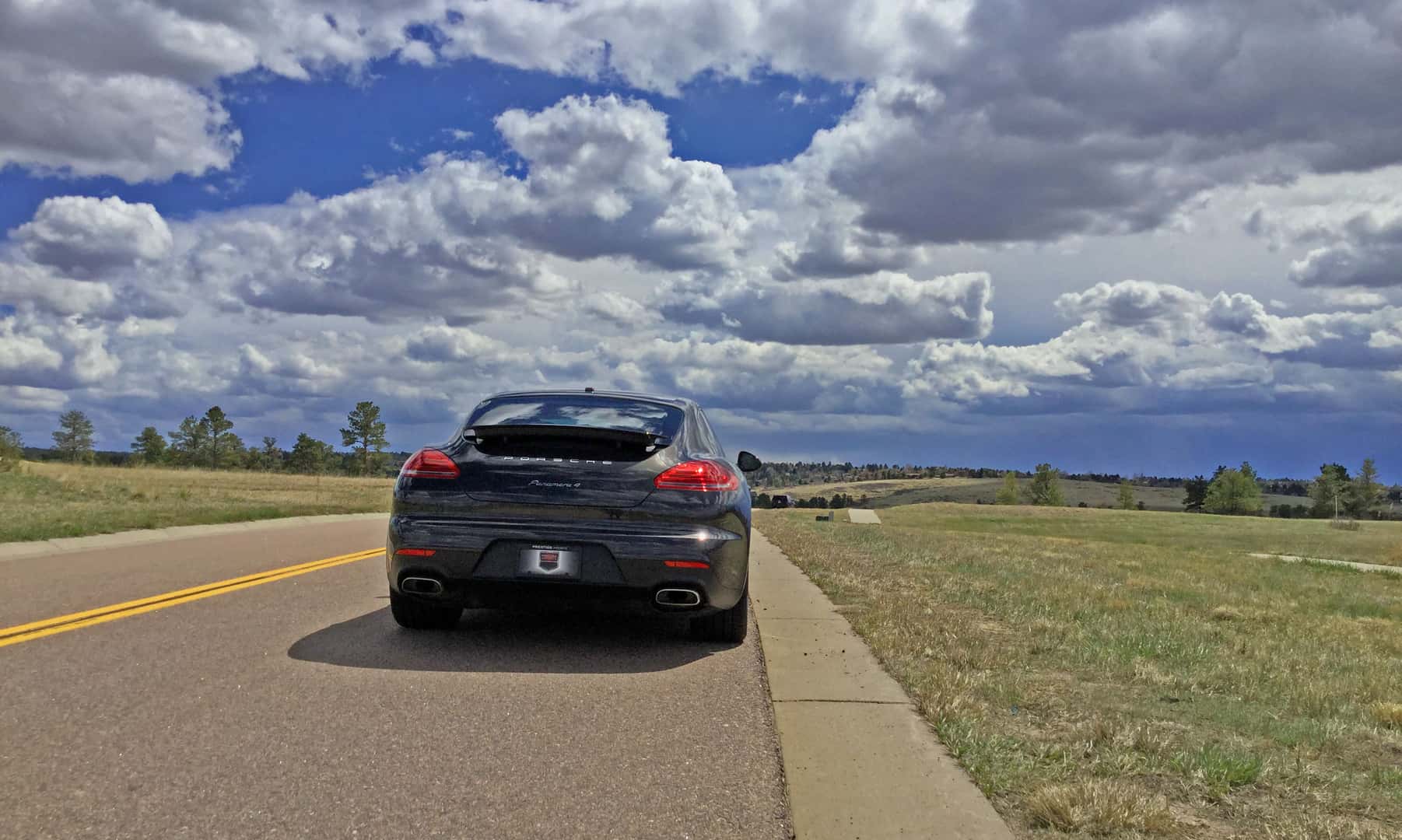 Once I arrived in Parker, I headed over to the neighborhood surrounding the Colorado Golf Club. First, I visited one of Masterpiece's recently completed construction sites and snapped a few dozen pictures.
Afterward, I drove over to the club. Nestled behind a series of rolling prairie hills, the club's course (which opened in 2007 and hosted the 2010 Senior PGA Championship) provides epic views of big sky, the looming mountain range, and a distant Denver skyline.
If you're an avid golfer, you'll no doubt appreciate the fact that this is both a professional-grade course and a treat for the eyeballs. I mean, one look at anyone of the pictures in this post and you'll get a pretty good sense of the wide open, gorgeous landscapes you'll encounter in the area.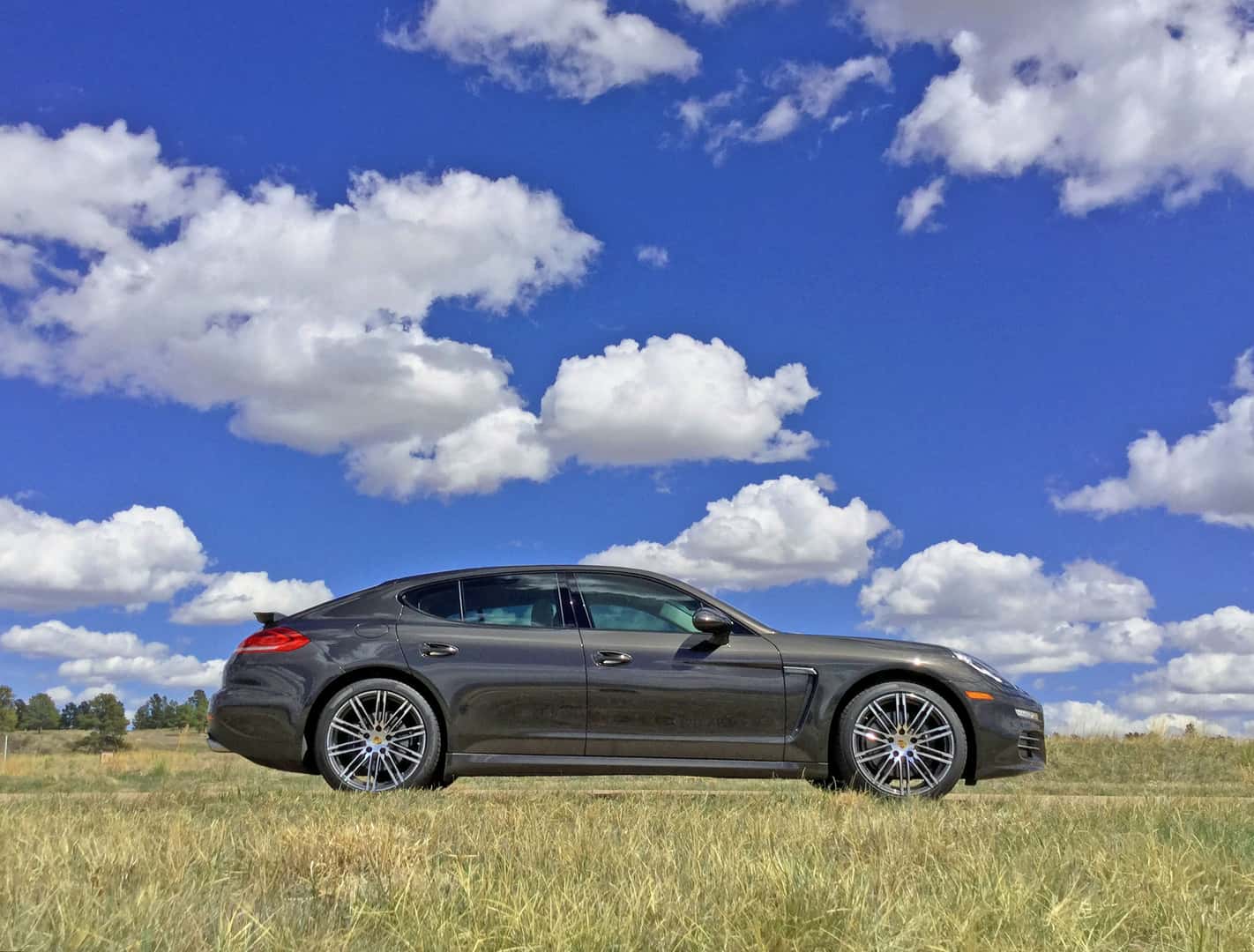 Yeah, that's some pretty epic prairie porn. And, hey, the car isn't too shabby either!
If you're interested in checking out this beautiful vehicle, and maybe writing your own Porsche Panamera 4 review,  stop by Prestige Imports. Our dealership is located at 9201 West Colfax between Wadsworth and Kipling. You can also schedule an appointment with one of our Porsche Brand Ambassadors by calling (833) 825-5423.
Of course, our inventory also includes vehicles from Porsche's entire fleet. So if you're interested in a Cayman, 911, Macan, or Cayenne, we can help you out in that regard as well.
In the meantime, take a gander at a few more shots of the 2016 Porsche Panamera 4 backed by our jaw-dropping, Colorado cloudscape.
***
Did you find this article helpful? Did we miss anything? If you have questions or comments, just click the button below. We are here to help!

Questions or Comments >>