Porsche Panamera: Prestige Imports Profile
---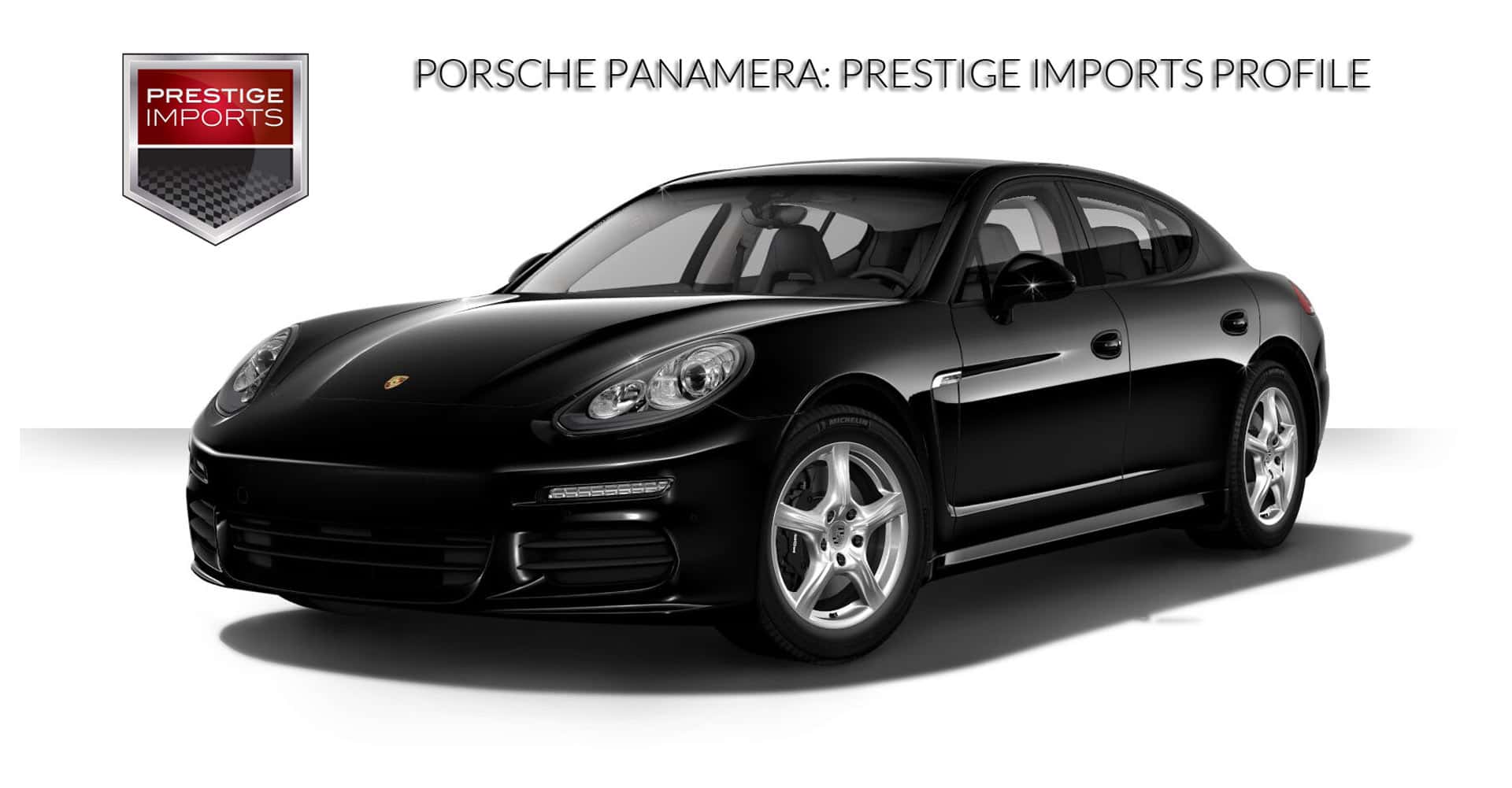 Overview:
One of the more recent additions to the Porsche fleet is the Panamera (970). The Panamera is a performance sedan that combines the speed, handling, and power of a sports car with the size, comfort, and convenience of passenger vehicle.
According to Porsche's website, the Panamera offers drivers the "dream of a sports car" with out sacrificing their needs for "everyday driving." By combining these two, disparate functions, the Panamera provides a "unique and unmistakable" experience for car owners.
History:
Although Porsche released their first Panamera in 2010, the model's history began much earlier.
In 1978, Porsche launched the 928. The 928 was a roomy, front-engine coupe that was viewed as more practical and reliable alternative to the 911. Positive consumer response to the 928 prompted Porsche executives to explore production possibilities for a four-door, touring sedan.
The result of their efforts culminated in the 1988 Porsche 989 prototype, which was designed by the engineer Dr. Ulirch Bez. By 1992, though, Bez left Porsche and overall sales for the brand were slumping. As a result, the plans to launch the 989 were scrapped and the prototype, reportedly, was destroyed. (In 2014, though, Porsche revealed that the prototype still existed and placed it on display in their museum.)
Panamera Today:
Nearly fifteen years later, Porsche rebooted its plans for a four-door sport sedan. The company's new project was named the Panamera (970), which they derived from La Carrera Panamerica: a border-to-border race that vertically bisects Mexico.
The 2010 model housed a 4.8L V8 that produced 400 horsepower and could be purchased with either rear- or all-wheel drive. Porsche also offered a twin-Turbo model that produced 500 horsepower. In 2013, Porsche redesigned the vehicle, giving it new front and rear bumpers and a wider wheels base. The new designs looks sportier and more aesthetically pleasing.
Currently, Porsche offers fourteen variants in the Panamera line, ranging from the base model to the Exclusive Series. If you're interested in purchasing a Panamera, you'll want to explore the various features of each version before making a decision.
Here at Prestige Imports, we offer a variety of Panamera models for you to test drive. If you're interested in checking out one of our vehicles, visit our dealership located at 9201 West Colfax between Wadsworth and Kipling. You can also schedule an appointment with our Sales Department at (833) 825-5423.
Reviews:
To provide you with a bit more background on the Panamera, I scoured Youtube for some impartial reviews of the vehicle.
Generally speaking, the reviewers' initial impressions were debunked after driving the more recent models. Yes, some people disliked the early Panamera design; but as the line developed and experienced redesigns, it transformed into a much more impressive and beautiful vehicle. For each video, I provided a representative quote that summarizes the reviewer's opinion of the car.
Quote: "This is the Porsche for the real world. This is the Porsche for the real driver. This is my Porsche of choice." (Source: XCARFilms)
Quote: "This is a genuine sports car in spite of its size. Panamera in any form is pretty much the best handling sedan you've ever had…a sensible family car that feels like a sports car." (Source: Everyday Driver)
Quote: "It's a super car and a daily driver in one…the one car that does everything. It defies your perception of what's possible in a sedan." (Source: The Smoking Tire)
Quote: "The Panamera is a rare car in that it does everything so well that it's hard to find fault with it." (Source: Test/Drive)
Quote: "It is a markedly different experience than other similarly priced luxury cars on the market. Which means the Panamera has managed to carved out its own distinct niche in the premium landscape." (Source: Autobytel)
If you'd like to test drive a Porsche Panamera, visit Prestige Imports; we're located at 9201 West Colfax Avenue between Wadsworth and Kipling. You can also schedule an appointment with our Sales Department by calling (833) 825-5423.