Porsche in the Movies – Performance cars on the big screen
---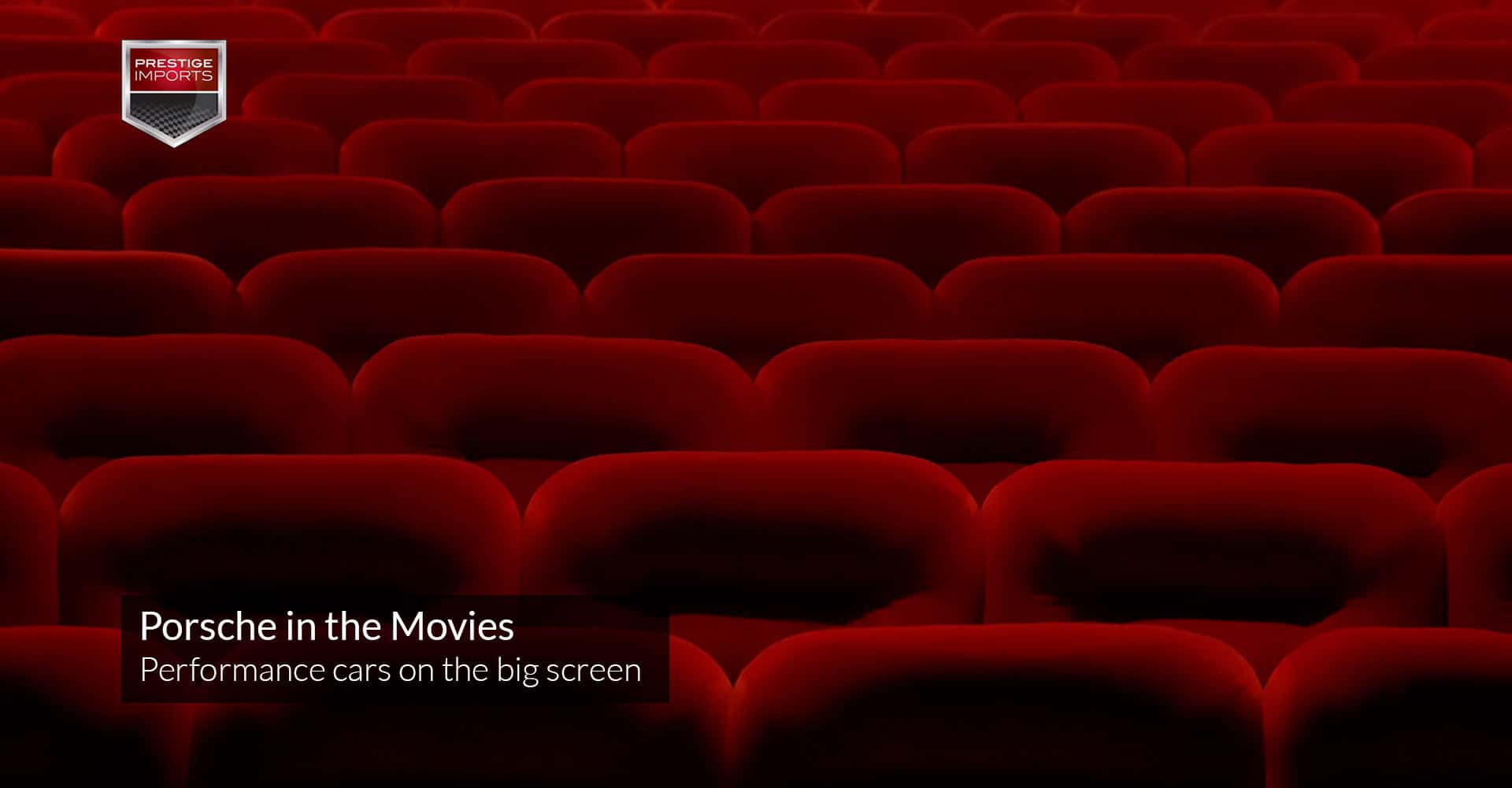 Porsche in the Movies
The other day, I posted a tribute to Patrick Dempsey and his first racing victory with Team Porsche. I concluded the article with a brief list of my favorite Dempsey films. After writing the piece, I started thinking about movies in which Porsche vehicles make a notable appearance or play a central role in the narrative.
There are many films that contain Porsche cameos. Obviously, this speaks to the manufacturer's cultural cache and the mystique that an appearance by a Porsche-brand vehicle creates for a movie. But, conversely, the inclusion of a Porsche into a film further enhances the car maker's iconic status as the ubiquitous emblem of luxury and style.
Below are a few notable films that feature Porsche vehicles which I have recently viewed:
Risky Business (1983):
Risky Business set Tom Cruise on the path to Hollywood stardom, and the scene in which he dances to Bob Seger's "Old Time Rock and Roll" has become legendary, if not oft parodied.
The premise of the movie is simple. Joel Goodsen (Tom Cruise) is a high school senior whose parents leave home for a week-long vacation. While they're away, Joel engages in loads of teenage hijinks. The culmination of his shenanigans result in him transforming his parent's suburban home into a brothel. Yes, it's every vacationing parent's worst nightmare.
One of the film's subplots revolves around a 1979 Porsche 928. Joel's father specifically forbids Joel from driving it at the beginning of the film; of course, that's one of the first things he does after his parents leave. Soon thereafter, Joel gets into a car chase with a "killer pimp" name Guido, and eventually sinks the car when a dock on Lake Michigan collapses. Check out the chase scene below:
Sixteen Candles (1984):
One could reasonably argue that John Hughes was the best American director of comedies during the 1980s. With hits such as The Breakfast Club, Pretty in Pink, Ferris Bueller's Day Off, Vacation, Home Alone, and Weird Science, his films were movie theater staples for an entire decade.
One of his most indelible films, though, is Sixteen Candles. The movie stars Molly Ring as Samantha Baker and begins on the morning of her sixteenth birthday. But due to the fact that her older sister is about to get married, everyone in her family forgets the occasion. Over the course of the next twenty-four hours, nearly everything that could possibly go wrong in Samantha's life ends up doing so. Predictably, she enters an existential tailspin, questioning the purpose of her invisible existence.
One of her teenage traumas involves Jake Ryan: the super hunky, high school senior who is dating the most popular girl in school. Samantha, as one would guess, pines after him; but, being an underdeveloped sophomore, she suspects that her desires are not reciprocated. Well, she thinks as much, that is, until the final scene of the movie in which Jake arrives at the wedding to pick up Samantha in his red 1983 Porsche 944. Check out Samantha and Jake's triumphant coupling below:
Bad Boys (1995):
Buddy cop movies have long been a Hollywood staple. The formula, although well-worn, seems to work well: couple the suspense of a caper film with the comedy of an odd couple pairing.
The Michael Bay-directed Bad Boys is no exception. Mike Lowery (Will Smith) is a smooth-talking, Porsche-driving, ladies man. Marcus Burnett (Martin Lawrence) is a bumbling, sex-starved husband and father of three who primarily cracks jokes. Together, they form one of the Miami Police Department's most formidable narcotics duos. After Lowery and Burnett make a massive heroin bust, criminals infiltrate the evidence storage room and steal their score. The detectives, through a series of events both intense and laughable, use their skills to solve the crime.
Throughout the film, Lowery and Burnett cruise around the city of Miami in a black 1994 Porsche 911 (964) Turbo 3.6. While this "limited edition" vehicle lacks cup holders, it certainly looks spectacular. And, in the final chase scene, it outperforms a Cobra Roadster at a most critical moment. Since English-version is loaded with NSFW language, I've embedded an overdubbed German-version below. (My apologies if your boss is fluent in German; although watching Will Smith and Martin Lawrence "speak" German is rather hysterical.):
If you'd like to test drive a Porsche 911, Cayman, Boxster, Panamera, Cayenne, or Macan, visit Prestige Imports at 9201 West Colfax Avenue. You can also call our Sales Department at (833) 825-5423 to schedule an appointment.
Image by reynermedia, courtesy of Creative Commons