CDOT Chain Law and Traction Law – Codes 15 and 16 for Colorado Drivers
---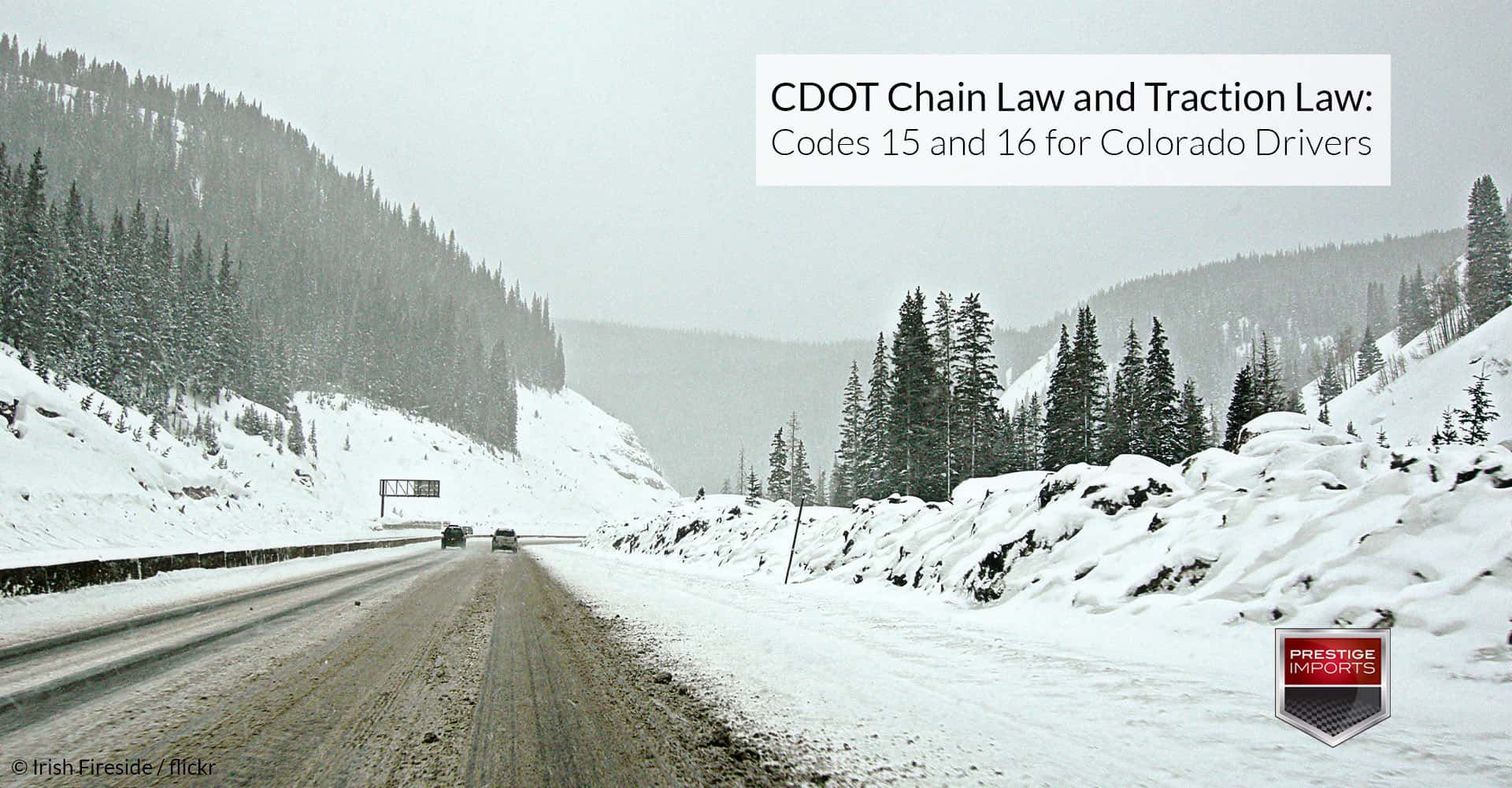 A few weeks ago, I wrote several blog posts about the necessity of proper tire maintenance while driving in Denver and along the Front Range. Well, it appears as though maintaining the correct tread depth and equipping your vehicle with snow tires will take on an extra measure of importance this winter.
As reported by several media outlets last week, the Colorado Department of Transportation (CDOT) now will be more rigorously enforcing Code 15 and Code 16 in the upcoming months.
According to CDOT's website, Code 15 (also known as the Traction Law) requires that motorists "need to have either snow tires, tires with the mud/snow (M/S) designation, or a four-wheel drive vehicle — all tires must have a minimum one-eighth inch tread."
Code 16 (also know as the CDOT Chain Law) requires that "every vehicle on the roadway is required to have chains or an alternative traction device."
While CDOT has said that it will not pull vehicles over in order to check as to whether or not they meet these requirements, police officers will fine drivers involved in accidents an additional sum if their vehicles do not meet code.
Violations of the CDOT Chain Law and Traction Law (Code 15 and 16) will result in fines of $130. Moreover, if motorists block the roadway because of improper equipment, they will be subject to a fine of more than $650.
The heightened interest in CO chain laws and proper tire maintenance comes in response to recent reports that Colorado's I-70 is the fifth worst highway in the nation for motorists. If you've ever traveled to and from the mountains for a ski weekend, then you're well aware of how nasty the traffic can be.
According to Major Steve Garcia of the Colorado State Patrol, "Traffic crashes—not volume—account for 60 percent of all traffic delays." To this extent, equipping your vehicle with winter tires that have the necessary tread depth will help prevent accidents and assist in more fluid traffic flow.
If your vehicle needs winter tires, visit Prestige Imports, located between Wadsworth and Kipling on West Colfax in Lakewood. Our Audi and Porsche certified technicians will ensure that your vehicle has the proper tires for the upcoming winter season. You can schedule an appointment with our Service Department by calling (833) 825-5423.
Image by IrishFireside, courtesy of Creative Commons.