The Penny Test: Are the tires on your Audi or Porsche safe?
---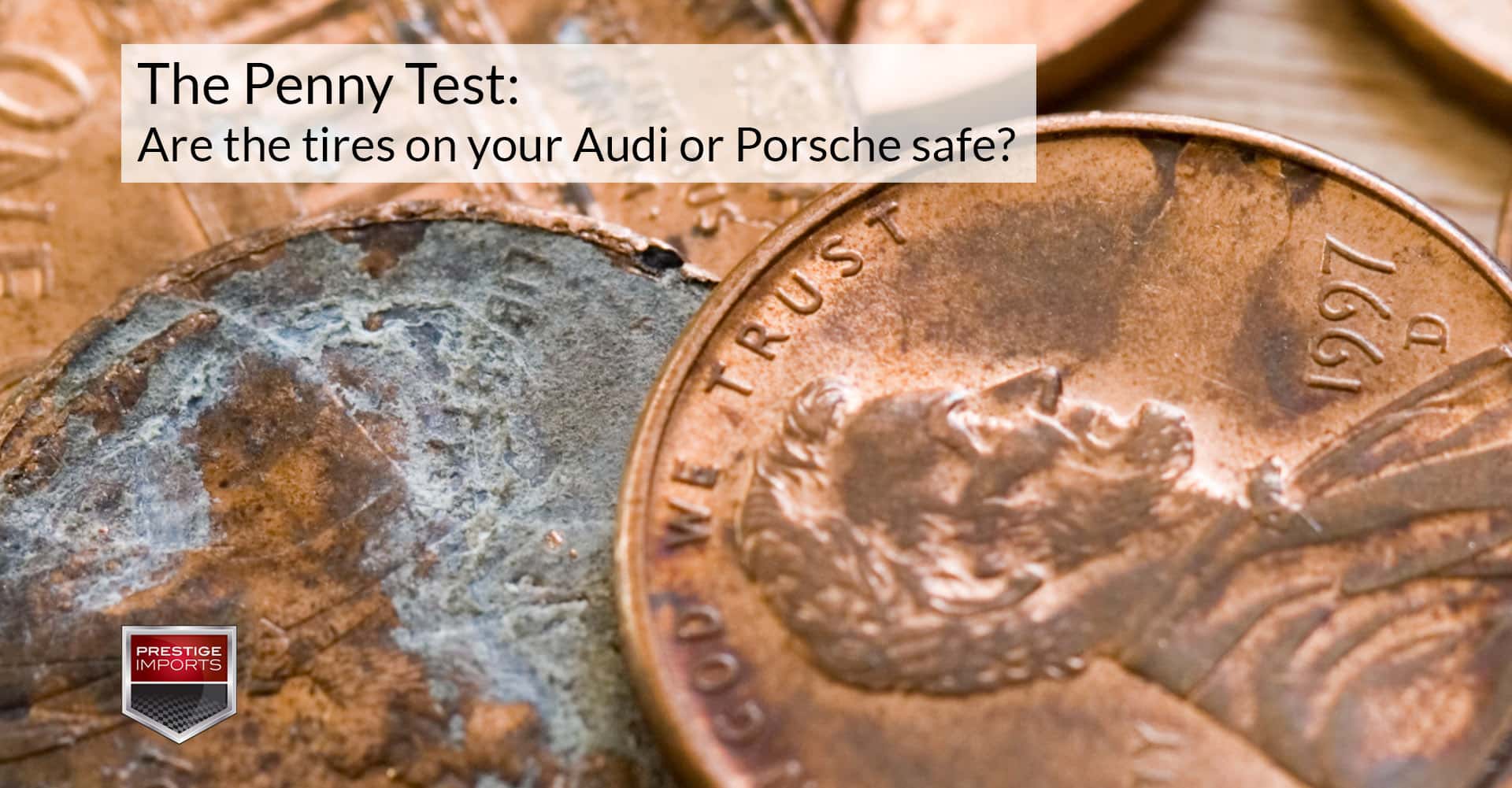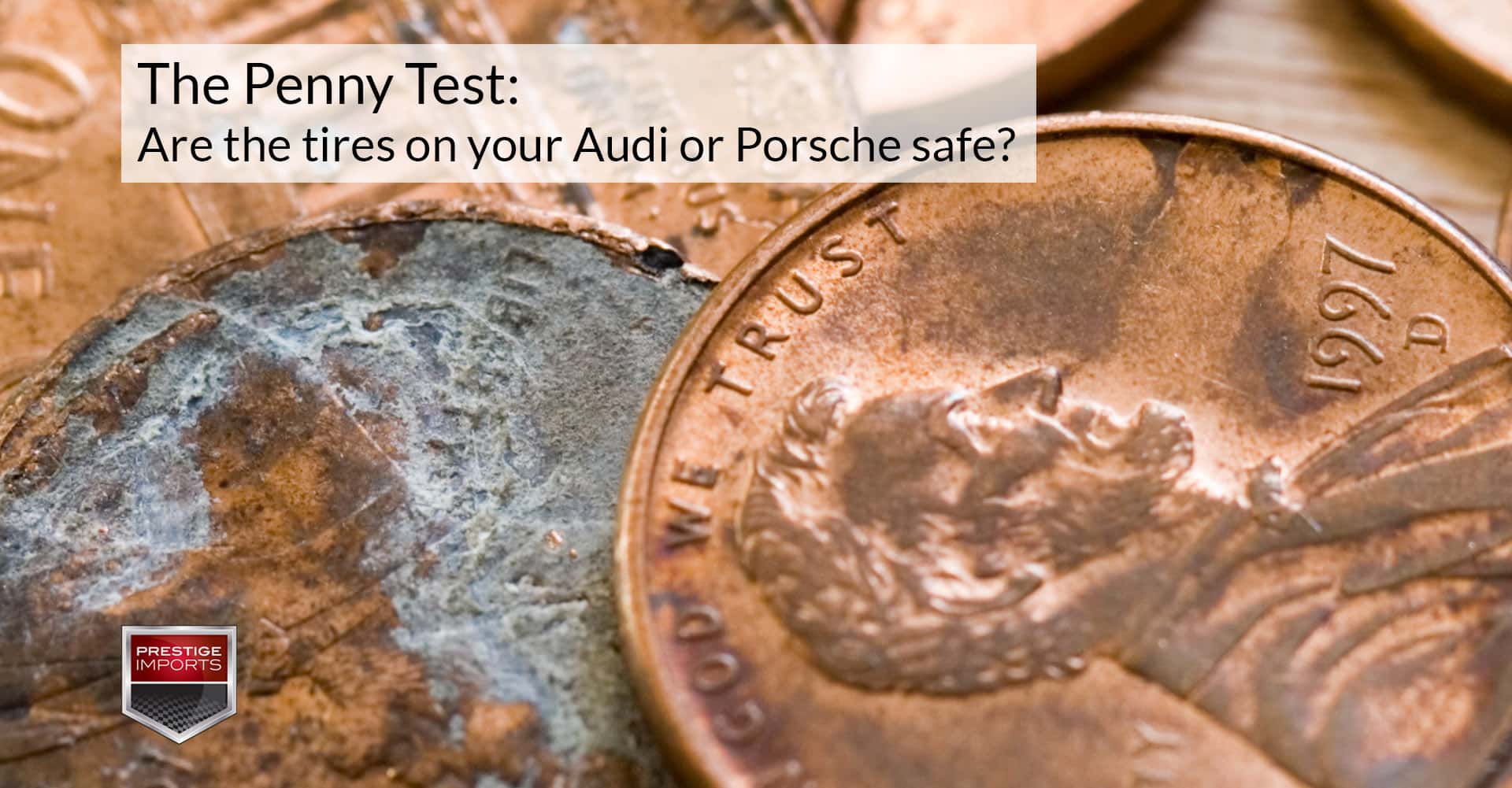 As a store clerk in New Salem, IL, a young Abraham Lincoln earned the nickname "Honest Abe" due to his penchant for square dealing and frankness. According to legend, Lincoln would go so far as to close up shop in order to return money to customers who had overpaid him, even if it totaled mere pennies. His unwavering integrity, no doubt, helped him later in life on his journey to the White House.
Although more than 150 years have passed since Lincoln first became President of the United States of America, he still delivers honest advice to those traveling on their own journeys, whether that be across town or across the country. Of course, nowadays, those truths have nothing to do with shop bills or political issues; instead, Lincoln gives car owners a straightforward test to let them know when it's time to change their tires.
The Penny Test
Otherwise known as "The Penny Test," drivers can slip a penny upside down into the tread of their tire in order to gauge its depth. If the tread covers Lincoln's head, then the tire meets legal specifications. If Lincoln's head is exposed, then the tire tread does not meet the necessary 1/16-inch standard set by law enforcement.
Watch the short, humorous video below for a demonstration on how to properly administer the test:
The Quarter Test
Recently, some safety experts have argued that a better tire tread assessment is made using "The Quarter Test." The parameters of this test are the same as that of "The Penny Test," but, obviously, it uses a twenty-five cent piece instead.
And what, besides the coin, is the difference between tests? While the distance between Lincoln's head and the edge of a penny matches the legal tire tread limit, the distance between the edge of a quarter and Washington's head is 1/8-inch. "The Quarter Test" provides a more cautious standard (and, thus, safer) for determining when it's time to purchase a new set of tires.
Regardless of which test you use, it's important to check your tires monthly and change them as needed. If you're in need of a tire change, schedule an appointment with Prestige Imports Audi or Porsche certified technicians. Call us today at (833) 825-5423. We maintain a comprehensive inventory of high quality Genuine OEM parts and accessories.
***
Did you find this article helpful? Did we miss anything? If you have questions or comments, just click the button below. We are here to help!

Questions or Comments >>
Video by Michelin Tires via YouTube. Image by Nic McPhee, courtesy of Creative Commons.