2016 Audi TT: "Reality? Check."
---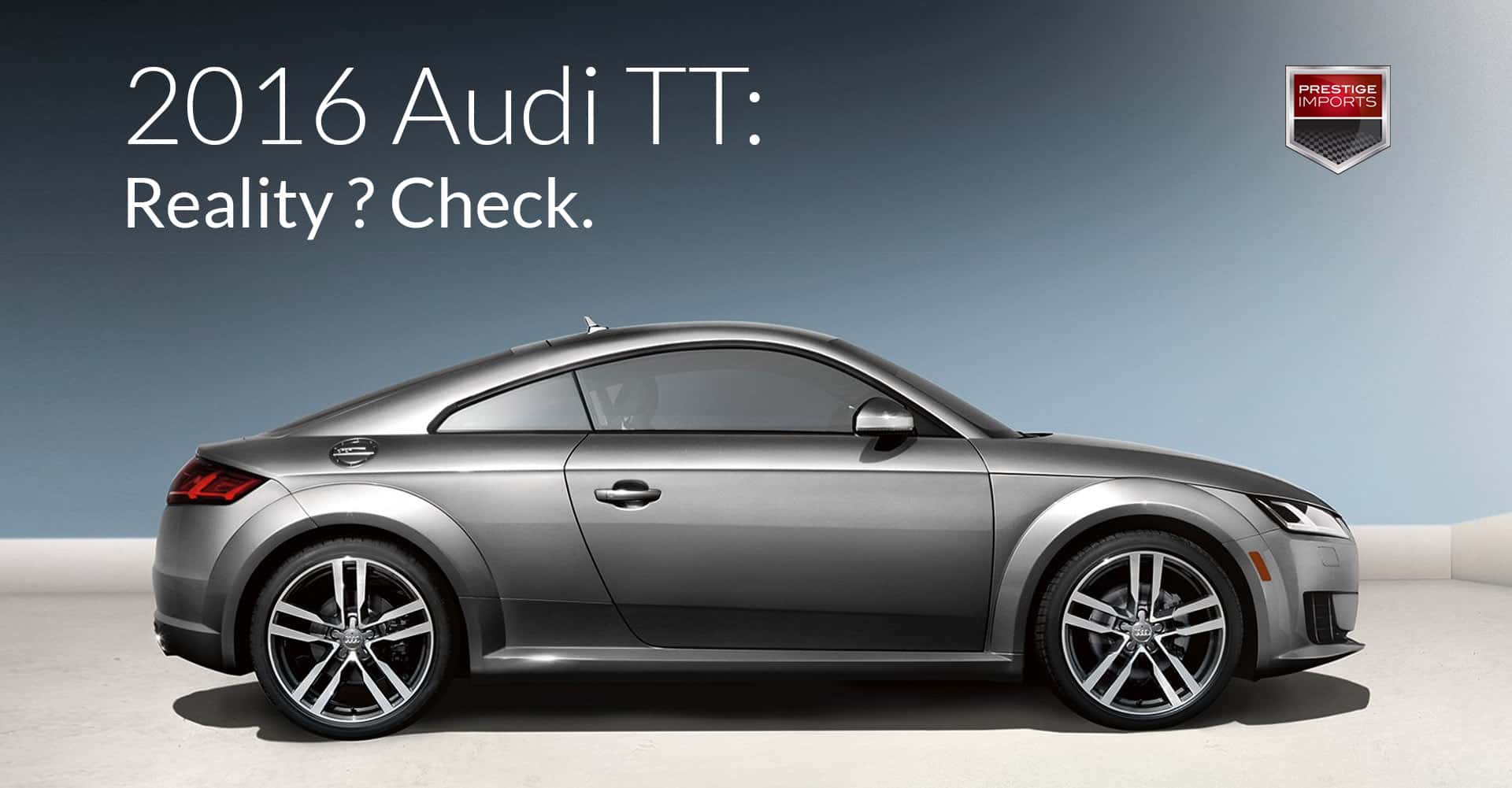 Last month, Audi released their 2016 TT coupe. In order to promote its roll out, the company produced a video spot titled "Reality? Check."
In the commercial, a young boy plays with a miniature TT on a racetrack in his bedroom. The director, then, cuts scenes of a production-line 2016 Audi TT driving through a variety of picturesque land- and cityscapes between the bedroom shots.
By juxtaposing images of an authentic TT with those of the toy TT, viewers call into question the "reality" of the images they are viewing. Here is the full-length commercial:
Of course, after watching the video, the shots of the "real" TT don't necessarily look "real." In fact, it's difficult to distinguish, in some cases, as to whether or not the scenes we're viewing occur in life-sized spaces with an actual TT. To this end, the question of which scenes are "real" and which scenes play out in the boy's model world are, at times, unanswerable.
To achieve this effect, the director, Mouse McCoy, employed a photographic technique called tilt-shift. Tilt refers to the "rotation of the lens relative to the image plane," and shift refers to the "movement of the lens parallel to the image plane." To attain the miniature, toy-like effect, a video- or photographer will shoot their subject from a high-angle and use a shallow depth of field.
Below, you can watch Mouse McCoy discuss how they captured the images of the TT in the "Reality? Check" commercial in this Behind-the-Scenes video:
If you're interested, check out some of the sites online that feature tilt-shift images. But if you'd like to test drive an Audi TT in reality, visit Prestige Imports at 9201 West Colfax Avenue in Lakewood. You can also schedule an appointment with a member of our Sales Staff at (833) 825-5423.