Epic Spring Cleaning and Vintage Ads from Audi and Porsche
---

Spring Cleaning at Prestige Imports
Earlier this week, a group of Prestige Imports' employees helped clean out one of the large storage closets at the dealership. Among the items found buried in its dark recesses were t-shirts, golf shirts, banners, and old promotional posters.
Indeed, this spring cleaning endeavor unearthed a veritable cornucopia, so to speak, of marketing campaigns from bygone eras. As people lugged a steady stream of odds and ends into the Marketing Department's office from the storage closet, this "little" gem, inexplicably, appeared: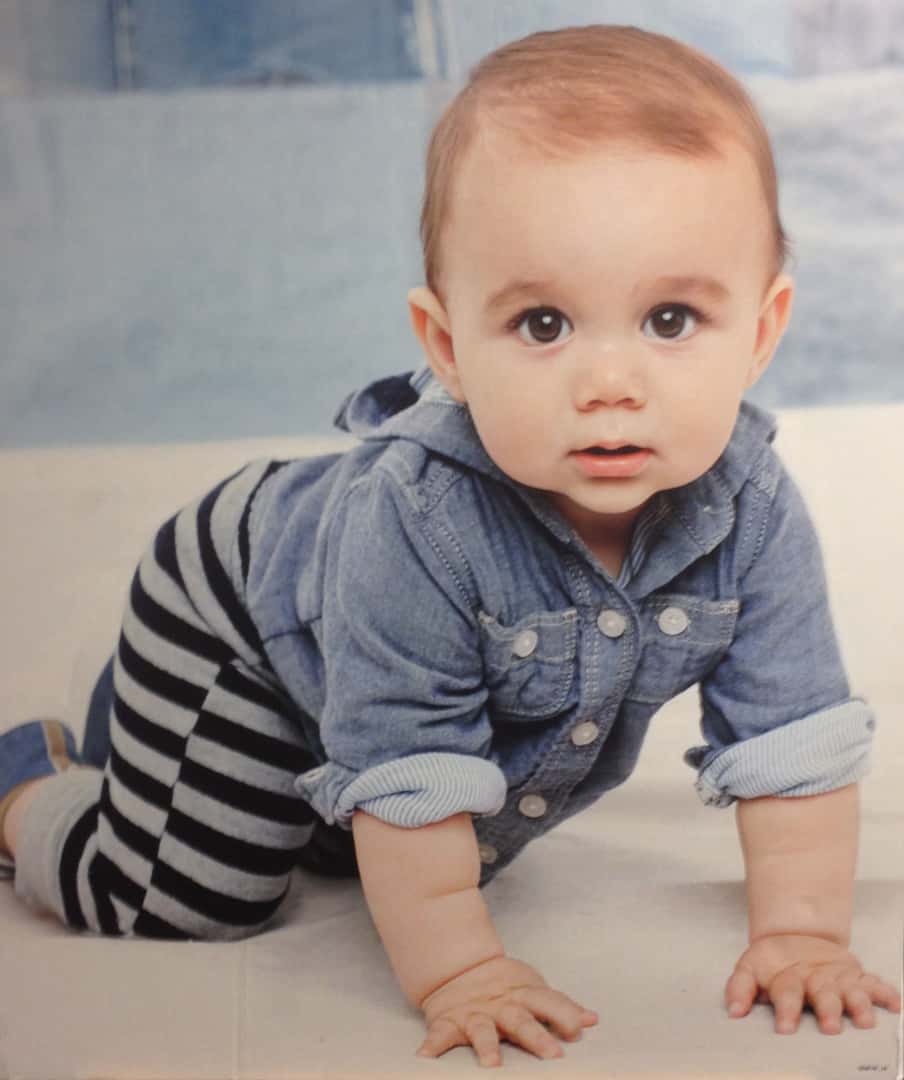 If you're anything like me, this poster-sized image raises a lot of questions: What does an infant have to do with a dealership? When you look into this young scamp's eyes, why does it feel as though he's sapping the life force from your soul? Whose child is this? How come someone stuffed this picture into storage? Did they think we'd need it for "later use"?
The picture now sits on an easel in the corner of the Marketing Department's office behind my desk. So, yes, at this point you can insert your Dirty Dancing "Nobody puts baby in a corner" quips.
Of course, as the aged Prestige Imports swag began piling up in the Market Department's office, I was inspired to revisit Audi and Porsche marketing campaigns from Ye Olden Times (a.k.a. The Days of Yore). What follows, then, are a few of my favorite print-based ads that the German automakers rolled out during the past few decades.
Vintage Audi and Porsche Advertisements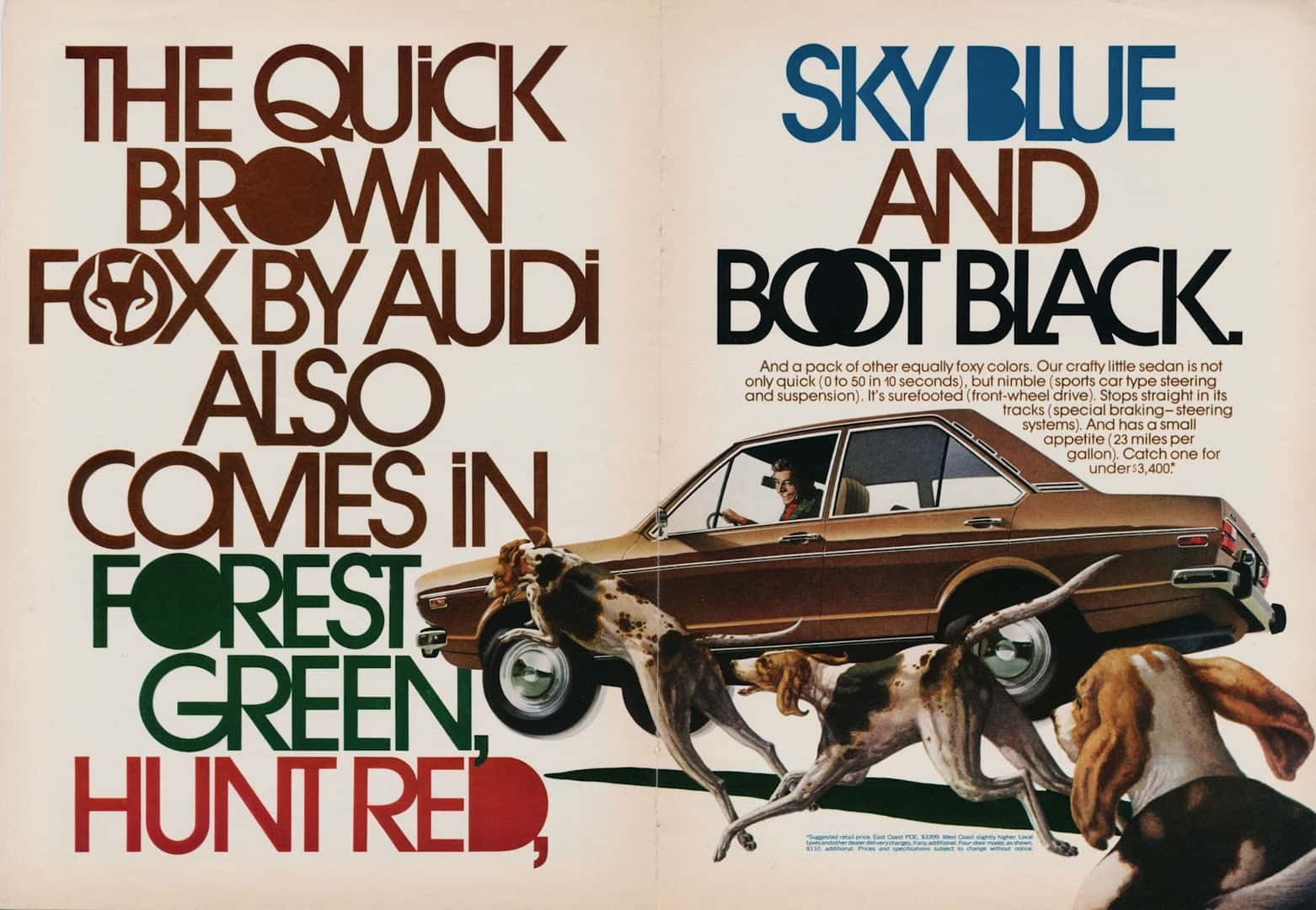 Perhaps it's the literary-nerd inside of me, but I love this Audi advertisement that plays off the phrase "The quick brown fox jumps over the lazy dog." What's so special about that sentence? Well, it's the most famous pangram in the English language. What's a pangram? It is, my friend, a phrase that contains every letter in the alphabet. For this reason, it's frequently used in typing tests and font displays. And, of course, that dude driving the Audi Fox looks incredibly joyous whilst catching some air beside some rather unlazy looking canines.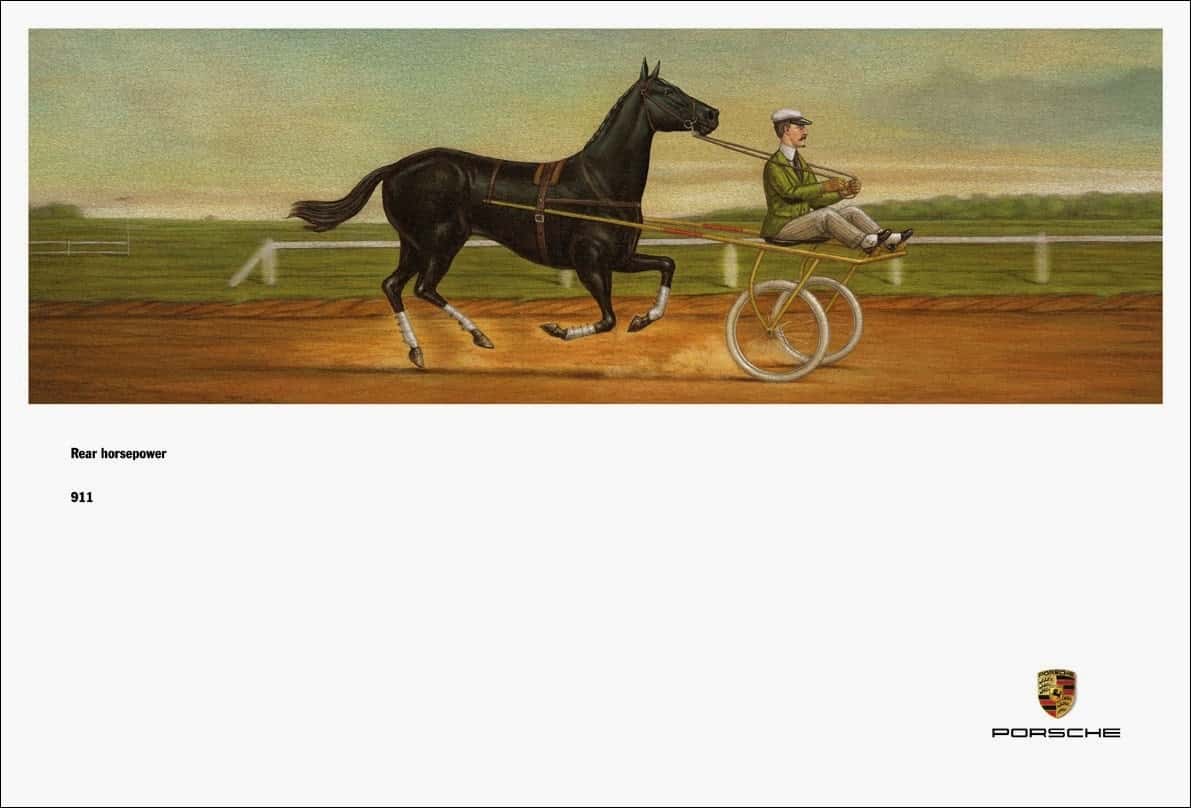 Although this Porsche advertisement looks like an old image published by the famous American print-maker Courier and Ives, it's actually an ad produced for Porsche China in 2013. While the image looks rather absurd (and, thus, funny) Porsche owners and enthusiasts realize that the "real" joke stems from the fact that 911s use rear-mounted engines. Thus, the "horse" power resides in the back of the car/carriage. Obviously, explaining punchlines always ruins a joke, so forget everything you just read and look back up at the image. Now, in your willful ignorance, lol to your heart's content.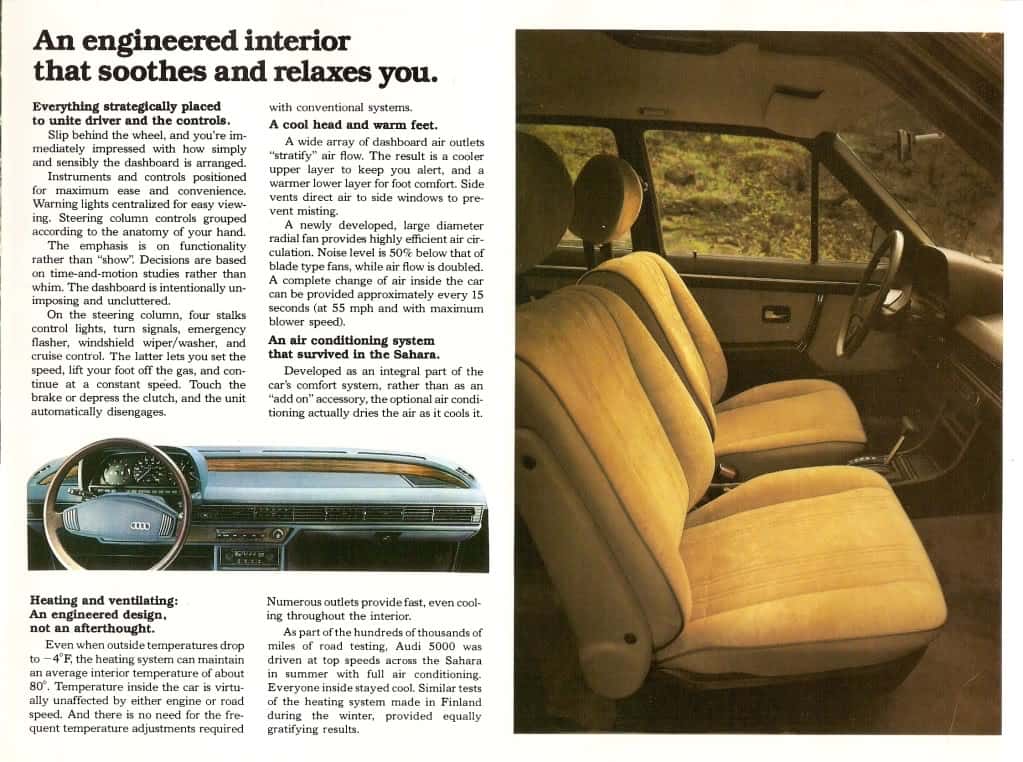 OK, so there might not be anything, at first blush, "amazing" about this Audi 5000 advertisement. What I find compelling about this little bit of antiquated commerce, though, is the volume/density of text that appears in it. As far as industry meta-critiques are concerned, marketers during the nascent days of print advertising relied on the word in equal (if not greater) proportion to the image. Obviously, times have changed; if you look at a contemporary ad in a magazine (online or print), the image dominates the marketing world. Can you imagine today's consumer reading the relatively "insane" amount of text in this ad? Although, I will say that the dash length vents (which Audi brought back for the 2017 A4) look rather slick.
Call Prestige Imports for you own "Spring Cleaning"
If you'd like a "spring cleaning," as it were, for your Porsche or Audi vehicle, call our Service Department at (833) 825-5423 to make an appointment for a full vehicle detail or your next scheduled maintenance. There's no better way to prepare for spring driving conditions than to have one of Prestige Imports' certified-technicians ensure that your luxury car is in tip-top form.