The 718 Cayman: Why You Need To Go To A Denver Porsche Dealership Today!
---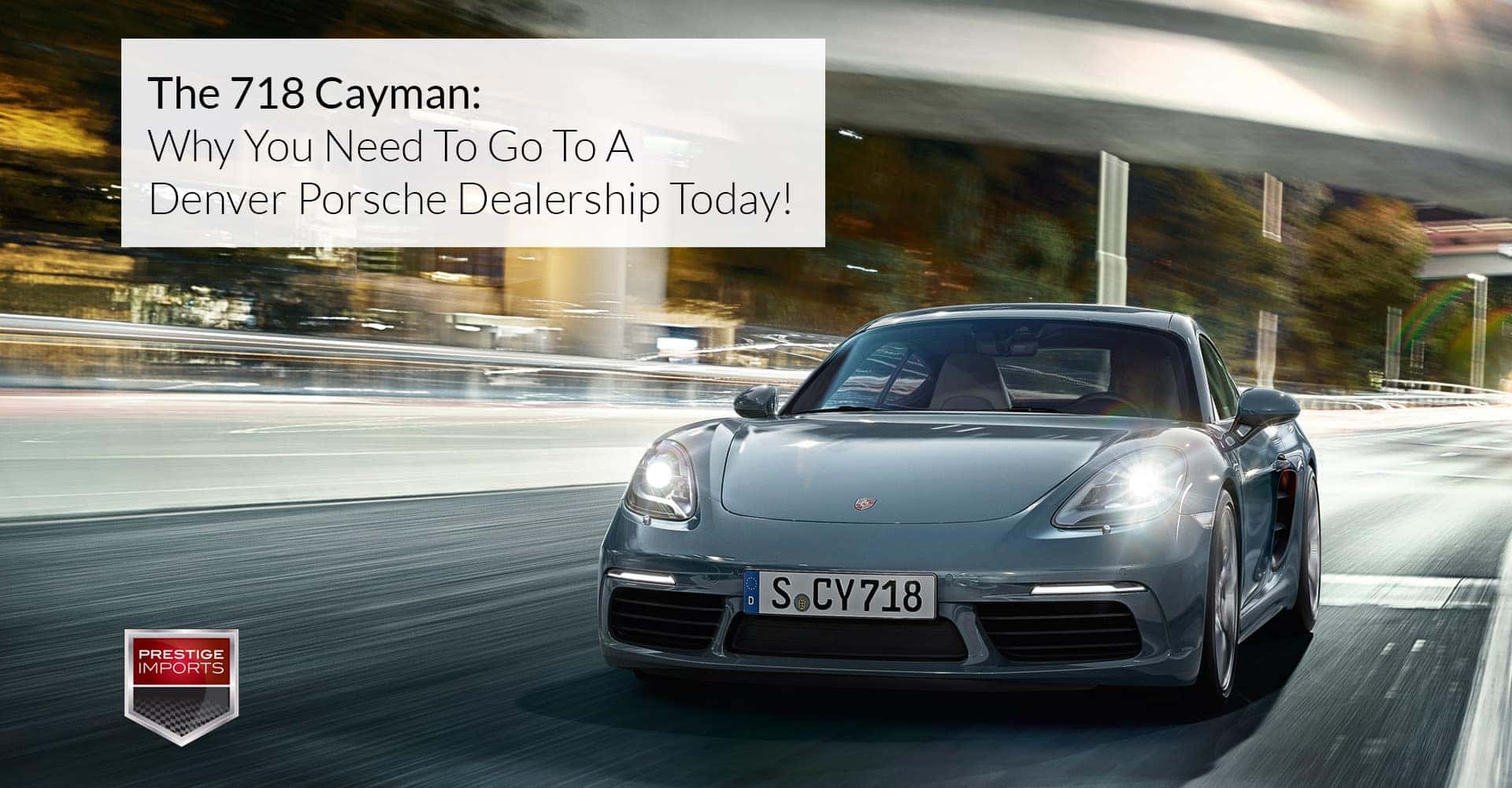 For Denver area drivers looking to take the next step on their automotive journey, there are few vehicles with more appeal than a Porsche 718 Cayman. There is hardly a better way to enjoy the 9,000 miles of highway in Colorado. Prestige Imports, your Denver Porsche dealership, can help introduce you to all the benefits of the exhilarating 718 Cayman.
No matter which neighborhoods you enjoy traveling through in Denver, a 718 can change your relationship to the road. And while the Cayman is not a new model for Porsche, the new upgrades, and design make it feel like one. Drivers will feel the benefits of design evolution in this precision machine.
Here's what makes the 718 Cayman so special: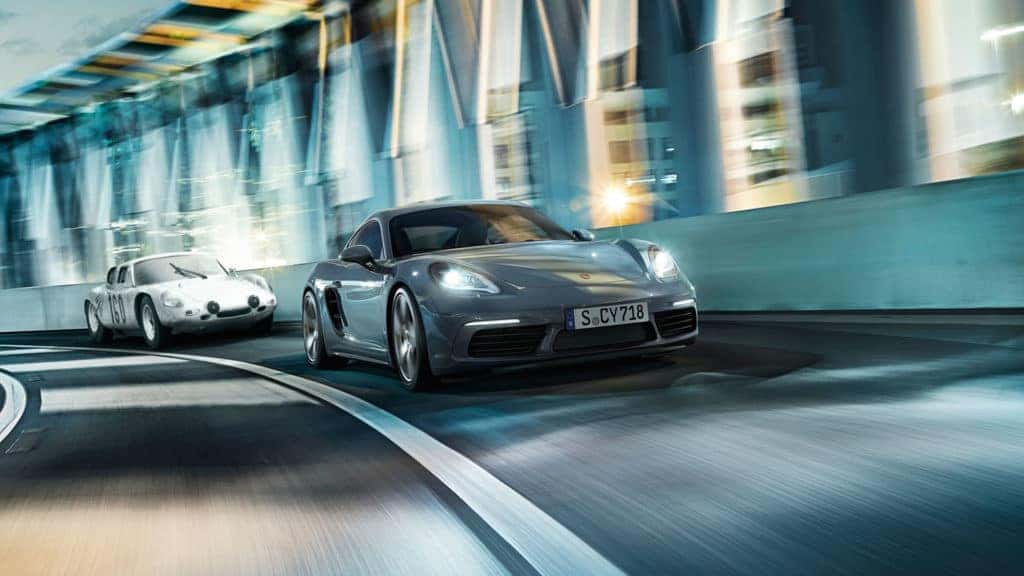 1. History of 718
The Porsche Cayman debuted in 2006. But years of upgrades and design changes make the latest iteration a much better vehicle.
That's saying a lot. The Boxster, Cayman, and 718 are all names and designations that have been associated with the best Porsche has to offer.
In fact, some car experts claim these models saved the brand. With the improvements in the 718, car owners are getting the best of both worlds:
A history of the best Porsche has to offer and the newest innovations.
New car owners can rest assured they aren't just getting one of the finest brands on the market. With the 718 Cayman, they are buying into a tradition of the very best sports cars on the road.
2. Turbo Powered Engine Upgrade
With the 718 designation came a substantial engine upgrade. Earlier models of the Cayman featured a 3.4-liter engine.
This 3.4 liter was naturally aspirated and was a flat-6.
In both the 718 Boxster and Cayman the new engine is a 2.0 liter 4-cylinder (with a 2.5-liter option in the "S" models). This is actually a flat-4 and is making history for Porsche. This is the first time Porsche has combined a flat-4 with a turbocharger. Drivers will love the performance, quickness, and speed, especially those at 5280 feet. Turbo charging allows for increased performance at high altitudes. Without a turbo engine, even the best performance vehicles can be a letdown at this altitude.
Not so with the 718. The turbo engine allows drivers to enjoy every mile of road in Colorado.
The 2.0-liter engine in the 718 Cayman also packs in the horses. The 2.0-liter engine is 300 horsepower.  This combination of High horsepower plus a turbo engine means the 718 Cayman gives some of the best performance on the road.
3. Quicker and Faster
One of the best ways to enjoy the splendor of the scenery in and around Denver is on the open road. The 718 Cayman is such a gorgeous design that other drivers may be watching you instead of the mountains!
That's if they can get a clear look at you. For drivers who love to go fast, and get there quick, the 718 Cayman is the car of choice.
How does zero to 60 in 4.4 seconds sound? Better yet, how does it feel?
With that level of acceleration and speed, there is only one drawback to a 718 Cayman: You may have to keep an eye on the speedometer!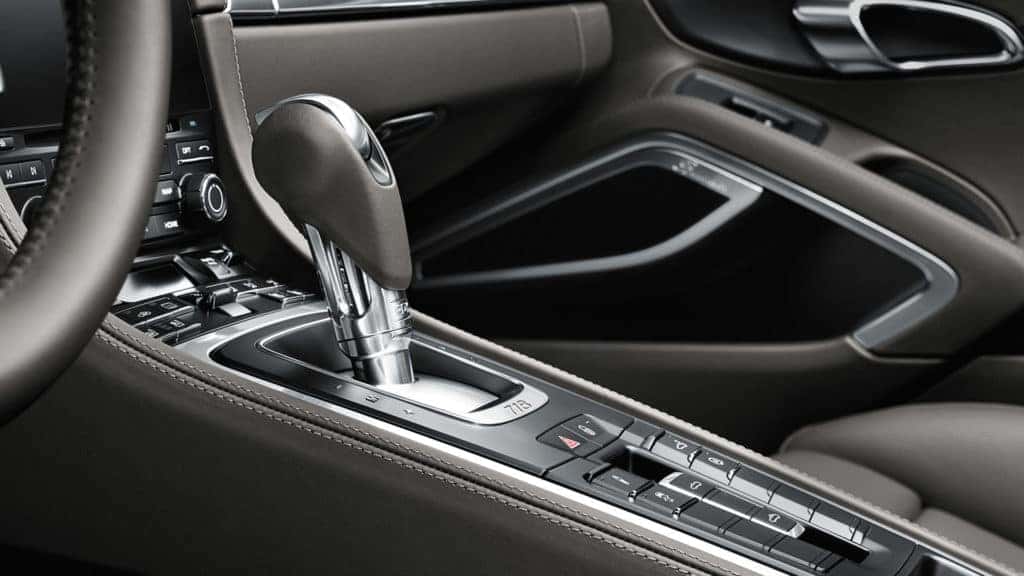 4. Smooth Operator
Anyone who loves to go fast knows that it can come at the expense of comfort. Some of the most legendary performance vehicles shake and quake while reaching top speeds.
They can feel more like a tiny prop plane in a thunderstorm than a luxury automobile on the open road. With the 718 Cayman drivers don't have to choose between speed and luxury.
At Prestige Imports we can give you a glimpse into this engineering feat during a test drive. But one of the features of the 718 Cayman is that it is both fast and smooth. The Cayman has sport suspension and an active dampening system. The engine will propel the Cayman fast without the traditional drawbacks of a performance vehicle.
5. New Style
Ready for an impossible conversation? Ask a car enthusiast which is more beautiful– the 911 or the 718.
While it may fly in the face of convention, some car enthusiasts may prefer the design of the 718 Cayman to it's big brother. The curves and lines make this car unmistakably a Porsche.
Plus, it's undeniably a head turner. Bi-Xenon main headlights and a centrally positioned twin tailpipe are among the gorgeous features of this vehicle.
The 718 Cayman is also available in a wide range of colors. These come in a traditional palette as well as metallic options.
You can even try your hand at a custom color with the 718 Cayman. No matter the shade and hue, this car is a beauty.
6. Better Price from Prestige Imports, Your Denver Porsche Dealership
In the past, the Boxster cost less than the Cayman. Inexplicably, with mid-sized Porsche models, new owners would need shell out more when buying a Cayman.
Now, new car owners can experience all the incredible design benefits of the Cayman, but they will experience those benefits with a lighter price tag. Drivers can now expect to pay less for a Cayman than for a comparably equipped Boxster.
This level of performance and luxury has seldom been so appealing. The value a Cayman offers is undoubtedly one of the best deals among performance automobiles.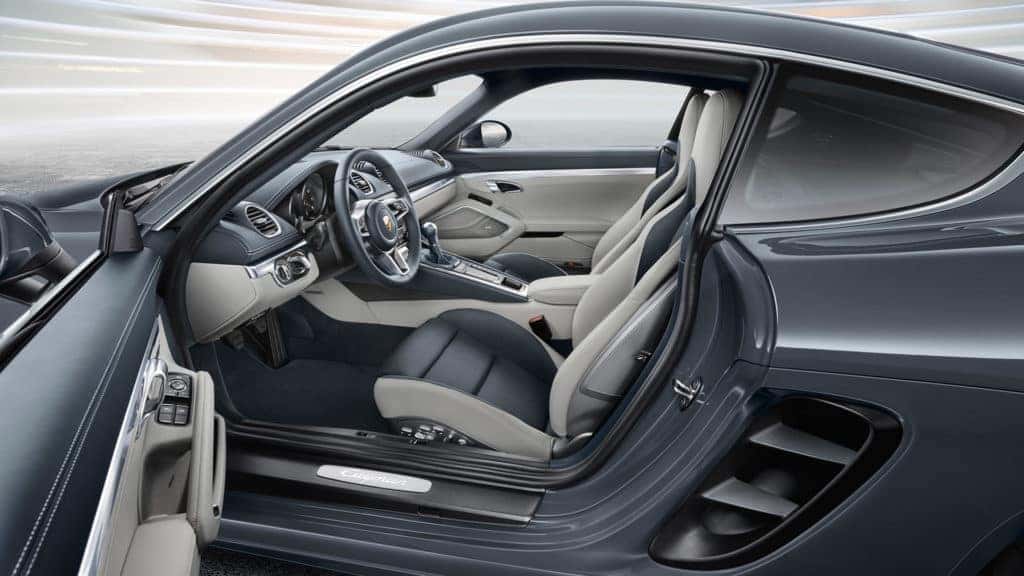 7. Great Interior
It's one thing to own a car that turns heads on the highway or in your neighborhood. It's something else altogether to own a car that is luxurious inside and out.
Many performance vehicles sacrifice interior luxury. They look great on the outside but spare on the inside.
In fact, performance auto owners may be disappointed to find out what they can't get with their new car. But a 718 Cayman offers a luxurious yet featured packed interior.
There are a variety of interior color schemes to choose from. And the Porsche Communication Management System(PCM) and Sound System Plus come standard.
Cayman drivers also get a leather shift knob, drivers' side vanity mirror, and Homelink technology.
Any test drive of the 718 Cayman is sure to reveal that Porsche has designed the interior of this vehicle to be a standout as well.
8. Redefining Standard
Not only does the Cayman offer luxury and performance, it does so in standard models.
What could be worse than looking to upgrade to the car of your dreams only to find that nothing is included in the standard package?
Good news from Prestige Imports, your Denver Porsche dealership: Luxury and performance come standard in the 718 Cayman.
What that means for new car owners is DVD-Audio, Electronic Stability Control, Exterior Parking Camera Rear, Four wheel independent suspension, and Front anti-roll bar– all standard. And that's just to name a few.
Drivers can expect:
Sport Seats,
2.0-liter four-cylinder turbocharged boxer engine producing 300 hp
18-inch Cayman wheels
Four-piston aluminum monobloc fixed brake calipers in red, front and rear
Bi-Xenon main headlights
Centrally positioned single-tube tailpipe
Porsche Communication Management (PCM) including mobile phone preparation and Sound Package Plus
Illuminated entry
While there may be additional upgrades and options you want Prestige Imports to help with, the 718 Cayman is already loaded with the best.
9. Safety First
Porsche has long been a leader in safety. Your Denver Porsche dealership is dedicated to safety and the 718 Cayman is no exception.
Airbags have dramatically reduced fatalities on the highways. By installing airbags at precise points Porsche engineers have ensured that drivers and passengers are protected from every angle. The 718 Cayman comes equipped with advanced airbag technology including two stage driver and front passenger airbags. Additionally, the 718 comes equipped with the Porsche Side Impact Protection System which features two airbags on each side, a thorax airbag in each seat, and an upwards-inflating head airbag in each door.
With the 718 Cayman, you'll be able to safely navigate Colorado's roads in a car that is dedicated to safety as well as speed and luxury.
The Best Denver Porsche Dealership
What's even better than the Porsche 718 Cayman? The fact that you have expert support when choosing the right one for you.
Prestige Imports is the best Denver Porsche dealership for enthusiasts as well as drivers who are new to the brand. We are active sponsors of the Porsche Club of America – Rocky Mountain Region and have been selling and servicing Porsche vehicles for well over 30 years.
Our finance department can help buyers get the car they love. Plus, with an extensive parts inventory and knowledgeable service staff, we support our drivers every step of the way.
Don't wait to get the car you have always dreamed of.
Come search the new inventory of Prestige Imports now.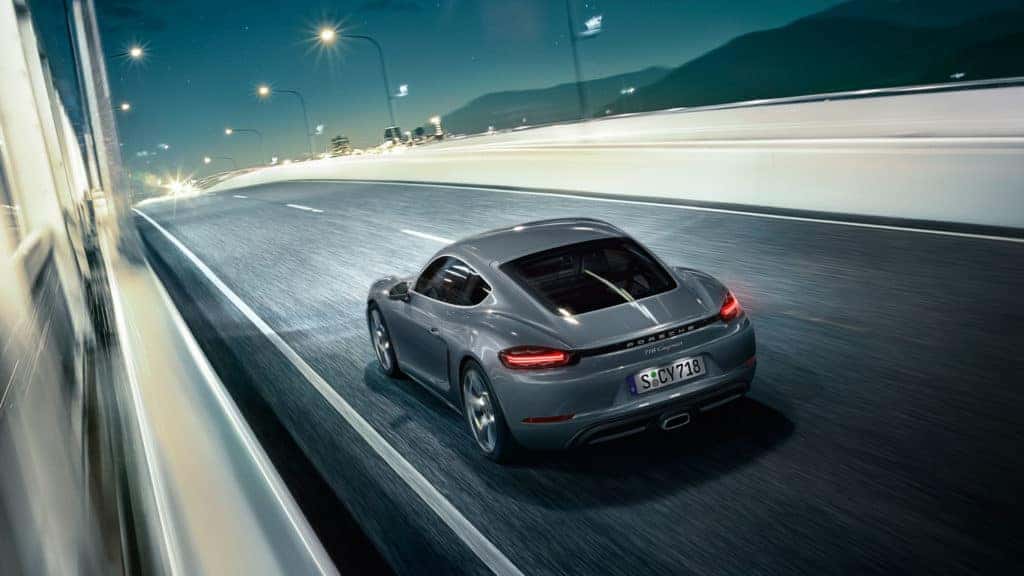 ***
Did you find this article helpful? Did we miss anything? If you have questions or comments, just click the button below. We are here to help!

Questions or Comments >>