Virtual Cockpit: A Closer Look at Audi Technology
---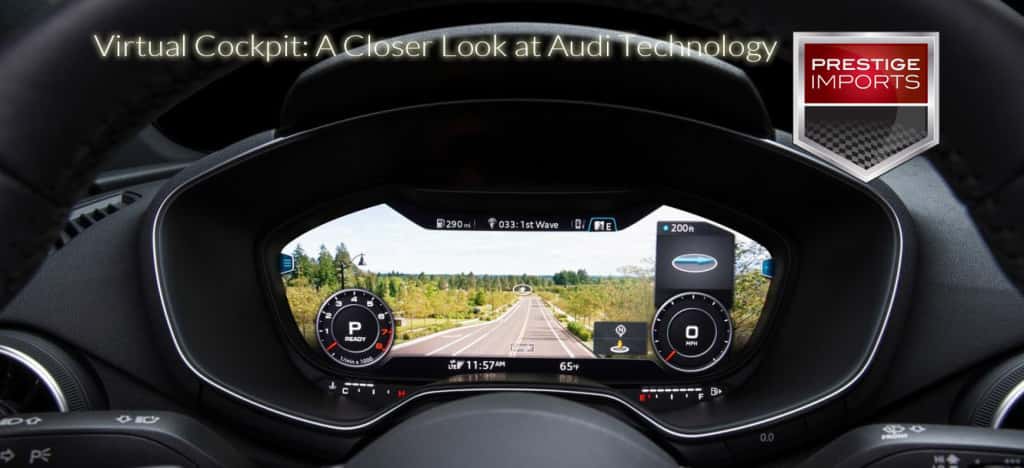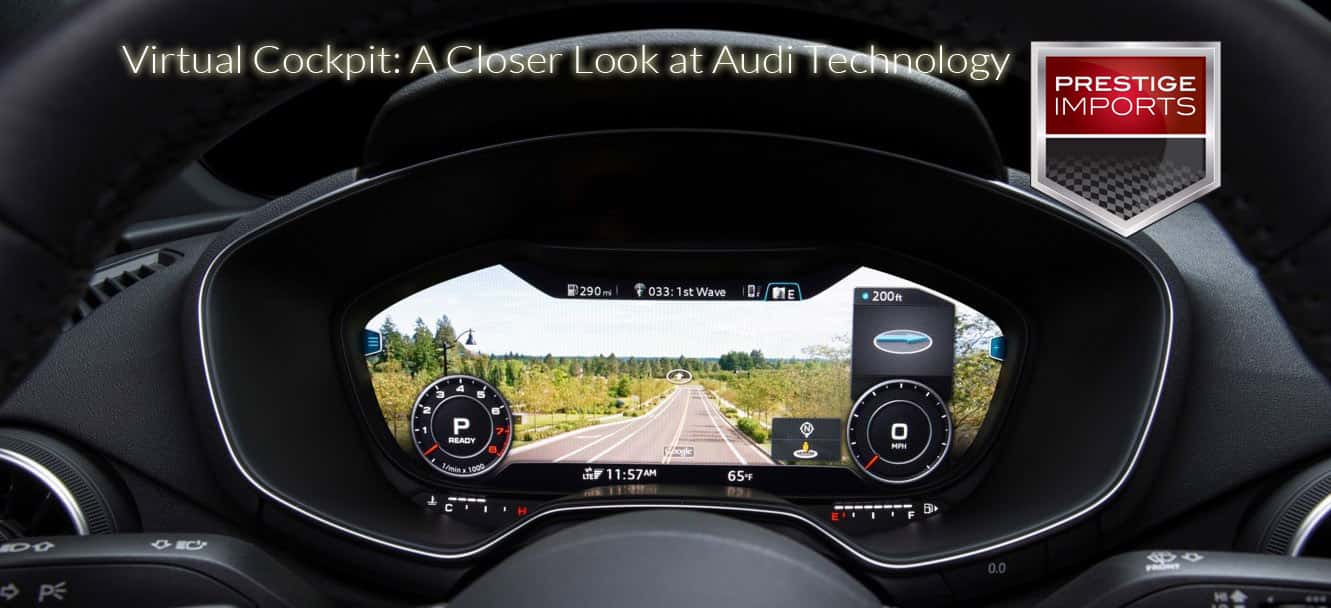 "Welcome to The Age of Information Abundance," announces a female voice at the beginning of the new promotional video "Audi TT Virtual Cockpit."
While the welcome we're offered is rather belated (hell, we've been living in The Age of Information Abundance for quite some time now), the fact that information and its dissemination have achieved ubiquity within our lives is certainly true. Whether we're video-conferencing on our smartphones, connecting with friends through social media, or receiving minute-to-minute weather and sports updates, digital devices and the data that they present to us encompass every facet of our daily existence.
It should come as no surprise, then, that automakers have followed this trend toward a fully, digitized and info-centric world:
As Ricky Hudi, Executive Vice President of Electronic Development at Audi AD, mentions in the promotional video "Telematics—Audi Electronic Innovation":
Today, 90% of all innovations in the car are related directly or indirectly to electronics. Connected services and infotainment features, pilot-driving and mobility are rapidly converging to link cars to drivers and the pace of their lives in unprecedented ways.
Perhaps, then, the predictions of our future by electronics' pioneers are not as totally insane as they appear to be at first blush.
But Audi, obviously, wants to do more than merely acknowledge our new, technological reality. In fact, Audi wants to do more than just "link cars to drivers." To wit, the car manufacturer also believes that:
information should be empowering, not overwhelming. It should be what you want, where you want it, and when you want it. And it should help improve the way you interact with your Audi and the road.
Of course, the ever present torrent of information and data that we're exposed to begs the question: how does a company assist in managing what could be a "overwhelming" abundance of information?
One answer to this question, at least to Audi's mind, is (as you probably already guess) their Virtual Cockpit. Here is the full, promotional video:
The new Virtual Cockpit initially will be released in the 2016 Audi TT and the 2017 Q7. Offering multiple display views and a more intuitive interface, Audi believes that the Virtual Cockpit will help drivers keep pace with The Age of Information Abundance.
If you're interested in a less biased opinion of the Virtual Cockpit (and the 2016 TT), check out the following CNET review:
Yeah, Brian Cooley really seems to be impressed with this "light, bright, and tight" vehicle.
Audi's marketing material mentions that the new Virtual Cockpit will run on a quadcore Tegra 30 chip from the Tegra 3 series from Nvidia. If you're anything like me, then you have absolutely no idea what that means upon your first reading. After perusing a few articles that describe the processor, though, it's evident that Nvidia created some excellent hardware to power the inner workings of the Virtual Cockpit.
If you live in Denver or along the Front Range and would like to learn more about the forthcoming 2016 Audi TT, call Prestige Imports at (833) 825-5423. You can also stop by the dealershipto test drive any current Audi or Porsche models; we're located at 9201 West Colfax Avenue.