Porsche Turbocharged Engine: A Closer Look at the Technology
---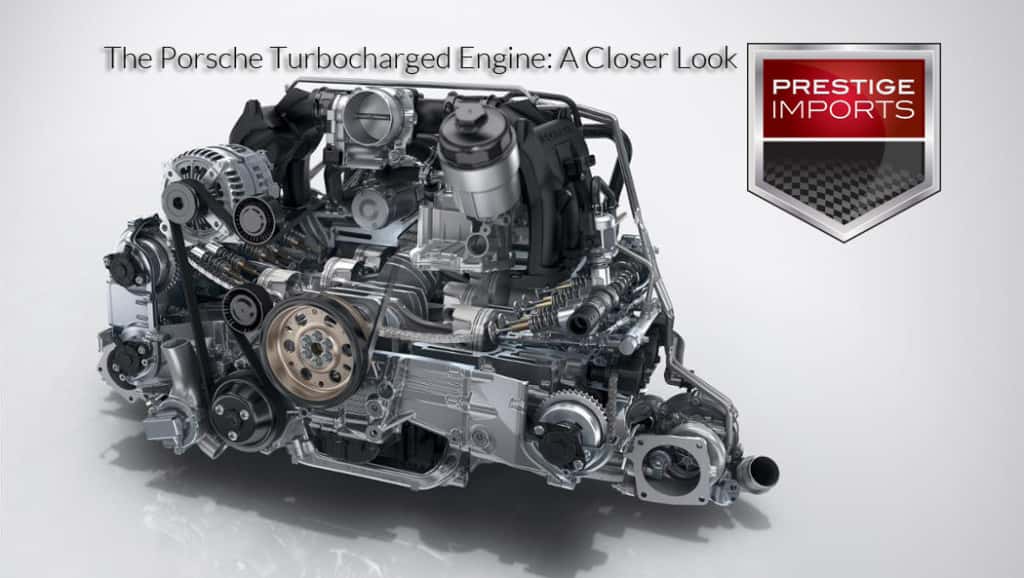 Yesterday, the Porsche newsroom released an overview of their turbocharged engine (originally published in the Porsche customer magazine Christophorus, No. 373), touting its technical specifications and subsequent performance merits.
The article is rather tech-heavy and, to be honest, a bit too esoteric to understand at first blush if you're not a gearhead. What a reader of any competency level can glean, though, is that the Porsche turbocharged engine is a powerful and efficient piece of automotive craftsmanship.
Of course, after reading the article, one might be curious about how a turbocharged engine works and what makes it different from its naturally aspirated predecessors. After doing a little bit of searching, I found a pretty straightforward, visual explanation of a turbocharged engine's inner workings:
What's most fascinating to me about the turbocharged engine is the fact that it leverages its own exhaust (i.e. its own waste) to create more power, thus maximizing its potential output.
While they produce more horsepower and torque than a naturally-aspirated engine, turbocharged engines are not without their flaws. One of the biggest issues engineers and drivers confront with this type of machinery is turbo lag. In layman's terms, turbo lag is the time that elapses between depressing the gas pedal and the engine's response. For a more detailed explanation of turbo lag, watch the below video:
With the newest iteration of Porsche's turbocharged engine, designers attempted to create a system that produces higher torque at lower engines speeds in an effort to minimize turbo lag. In order to achieve this effect, engineers constructed "two smaller turbochargers" that correspond to each cylinder block, "instead of a single, larger unit." Since "smaller turbochargers have lower inertia," they "reach their operating engine speed more quickly."
In addition to dual turbo units, designers included an "electro-pneumatic wastegate valve" that regulates the exhaust flow in a more highly responsive manner. At this point, one might rightly ask: what exactly is an "electro-pneumatic wastegate valve"? Well, "pneumatic" systems refer to assemblages powered by compressed air. "Electro," obviously, refers to something that is powered by electricity. As previously mentioned, the exhaust gas that powers a turbocharged engine's turbine is, in actuality, a waste product of the engine itself. So to decode: an "electro-pneumatic wastegate valve" is a small, electronic device that regulates the flow of exhaust from the engine into the turbocharger in order to maximize its efficiency.
If you'd like to test drive a turbocharged Porsche or Audi vehicle, visit Prestige Imports at 9201 West Colfax Avenue. You can also call our Sales Department at (833) 825-5423 to schedule an appointment.
If you'd like to find out more about the difference between turbocharged and supercharged engines, check out our blog post from earlier this year.