The Porsche Sound
---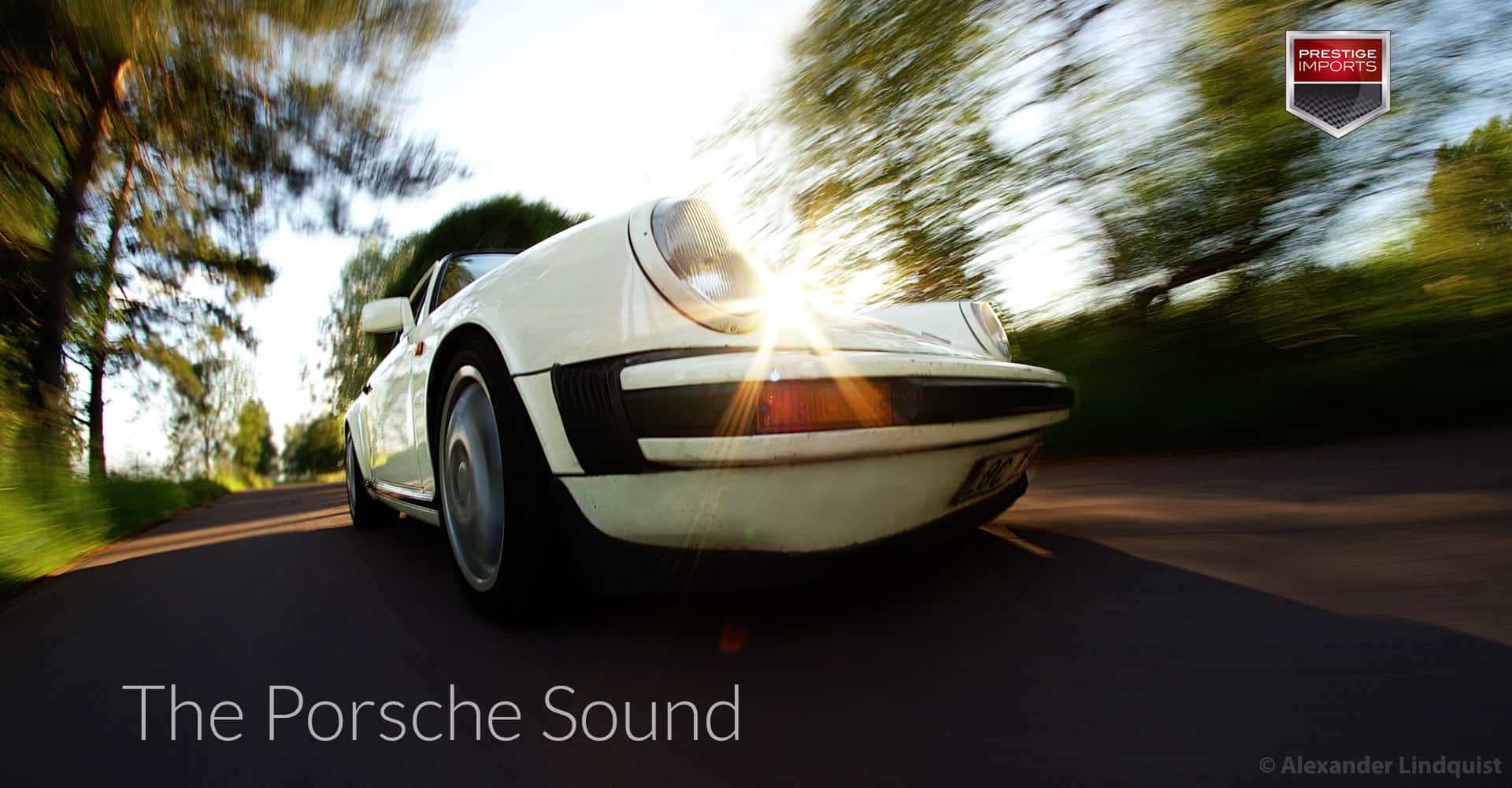 The Porsche Sound
One of the signature features of Porsche's 911 model is the sound its engine produces (particularly, the older air-cooled engines). It is a unique, muscular noise that elicits a visceral response from the driver or passenger.
In the below eGarage video, Porsche enthusiast Magnus Walker tools around Los Angeles for a night drive. The video's edit highlights the classic, Porsche sound:
The director's choice to not use a voice over or a soundtrack offers the audience uninterrupted enjoyment of the 1971 Porsche 911T's engine. Coupled with the gorgeous, hi-def shots of the car set against panoramic skylines, the video is aesthetically decadent and worth five minutes of your time. And, as a Tarkovsky devotee, the tunnel scene between the 3:35 and 3:58 marks gives me goosebumps.
If you would like test drive a vehicle and hear the Porsche sound, visit Prestige Imports at 9201 West Colfax Avenue in Lakewood. You can also call (833) 825-5423 to schedule an appointment with one of our Porsche Brand Ambassadors. If you are interested in hearing our race car ripping around the track at High Plains Raceway, don't miss Prestige Imports Day at the Track, one of our four annual customer appreciation events.
Photo Courtesy Alexander Lindquist / flickr