Season of Audi Sales Event: the "Mystery" of Super Troopers
---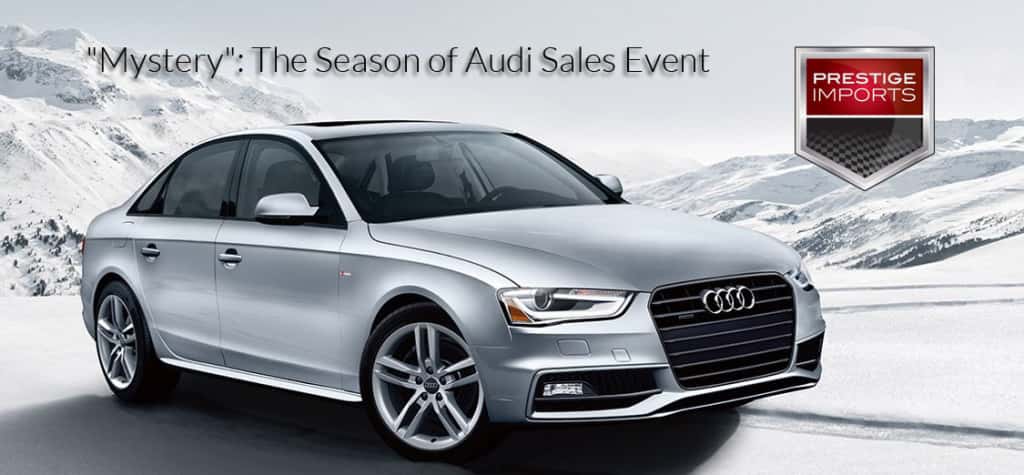 The Season of Audi Sales Event
The Season of Audi Sales Event is now underway. You can check out all the details and sales specials online at Prestige Imports or Audi's web pages. But if you're a qualified customer, you could receive up to a $2,500 bonus toward the lease of select A4 models. If you're looking to drive a new 2016 vehicle, there's no better time to look into leasing a car.
To promote the event, Audi recently released the following television spot, titled "Mystery":

Why is this video important, you may ask? Well, pause the video at the 0:11 mark and you'll know why. Yes, that unmistakable mug is film, television, and
commercial
actor
Charlie Finn
. Nowadays, he'll not only sell you a "liter cola," but he may also buy you those 18" alloy wheels you've been scoping out.
Of course, if you're not sure what I'm referencing with the phrase "liter cola," watch the below clip from the cult-classic Super Troopers. In this pivotal scene, Farva (Kevin Heffernan) freaks out on Finn, who plays the Dimpus Burger Guy. WARNING: this clip contains NSFW language.

The above clip contains solid performances by Finn, Heffernan, and Jay Chandrasekhar; and, as a Cleveland-native, I love the random potshot they take at the Cavaliers.
While you're waiting for next year's release of Broken Lizards' Super Troopers 2, stop into Prestige Imports to test drive an Audi during the seasonal sales event. We are located at 9201 West Colfax between Wadsworth and Kipling. You can schedule an appointment with someone from our Sales Department by calling (833) 825-5423. Unfortunately, none of the Audis in stock come equipped with wings that let you fly away. But, fortunately for you, none of our vehicles cost $10 million–and you won't find any spit in our vehicles either!