Keanu Reeves and Porsche: A Prestige Profile
---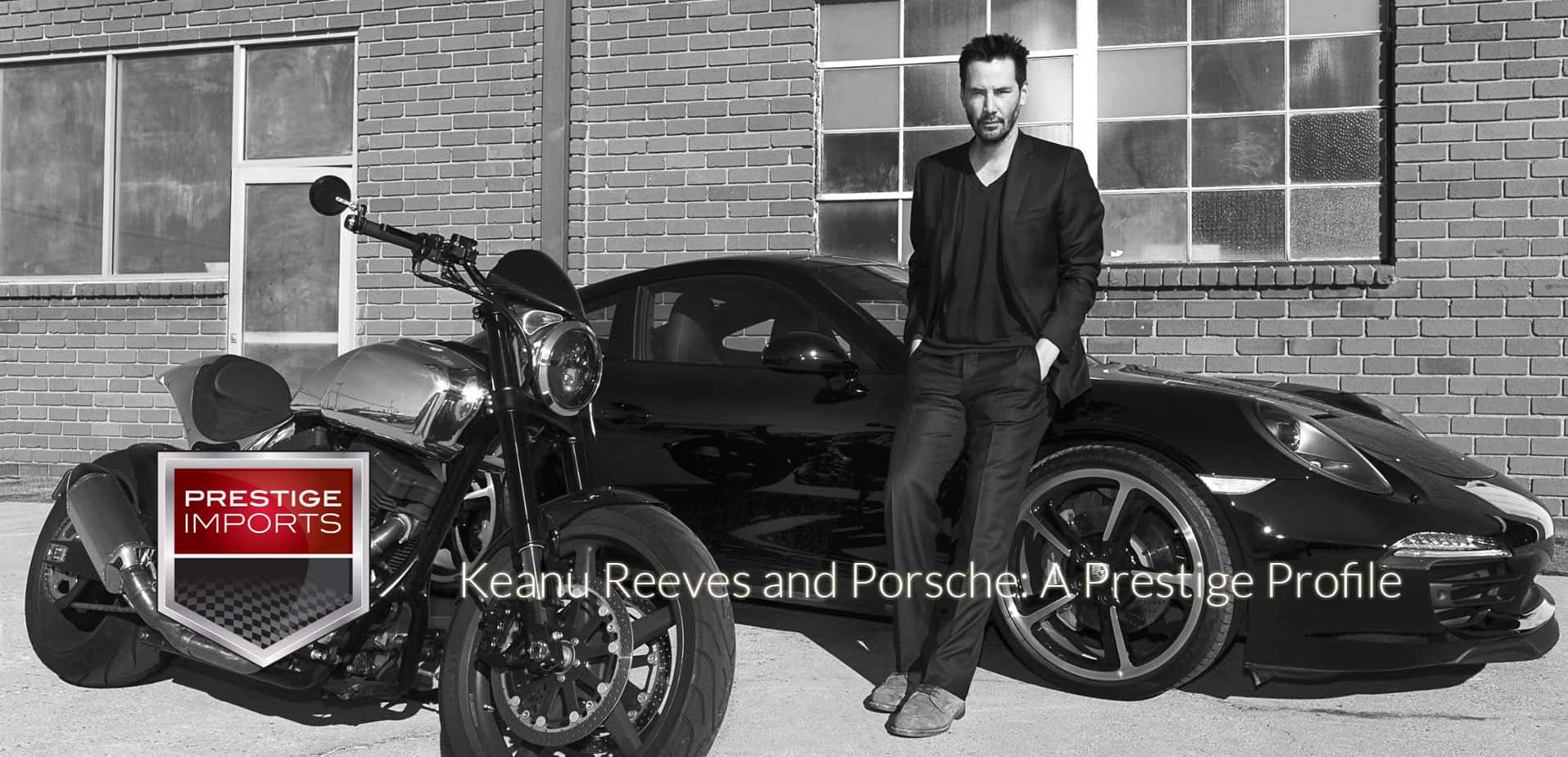 Keanu Reeves and Porsche: A Prestige Profile
I have a shameful confession to make: on Monday night, I stayed up super-late to watch Constantine on Netflix. In bed. On an iPhone. And when I say Constantine, yes, I mean Keanu Reeves' 2005 box-office dud that, subsequently, received a 46% on the Rotten Tomatoes' TomatoMeter. Here's a little taste of the "goodness":
I guess Keanu didn't get his fill of the Hades stuff in
The Devil's Advocate
and needed to cash-in, as it were, on Round 2 of the Underworld.
Normally, I would consider myself a fan of Reeves. Point Break, Bill & Ted's Excellent Adventure, and, less ironically, My Own Private Idaho, A Scanner Darkly, and The Matrix are all amazing movies. Hell, I'm even a huge fan of the Sad Keanu memes that floated around the Internet a few years ago. After looking at a few of those pics, it's impossible to not want to hug him and offer a few words of encouragement.
But Constantine? I'll be frank: it's comparable to Johnny Mnemonic and 47 Ronin. And, just to be clear, those are not favorable comparisons.
What a coincidence, then, to discover the next morning that the Porsche Newsroom had re-posted an article from Christophorus (374), featuring an interview with Reeves and addresses his love of the Porsche brand.
You can read the article in its entirety at the Porsche site, but the skinny is that Reeves owned a black 911 Carrera 4S (993), which he affectionately named "The Sled." The pick below, as you can see, shows Reeves "getting his Christmas on" during 2007 while in his 911: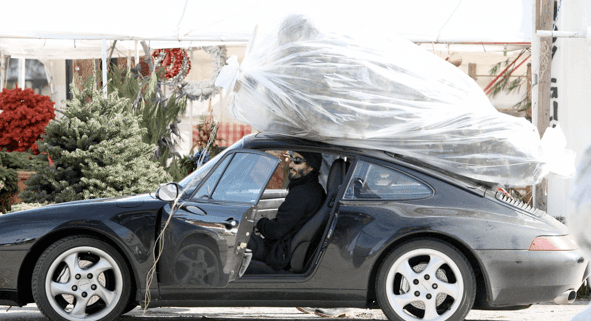 From the articles I read that accompanied the above photograph, there was a slew of haters who were appalled that Reeves would tie a coniferous tree to the roof of his car. But whatever—haters always gonna hate when it comes to sweet wheels.
The 993 that Reeves drove encompassed the model years 1995-1998 in the United States. It was a naturally-aspirated, rear wheel drive gem that sported a 3.6-liter M64 engine.
Unfortunately, someone eventually stole the car from Reeves' home while he was away shooting a movie. The actor speculates that the theft was prompted by the fact that the car "was one of the last of the air-cooled engines" and, thus, made it a "target" for ne'er-do-well collectors.
After a "period of mourning," Reeves re-upped on the Porsche 911, this time buying a custom model that came fitted with black anodized interior trim panels and a 12-o'clock center marker on the steering wheel. Below is another pic of Keanu and his new ride (the other picture is in the banner at the beginning of this post):


Since the article mentions that he first drove his new 911 to the shooting of John Wick, that probably means he received the 911 in 2013, making it a 2014 model. And, as you can tell from the images, its a gorgeous vehicle.
If you'd like to "Be Like Keanu" and cruise around Denver in a slick-looking Porsche 911, stop by Prestige Imports at 9201 West Colfax Avenue. We're located between Wadsworth and Kipling. Alternatively, you can call (833) 825-5423 to schedule an appointment with someone in our Sales Department. Or you can just post your favorite Keanu Reeves moment in the comment section below.
Keanu Reeves and Porsche Keanu Reeves and Porsche Keanu Reeves and Porsche