Decisions, Decisions – Should Denver Drivers Choose the Audi A6 or BMW 5 Series?
---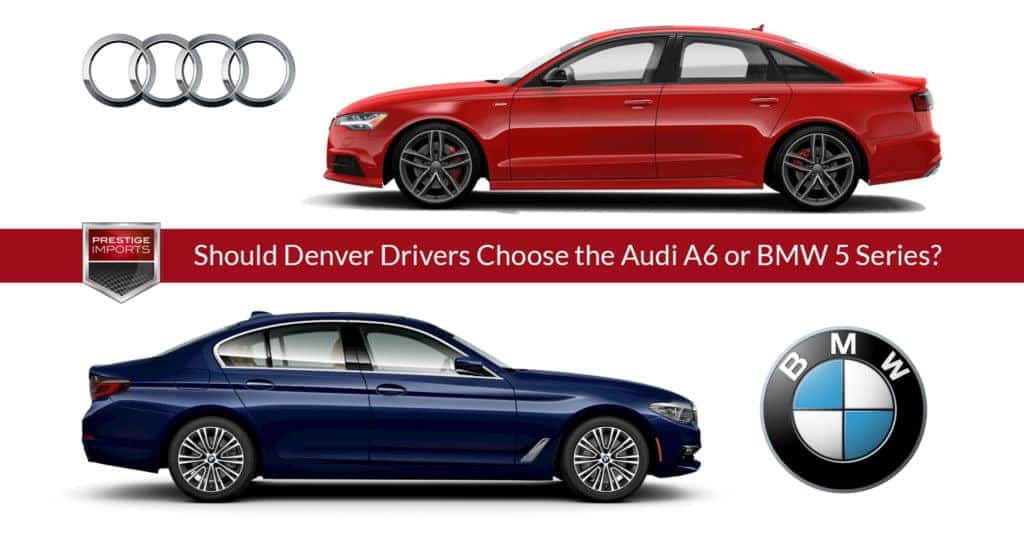 Let's set the mood: You're emerging as a professional in life, coming into a good income thanks to your career, and you're ready to start wearing your success for others to see and appreciate.
Your favorite shopping spots have probably changed from Ross and T.J.Maxx to Macy's and Nordstrom (or, at least, Nordstrom Rack). You're doing more activities in your free time because you can afford them.
Yet, you're still driving that same Mazda or Subaru that you rocked during your college years. You've repaired it, time and again, to make sure it would stick around for the long haul. The only problem with it is that you're tired of the outdated looks and tech.
The choice has come down to two very classy executive sedans. Is it time to pick the Audi A6 or BMW 5 Series? This is no easy choice, so feel free to take our advice!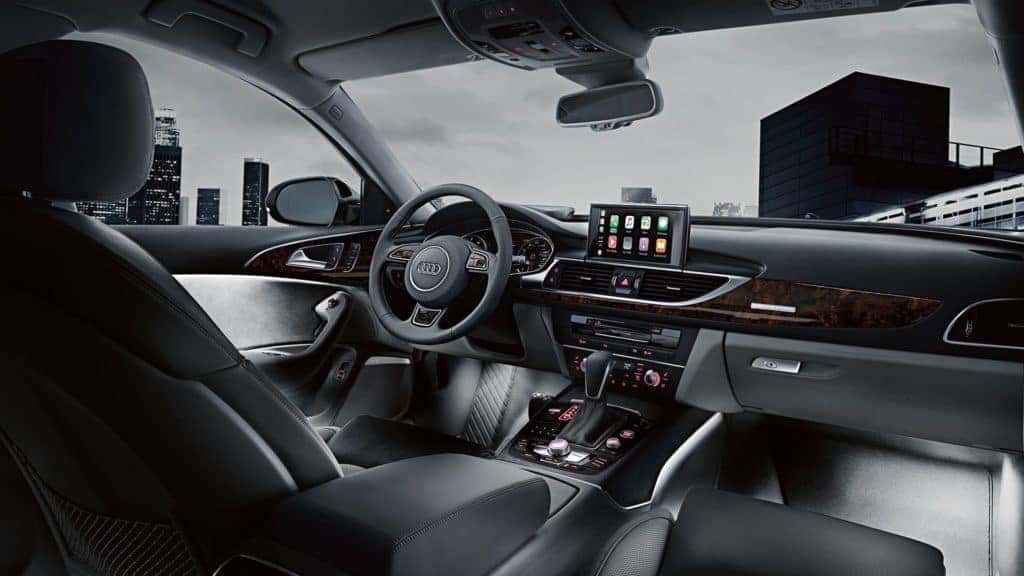 Interior Quality
Remember, you spend a lot of your time inside the car, navigating Denver's landscape and rapidly changing climate. For this reason, it's ultra important for you to love the interior of the vehicle you spend your money on.
Today, most luxury vehicles come equipped with features like these:
Leather Upholstery
Heated Seats
Bluetooth Integration
Automatic Climate Controls
Many, Many Airbags
You know when you're making the decision between an Audi A6 or BMW 5 Series, you'll be able to enjoy these items. The real question is what else do you get to enjoy if you were to choose one or the other?
Audi has long been regarded as the leading luxury car maker with their interior quality and design. The A6 actually has more rear-seat headroom and legroom than the 5 Series, so your passengers will have a more comfortable experience while riding with you.
Additionally, while both manufacturers offer cooled front seats as an option, only Audi offers heated front seats as a standard feature. The BMW 5 Series will provide heated front seats as an optional extra. When living in Denver, a heated front seat is not an option, it's a requirement!
Audi furthers the case for the A6 with its front and rear visibility, outclassing the BMW 5 Series in both categories, according to testing by Car and Driver Magazine. Visibility is obviously a crucial piece of success, especially in a Colorado winter.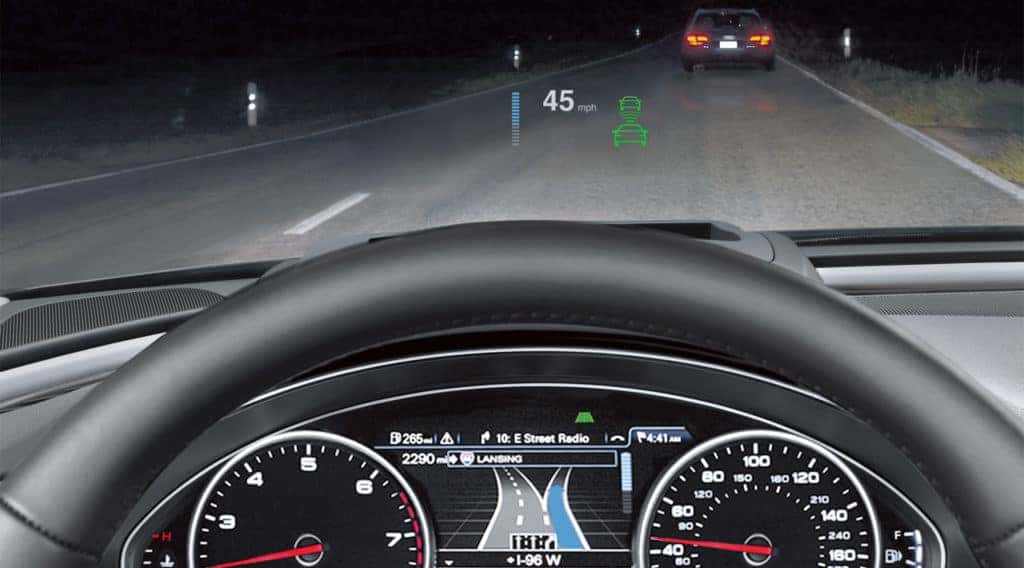 Vehicle Technology
The year is 2018 and the technology in today's executive sedans is a truly impressive offering, but will you find more tech in the Audi A6 or BMW 5 Series?
Apple Car Play and Android Auto are two emerging features which the A6 gives to customers as standard equipment. The 5 Series will provide drivers with these features, but only as additional equipment, which would then cost drivers like you more money.
Thankfully, both cars will give Denver drivers navigation with real-time traffic and real-time weather as standard features. This is huge for drivers as they tackle rush hour traffic and winter's snowfalls.
Then we have the discussion regarding how much connectivity your vehicle can provide. The Audi will bring Mobile WiFi with 4G-LTE Connectivity if you check the box on the options list, while BMW 5 Series owners will have to make due with their Mobile WiFi only using 3G Connectivity.
Do you remember when all phones were running on 3G connections? The year was 2010 and despite 4G-LTE tech being out for many years now, BMW still can't seem to offer a 4G connection in their 5 Series. This seems like a solid win for the Audi A6.
You'll find a wonderful infotainment system in each car. Audi's MMI is regarded as one of the industry's best and a particular favorite of most car journalists for the last decade.
BMW iDrive is highly recommended as well, but while the iDrive is nice to use, its screen does not disappear when it's not in action. Audi's design team wanted to be sure the screen was never going to take away from its clean lines and textures, so they were sure to hide it on demand.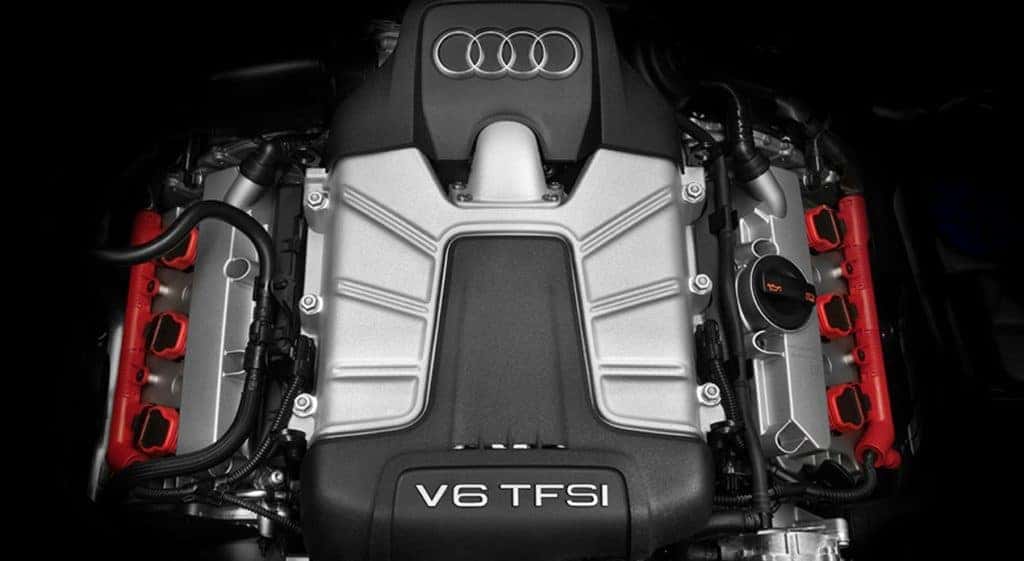 Power and Handling
Car shoppers come to us to find their next favorite vehicle. That vehicle choice usually includes a focus on luxury and performance. If the topic turns to performance, we've got you covered.
Picking an Audi A6 or BMW 5 Series is already going to assure you that your car will come with a powerful engine and handle well. Now it comes down to picking which engine you prefer and which level of ride comfort you value most.
The A6 comes with a choice of engines, starting with their 2.0-liter turbocharged 4-cylinder offering 252bhp. Beyond the base level, shoppers can elect a 3.0-liter supercharged V6, offering either of 333bhp or 340bhp, depending upon the trim level. Should a buyer need more power than these options can provide, the Audi S6 takes performance up considerably by using a 450bhp V8.
The 5 Series comes with a choice of engines, starting with their 2.0-liter turbocharged 4-cylinder offering 248bhp (4bhp less than the Audi). Beyond the base level, shoppers can elect for a 3.0-liter turbocharged 6-cylinder offering 335bhp (5bhp less than the Audi). Should a buyer need more power than these options can provide, the 5 Series will offer a V8 with 456bhp (6 more than the equivalent S6).
If both produce good power, the turning point should be how they handle such power.
The Audi A6 is focused on safely accessing performance, so all engines come with the option for all-wheel drive, but when choosing the 6-cylinder option, you automatically get all-wheel drive. Audi's world-renowned quattro All-Wheel Drive system will keep you safe, no matter what weather Denver tries to throw at you.
BMW has chosen to offer the 5 Series with all-wheel drive available for each model, but only the V8-powered 550i comes with xDrive as standard.
Driving in the Denver winter is nothing to mess around about. Choosing the Audi A6 or BMW 5 Series will ask one of these vehicles to keep you safe for many years to come.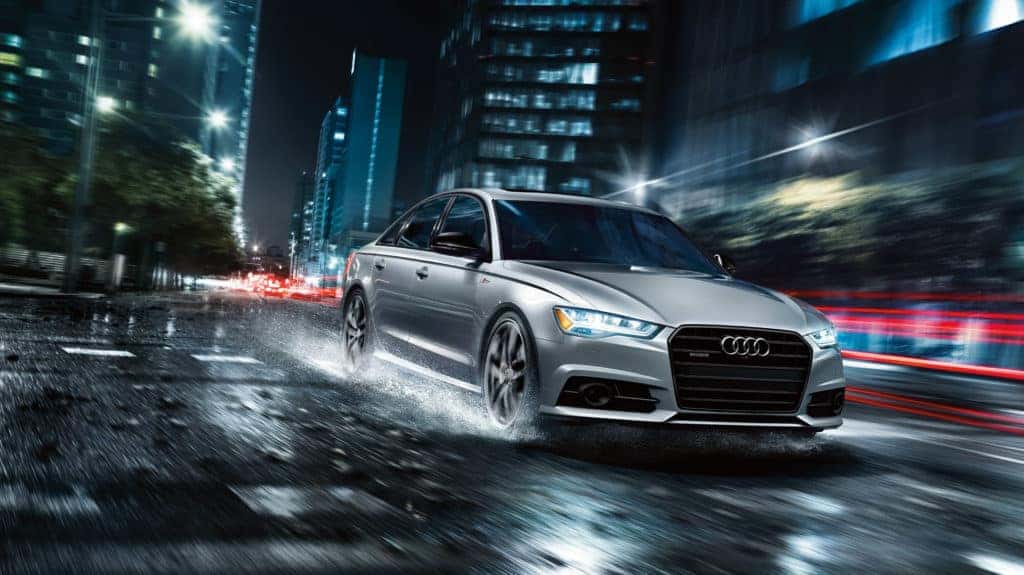 Vehicle Safety
When choosing to live every day with the Audi A6 or BMW 5 Series, you'll need to consider how much performance you need vs how much safety you want. Living in Colorado's demanding environment will also weigh on this decision, so Denver drivers should look at what kind of next-generation safety equipment is available.
Today, you have tremendous options:
Adaptive Cruise Control
Forward Collision Warning
Blind-Spot Monitor
Lane-Keeping Assist
Lane Departure Warning
Rear Cross-Traffic Monitor
Automatic High Beams
Forward Automated Emergency Braking
Rear Automated Emergency Braking
Parking Assist
Front Parking Sensors
Rear Parking Sensors
Great news for shoppers today is that these are nearly all available options on an Audi A6 or BMW 5 Series. What's more important is which you can find and which you can't find on each one.
The A6 will leave you without Parking Assist. The 5 Series will leave you without Rear Automated Emergency Braking. Of these two options, you'll likely find the Parking Assist is the less important piece of the safety puzzle.
Additionally, you'll find the BMW 5 Series will upcharge to include a backup camera. Audi was sure not to make such a silly mistake there!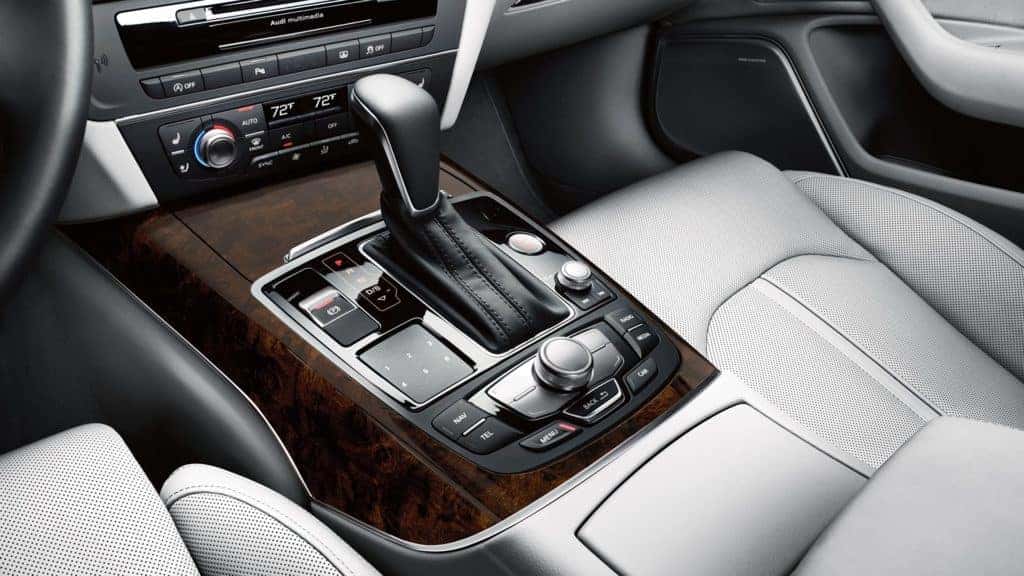 Fuel Efficiency
If there is nothing else to be the determining factor between the Audi A6 or BMW 5 Series debate, let the efficiency ratings do the talking.
When tested for various fuel efficiency categories, these two models both won and lost. The 530i, with it's less powerful 4-cylinder, was more efficient than the A6 2.0. On the other hand, the 540i and it's slightly less powerful 6-cylinder was less efficient than the A6 3.0 Competition.
Then you have the overall range factor. The A6 3.0 comes with a 20-gallon fuel tank, allowing it to easily overtake the 540i range by over 80 miles!
Both cars will require premium gasoline to run at optimal levels, but you knew that going into this purchase. What you weren't sure about is which car would run better for longer, and that clearly goes to the Audi.
Considering the amount of performance these vehicles can offer, their efficiency ratings and abilities are certainly impressive. The differences between them are small in most categories, so finding any gap is definitely something to pay close attention to!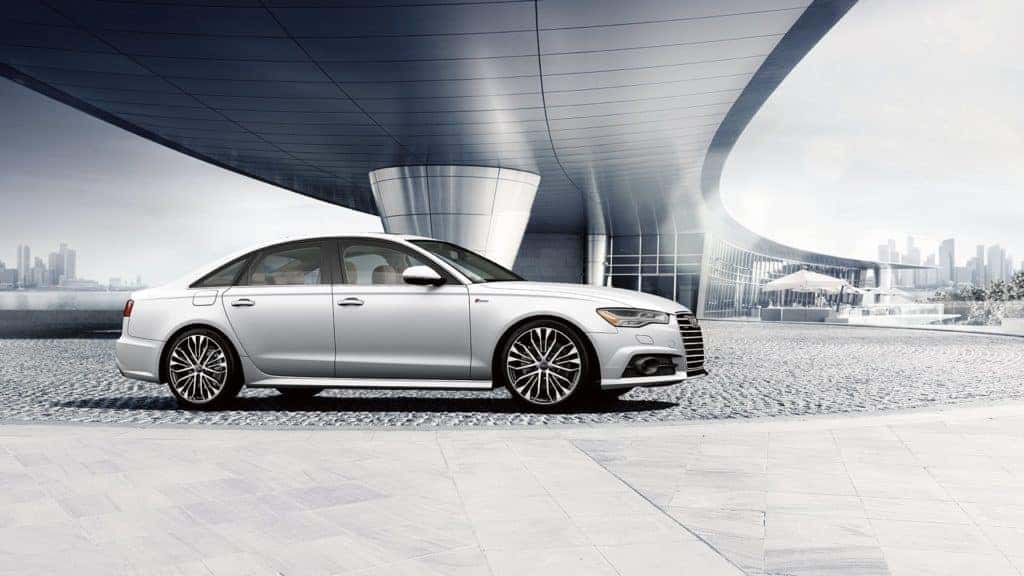 So, Audi A6 or BMW 5 Series?
While the choice is yours, we hope you'll take our advice into your decision-making process. This next executive sedan is going to be the finest representation of your success to all who see you. Give them the impression of real class and taste, mixed with Denver-friendly usability and tremendous overall value.
When you look back on the choice you made between the Audi A6 or BMW 5 Series, you'll be thoroughly proud of choosing the Audi. Every time you walk away from your parked A6, you'll take a second look just to appreciate your smart decision.
If you still have reservations about the choice, you can contact us to discuss it further. Our staff is ready to help! There's a chance our many great blog posts may answer your question or curiosity, so check if you can. Otherwise, we're ready to put you in a beautiful new Audi A6 today!
***
Did you find this article helpful? Did we miss anything? If you have questions or comments, just click the button below. We are here to help!

Questions or Comments >>