Denver's Congress Park Neighborhood and the Audi A5
---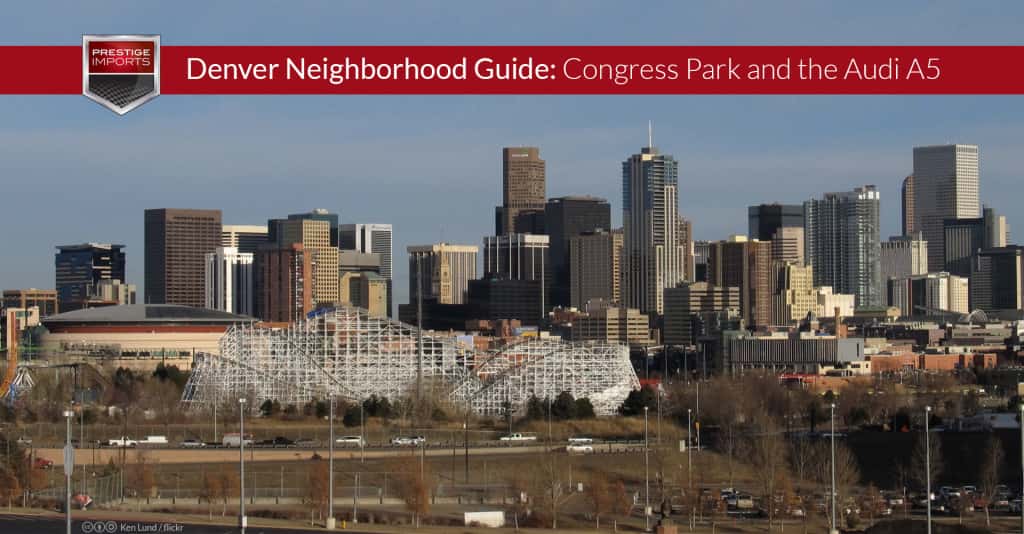 Congress Park: Polished Character with a Sense of Community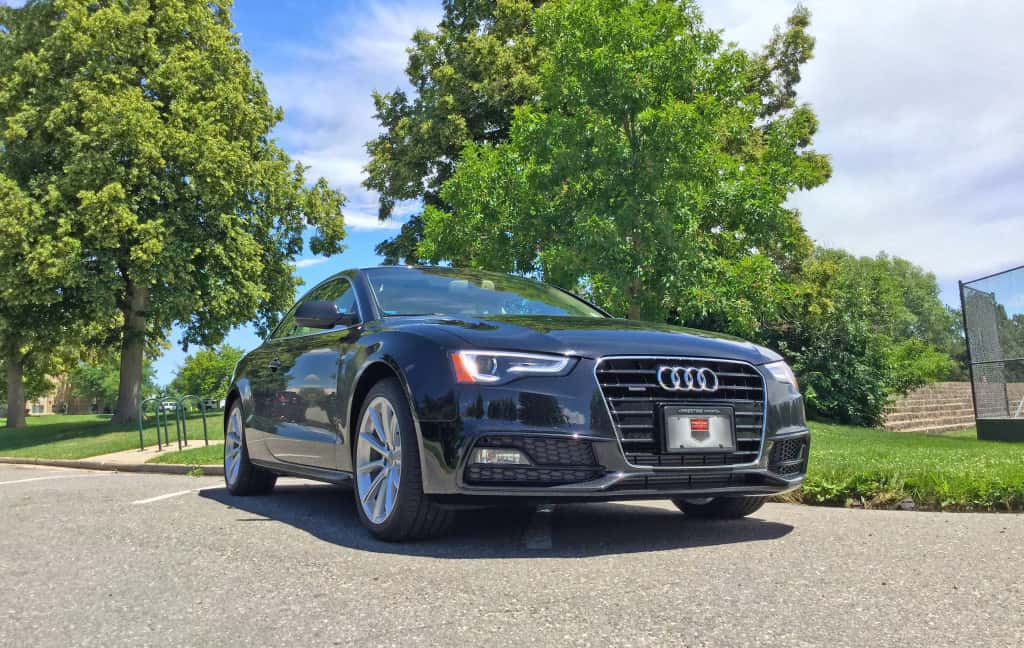 The Congress Park neighborhood comprises the swath of Denver's east side that's bounded by York Street and Colorado Boulevard on the west and east, respectively; it's north and south limits are Colfax and 6th Avenues.
Until the 1850s, the land we now consider Congress Park was primarily (if not exclusively) inhabited by indigenous peoples. But, according to the city plan for Denver's Congress Park community, the neighborhood "was completely platted into more than ten subdivisions of various sizes" between 1887 and 1888; on 11 March 1889, it "was incorporated into Denver as part of a larger annexation by the city."
Several factors contributed to the outward expansion of Denver from it's central hub toward neighborhoods like Congress Park. To begin with, the Mile High City's population tripled between 1880 and 1890, jumping "from over 35,000 to nearly 107,000." To this extent, the sheer volume of new residents necessitated more expansive borders. Second, many "wealthy residents looked to the outskirts of Denver" for new homes, due in large part to pollution caused by "unpaved roads, coal and wood furnaces, smelting, and other industries."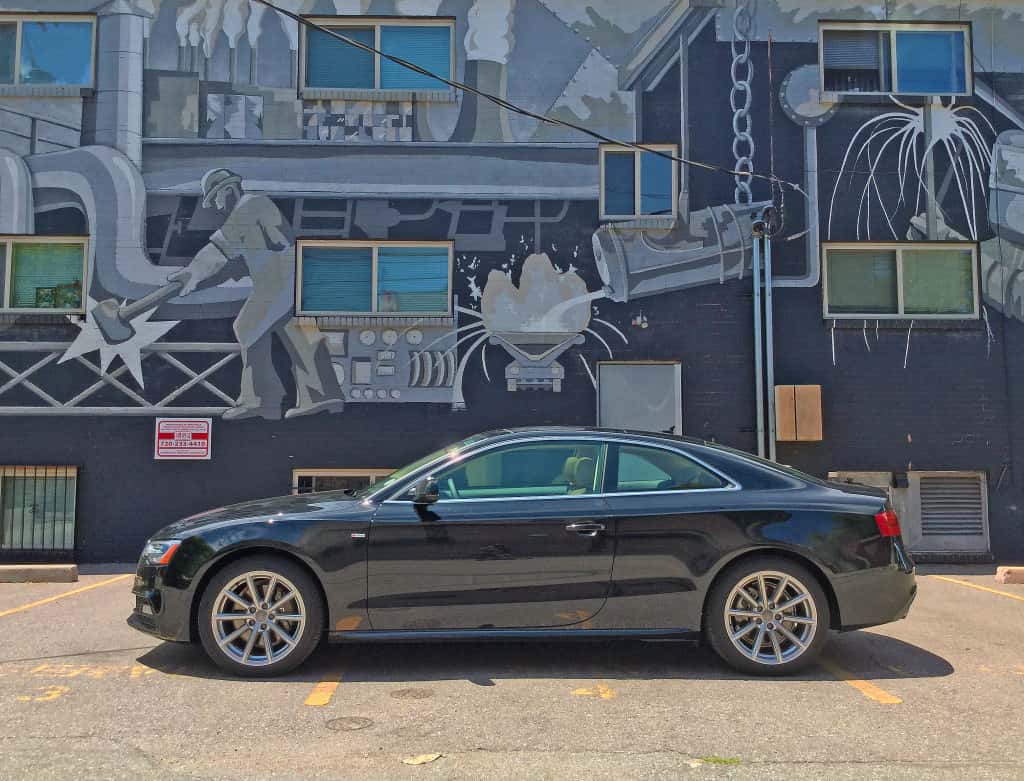 Of course, an eastward movement from the city's urban center only became feasible once Denver invested in public transit, most notably the construction of cable cars down Colfax Avenue during the late-1880s. Such modes of transportation enabled residents to commute more freely into and out of the downtown area from neighborhoods such as Congress Park.
During the autumn of 1992, Congress Park residents completed a city survey in order to help guide Denver's future development of the neighborhood. Based upon those results, the city fashioned the following Vision Statement for the community:
Congress Park is a traditional city neighborhood with a small town atmosphere. Here people of diverse cultures, ages, colors and economic background share a sense of community, value older homes and mature trees, and enjoy the convenience of city living amid the stability of a thriving neighborhood.
It would appear that twenty-four years later, many of Congress Park's stated goals have been both attained and maintained. While the neighborhood's diversity might not be as disparate as the Vision Statement had hoped, Congress Park does retain its desired image of older homes nestled along streets lined with mature trees, all the while promoting urban conveniences.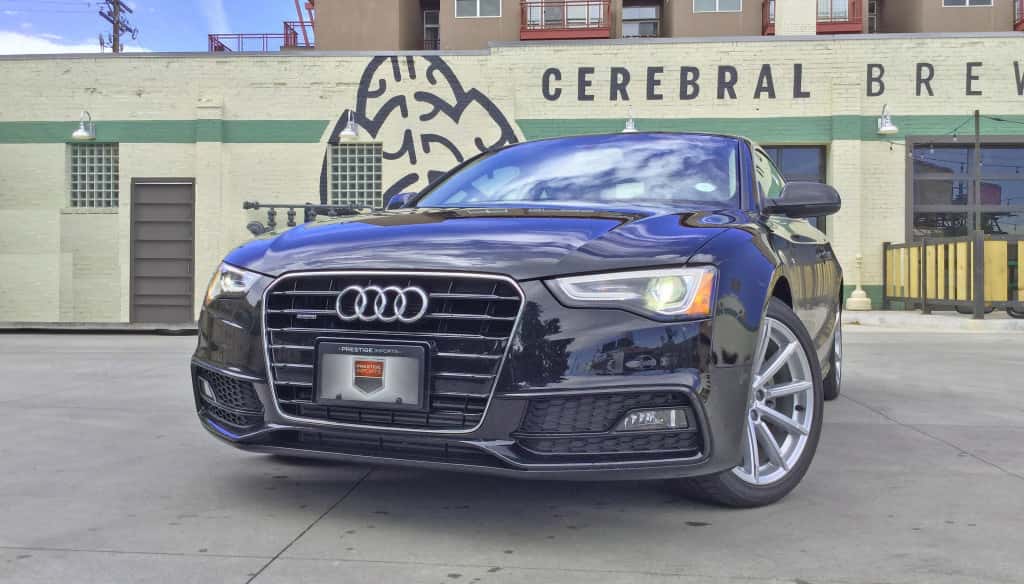 A recent issue of 5280, in fact, ranked the community as one of the ten best neighborhoods in the city. The magazine states that Congress Park boasts a "decidedly residential feel" with a "polished character," while serving as the home to many "of the city's top new restaurants." In their "Best of Denver's Neighborhoods" feature, USAJ Realty calls Congress Park an "urban oasis" that offer residents a "small town atmosphere…a sense of community…and open green spaces." Likewise, Urban Real Estate claims that an "architectural variety gives Congress Park an air of eclectic charm," as well as providing residents a "scattering of retail areas with cozy shops and eateries."
Finally, as the community's name implies, the centerpiece of the neighborhood is the park itself, which is located between between Josephine and Detroit Streets, and 8th and 10th Avenues. Originally, Congress Park was part of Cheesman Park, but city planners eventually divided the park into separate locations. Today, the park contains "eight tennis courts, several athletic fields, a children's playground, a picnic pavilion, and one of Denver's public swimming pools." Below is the city of Denver's map of the park: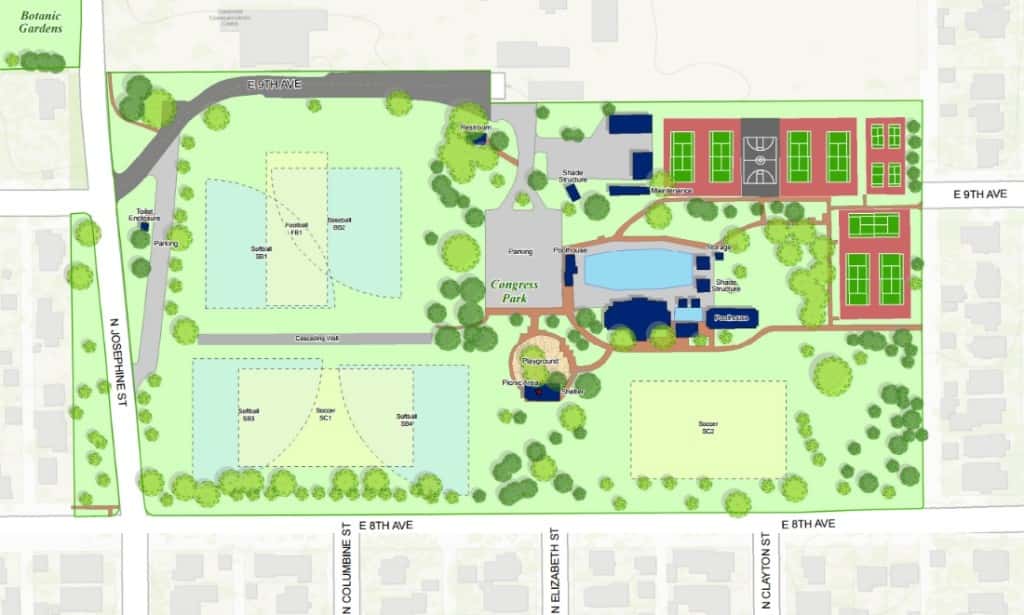 The Audi A5: A Polished Car with a Sport Sensibility
If you're in the market for a sports coupe, you, no doubt, have a certain zest for life, a penchant for excitement, and live a lifestyle suited to a two-door existence. Recent demographics indicate that people fitting this description have found a home in Congress Park. To this end, nearly 60% of the neighborhood's denizens fall within the 25-54 age bracket. Likewise, most of the residents do not, as of yet, have children.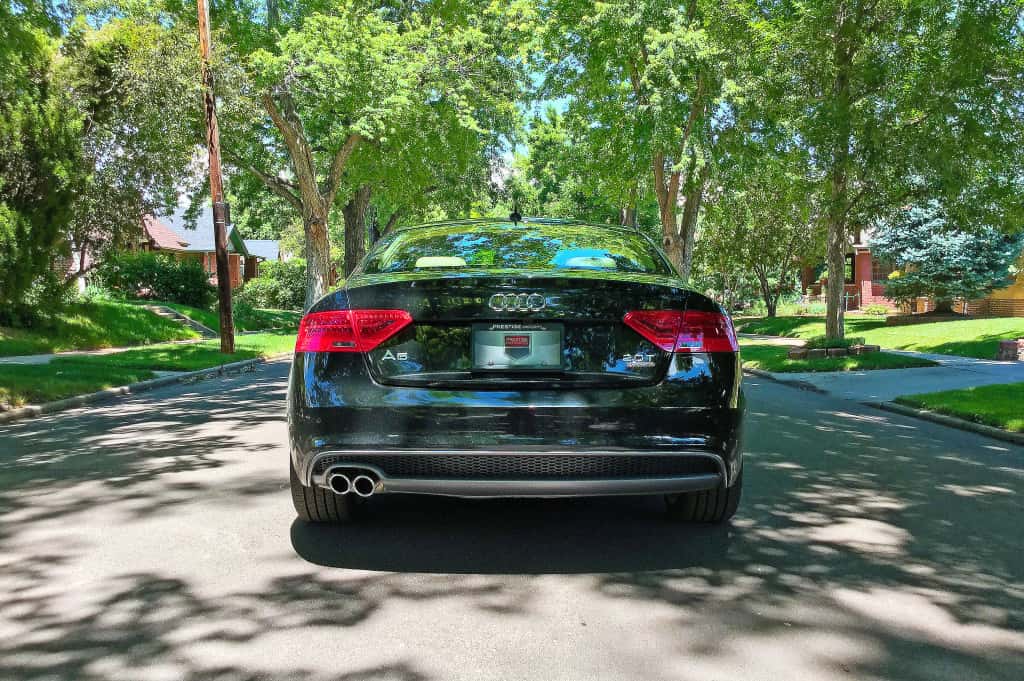 When searching the luxury, sports coupe market, there are many attractive options. But critics and car reviewers appear to agree on the fact that the 2016 Audi A5 is one of the best vehicles available to consumers looking to buy or lease in this segment.
Kelley Blue Book, for instance, claims that the 2016 Audi A5 and S5 are:
luxury sports coupes that are just as thrilling to drive as they are to behold. The exterior and interior styling look more like exhibits from a museum of fine art. But once you get behind the wheel, you discover that there's literally more to these cars than meets the eye…Ride, handling, braking, steering and over-the-road manners are everything you might expect, and Audi's quattro all-wheel drive (AWD) makes short work of inclement weather.
In the end, they make it clear that, "if you want a beautiful life, or want your life to be more beautiful," the Audi A5 is the perfect vehicle for you. Yes, that is, unequivocally, a rousing endorsement of this car.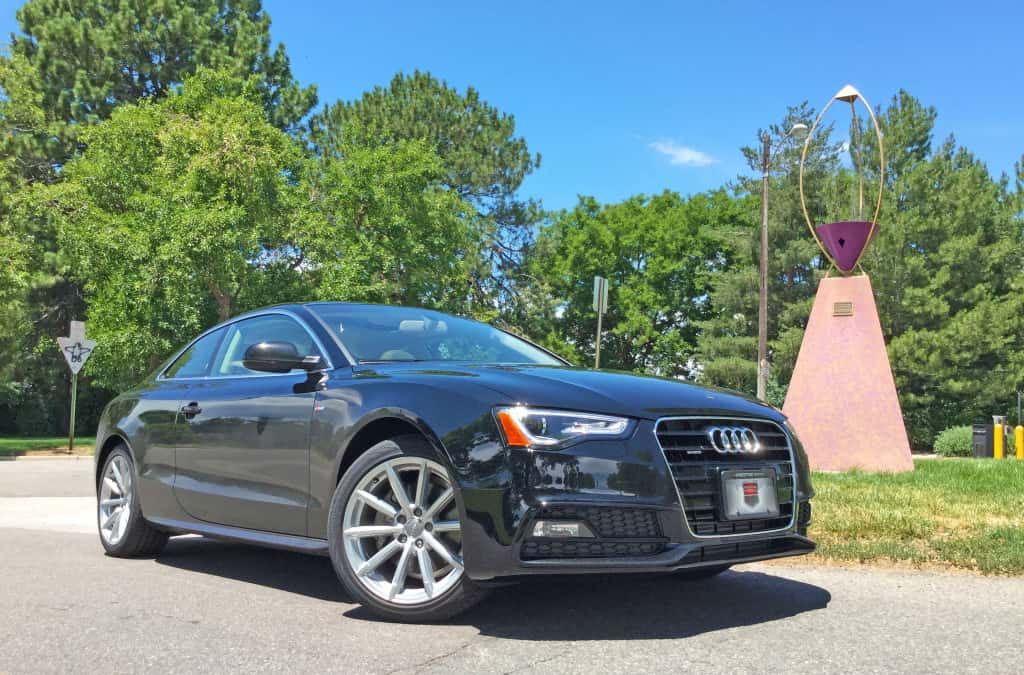 Of course, it's not just Kelley Blue Book who praises the Audi A5. Car and Driver awarded the German automaker's sports coupe 5 out of 5 stars. Even in a market marked by "fierce" competition, Audi "has led the segment…since the A5 was introduced in 2007." Edmunds gave the car an "A" rating and raves about its "sharp handling" and "elegant" interior. Even, MotorTrend, who is notoriously frugal with their praise, believes that the A5 is "a step above" its rivals, boasting a "ride comfort" that they rate as "excellent."
So what, specifically, has all these reviewers hurling laudatory comments towards the Audi A5? Well, as mentioned, the vehicle's exterior styling offers a straightforward but impressive design. Over at Audi's official website, the A5 copy brags about its "streamlined [and] seductive lines" that produces a "head-turning style." While Audi's marketing team, no doubt, forwards an evident bias, the images in this post create a compelling argument in their favor. It's difficult to claim that this luxury, sports coupe is anything but beautiful. The Car Connection echoes these sentiments, noting that the A5's exterior appears "elegant and striking…with careful attention" to detail, thus providing the car with a "handsome" look.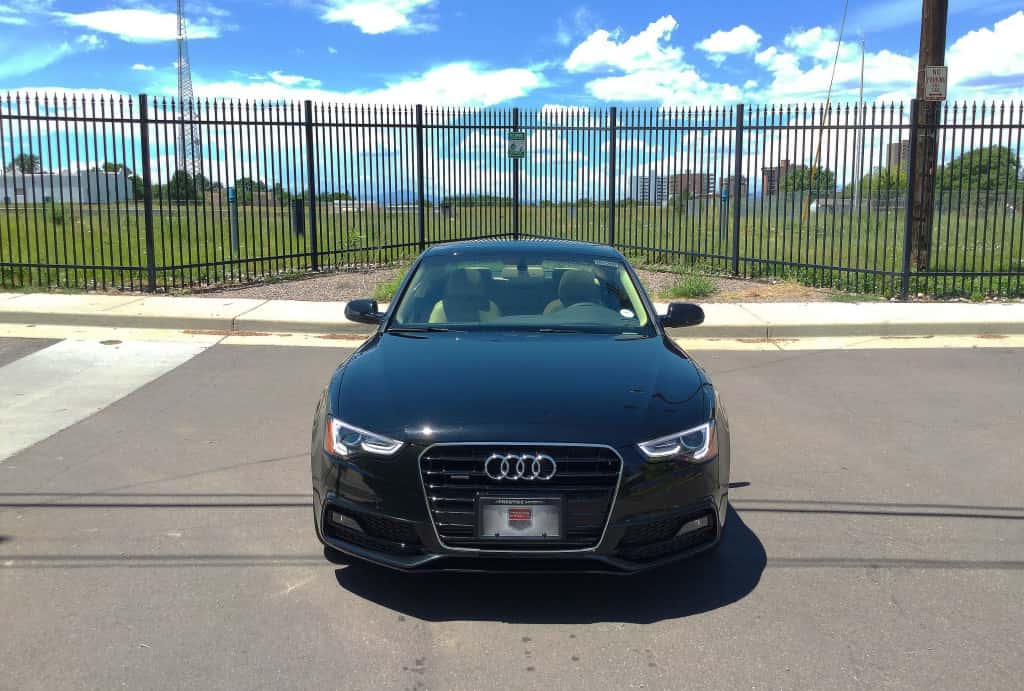 The interior, as with pretty much every Audi, outpaces other car manufacturers in both style, materials, and technology. The Car Connection continues with its praise of the A5 by noting that the "cabin is well laid out as well as finely built." Autoblog concurs, highlighting the coupe's "clean and simple" design that's constructed with "high grade" materials. They also mention the "intricate instruments and aluminum trim" provide a "high end" feel; likewise, the "two-tone leather and suede seats" offer drivers both comfort and luxury. And these quotes don't even take into account the Bang & Olufsen sound system that comes equipped with fourteen speakers and 505 watts of power; a parking system with rear view camera; Audi side assist; and MMI navigation plus that includes Audi connect, Google Earth, and WiFi for up to eight devices.
But it's not just the looks of this vehicle that place it at the top of most people's luxury, sports coupe lists. The ride and handling of the Audi A5 is also a segment standout. To begin with, the Audi quattro system provides all-wheel drive handling that enables the car to corner, turn, and grip better than other manufacturers' offerings. Likewise, the four-cylinder, 16-valve engine produces 220 horsepower and 258 lb-ft of torque. Those numbers result in a 6.3 second 0-60 time and a top speed of 130mph. If you upgrade to the S5, you'll receive a six-cylinder, 24-valve engine that produces a whopping 333 horsepower and 325 lb-ft of torque. Subsequently, its track numbers increase to a 4.9 second 0-60 time and a top speed of 155 mph.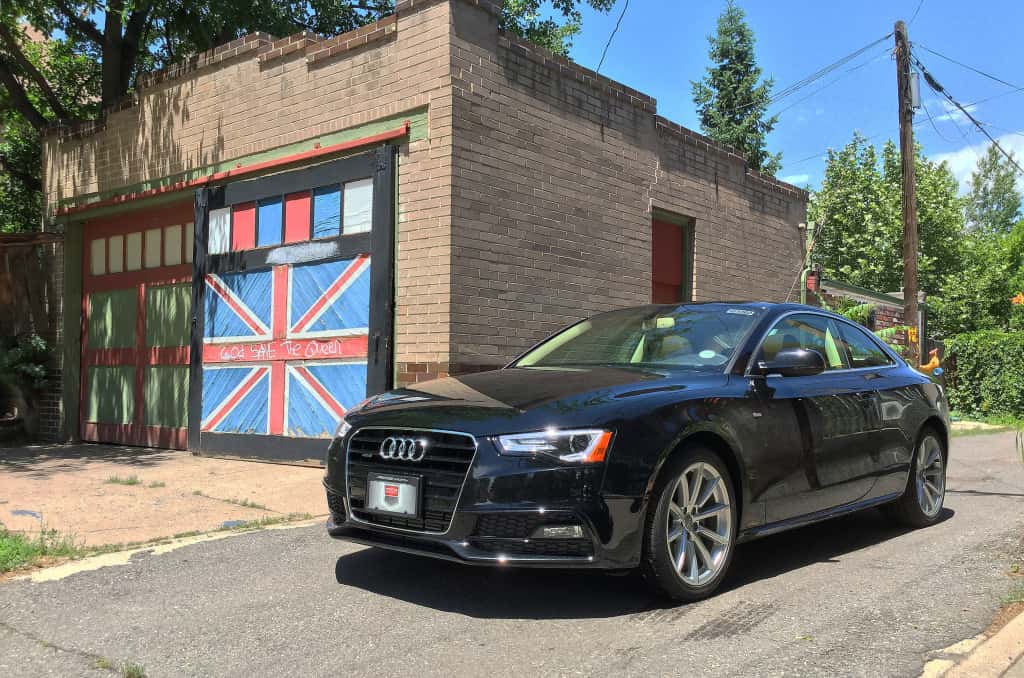 Prestige Imports: The Local Audi Dealer for Denver's Congress Park Neighborhood Residents
If you'd like to check out an Audi A5, visit Prestige Imports. We're located at 9201 West Colfax Avenue between Kipling and Wadsworth. You can also call one of our Audi Brand Specialists at (833) 825-5423 to schedule an appointment for a test drive.
Finally, you can visit our website in order to see what new and certified pre-owned Audi A5 models that we have in-stock.
Once you buy or lease an Audi A5, check out some of these wonderful local establishments in the Congress Park neighborhood:
Bars: Sienna Wine Bar, Cerebral Brewing, Lost Lake, Atomic Cowboy, Goosetown, PS Lounge
Restaurants: Pudge Brothers Pizza, TAG Burger, Humble Pie, Erwan Thai Cafe, Mezcal, Shells & Sauce, Chef Zorba's
Boutique Shops: Wild Flowers, Tattered Cover, Twist & Shout, Velowood, Colfax Guitar Shop, Berkeley Supply
Cultural Attractions: Bluebird Theater, Sei Film Center, Gove Community Garden, National Jewish Health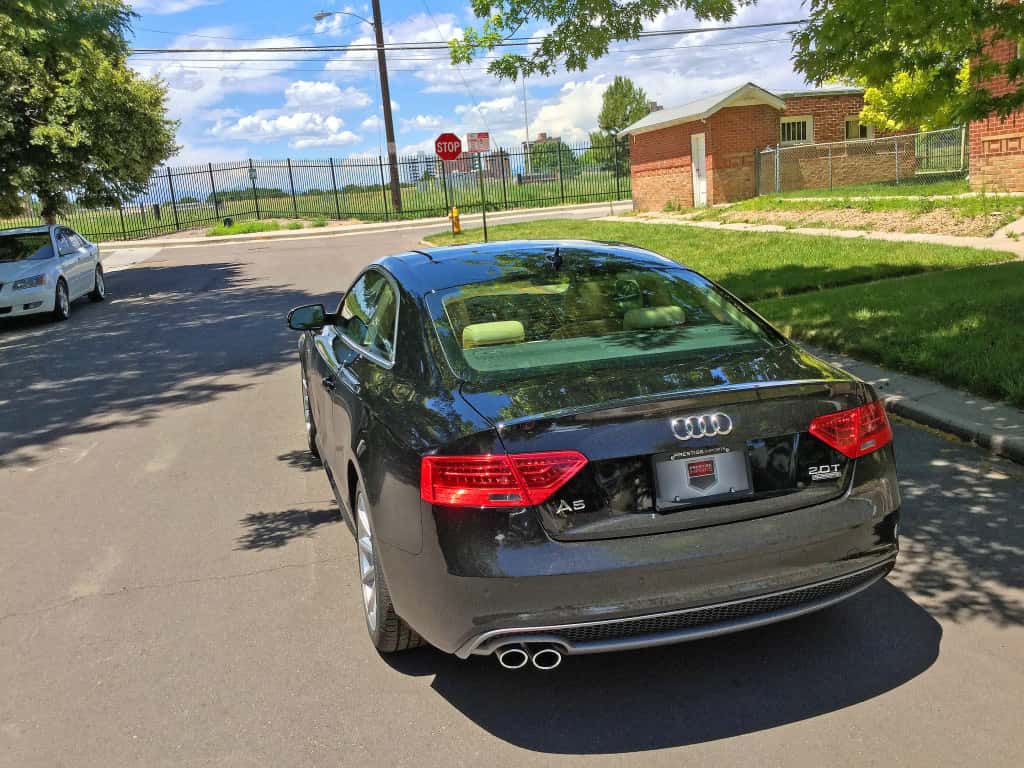 Banner image by Ken Lund, courtesy of Creative Commons
***
Did you find this article helpful? Did we miss anything? If you have questions or comments, just click the button below. We are here to help!

Questions or Comments >>