Denver's Hilltop Neighborhood and the Audi A7
---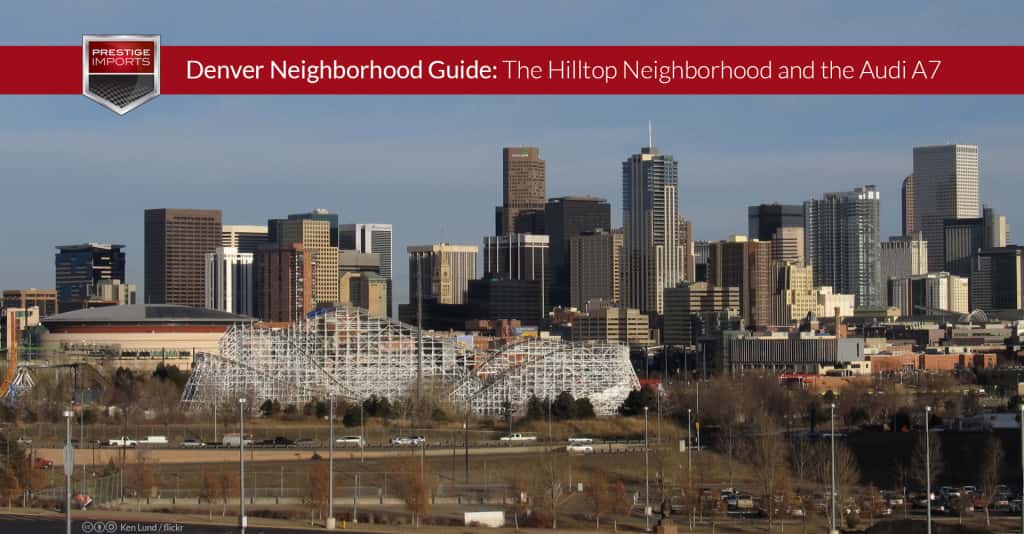 Hilltop: Denver's Status-Symbol Neighborhood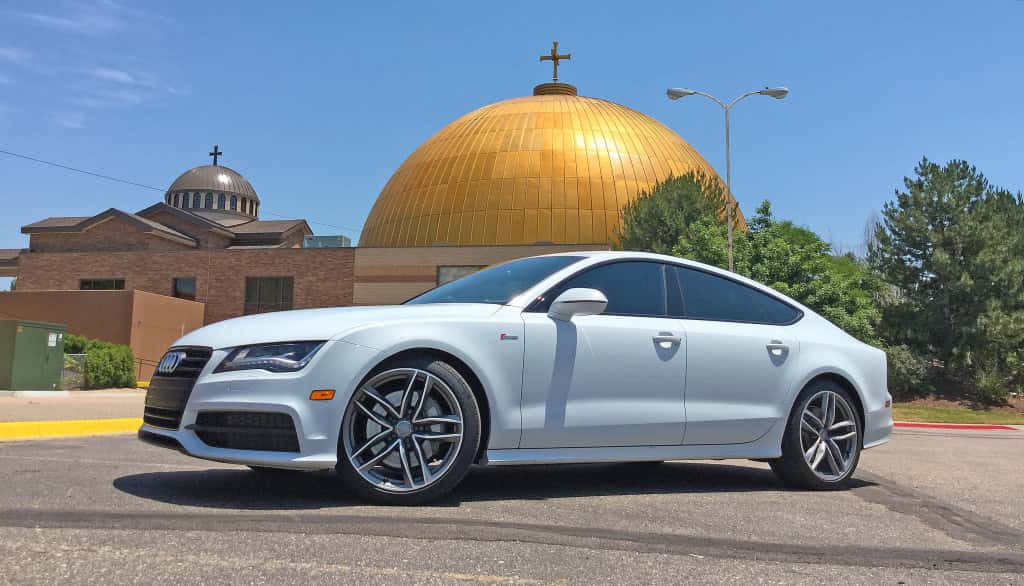 The western border of Denver's Hilltop neighborhood is Colorado Boulevard. It's northern and southern limits are Sixth and Alameda Avenues, respectively. It's eastern border is variable, running in jagged fashion down no less than seven streets and avenues (at it's furthest reach, the neighborhood extends to Quebec Avenue).
According to the Cranmer Park / Hilltop Civic Association, the neighborhood was originally platted in 1886 by developer Milo A. Smith, due in large part to the construction of the City Lateral Canal (which irrigated the area), as well as street car lines running down both 8th Avenue and Quebec Street. In 1893, the neighborhood was annexed by the city of Denver and renamed Hilltop.
The Hilltop neighborhood, as described by the article "You Can't Go Home Again" in Westword magazine, "sits on a bluff east of Colorado Boulevard [and] was largely developed in the 1940s and '50s." Initially, the community served as a "destination of choice for Jewish families"; but after the "real estate boom…in the 1990s" demographics began to change. Likewise, population density increased due to the fact that zoning laws allowed builders to "cram two homes into spaces that were originally designed for one." Since then, though, council members and residents joined forces so as to impeded high-density rebuilds.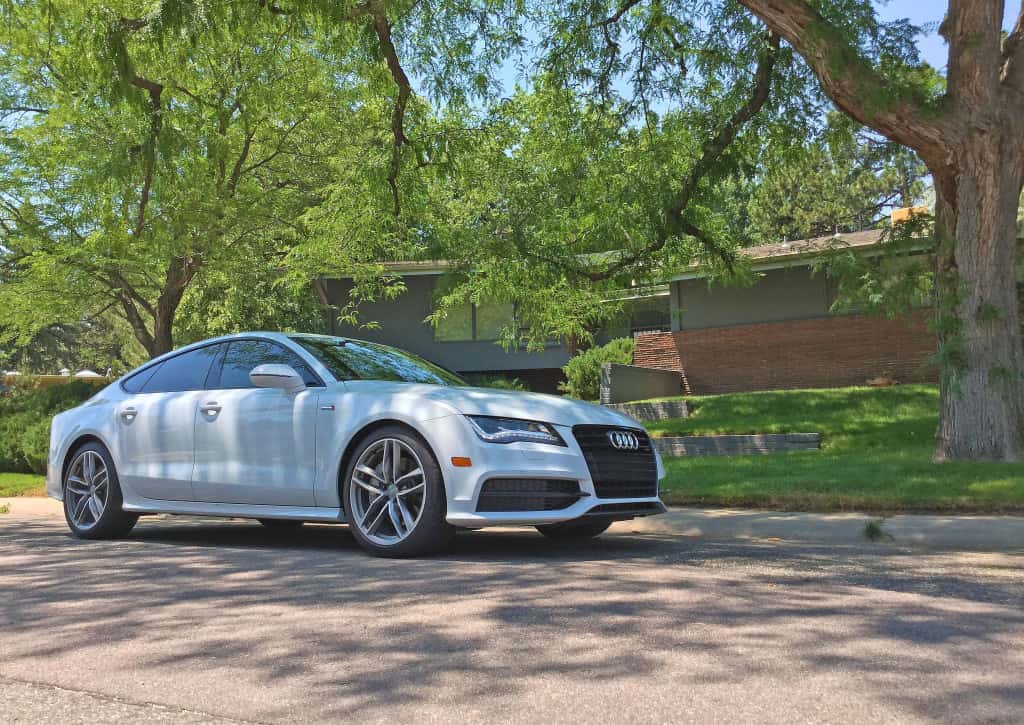 Over the years, the city of Denver has recognized some of the original architecture from Hilltop's incipient era as worthy of historical landmark designation. Examples of these buildings include the Joshel House, the Amter Residence, and the Cranmer House. Other structures of historical significance to the community are Steck Elementary School, Epiphany Episcopal Church, and Lowry Chapel No. 1.
Nowadays, according to 5280 Magazine, Hilltop is one of Denver's "wealthier neighborhoods." Moreover, the periodical lists the community as one of the "Best Neighborhoods" in the city, due to it's low crime-rate and superior school system. In fact, it claims that the Hilltop neighborhood is "one of the safest" areas in Denver and contains "some of the best schools" in which parents can enroll their children. Of course, if you live (or intend to live) in this area, "homes that cost close to a million dollars, on average, [must] fit into your budget."
It's not just the beautiful homes, low crime-rate, and wonderful educational facilities that established Hilltop as one of Denver's premier neighborhoods. It's also the "immaculate streets," the "23 acres of open space and playing fields…and easy access to groceries, shops, and restaurants." Yes, all these factors lend to a certain comfort and joy of living that provides denizens of this community with a "status-symbol" quality of life.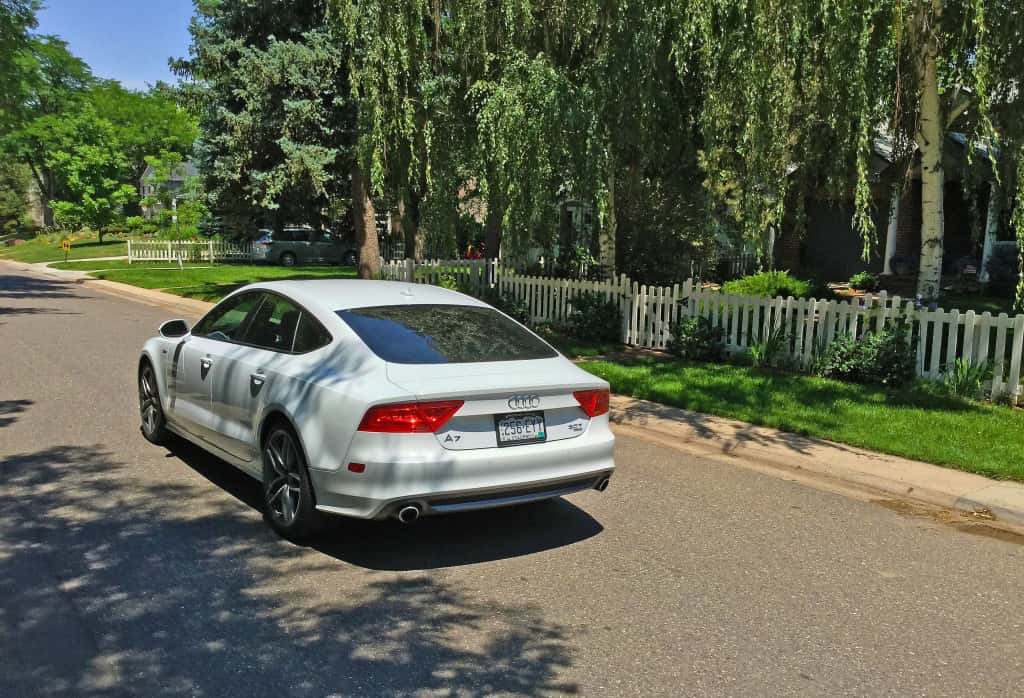 Finally, one of the more unique features of the Denver's Hilltop neighborhood is Burns Park. Located in a small, triangular parcel of land at the intersection of Colorado Boulevard and Alameda Avenue, the park contains a series of "minimalist sculptures," some of which appeared in the 1968 Denver Sculpture Symposium.
The Symposium, which was conceived by Denver artist-professor Beverly Rosen and her husband Bernie, was intended to provide the city with a dedicated space to display contemporary, outdoor sculpture. Nine sculptures appeared in the symposium, but many have subsequently been razed and replaced by other, more durable pieces. Today, the city promotes the park as a "celebration of recreation and art."
The Audi A7: A Luxury Hatchback Sedan, A Status-Symbol
For Hilltop residents who want to extend their "status-symbol" living into the confines of their automobile, there is no better choice than the Audi A7. Sure, the Audi A8 is the German automaker's full-sized, luxury sedan; but the A7 is the vehicle that forces pedestrians to crane their necks, critics to heap lavish praise, and non-A7 drivers to enviously stew. Yes, this is one darling of a car.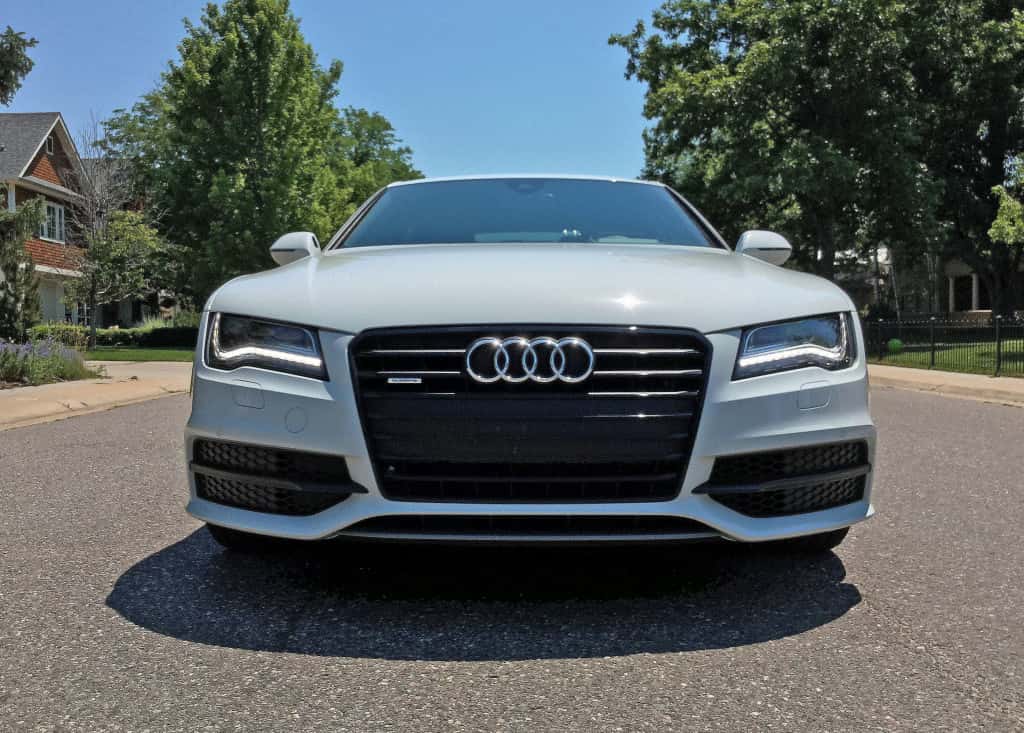 Car and Driver declares that the Audi A7 is "one of our favorite cars" because it "does just about everything perfectly." That's no small endorsement by an outlet which reviews hundreds of vehicles every year. Similarly, CNet praises the automobile effusively, calling it an "elegant continent-crusher that defies age." To be honest, I don't have the slightest idea what constitutes a "continent-crusher," but it sounds formidable. What is clear, though, is the following bit of acclaim:
given that a typical full-time auto critic may drive upwards of 50 to 100 new vehicles a year, you might think that this scenario would happen far more often. By "this scenario," I mean discovering an Own Money Vehicle — a new car or truck that a reviewer could envision happily purchasing with his or her personal funds. At least for me, such moments typically only crop up a few times a year. Happily, the 2016 Audi A7 is just such an occasion.
Yes, this CNet writer is just another reviewer who is head-over-heels for the German automaker's luxury, hatchback sedan. But it's not just these two writers who enjoyed the vehicle: nearly every reviewer heaped such laudatory comments upon the A7. And that's no small accomplishment; across the board affirmation rarely occurs in the world of car reviews.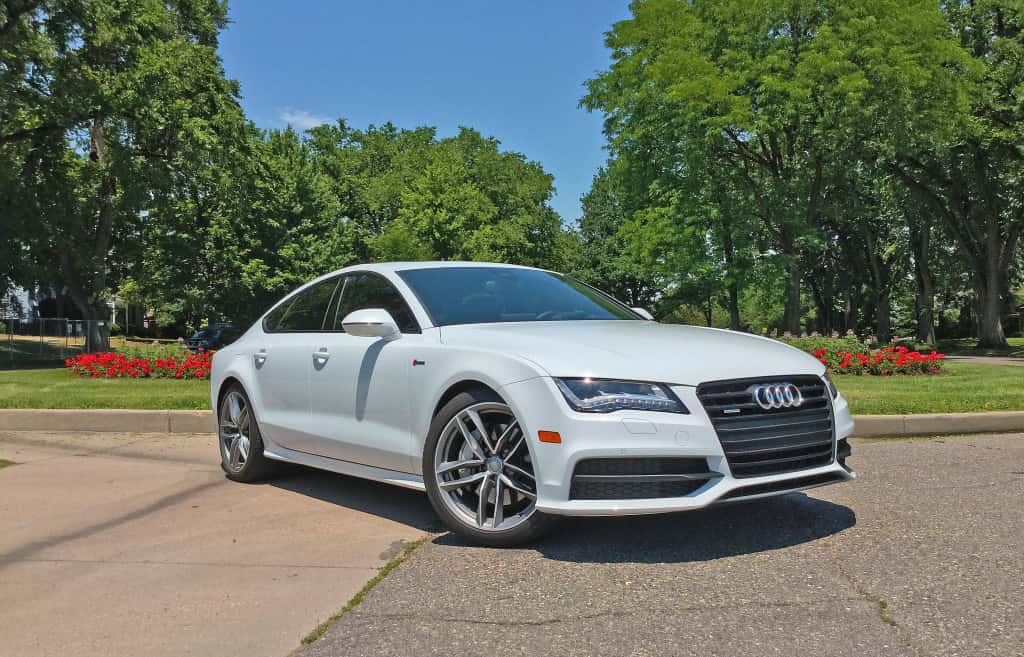 So why do people love the Audi A7 so much?
Well, let's start with the looks. The Car Connection says that the A7 "makes no bones about its beauty," noting the "graceful arch of the roofline." Likewise, the review notes the updated fascia with "angular shaped" headlights and a new grille that is also "slightly more angular." Kelley Blue Book mentions the A7's "sleek aesthetics," and Edmunds believes that its "beautiful design alone makes the 2016 Audi A7 a desirable luxury vehicle."
As far as the insides of the A7 are concerned, MotorTrend raves about its "well-built cabin…featuring a tasteful design, high-grade materials, and an infotainment system that's modern and ahead of most of its competitors." The Car Connection offers even more specific details, noting the A7's:
Valcona leather option and Beaufort walnut wood trim, among other new material and color choices. An all-new version of Audi's Multi-Media Interface (MMI) is also available, running on substantially upgraded hardware for improved visual impact—already a strength of the previous A7. High-speed data connectivity, MMI Touch input, and an optional Bang & Olufsen sound system further upgrade the A7's features.
If you're unsure of what, exactly, make Valcona leather, Beaufort walnut wood, or a Bang & Olufsen sound system so wonderful, know this: they're all leaders in their respective industries and known for producing high-end materials and components. In short, the cabin of the A7 will pamper drivers and passengers like no other car in its class.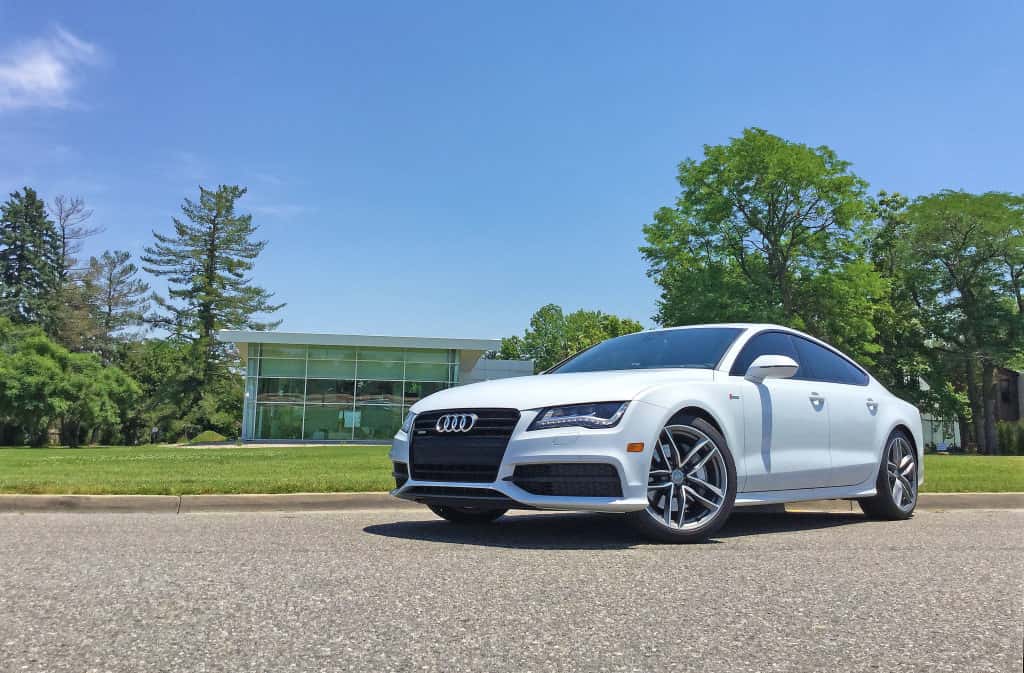 Kelley Blue Book is enamored, as well, with the A7's navigation system. In their review, they state:
Every automaker offers nav systems, but none match what's in an Audi. That's because Audi's incorporates Google Earth, which conveys satellite imagery so real it makes everything else look like a cartoon. With new 4G LTE connectivity, the system has the power and speed to run a you-are-here Google Street View application.
No matter what aspect or component of this vehicle one inspects, it appears that the Audi A7 just can't miss.
Finally, no overview of the Audi A7 would be complete without mentioning the engine underneath its hood. Consider this fact: the "entry-level" A7 comes outfitted with a 3.0-liter, supercharged V-6 engine that produces 333 horsepower and 325 pound-feet of torque. Yes, that is the least powerful engine with which you'll find yourself. This engine will allow you to accelerate from 0-60 in 5.2 seconds and a top track speed of 130 mph.
On the other end of the spectrum, if you purchase the RS 7 with performance package, your vehicle with come equipped with a 4.0-liter, turbocharged V8 engine that produces 605 horsepower and 517 pound-feet of torque. These specifications result in a 0-60 time of 3.6 seconds and a top track speed of 190 mph. Yes, those numbers are ridiculous. In laymen's terms, this car is a f*****g monster.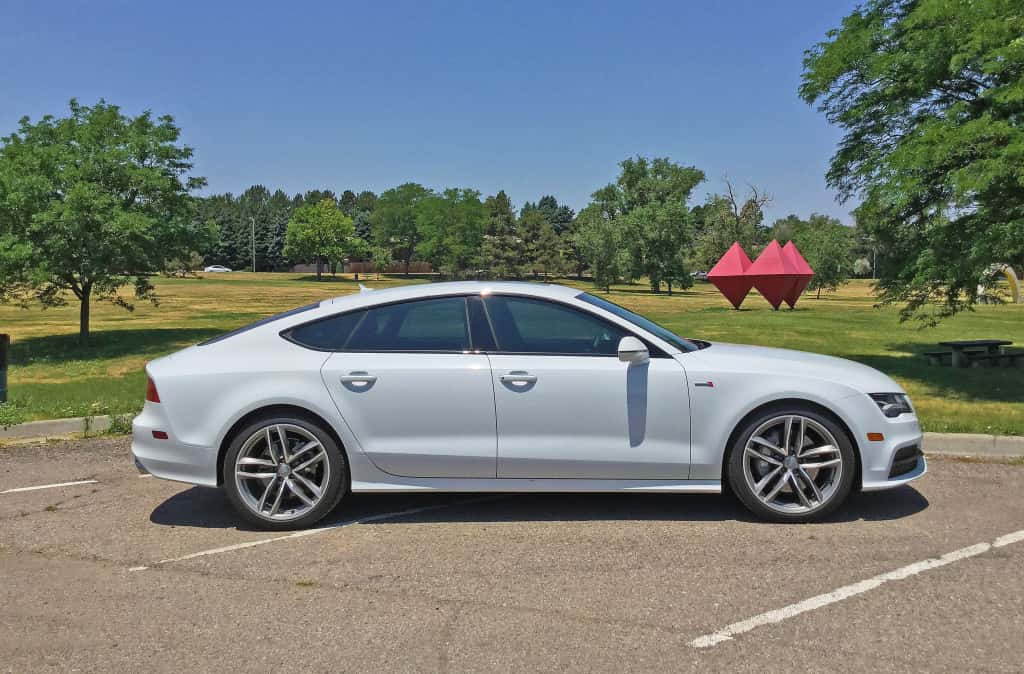 Surprisingly, though, the A7 has a combined gas mileage of 24 miles per gallon, which (for a vehicle in this class) is an industry-leader.
Prestige Imports: The Local Audi Dealer for Denver's Hilltop Neighborhood Residents
If you're in the market for a luxury or performance vehicle that will provide you with that "status-symbol" aura, then visit Prestige Imports. As the oldest Porsche | Audi dealership in Denver and along the Front Range, we can help you find a premier vehicle to fit your needs best.
For those of you specifically looking for an Audi A7, there's no better place for you to buy, finance, or lease a new or certified beauty than with our dealership. Stop by Prestige Imports at 9201 West Colfax Avenue to check out what we have in-stock; we're located between Wadsworth and Kipling.
You can also call (833) 825-5423 to schedule an appointment with one of our Audi Brand Specialists. Likewise, you can check out our online inventory to see what we have in-stock.
Once you're behind the wheel of your new Audi A7, visit one of these local, Hilltop establishments.
Restaurants: The Cheese Company, Locanda Del Borgo, Basil Doc's, High Point Creamery, Park Burger
Coffee Shops: Adagio Bakery and Cafe
Boutique Retailers: Hollyhocks, Poppy Sports, Flower Flour, 3rd Avenue Studios
Cultural Locations: Friends of Chamber Music, Denver Tennis Club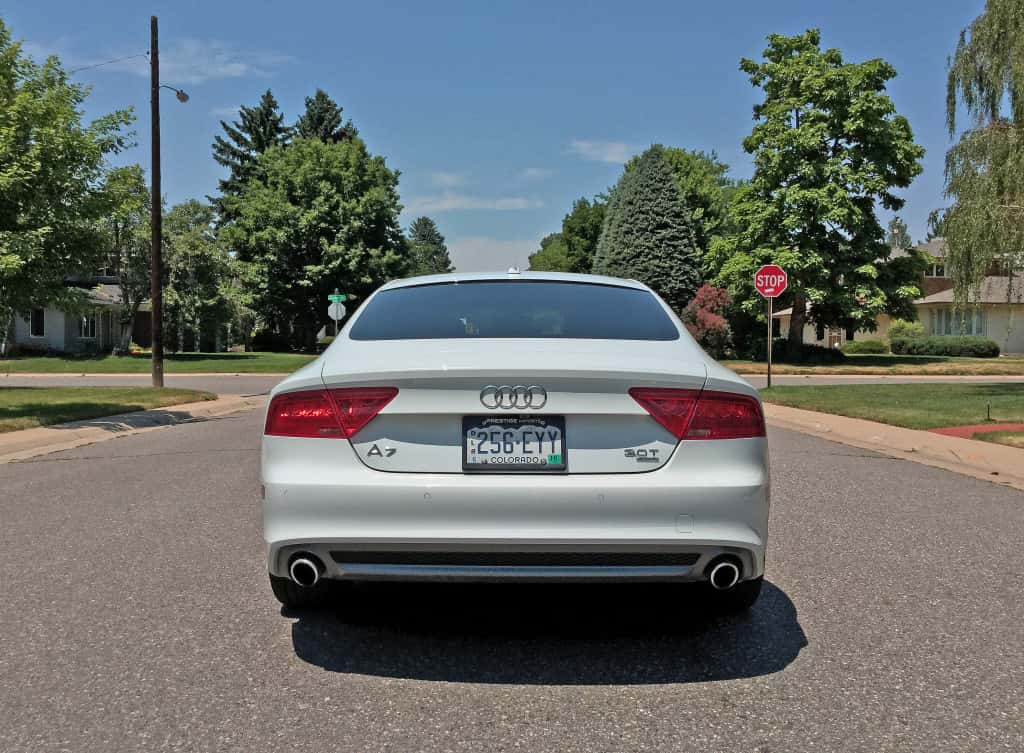 | | |
| --- | --- |
| | |
Banner image by Ken Lund, courtesy of Creative Commons
***
Did you find this article helpful? Did we miss anything? If you have questions or comments, just click the button below. We are here to help!

Questions or Comments >>