What You Should Expect from the Best Luxury Car Dealers in Denver
---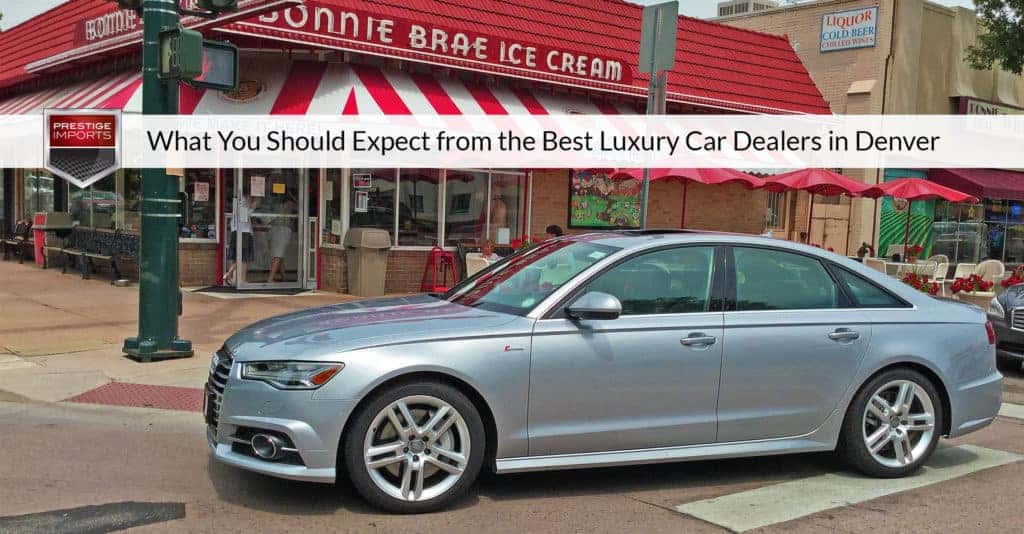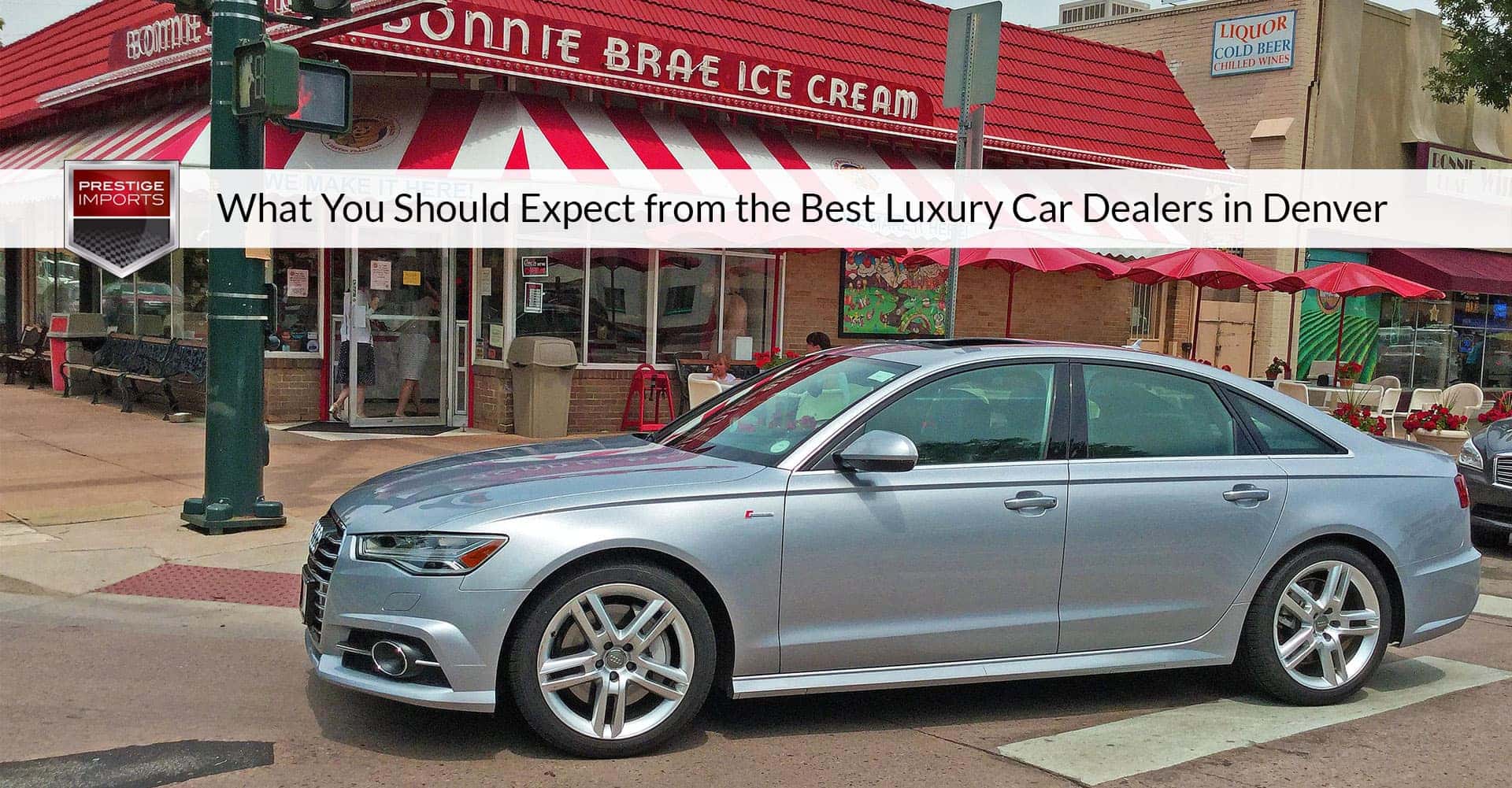 Some say luxury isn't about style, it's about taste. Products with good taste require expertise, passion, and quality ingredients. So It's no coincidence that products with great taste cost more to produce and fetch a higher price.
If you're someone who cannot compromise on style nor taste, you naturally seek out luxury brands and trends. When it comes to luxury cars, sticker-shock is that much more difficult to overcome. That's not stopping the demand for luxury cars, of course, as it continues to grow.
What does one get when choosing luxury car dealers over the rest? What is the real benefit of their cars over a common sedan? Aren't preowned luxury vehicles contrary to luxury taste anyways?
These questions, and many more, will be answered in our short guide to luxury car dealers and why you should choose them over any other dealership.
Learn how you can have your cake and eat it too, just by following great taste.
Pre-owned Luxury Cars Give You Freedom
Let's cover a sometimes controversial subject around luxury purchases: buying used. There's nothing out there that says pre-owned luxury vehicles are inherently less stylish or tasteful. These days, it is the perfect opportunity to buy a pre-owned luxury car, as the market has an influx of off-lease cars.
Look no further than your local Denver luxury car dealers, who offer plenty of pre-owned deals that allow you to get your dream car while staying on a budget. Most people assume that to buy a luxury car, you have to be wealthy enough to not care about how much a vehicle costs. We are here to say that buying a pre-owned luxury car will always be worth your time and money.
Not Your Typical Car Sales
Luxury car salespeople are cut from a different cloth. They exhibit a more personable and laid-back behavior. This is partly because they believe in their cars and they know they will sell based on their own merits.
Having friendlier salespeople and more in-depth conversations about the features of a luxury car is just a win-win for everyone involved. At your average car dealership, the conversations are generally centered around price, finance options, and getting you out the door as quickly as possible. With a knowledgeable luxury car salesperson, there can be a more in-depth conversation about the features and benefits of each vehicle.
Know that Your Time is Valuable
When you step into a common car dealership, you are immediately put in this high-pressure situation. You can't help but feel like you're racing against an imaginary shot clock. The more you're indecisive, the more the salesperson rattles off numbers.
Luxury car dealers present a comfortable atmosphere that centers around the customer experience. Staff is usually much more experienced and trained around customer service. You have a better opportunity to learn about a car's history, attaching more meaning and knowledge to your purchase.
Prestige Service, Parts, and Vehicle Repair
When you discover the vehicle you had always wanted, you will need to ensure it is well maintained. Your car is a big investment, you can't have just any mechanic work on it.
Highly experienced factory trained technicians won't take any shortcuts or use unapproved parts. Luxury car dealers hire only the best professionals who can handle everything from scheduled maintenance to complicated repairs. Repair work on luxury vehicles should only be done with factory approved state-of-the-art equipment to perform precise diagnostics and avoid costly mistakes.
Prestige Imports Collision Center
We pride ourselves on providing excellent, expedient, and experienced collision repair. We have highly trained experts, like Allen Martinez, who bring a lifetime of knowledge and experience to the table.
You can rest easy knowing our Collision Center staff is certified, authorized, and licensed to do work on many major luxury brands.
We are so confident in our work that we back everything with a Limited Lifetime Warranty.
Helping You Realize Expectations
Luxury car dealers come with their own perks and services along with basic maintenance. Here at Prestige, we offer valet service, which picks up your vehicle, regardless of warranty status, and brings it back to you after being repaired.
You don't need to schedule your days around visits to the mechanic anymore. Prestige Valet Service can be utilized throughout Colorado and is very affordably priced.
Other types of perks include free roadside assistance while under factory warranty and free multi-point inspections here at the dealership. Great deals can also be had in the form of pre-paid scheduled maintenance packages, where parts and labor prices are locked in and rolled right into your lease or finance payment.
Finally, at Prestige Imports we are know for a customer experience that goes above and beyond. We feature four customer appreciation events each year – the Winter Driving Event, Spring Mountain Tour, Day at the Track, and Oktoberfest. In 2017 we even added a special event featuring the legendary Rock band Foreigner.
Come See the Best in Luxury Car Dealers
At our dealership, we're the complete package. We'll help you with all the parts, accessories, service and repairs that you will need during the life of the car.
Everything that we have covered about luxury car dealers centers around a core tenant that we value here at Prestige Imports: customer satisfaction. If you're not happy before, during, or after your purchase, it's not going to matter how much money is saved or how great the car looks.
We want to show you what great taste looks like and also provide you with the best-in-class vehicles on the road. Contact us for more information on how you can take the next step to driving in luxury.
***
Did you find this article helpful? Did we miss anything? If you have questions or comments, just click the button below. We are here to help!

Questions or Comments >>