Audi oil change: Intervals, indicators, and other interesting information
---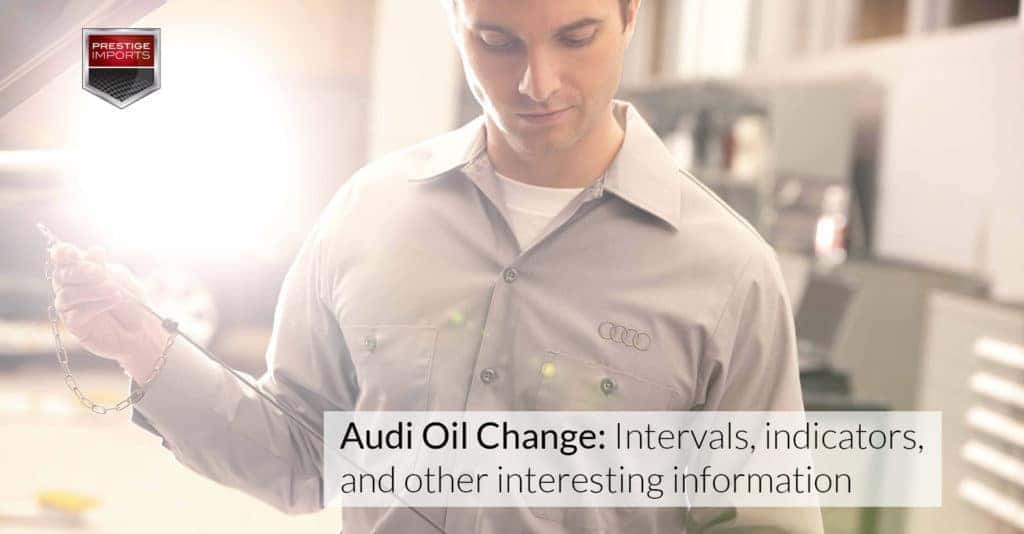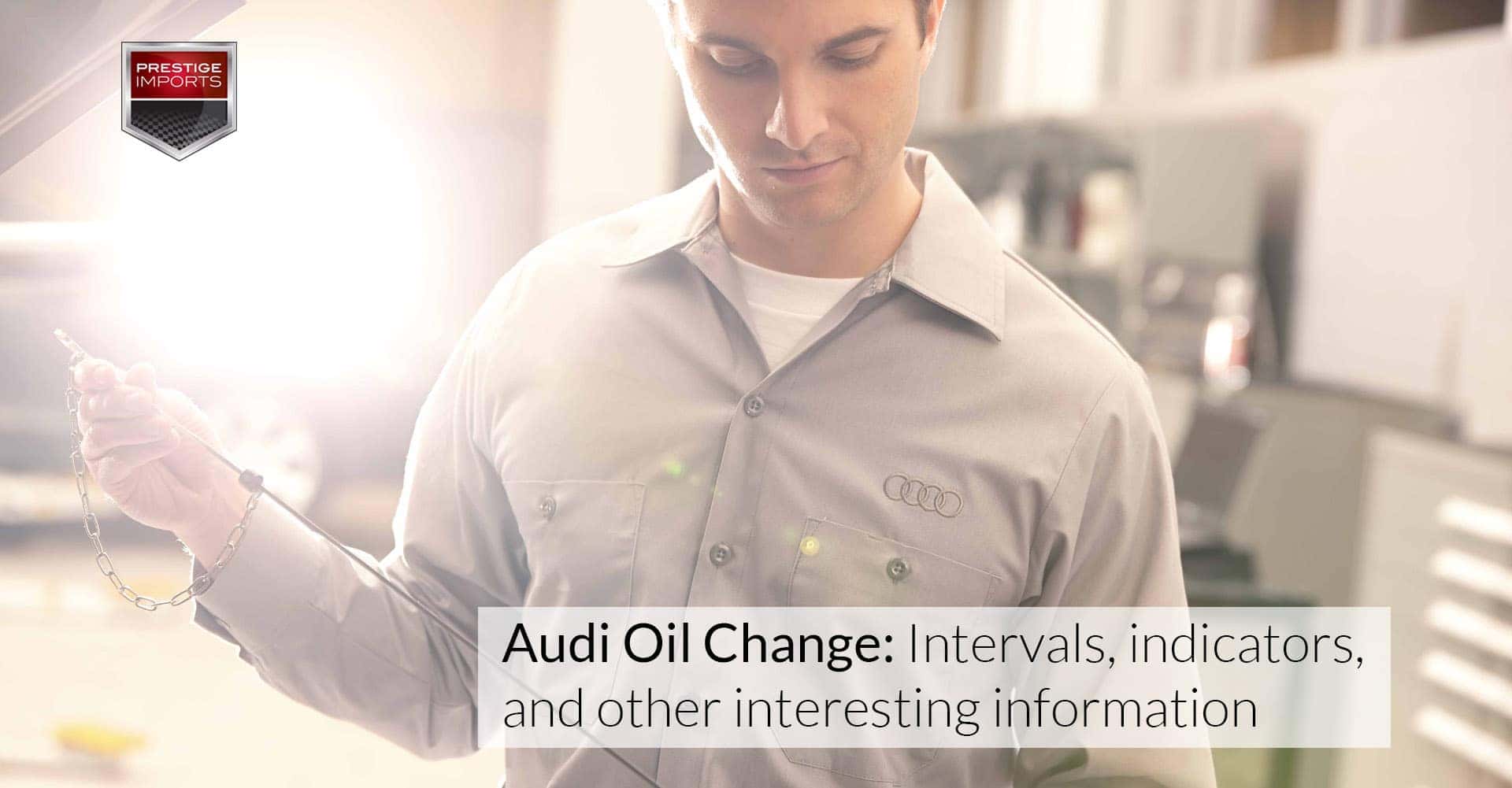 Is it time for an Audi Oil Change? You have questions, we have answers…
Your Audi is a dream machine, made to conquer the open roads. When you test drove your vehicle for the first time you probably felt the sweet purr of the engine, the smooth ride offered from the chassis, the exceptional comfort and luxury in every detail.
It'd be incredible if your Audi could continue to drive unlimited miles and years without ever needing maintenance. Although there has been a lot of progress extending engine oil and filter life, eventually you're going to have to get that oil replaced. For information on the various oil change service levels that we offer, be sure to check out our Complete Guide to Porsche and Audi Oil Change Services.
The Audi "Service Due" indicator light:
So how will you know when you need to come in for your next maintenance? Your Audi will be due for service every 10,000 miles or one year from your last maintenance, whichever comes first. An indicator light on your dashboard, that resembles a wrench, will activate when you reach your next service interval. The "Service Due" indicator light is a friendly reminder that service is due. Don't be alarmed, it is not the same thing as the "Check Engine" light. Your service technician will reset the "Service Due" indicator light after every scheduled maintenance interval, so it will accurately display when your vehicle is due for its next service.
Also, keep in mind that the "service due" is more than a simple oil change. Audi calls for very specific tasks and checks at each service interval. Performing all the necessary maintenance at each interval will keep your Audi humming along without issue for many thousands of miles. To schedule a service appointment call (833) 825-5423
The "Oil Minimum" indicator light:
Another indicator that you may soon be due for service is the oil minimum light. This light resembles an oil can with a drop of oil on the spout and will display the letters "MIN". This light indicates that your vehicle is running low on oil, but does not necessarily mean that it is time for maintenance. It is not at all unusual for Audi vehicles to run through a bit of extra oil, so if you are still a few thousand miles from your next service due date or mileage, simply top off the oil and motor-on.
What kind of oil should you put in your vehicle?
Here at Prestige Imports, our Audi service department uses Castrol 5W40 full synthetic motor oil. This specific oil is offered in our parts department, and we can assist you in topping off the oil right here on our service drive. So come on by our Audi Service Department, conveniently located near Denver, CO, we would love to see you.
If you are outside of the Lakewood area and are unable to swing by, you have a few options. Most gas stations, and almost all auto parts stores, offer 5W40 full synthetic oil. If you are unable to find this exact oil weight, it is fine to use 5W30, 0W40, or a similar weight as long as it is full synthetic. To prevent having to use different types of oil in your vehicle, we always recommend carrying an extra quart of 5W40 full synthetic with you.
We would also caution you to only top off your oil half a quart at a time, to prevent engine oil flooding. Too much oil can actually be as big of an issue as not enough oil and can turn a very easy fix into an extremely frustrating problem. It is always best to err on the side of caution. Add a half quart and drive for a little while before checking your levels. If you are still a bit low, add the rest of the quart.
Why is my Audi using oil?
It is not unheard of to have to top off your vehicle a few times prior to your next service interval. Here are some contributing factors:
Audi has stated that engine oil use may be higher in the first 3000 miles of the vehicle's life. This is due to the vehicle engine's break-in period.
Oil use can vary depending on oil quality, oil viscosity, engine RPMs, outside temperature, road conditions, oil dilution caused by condensing water, fuel residue, or even oxidation of the oil.
Driving habits and towing large loads can also increase oil consumption. The harder the engine works the more oil it will use.
Engine wear can cause oil consumption to increase. Routine maintenance and replacing necessary engine components will help prevent excessive wear.
If you feel like your Audi is using excessive amounts of oil, please mention this to your Service Advisor.
***
Did you find this article helpful? Did we miss anything? If you have questions or comments, just click the button below. We are here to help!

Questions or Comments >>