Audi Brand Specialist Warren Kaye Logs 2,000 Vehicle Sales
---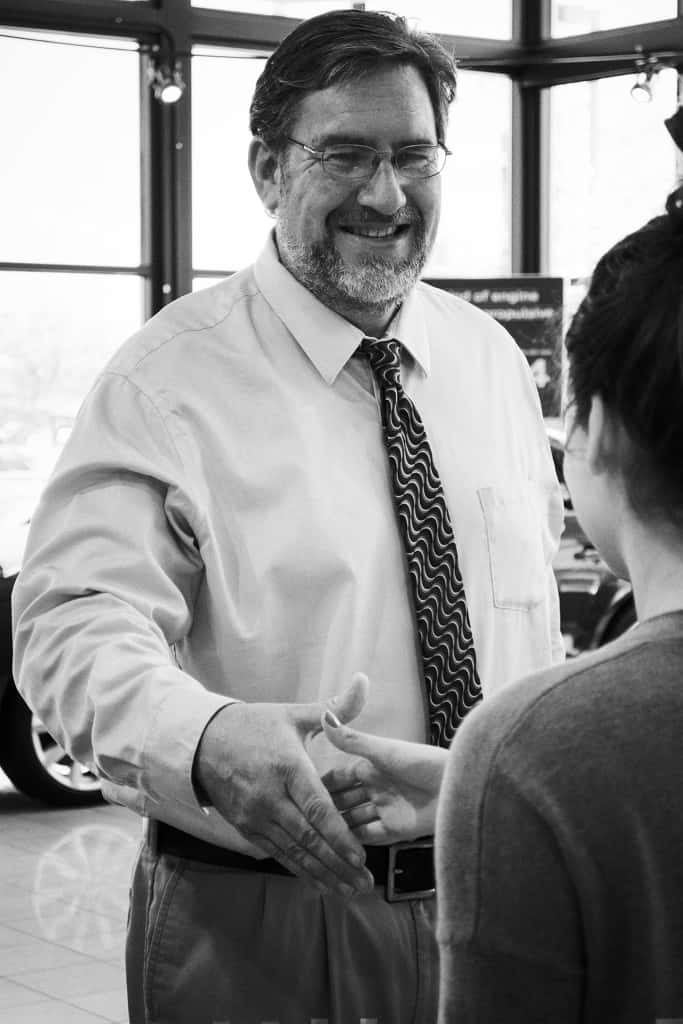 A Prestigious Milestone
Prestige Imports' Audi Brand Specialist Warren Kaye has worked in the automotive industry for close to sixteen years. Recently, he completed the sale of his two thousandth vehicle. While he readily admits that some "people have sold more" cars and have done so "faster," Kaye's career sales volume is a lofty number that merits celebration.
Regarding the details of the two thousandth sale, Kaye recalls: "The customer needed to replace a Subaru, and we had a pre-owned one that fit his needs." Although he says it was an "everyday sale," he understands that "it doesn't matter if a car is $10,000 or $200,000; it's still a lot of money to that person." To this end, he finds every sale in which he matches a specific customer with their ideal vehicle to be a satisfying experience.
How It All Began
The journey to two thousand, though, began, "almost by happenstance." Originally, Kaye studied music in college, "but it's hard to make a living in that profession," he acknowledged. Over the course of several years, he "tried a lot of different things and worked in many fields." But due to the fact that he "grew up around a lot of machinery and enjoyed driving," he decided to give automotive sales a try.
"Early on," Kaye mentions, "I had an opportunity with a Saturn dealership [in Wisconsin] and did pretty well." Of his first automotive sale, he says: "If my memory serves me correctly, it was a pre-owned 1998 Saturn SL." Never one to be complacent with his accomplishments, though, Kaye "graduated to an Audi dealership" after honing his sales chops with Saturn.
While working at his first Audi dealership, Kaye made what he now considers his most memorable sale. "I sold an R8 when the car first launched in 2008. At that time, I was living in Wisconsin and a gentleman who owned a summer house out there bought it. Actually," he adds, "I sold him another R8 a little while after that one." The sale was most memorable to him because "it was the first super car that [he] ever sold."
Time For A Change
As we're all too aware, though, time moves forward; as it does, our lives tend to change with its passage. Warren and his wife are no exception. "I lived in Wisconsin all my life and worked at my last dealership for 15 years." When the "economy in our area took a little bit of a hit," Kaye says, his wife and him decided it was the right time to relocate. Since he is a self-professed "country boy" and his wife is "more of an urban girl," they decided to move to Denver because it's an "urban center with plenty of outdoor opportunities."
Once they arrived in Denver, it's was no surprise (based on his experience) that Kaye had plenty of "opportunities at several places." But he decided to work at Prestige Imports because Denver's oldest Porsche/Audi dealership "fit [his] personality." Explaining the match between Prestige and his own personality, Kaye says: "I'm more of a mom and pop boutique type of guy," focusing on "relationships and long-term commitment. So many dealerships," he adds, concern themselves solely with "high volume. I didn't want that." Given Prestige Imports' attention to customer satisfaction and personal connections, the pairing made sense.
Goals, Skills, and Expectations
Now that he's been part of the Prestige Imports team for a bit, Kaye has set some personal goals for himself. In addition exploring new "opportunities with Porsche," he also hopes to "go beyond three thousand cars sold." In order to do so, he's developing "some good relationships" within the Denver and Front Range communities, similar to how he operated in Wisconsin. "I just want to be someone who people know is going to be around. If customers have questions or concerns, I want them to know they can trust me."
Forming relationships and fostering trust, to Kaye's mind, are the hallmarks of a quality Audi Brand Specialist. To this end, he says, "I try to take a genuine interest in who a customer is as a person. That's important because they want to know that you care about them. I try to care about my customers." Attending to the needs of customers and caring for them continues to make his job "exciting and fun." Kaye adds that a "paycheck is important for everyone—we all have to live. But to be able to enjoy what you're doing while you're making a living is a big deal. I like helping people. I like meeting people."
Even though he's a sixteen year veteran of the industry, the business of selling cars still poses challenges for Kaye. "I would love to say that the job gets easier. I mean, the processes involved with a sale become easier. But the longer you're in the business, the more you expect from yourself. So, in that respect, it's never easy." Of course, Kaye is quick to mention that, "after sixteen years, it's hard to imagine doing anything else."
As relatively new Coloradoan, Kaye carves out time to explore the natural wonders, scenic views, and open roads that make this state so special. "I love driving," he says, "I've owned an Audi A6 for 5 or 6 years now… and just bought a Porsche Boxster." When his work schedule and the weather permits, he enjoys heading up to the Conifer area for a drive, as well as "going for a hike." Occasionally, he also "brings [his] pole and do some fly fishing."
Visit Audi Brand Specialist Warren Kaye and the Rest of the Prestige Imports Team
If you're in the market to purchase or lease a new or certified pre-owned Audi or Porsche vehicle, stop by Prestige Imports at 9201 West Colfax Avenue. Warren Kaye or one of our other Audi/Porsche Brand Specialists will help to find a car that's right for you. You can also call Prestige Imports at (833) 825-5423 to make an appointment.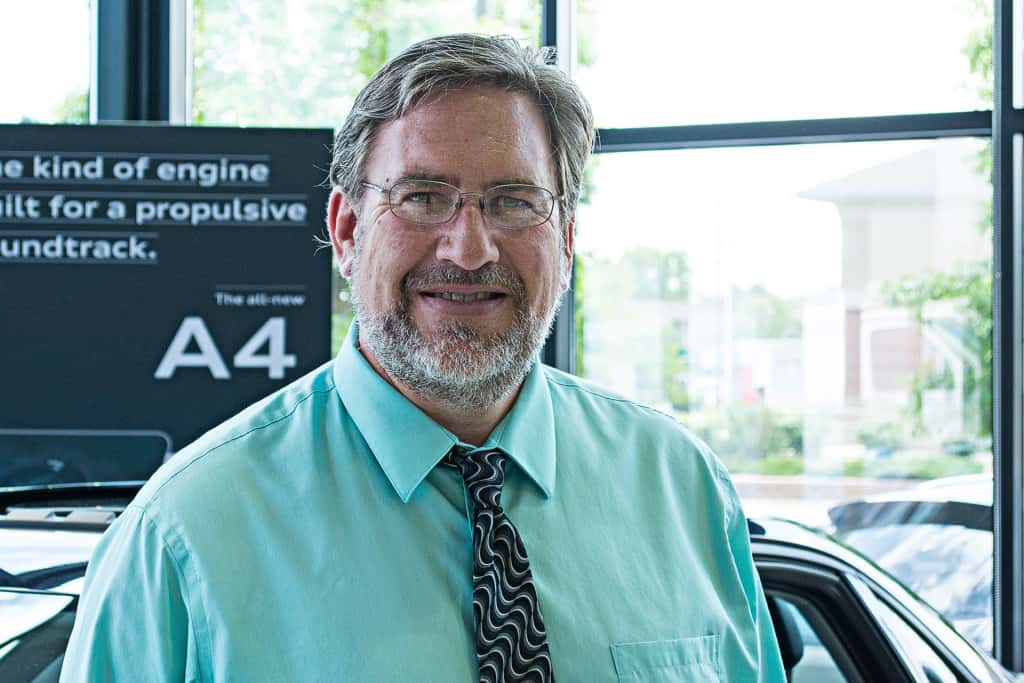 ***
Did you find this article helpful? Did we miss anything? If you have questions or comments, just click the button below. We are here to help!

Questions or Comments >>