Prestige Imports Presents FOREIGNER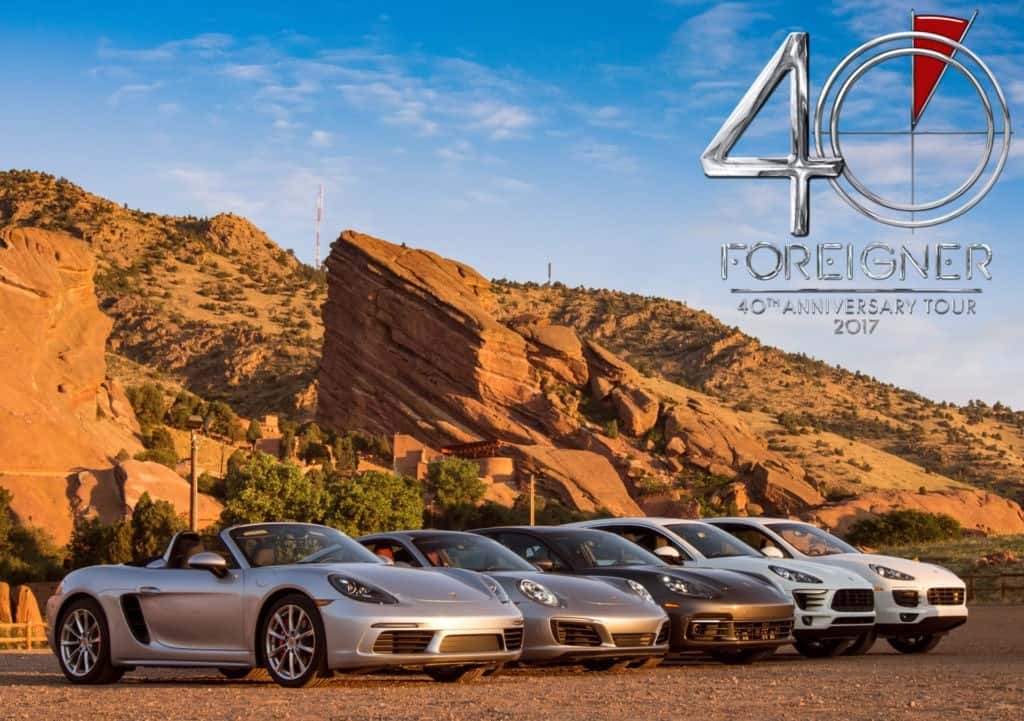 On Labor Day, Monday, September 4, Prestige Imports is proud to present a special musical event for our customers and friends in the Colorado community
Starting at 2:00PM, local country artists The Tyler Walker Band will open up the festivities. Then, at 3:00PM, legendary rock group FOREIGNER will perform acoustic renditions of a couple of their hits live. Following the performance, FOREIGNER will sign autographs to benefit the Grammy Foundation.
After the autograph signing, the band will be transported to Red Rocks Amphitheater in a selection of Porsche vehicles for their 40th Anniversary Tour concert beginning at 7:00PM.
Event Schedule
2:00PM
Prestige Imports – Lakewood, CO
The Tyler Walker Band Performs

3:00PM
Prestige Imports – Lakewood, CO
FOREIGNER Performance & Autograph Signing

4:30PM
Porsche Drive to Red Rocks

7:00PM
Red Rocks – Morrison, CO
FOREIGNER 40th Anniversary Tour Concert
This exclusive acoustic performance is completely free of charge. Fees charged for autographs will benefit the Grammy Foundation's "Grammy in the Schools" music education initiative for public schools. Tickets for the Red Rocks show can be purchased through Red Rocks Tickets.
If you are interested in winning a pair of VIP tickets for the show, please fill out the entry form on this page. Entries will be gathered through August 26th, and the winner will be notified on August 28th, one week prior to the concert.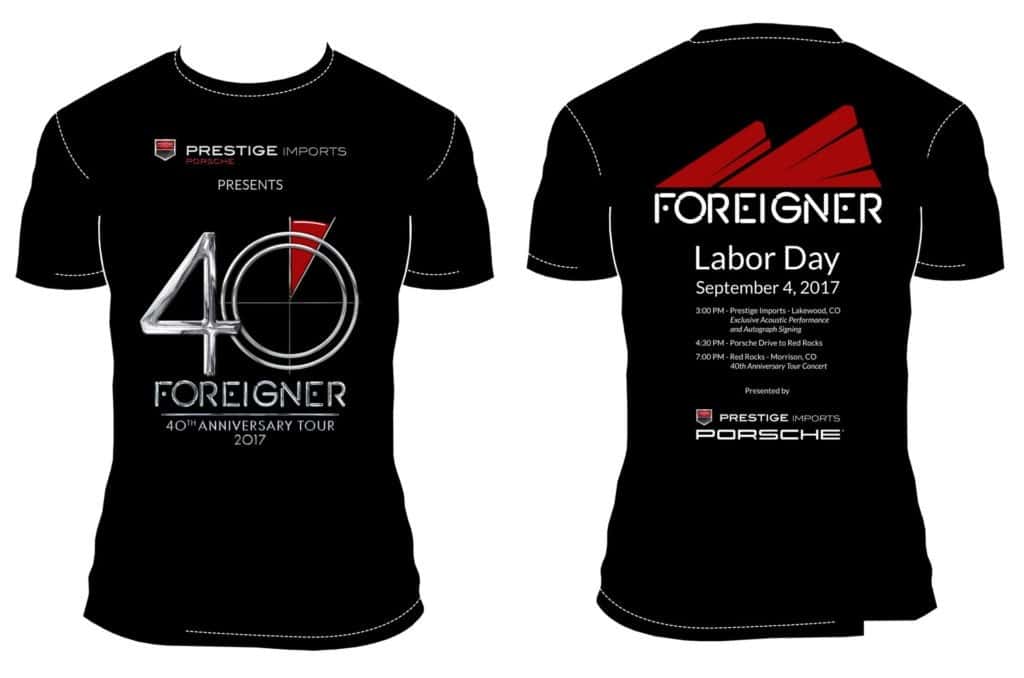 Prestige Imports general contest rules apply and are available by clicking HERE