How do you value my trade-in? Info and tips for getting the best offer.
---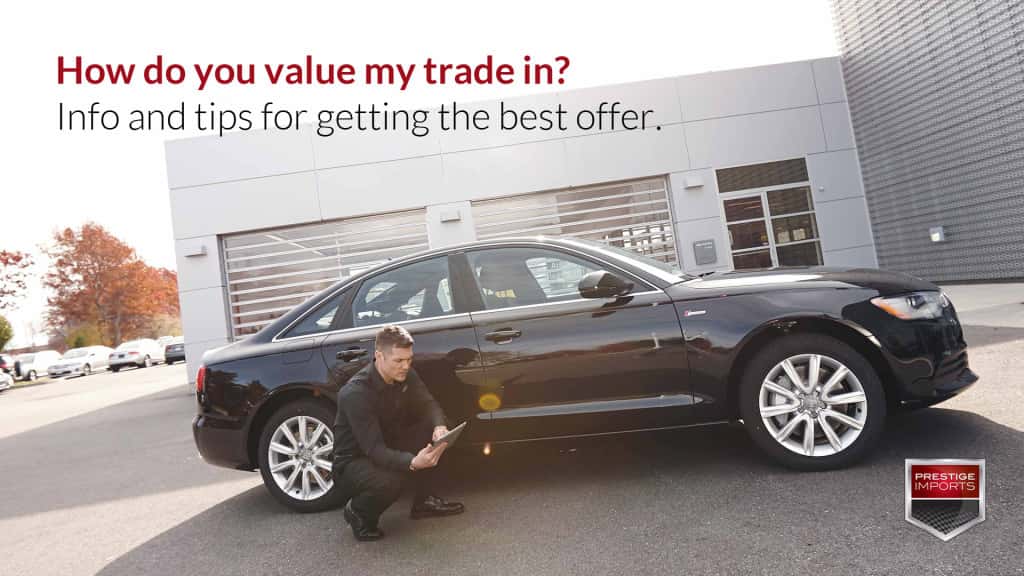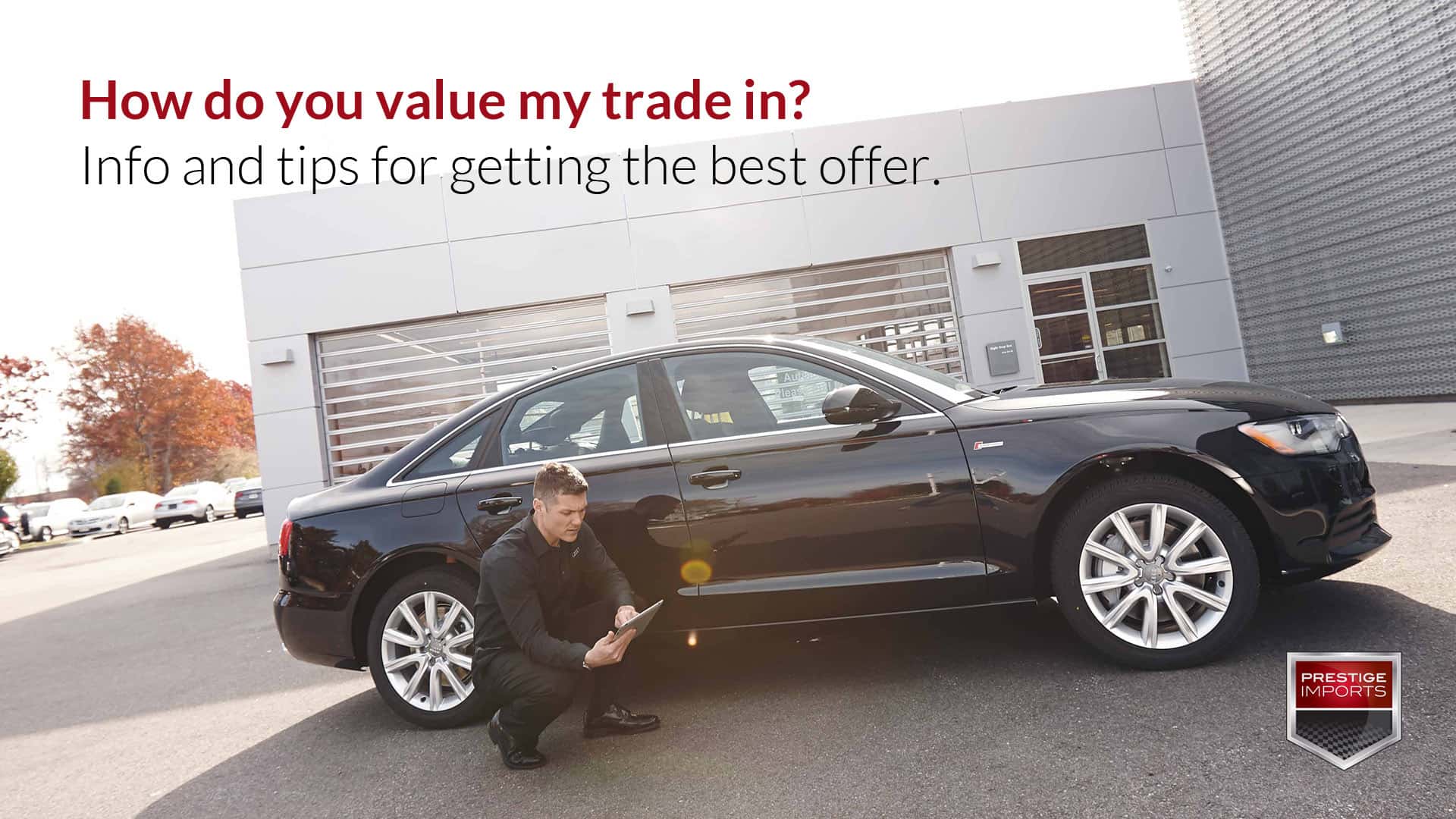 So you've decided it's time for a new car and you are planning on trading in your current set of wheels. You may be wondering how a dealership comes up with a value for your trade. Many people think that dealerships just throw out an arbitrary low number and hope it sticks. Contrary to popular belief, there is actually logic and math behind the numbers we come up with. Here are some simple things that dealers look for when they take a car in on trade, and some tools they use to come up with the right number.
What process do you use to value my trade-in?
One thing dealers must do before they give you a value for your car is to look up comparable vehicles on NADA, Edmunds, and other sites. We check the local market to see how many cars of your make, model, and miles are available, and what they have recently sold for. If you are trading in a Ford Explorer in a market that has just been flooded with Explorers in similar condition, you can probably expect to get less for your trade. The opposite is true for a car in high demand with low availability on the market. Dealers look for inventory at auctions and other dealers in the area before giving you a value on your car.
Next, dealers look at your trade the same way you would look at a car that you are interested in purchasing. We evaluates the condition of the car at the time you bring it in. Many people have a personal attachment to their car, and when they trade it in, they overlook many issues that the dealer cannot look past. When you buy a used car, you typically pay attention to the same things that dealers do. For instance:
Does the car have new tires?

When was the timing belt replaced?

Are there any major blemishes or imperfections to the inside or outside of the car?

How many previous owners?

Does it have a clean Carfax and has it been in any accidents?

Is there any evidence of mechanical, transmission, or electrical issues?

Has the car been smoked in?

Are any service records available and has the car been serviced at regular intervals?

How many miles a year was it driven.
What can I do to ensure that I get the most value for my trade in?
Dealers are just as cautious of issues that may be costly in the long run as you would be. Our Sales Managers only have about 10 minutes to come up with a value for your car, so presenting it in the best possible condition will be key to getting a reasonable value for your car. Be sure to resolve any major issues before bringing your vehicle in and make sure it is clean and looks well maintained. Simply running it through the car wash and giving it a quick vacuum will definitely enhance the perception that you cared for your car. This improves its value for obvious reasons. Gathering any available service records and receipts will also help the Sales Manager gain some insight into the history of your car.
After taking into consideration variables such as market value, availability, vehicle condition, and vehicle history, the Sales Manager will come up with a value for your trade. Keep in mind, the dealer will have to incur the costs of any mechanical or cosmetic repairs that are necessary when you trade-in your vehicle. If you don't agree with the number your receive, you are always free to counteroffer or sell your vehicle privately. In the long run, it is up to you to decide whether trading your car is the right choice.
Would you like to get started? Value your trade-in on our "KBB Instant Cash Offer" page.

***
Did you find this article helpful? Did we miss anything? If you have questions or comments, just click the button below. We are here to help!

Questions or Comments >>