Winter Trickle Charging using the Porsche Battery Maintainer
---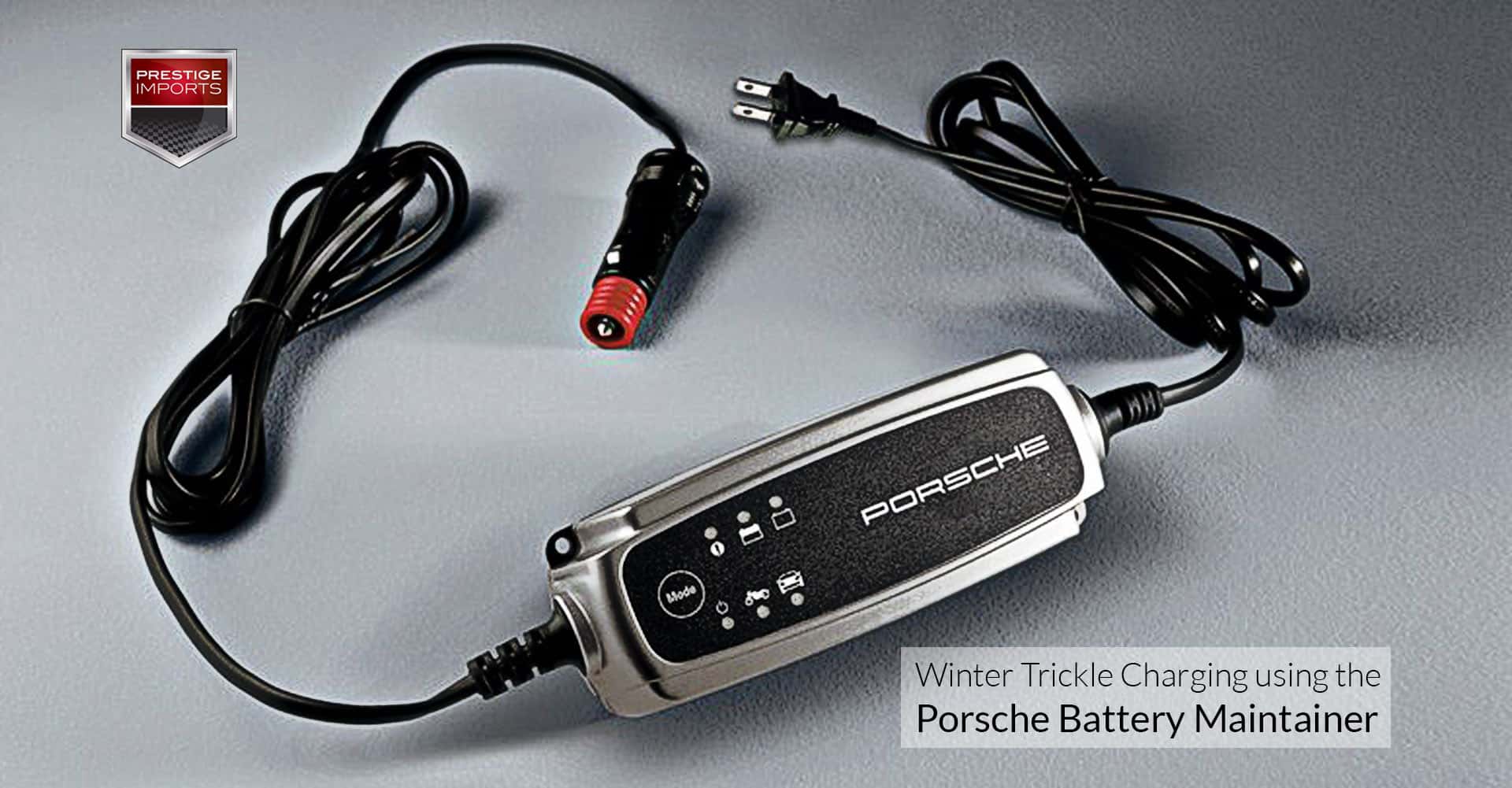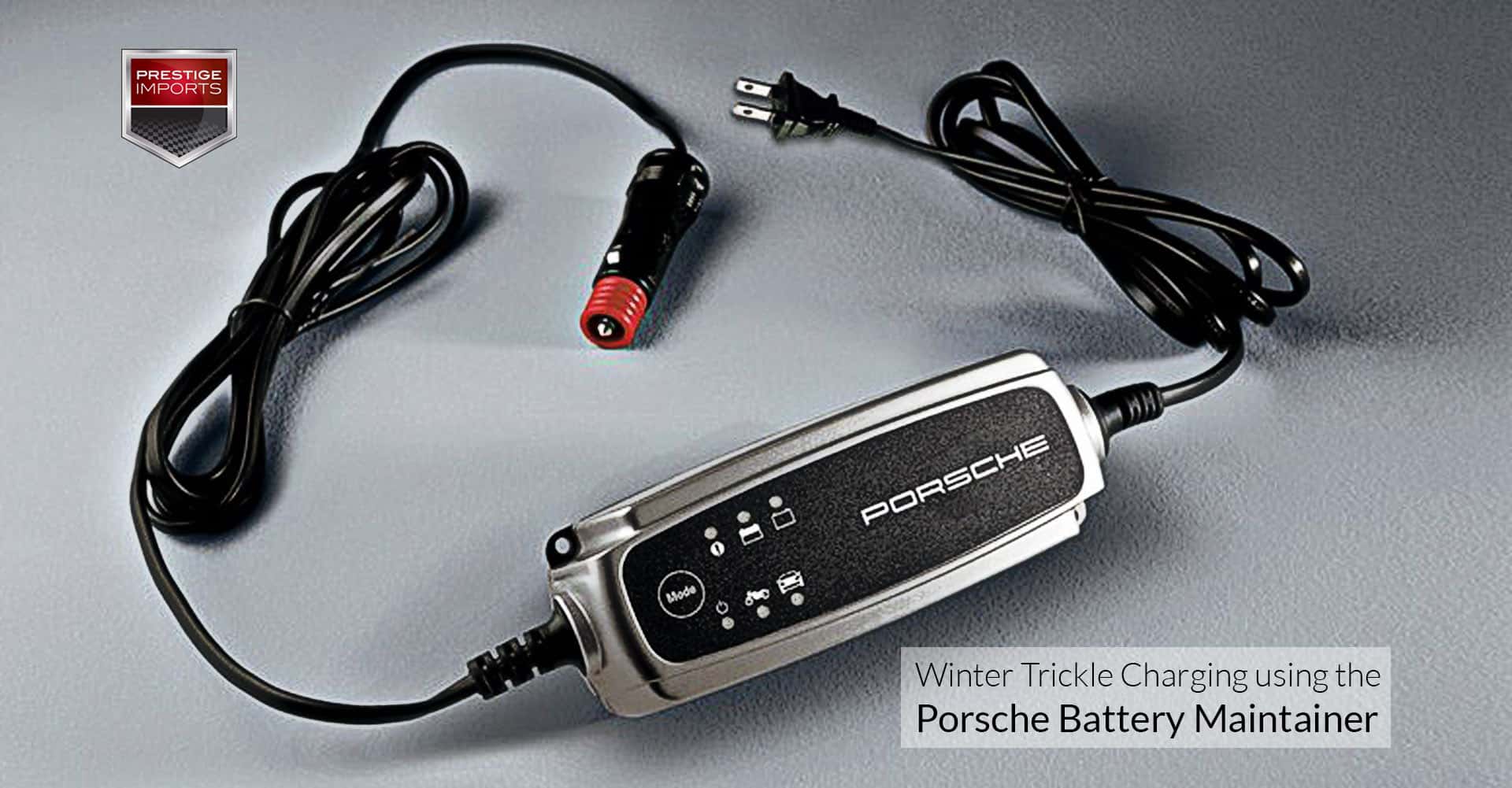 With seasonal changes in Denver and along the Front Range rapidly approaching, it's time to begin preparing for your Porsche's winter storage. There are several best practices for properly readying your vehicle for the winter months; but one of the most important preparations to consider is battery maintenance.
With newer Porsche vehicles, electronic components continually draw power from the battery, regardless of whether or not you start the engine. When you combine this feature with the regular power depletion a battery experiences during periods of extended inactivity, then your vehicle's battery has the potential to drain fully while in storage.
Porsche Battery Maintainer
To combat power drainage, Porsche created the Porsche Battery Maintainer (AKA the Charge-o-mat Pro). This accessory is a Porsche-branded battery and trickle charger with increased charging power (5.0 A) and additional lithium-ion mode for the Porsche lightweight battery. It retails for $232.62.
Be aware that, unlike Porsche's Charge-o-mat Pro, many trickle chargers provide an unregulated charge to your battery. If left unmonitored, trickle chargers can boil a battery's fluid dry. The Charge-o-mat, conversely, is also a battery maintainer. Maintainers fully charge a battery, then reduce the charging voltage until the battery's power once again depletes. The Charge-o-mat allows owners to toggle between "charge mode" (when your battery is dead), and a "maintain mode" (when preparing for winter storage).
As for the device itself, the end of the Porsche Battery Maintainer fits into the 12-volt accessory outlet; the other end plugs into a standard, two-prong wall outlet. If your vehicle does not come equipped with a cigarette lighter for the 12-volt end, you can purchase an adapter.
If you need to purchase a Porsche Battery Maintainer, visit Prestige Imports at 9201 W. Colfax Avenue in Lakewood. You can also call our Parts Department at (833) 825-5423 to speak with a representative about Porsche winter charging options and to check for availability.
***
Did you find this article helpful? Did we miss anything? If you have questions or comments, just click the button below. We are here to help!

Questions or Comments >>