Porsche Cayenne: Best family SUV for performance and style
---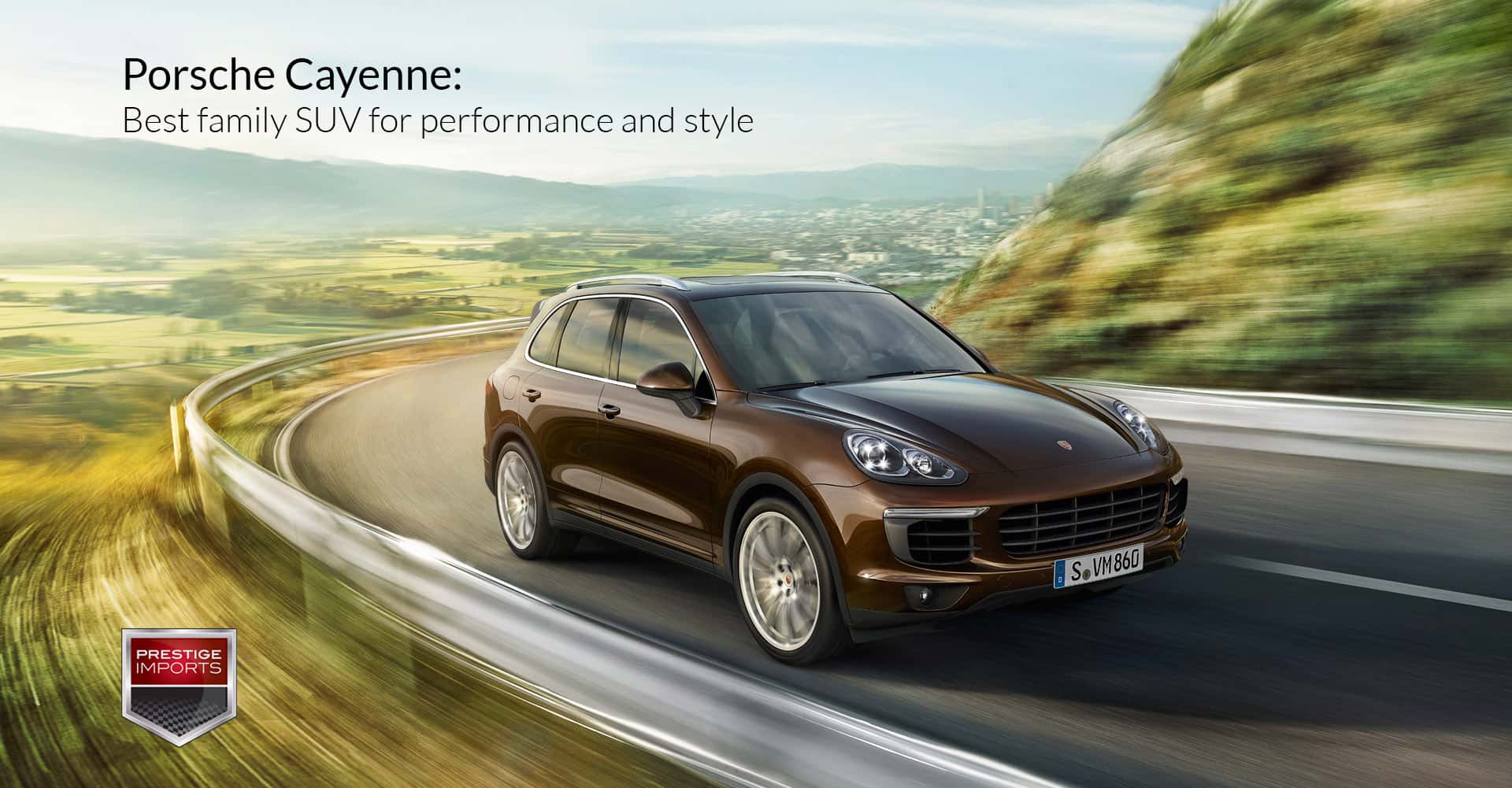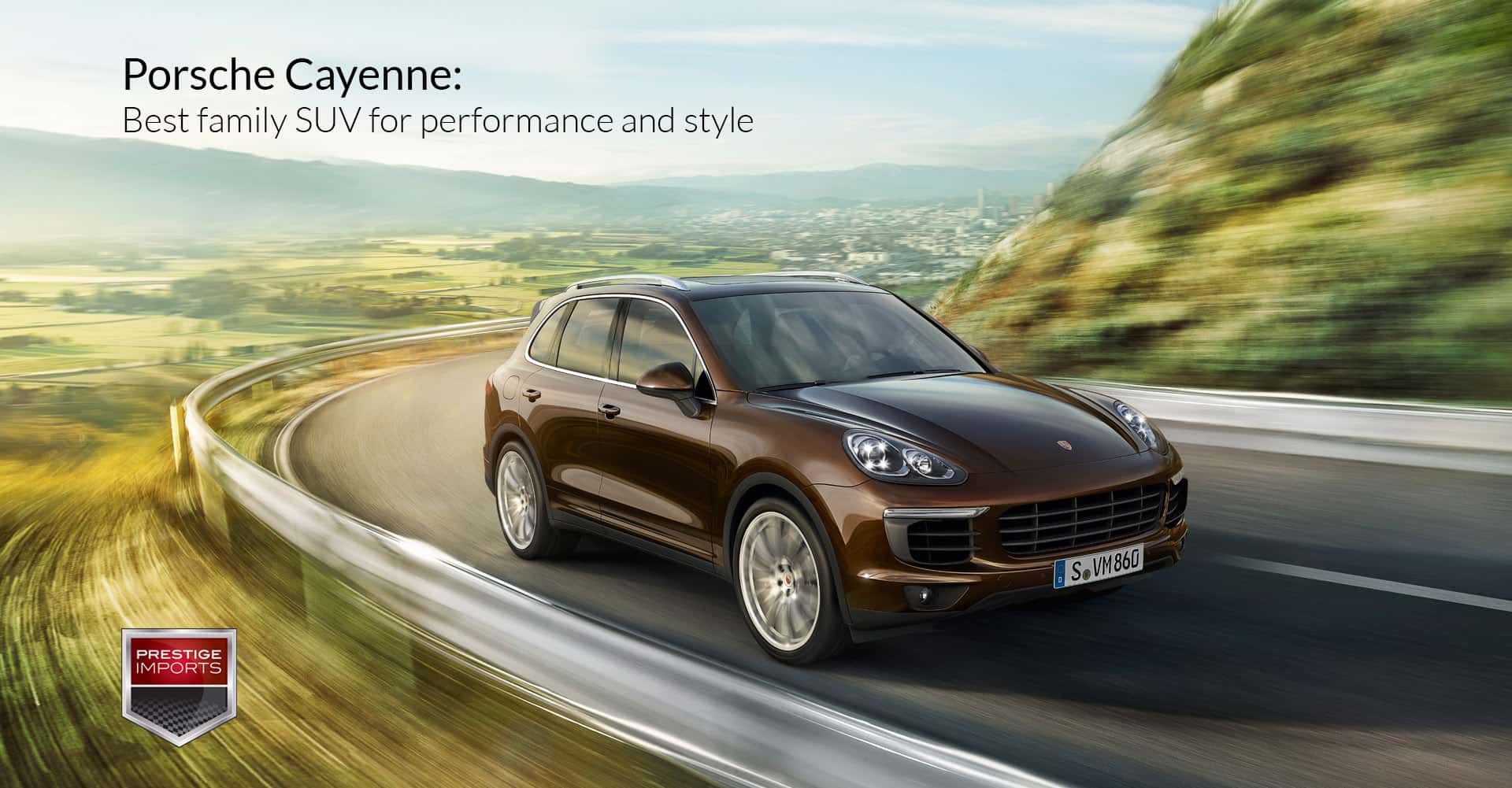 Porsche Cayenne: Best family SUV for a world champion… or for the rest of us
Fresh off their win in the fiftieth iteration of American football's Big Match-Up, the Denver Broncos are basking in the afterglow of their gridiron victory by way of parades and rallies. But one member of the squad has an additional reason to celebrate. Recently, Broncos' Defensive Lineman Malik Jackson and his partner Jade welcomed their baby daughter Nahla into the world.
Like most couples who have children, one of their first tasks was finding a vehicle that could satisfy the needs of a growing family. To this end, the couple was looking for a car that would offer them the glamour of a luxury automobile with the security of a family vehicle.
For better or for worse, though, the stereotypical image of a "family" car too often is an over-sized, under-performing eyesore. In 1983, National Lampoon's Vacation leveraged this automotive reality into a humorous punchline. In the movie's opening scene, the filmmakers introduced the fictitious Wagon Queen Family Truckster to the movie-going world:
After the release of this film, the Family Truckster immediately became a ubiquitous, American touchstone for transporting suburban families across the country in the most tasteless fashion imaginable.
But as the decades passed, the suburban family's mode of transportation morphed from the station wagon into the minivan. Equally (if not more) uncool than the wagon, the minivan became an emblem for the crushed dreams and banal existence of middle-class America.
In what can only be deemed a horrifically, misguided attempt to employ irony for the purpose of resuscitating the lamest of all automotive segments, Toyota launched its Swagger Wagon campaign in 2010 to promote their Sienna minivan:
While the 13 million views of the original Swagger Wagon video prove that it was a viral hit, I can't imagine the video contributed to Toyota actually selling any vehicles. I would wager that the video clip simply reinforced a rather self-evident fact: driving a model (especially a minivan) in the Toyota fleet is not cool.
Five years later, the Japanese automaker inexplicably rebooted their Swagger Wagon campaign. If nothing else, it let audiences know that Toyota learned little to nothing about selling cars during the subsequent half decade:
After watching this video clip, there are a few things we can say definitively. First, this is far and away the lowest point in Busta Rhymes' otherwise storied career. Second, if you're visually alluding to Mase in a post- My Beautiful Dark Twisted Fantasy era, then you're either "next level in-joking" or totally out-of-step with cultural points of reference. I seriously doubt Toyota fits the former of these two categorizations.
But pejorative stereotypes don't have to be synonymous with the family automobile. In fact, Prestige Imports offers several vehicles that provide both space and safety that parents desire, while simultaneously presenting an image of style, class, and sportiness. So if you're cruising around Littleton, Castle Rock, and Cherry Hills, or commuting into the downtown Denver area, you'll never have to sacrifice elegance for the sake of safety or comfort.
And, yes, it turns out that Malik, Jade, and Nahla will be shuttling around the Denver-area in one of the luxurious alternatives Prestige Imports offers: the Porsche Cayenne.
To earn the title "Best Family SUV" a vehicle would be required to bear the Porsche badge, meaning it incorporates performance and sport DNA into its design language. Looking at images of the Cayenne GTS below, one cannot deny that this is a slick whip:
Moreover, if you select one of the premium versions, such as the Turbo S, you'll boast a top-speed of 176mph and an engine that accelerates from 0-60 in 3.8 seconds. This is definitely not the Wagon Queen Family Truckster. In fact, this SUV absolutely crushes pretty much any other car on the road. It's no wonder, then, that the Denver glitteratti are lining up to buy this vehicle.
It's hard to argue with such a purchase, as Porsche spared no expense in developing the best family SUV on the road. The German manufacturer developed a luxury SUV that provides the drive of a performance vehicle with an envy-inducing design language, while guaranteeing the highest level of safety. The Cayenne's safety results from a vast list of features, such as premium braking technology, Porsche Traction Management, Porsche Stability Management, the Porsche Dynamic Light System, daytime running lights, and a slew of assistance systems.
As far as capacity and size are concerned, the Porsche Cayenne affords passengers in both the front and the rear of the vehicle ample room without compromising its looks. The exterior measurements are as follows: a height of 67.4 inches, a width of 85.2 inches, a wheelbase of 113.98 inches, and a length of 191.14 inches. Its curb weight is 4488 lbs.
Not only does the SUV have plenty of space for passengers, it comes equipped with all the comforts one would expect in a Porsche vehicle. For example, even the entry-level model contains comfort seats with 8-way electrical adjustment, 2-way headrests, a rear seat system with split-folding seat bench, fold-out center armrest with 2 cup holders, manual fore/aft adjustment and backrest angle adjustment, leather seats, Cargo Management, Driver Memory Package, heated and ventilated seating, and much, much more.
Of course, one of the many beauties of language is it's ability to adapt to a multifarious array of circumstances. To this extent, one can stretch, so to speak, the elasticity of the phrase "family car" to fit darn near any context. And that's just what Porsche did a few years ago with their "Everyday Magic" television spots. Here's one of them:
Snowmobile. Pickup Truck. Getaway Car. School Bus. OK, so maybe the creatives and marketing execs at Porsche are indulging their daily-driver fantasies a little bit too liberally with the above commercial. But, nonetheless, the message is clear: Porsche provides folks with ducat-laden pockets the opportunity to tool around town in style, regardless of family size.
If you'd like to check out the best family SUV on the market, we have plenty of Porsche Cayenne models in-stock right now. Need something a little smaller, or a little bigger, or a little easier on the wallet? Be sure to consider the Porsche Macan or Audi's Q line. Simply stop by Prestige Imports to weigh your options. We're located at 9201 West Colfax Avenue between Wadsworth and Kipling. Conversely, you can schedule an appointment with a Porsche Brand Ambassador by calling (833) 825-5423.