Porsche 918 Spyder: Monday's Prestigious Sounds
---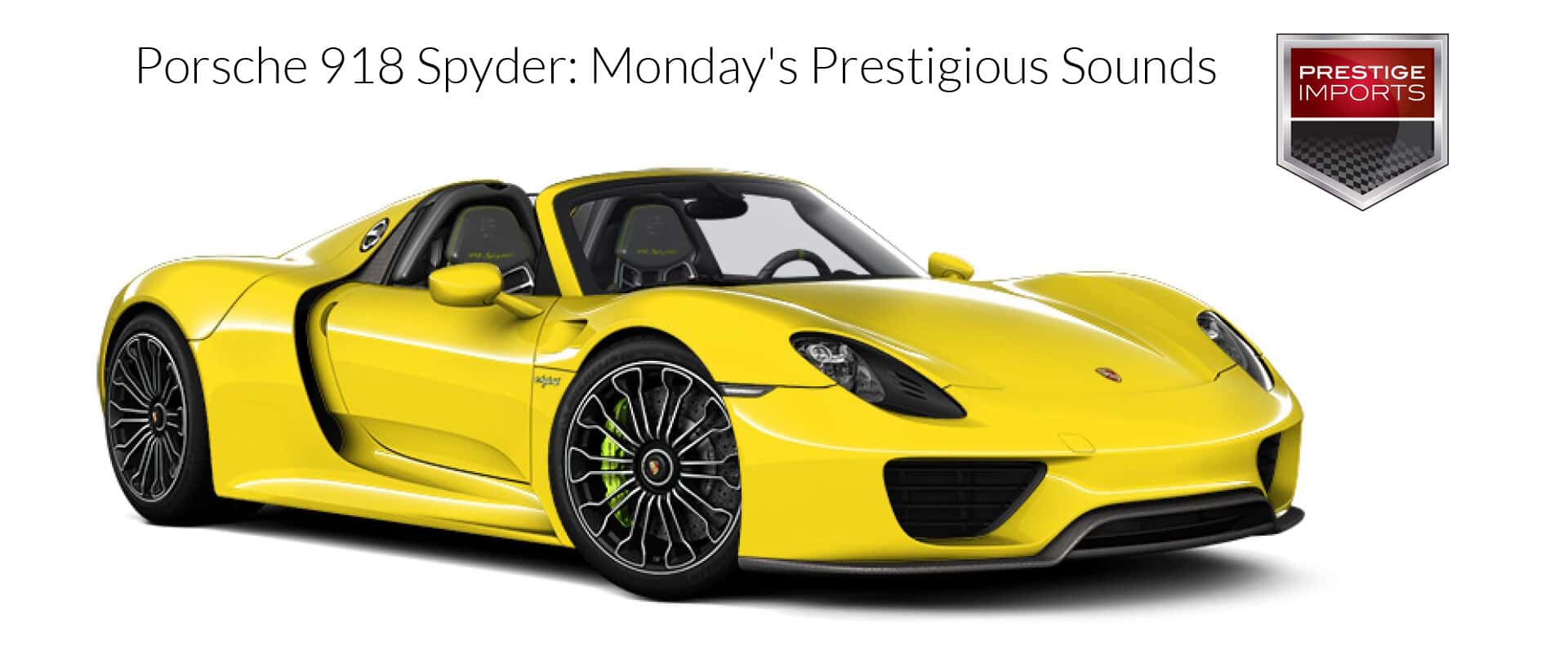 Porsche 918 Spyder: Monday's Prestigious Sounds
The past few Mondays, I've focused on the exhaust sound of the Audi R8 V10 Plus. The naturally-aspirated engine possesses a formidable and distinctive growl that has been worthy of consecutive week features.
This week, though, Monday's Prestigious Sounds features the Porsche 918 Spyder. This supercar runs on a naturally-aspirated V8 engine that produces 608hp, but it is bolstered by two electric engines that create an additional 279hp. In addition to listening to this car's exhaust, I would encourage you to check out some of the gorgeous shots in the video. Whoever filmed this spot knows a thing or two about aesthetics:
If the above video got you jazzed up, I would suggest stopping by by Prestige Imports to test drive a Porsche. We are located at 9201 West Colfax Avenue between Wadsworth and Kipling in Lakewood, CO. You can also call us at (833) 825-5423 to schedule an appointment with someone in our Sales Department.