Porsche 918 Spyder hands-on review
---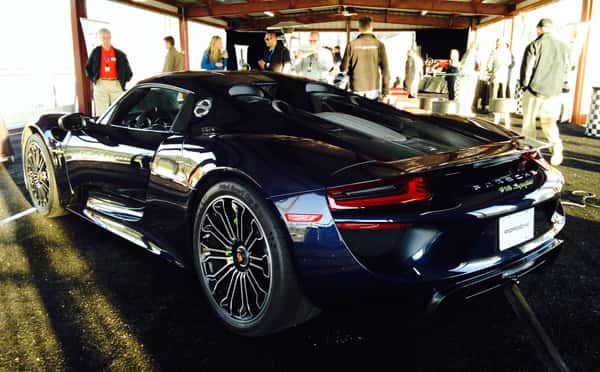 Sean Farshchi, our Porsche Sales Manager, was recently at Road Atlanta for a Porsche track event featuring the incredible new Porsche 918 Spyder. He checked in with the following hands-on review…
The 918 is unreal! It is so fast you won't believe it. Also a really impressive trait is how easy it is to drive. I felt like I could drive the car all-day and not be uncomfortable. Visibility is very good. It can actually handle all of its power and it is so unbelievably balanced. It is so smooth, it brakes with incredible fluidity and the acceleration is just out of this world. Even at 120 mph it will push you back like a G6 about to take off (only without any front end lift).
We also drove the new Turbo S on the track and I was astonished at how the 918 could chase down the Turbo S as if it were barely moving. On one particular corner, turning to a straight away, the Turbo S went from about 40 mph to 120 mph in what felt like no time at all. The 918 went from 40 to 175 in the same distance…WOW! And what's more it did it in such a controlled fashion that I never felt uneasy behind the wheel. It is simply the most incredible automobile I have ever driven!
Porsche is claiming to be 70% sold out on 918's and not one car has even been delivered. In the next month or two I fear it will be sold out forever and in the history books. It would be an ultimate privilege to own this masterful piece of engineering.
The Porsche 918 Spyder is being positioned as the finest production car ever built, and the most progressive and advanced car ever offered for sale to the public. The technology, the look, the fit and finish are all of the highest order. It sports three engines (two electric and a stunning V8). The V8 weighs in at only 298 pounds yet produces 608 HP. When paired with the front and rear electric motors the car puts out almost 900 HP and a staggering 944 lb-ft of torque!
The car is made up mostly of carbon fiber which, as you may know, is incredibly lightweight yet fiercely strong and rigid and is ascetically gorgeous!
The performance is out of this world. The 918 has graced only a few tracks thus far and has set the all-time records at all of them, including the famed Nürburgring.
This is truly the ultimate car and will be the finest specimen in any collection, bar none!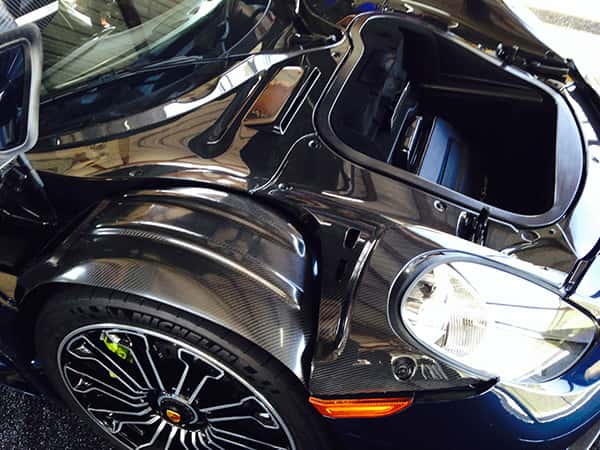 ***
Did you find this article helpful? Did we miss anything? If you have questions, or ideas for future articles, hit us up in the comments. We are here to help!