Locked Out of my A4 Premium: A Cautionary Tale
---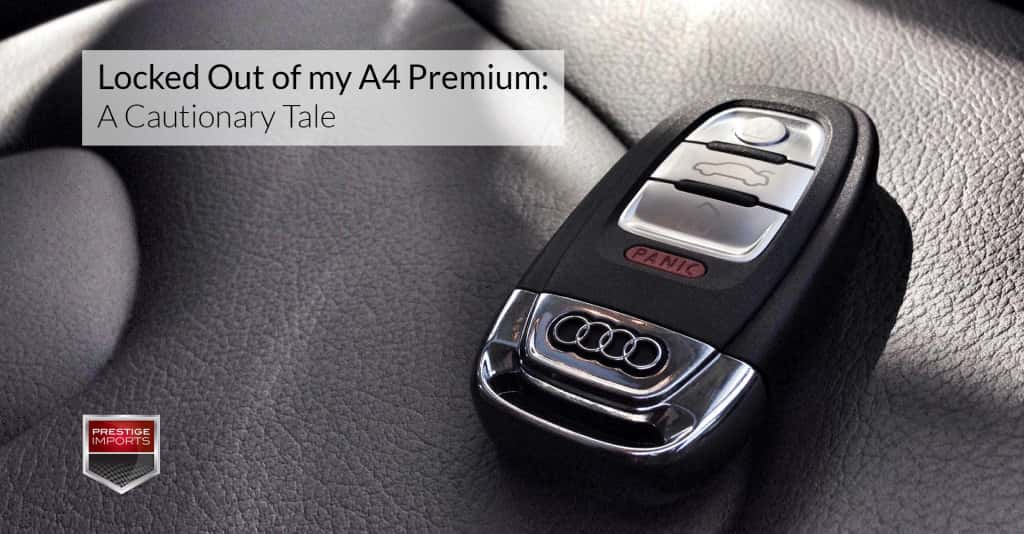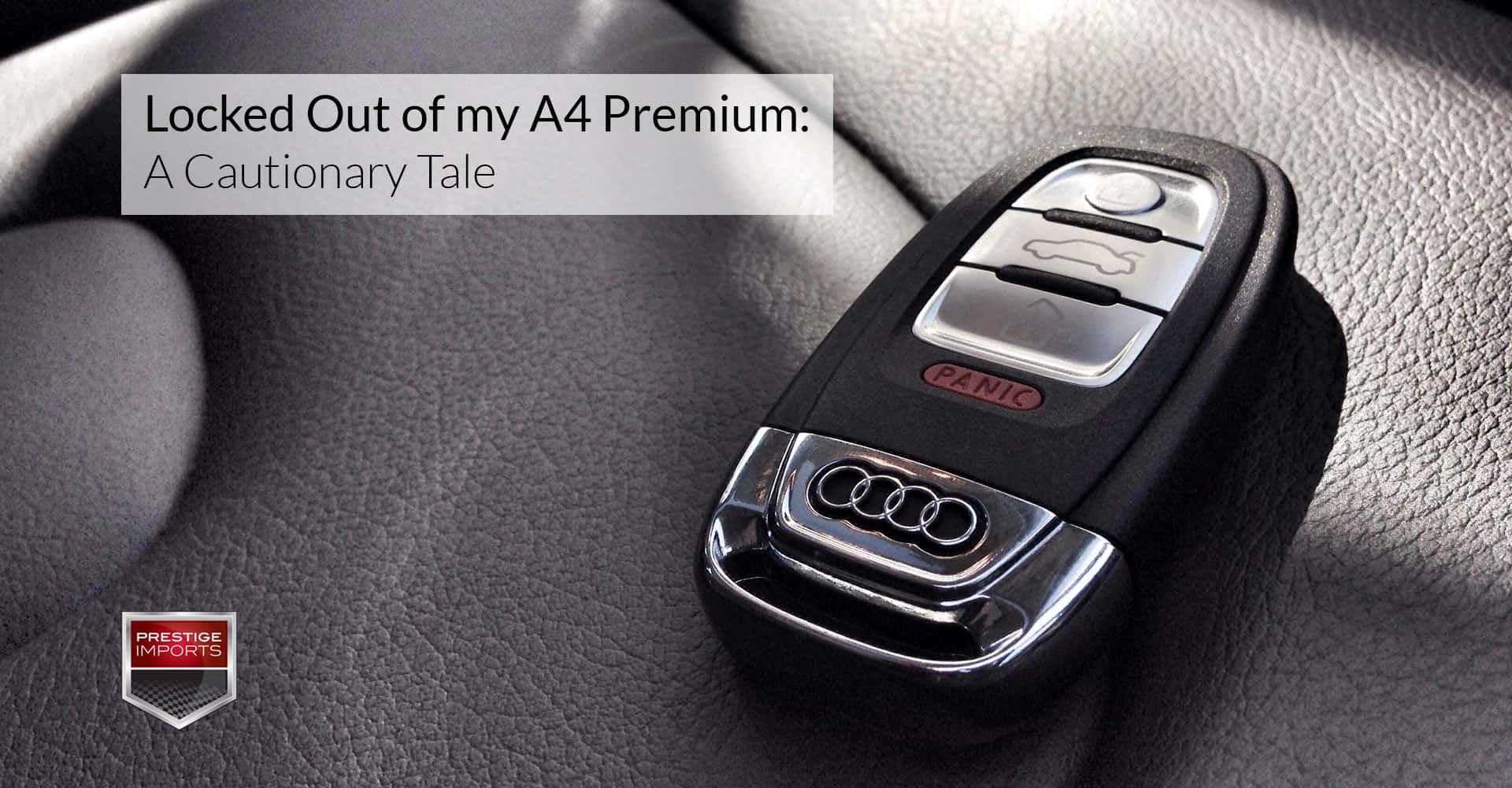 I'm locked out of my Audi! How did this happen?
We've all been there before. Pulling up to the grocery store, rushing to get in, get our goods, and get back out with enough time to beat the school bus home. But oh no! We're Locked Out! We've locked our keys inside the car. Just how did this happen?Fortunately, accomplishing such a feat is actually fairly difficult to do. But if you insist, here is a handy how-to guide you can use to effectively lock yourself out of your Audi Premium vehicle after the ignition is off and the key is removed:
Exit the vehicle and close the driver door
Open any other door or the trunk
Press the lock button on your key fob with the door or trunk still open
Toss your key fob back inside the car (Note: This is where people tend to run into trouble, maybe they put their key in their purse, briefcase or diaper bag out of habit, but then they decide to lock the bag in the trunk for security, forgetting that the key is inside.)
Close the trunk and all doors
At this point, you should hear a single chirp, indicating the vehicle is now locked, regardless of where your key is located.
The key fob will not lock the vehicle if the driver door is open. However, any other combination of open and closed doors will allow the fob to function normally. Additionally, the on-door lock / unlock buttons will not function if any door is open.
So be sure that whenever you step out of your vehicle, your key is safely secured with you and not inside the car!
We were unable to replicate any scenario wherein the car would lock itself automatically, with one exception: if the car is already locked, and you press the unlock button, but do not open any doors, the car will automatically re-lock itself after 60 seconds.
I'm locked out of my Audi! What do I do now?
What do you do if you actually find yourself in just such a situation? First and foremost, we at Prestige Imports do not have any way to remotely unlock your vehicle. We are happy to chat on the phone and empathize over your rotten luck, but we can't actually help you unlock your vehicle. You will need to contact a qualified locksmith, or better yet, ensure you are enrolled in Audi Roadside Assistance – (800)411-9988.
For more information on Audi Emergency Assistance, including links to their handy roadside app, visit www.audiusa.com/help/vehicle-and-owner-assistance
***
Did you find this article helpful? Did we miss anything? If you have questions or comments, just click the button below. We are here to help!

Questions or Comments >>