Instagram Images of Audi, Porsche, and Prestige Imports
---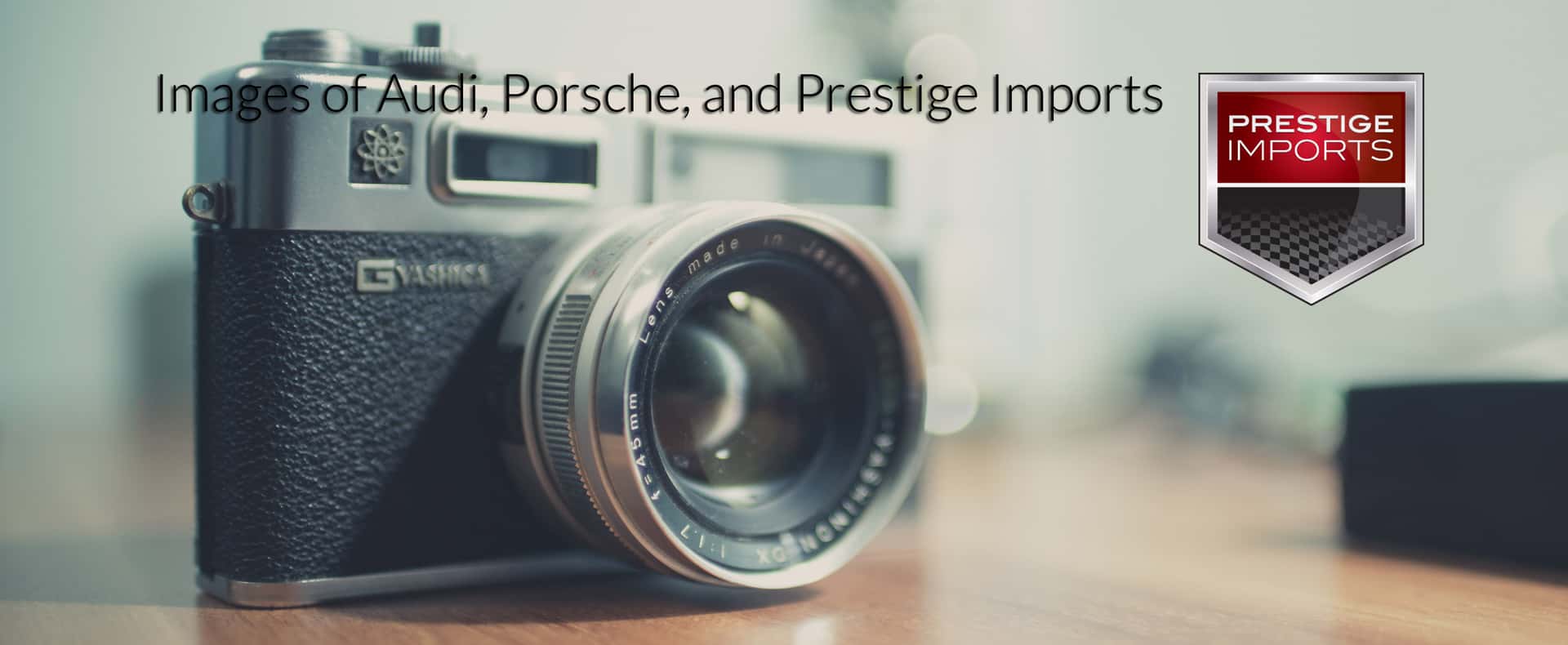 Instagram Images of Audi, Porsche, and Prestige Imports
In 1918, the American poet Ezra Pound published his now famous "A Retrospect," which provided a conceptual template for his then-soon-to-be ascendant Imagism movement in English-language poetry. A subsection of the essay, titled "A Few Don'ts," outlines, quite literally, the essential tenets of what a writer should not do if they're looking to pursue this aesthetic trajectory.
Before Pound expands upon his catalog, though, he defines an image as "that which presents an intellectual and emotional complex in an instant of time." Moreover, he also argues that images provide readers (or viewers) with a "sudden liberation" that creates a "sense of freedom from time limits and space limits."
These are, no doubt, rather lofty ambitions for the image. Of course, whenever a person, place, thing, or idea aspires to such rarefied realms of, dare I say, transcendental prowess that escapes the space-time continuum, you're going to have a truckload of haters trying to run it down, leaving it as roadkill on the metaphorical berm of life/art.
It should come as no surprise, then, that other writers, artists, and critics have spilled no small amount of ink (as they used to say in Ye Olden Times) informing the public that Pound and his cohorts were nothing but glorified snake oil salesmen. In fact, Wallace Stevens (who himself dabbled in Imagism), claimed that: "Not all objects are equal. The vice of Imagism was that it did not recognize this."
Of course, later critiques of Imagism would argue against the glorification of the image for the very opposite reason which Stevens purported; these critics argue that the selection of a certain image (as well as what's left out) functions as a de facto rhetorical statement that promotes specific ideological and ethical platforms at the expense of that which cannot be seen. To this end, Imagism leverages the inequalities between images for non-aesthetic purposes.
Regardless of what one thinks about Imagism, most people can agree that, nowadays, images serve as powerful conduits for something, whether that be beauty, entertainment, rhetoric, ideologies, ethics, etc. As contemporary culture moves ever further from print-based modes of communication and toward modes that are almost exclusively visual, we find ourselves evermore drawn to and enamored with the image.
By its very nature, the social media platform Instagram both acknowledges and champions the image as our primary mode of communication, as well as acting as a virtual space that offers a forum for debates about the promise, futility, efficacy, and danger of the image.
All this pseudo-academic bloviating, though, is merely a prelude to the true focus of this post: my favorite Instagram images of Audi, Porsche, and Prestige Imports. (Although, feel free to mull over the above text and let it plague you during the late hours of the night with philo-aesthetic quandaries.) So, without further ado, here are my top five images from each account accompanied by some pithy statements:
I love the design of
Porsche 911s from 1963 to 1993
(and beginning again in 2012), so the first image of this trio, for me, was an easy sell. As these three pictures also make apparent, I am also in love with the Lava Orange body with black trim. For my money, it's easily the best color scheme for high-performance, luxury sports cars. In addition to these basic, content-related aspects, the photographers for each of these three images found a way to contextualize (i.e. lighting, position, cropping/framing) the vehicles effectively in order to create a compelling visualize experience.
Part of me wanted to post nothing but images of the Samoa Orange 2017 R8 V10 Plus for my Audi selections; it truly is a beautiful vehicle. But then this would just end up being a post about orange supercars. Luckily, whoever snaps pics for the German manufacturer has a knack for placing their cars in front of ridiculously gorgeous land- and skyscapes. I also really enjoyed the effect of the long-exposure for the nighttime shot of the LED headlamps. I watched Star Wars: The Force Awakens recently, and the picture exudes a certain Dark Side-worthy vibe. Good stuff.

I'm sure somewhere at some time, someone with horn-rimmed glasses, a white trench coat, and an impressively over-sized computer crunched the numbers and discovered that people who use the Internet go bonkers over kittens and children (the closer to "baby age" the better). So it always helps to put one of those things into your image or ad on a regular basis. In the first Prestige picture, our Marketing team takes this kitten-baby imperative to heart with a toddler riding through the showroom on a Audi Sit-and-Scoot. The second image is our General Manager, Justin Adis. If someone tries to tell you that he was only wearing that fancy attire for "
ugly Xmas sweater day
," don't believe them–he wears that suit frequently. Finally, I love the glare of the multi-colored fairy lights reflected off the hood of a Porsche and across its badge. It's certainly a well composed and memorable shot.
If you enjoyed the Instagram images of Audi, Porsche, and Prestige Imports, then don't forget to follow us on Instagram or come to the dealership and check out our inventory of luxury vehicles. We're located at 9201 West Colfax Avenue between Wadsworth and Kipling. You can also schedule an appointment with someone in our Sales Department by calling (833) 825-5423.