Denver's Washington Park Neighborhood and the Audi Q3
---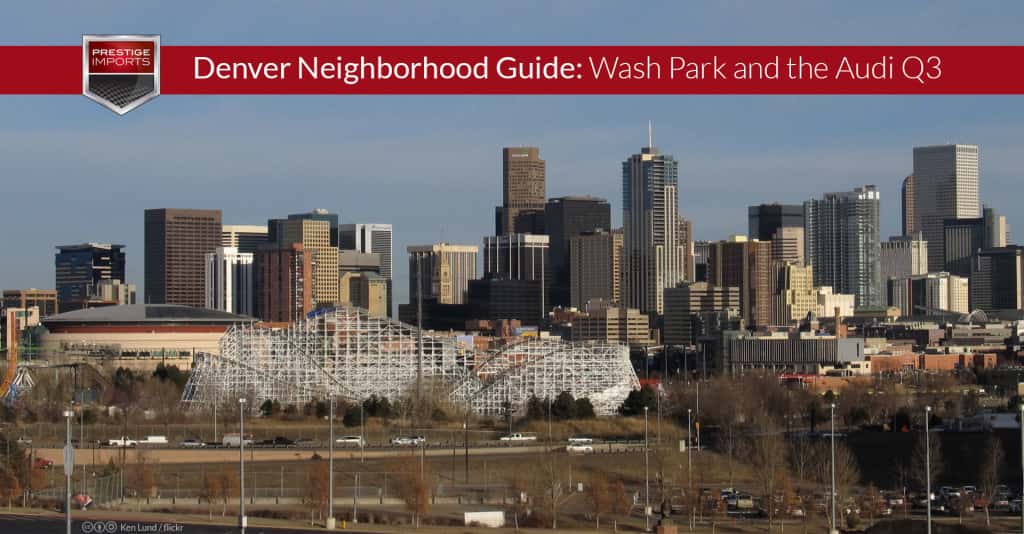 The Washington Park neighborhood:  A residential oasis for Denver's young, urban families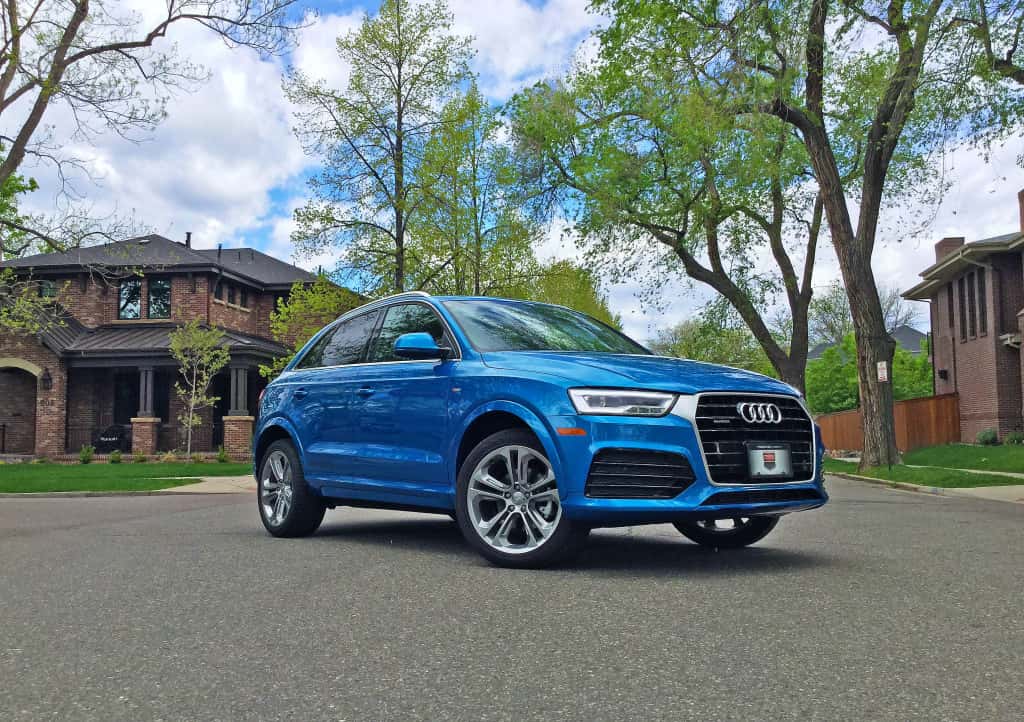 Located in south central Denver, the Washington Park neighborhood (Wash Park for short) boasts "one of the lowest crime rates in the city, beautiful single-family homes, and abundant outdoor activities." For these reasons, the area has long been one of the premier neighborhoods in Denver for young, established families and those seeking outdoor, urban enjoyments.
Wash Park extends west to east from Broadway to University. Its northern limit is Alameda, and its southern boundary is I-25.
Originally founded during Denver's southward expansion in the 1880s, the neighborhood transformed from "small farms and gardens" to residential dwellings when Rufus "Potato" Clark donated a large portion of land to the University of Denver in 1889. The presence of the university prompted more citizens to move to and travel through the area, creating an influx of commercial establishments, schools, and churches.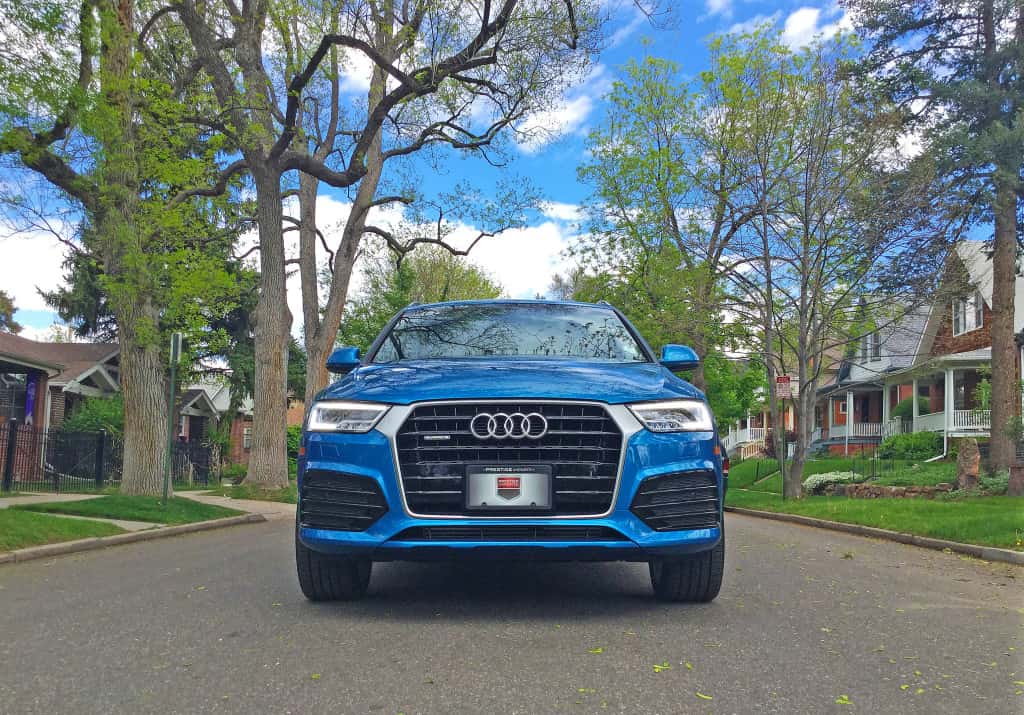 The center-piece of this community, as the name suggests, is the park itself, which German landscape architect Reinhard Scheutze designed and developed between 1899 and 1908. Bound by Virginia Avenue on the north, Louisiana Avenue on the south, Downing Street on the west, and Franklin Street on the east, the park extends one mile in length and a quarter mile in width.
Within these confines, you will find two lakes (i.e. Smith and Grasmere), a lily pond, recreational center, volley ball and tennis courts, picnic areas, gazebos, a boathouse, playgrounds, a 2.6-mile jogging path, a bicycle loop, and decorative gardens. In fact, Wash Park's facilities impressed the American Planning Association so much that the organization listed it as one of the 20 "Great Public Spaces" in the United States of America in 2012.
It's no wonder, then, that the City of Denver's website called this neighborhood "Rockwellian" in its charm, due to the "lush landscaping, awning-covered storefronts, and family-friendly atmosphere."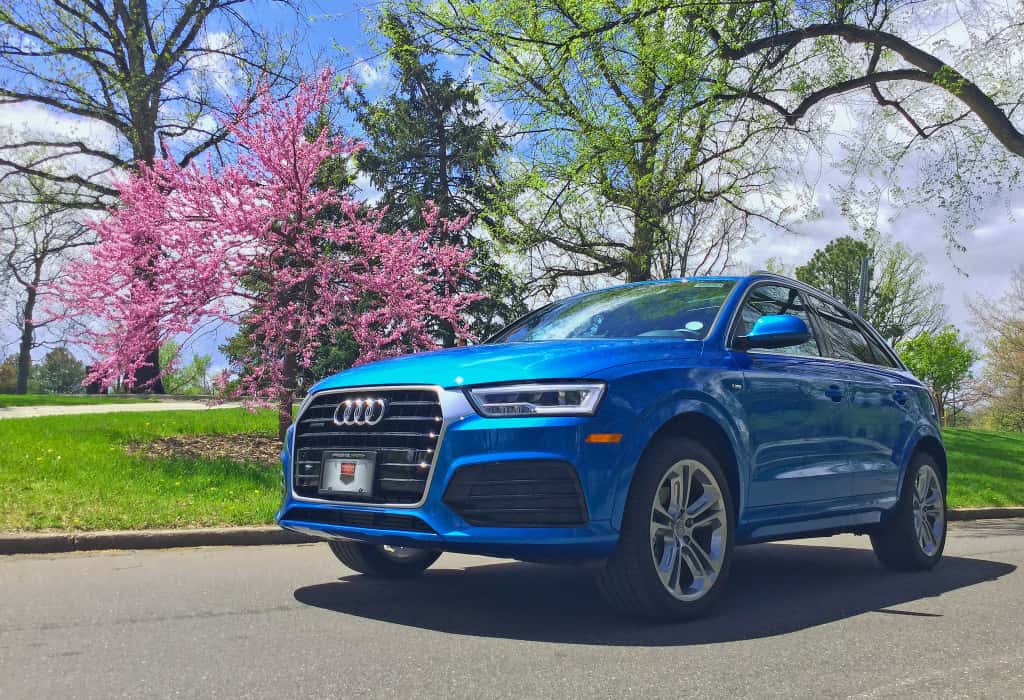 Of course, the community offers more than just the park and tree-lined, residential streets. Along the western edge of the neighborhood, a plethora of bars and restaurants populate South Broadway Avenue. On the east side, the Old South Gaylord Street provides locals with a block-worth of boutiques, bars, and eateries. These amusements ensure that the area contains merriment for families, young professionals, and (gulp) even those dang millennials.
If Wash Park sounds like the ideal neighborhood for young, affluent couples to raise their burgeoning brood, you're correct. A recent Denver Business Journal article ranked the community as one of the top five "Family Friendly Neighborhoods in Denver," based upon public schools, age, crime rate, home-ownership, unemployment rates, and age demographics.
The Rise of the Compact Crossover
If you happen to be a member of one of these families, then you're probably already aware that the compact crossover class meets many of your automotive needs. In his Forbes' article "Best Cars For New Parents," Jim Gorzelany mentions that "many [new parents] settle on a small crossover SUV as their first bona fide family car" due to the fact that drivers "sit higher up from the road," feel "more at ease," and can get into and out of them more easily than other vehicles.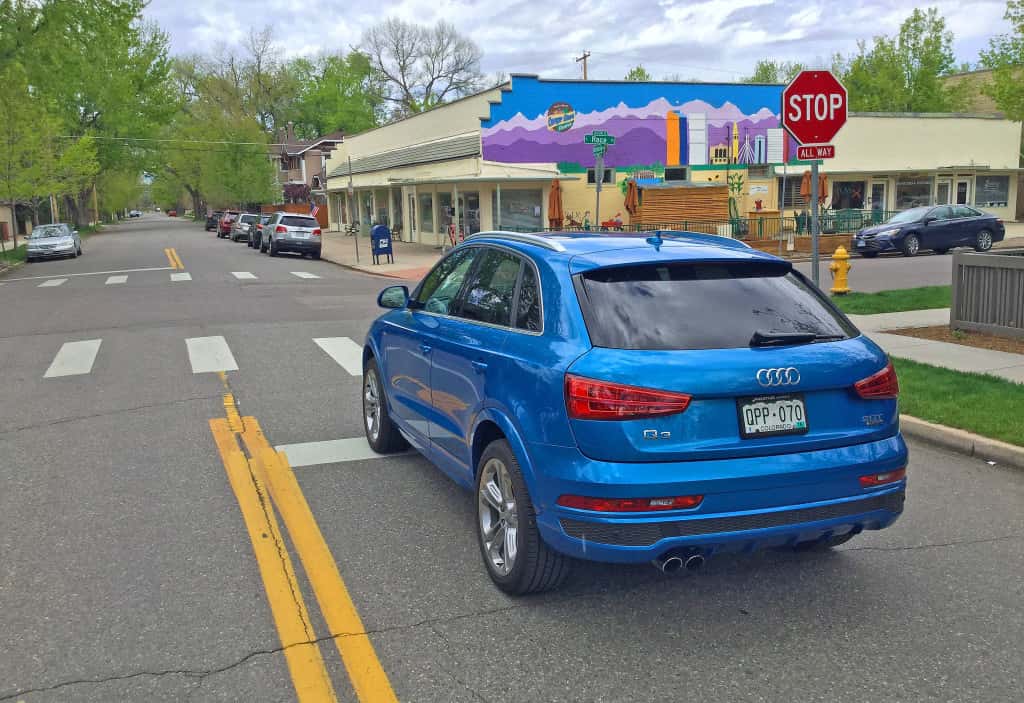 Autotrader agrees with Gorzelany's sentiments, stating that "New-car shoppers are choosing these more compact models because they offer many of the advantages of larger vehicles while delivering the attributes that drivers want, such as good fuel economy and plenty of upscale features." To this end, compact crossovers offer drivers the flexibility to maneuver city streets, grocery parking lots, snowy mountain bypasses, or off-road trails in confident and comfortable fashion.
In fact, a recent article in The Atlantic discussed trends in the automotive industry, noting the compact crossover continues to dominate the market. Sales are three times the rate of SUVs and minivans combined!
The Audi Q3: A compact crossover for young, urban families
Audi's foray into this segment is the Q3, which is the smallest sport-utility vehicle currently produced by the German automaker (for sale in the U.S.). And, as Kelley Blue Book notes, the baby ute "promises a premium driving experience and luxury brand [appointments] at a relatively affordable price point," starting "a little north of $30,000."
Given the robust market of compact crossovers, what makes the Audi Q3 the best choice for young, urban families living in Denver's Washington Park neighborhood?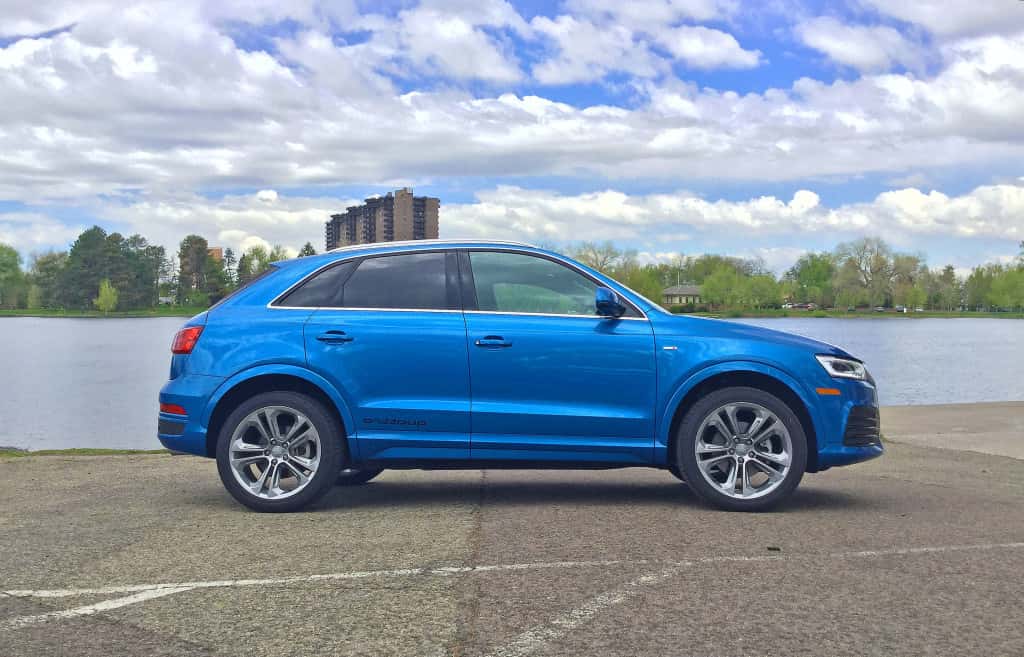 Well, for starters, the interior of the Q3 boasts Audi's impressive, industry-leading luxury materials and appointments. In their review of the 2016 Q3, The Car Connection claims that "the Q3's cockpit seems to do better than most of its rivals. Clear, big gauges are paired on some versions with an infotainment system and a big 7.0-inch screen that folds out from the dash in a way that's technologically impressive."
MotorWeek concurs, noting that the cabin's "layout is highly intelligent, everything works like a charm, and the dash top location of the navigation display is perfect." Likewise, "there's a standard back-up camera, [which] costlier rivals often make that an option."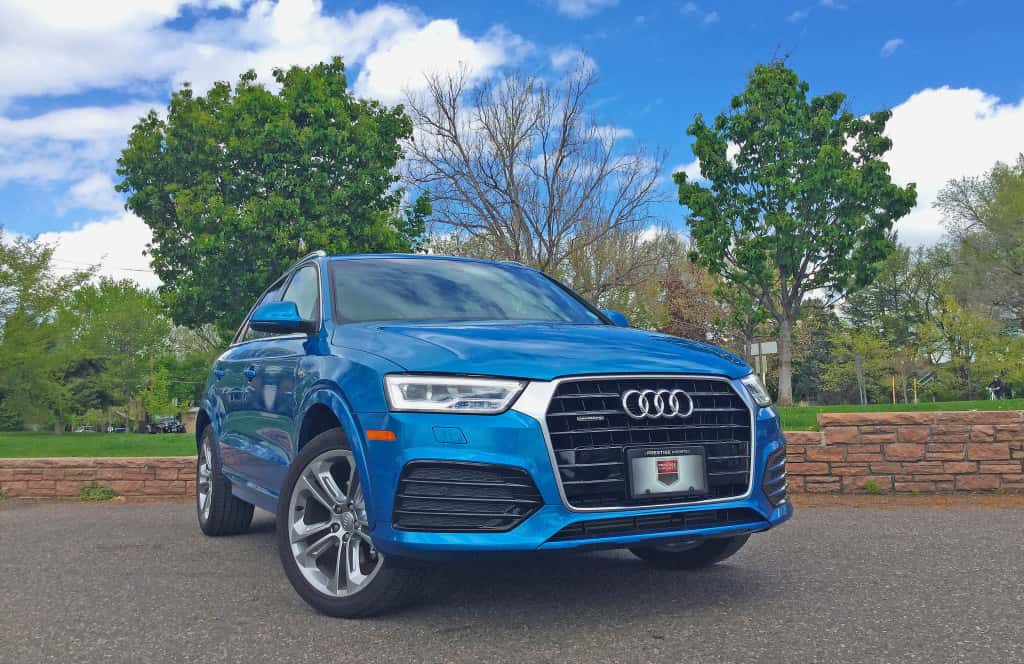 Moreover, the review mentions that the "rear seat space is more on par for the class, with good head and acceptable legroom. Cargo space is quite good too at 16.7 cubic-ft. seats up, and 48.2 seats down. The cargo area is well appointed and a power lift gate is optional." As such, whether you're driving up to the mountains for a weekend camping trip, stopping by the park for a picnic, or just headed out for a night on the town, you'll have plenty of room for family and friends.
The 2016 Audi Q3's base model comes standard with leather seating, 12-way heated and power-operated front seats, a 60/40-split-folding rear seat with pass-through armrest, dual-zone climate control, a panoramic sunroof, push-button start, and bright xenon headlights. Audio entertainment is provided by a 10-speaker AM/FM/CD audio system with HD and satellite radio, Bluetooth streaming and iPod integration, and a SD slot for music-filled memory cards.
Upgrades for the 2016 Audi Q3 include the quattro all-wheel drive system, Audi Connect (which adds in-vehicle WiFi and Google Earth), power tailgate, navigation with voice control, 14-speaker Bose premium audio, and the Driver Assistance system with blind-spot monitoring.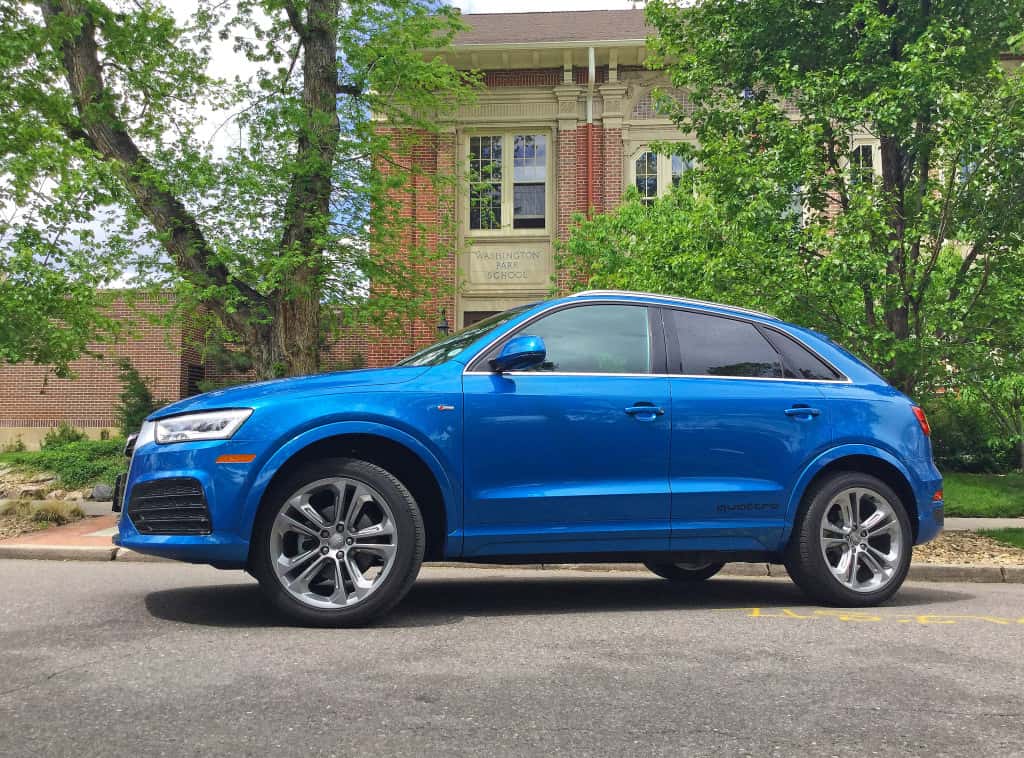 As if that's not enough to prove the Audi Q3's mettle, MotorWeek continues to lavish praise upon the compact crossover:
The Q3 starts to make even more sense once you get underway. There's a high seating position and the Q3's extremely stable ride quality has it feeling more like a real multi-purpose vehicle. Most others in this segment remind us more of bloated hatchbacks. Plus, handling is still Audi great, bumps are soaked up well, and all-in-all it's very comfortable and enjoyable drive.
Yes, like most of the Audi fleet, the Q3 leads the field when it comes to drive and handling.
Of course, this isn't just one review outlet's opinion. CNet's Road Show states that the "Audi Q3 is not wanting for power; the 2.0-liter turbocharged four-cylinder that lives under its hood makes a stated 200 horsepower and 207 pound-feet of torque." In addition to a powerful engine, the review also says that "the 2016 Audi Q3 Quattro comes out looking pretty good. Its cabin is quiet, the performance is pretty good" and it "feels nicely planted when rounding a bend or off-ramp."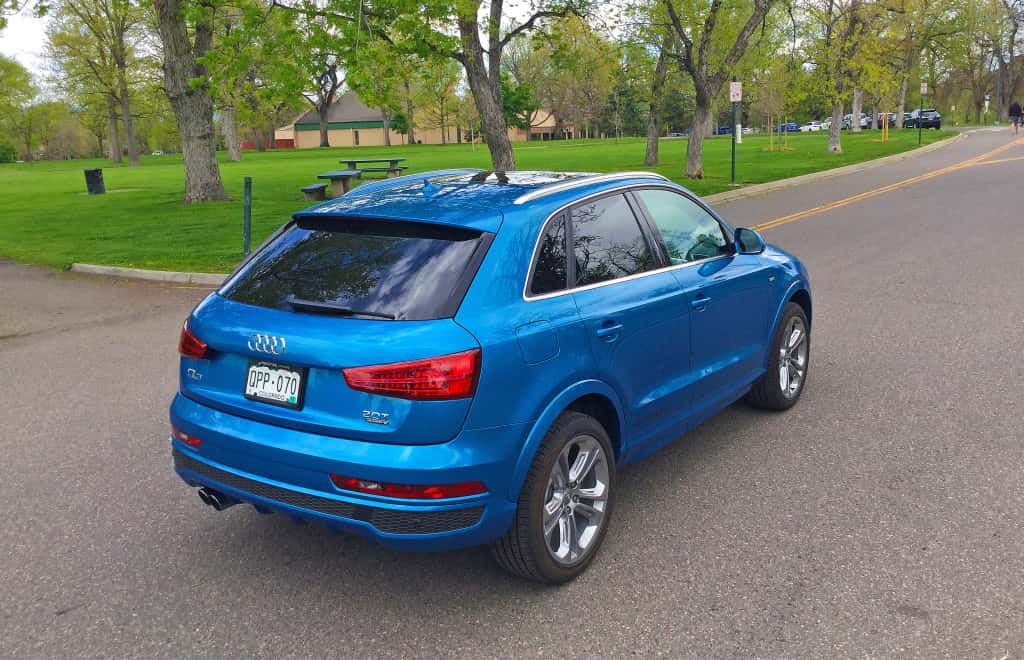 Edmunds.com offers similar approval, arguing that, "in the real world, the 2016 Audi Q3 may seem peppy enough, especially if you put the transmission in its more aggressive Sport mode…The engine itself is quite refined, seldom drawing attention to itself and remaining vibration-free even at high rpm." Furthermore, the review notes that "over broken pavement, the Q3 delivers a controlled yet supple ride." As such, Edmunds believes that the "overall composure is respectable, and most folks will likely find the Q3 affable and easygoing in everyday driving."
Finally, young parents are, no doubt, concerned with the safety-features included with the car that transports their pint-sized replicas. To this end, the safety rankings for the Audi Q3 are spot-on. As Car Gurus confirms, the Audi Q3 was a "Top 2015 Safety Pick as rated by the Insurance Institute for Highway Safety and scored the top Good rating in all five crash tests." In order to achieve these ratings, the 2016 Audi Q3 includes stability and traction control, front side airbags, side curtain airbags, front and rear parking sensors and a rearview camera. The Technology package adds a blind-spot monitoring system.
Prestige Imports: The local Audi dealer for Washington Park neighborhood residents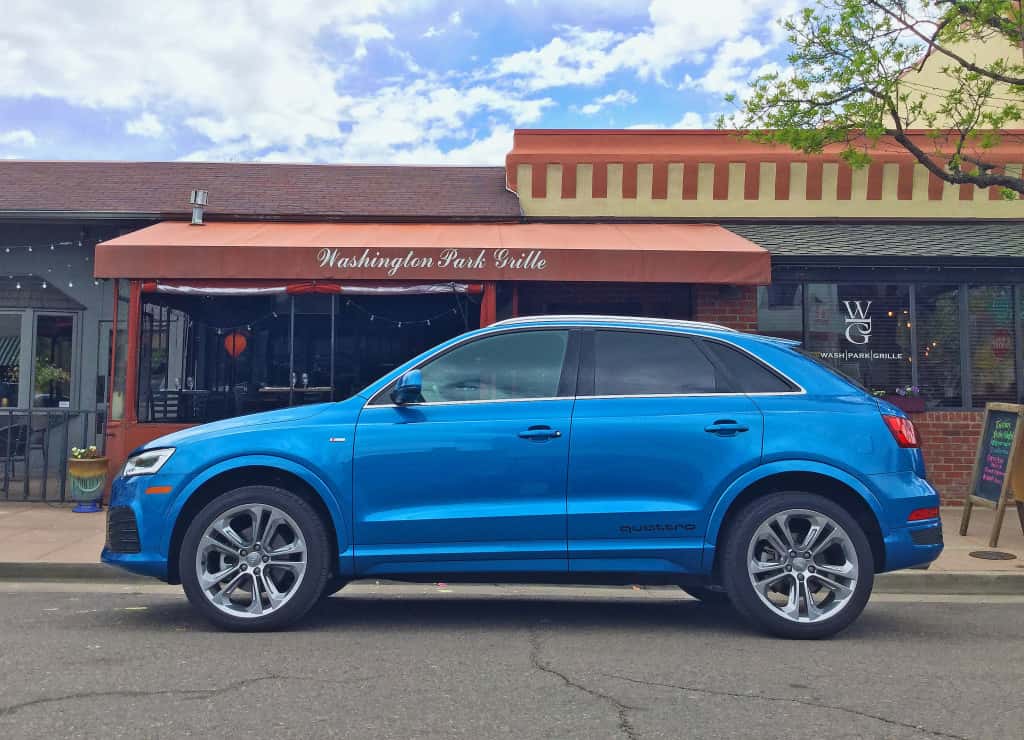 If you're interested in test driving a 2016 Audi Q3, stop by Prestige Imports. We are located at 9201 West Colfax Avenue between Wadsworth and Kipling. Conversely, you can schedule an appointment with one of our Audi Brand Ambassadors by calling (833) 825-5423.
Once you purchase or lease a new or certified pre-owned 2016 Audi Q3, we suggest visiting one of these wonderful local businesses in Wash Park:
Boutique Shops: Silk Road, Wish Boutique, Common Threads, Twirl Girl, Birds & Belles
Coffee Shops: Wash Perk, Devil's Food, Overt, Java St. John's, La Belle Rosette Morning Coffee Counter
Restaurants: Fooducopia, Washington Park Grille, Agave Taco Bar, Homegrown Tap & Dough, Bittersweet
Bars & Pubs: Reiver's, Candlelight Tavern, Syntax Physic Opera, Blackbird Public House, Tavern at WashPark
Banner image by Ken Lund, courtesy of Creative Commons
***
Did you find this article helpful? Did we miss anything? If you have questions or comments, just click the button below. We are here to help!

Questions or Comments >>