Top 10 Reasons Denver's Young Professionals are Choosing the Porsche Macan GTS
---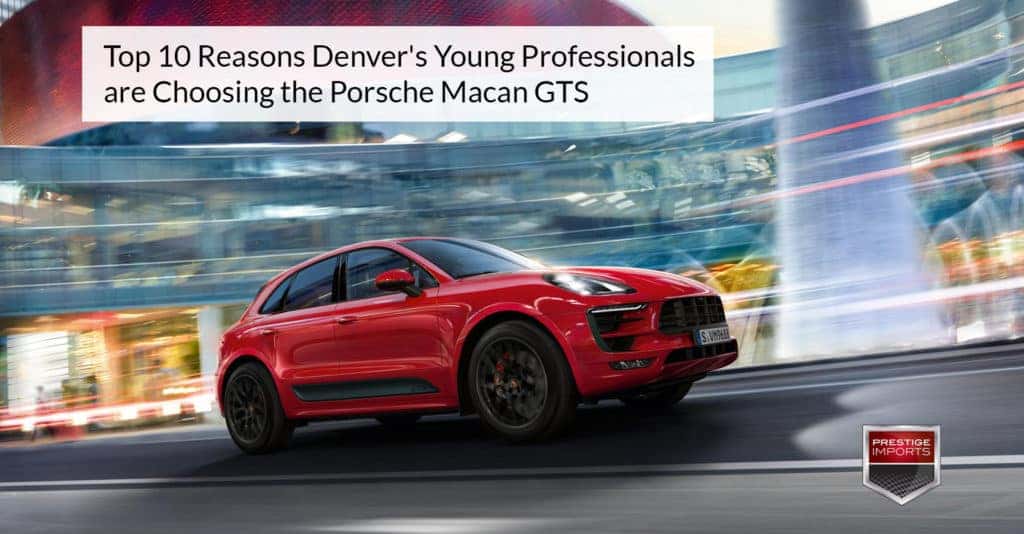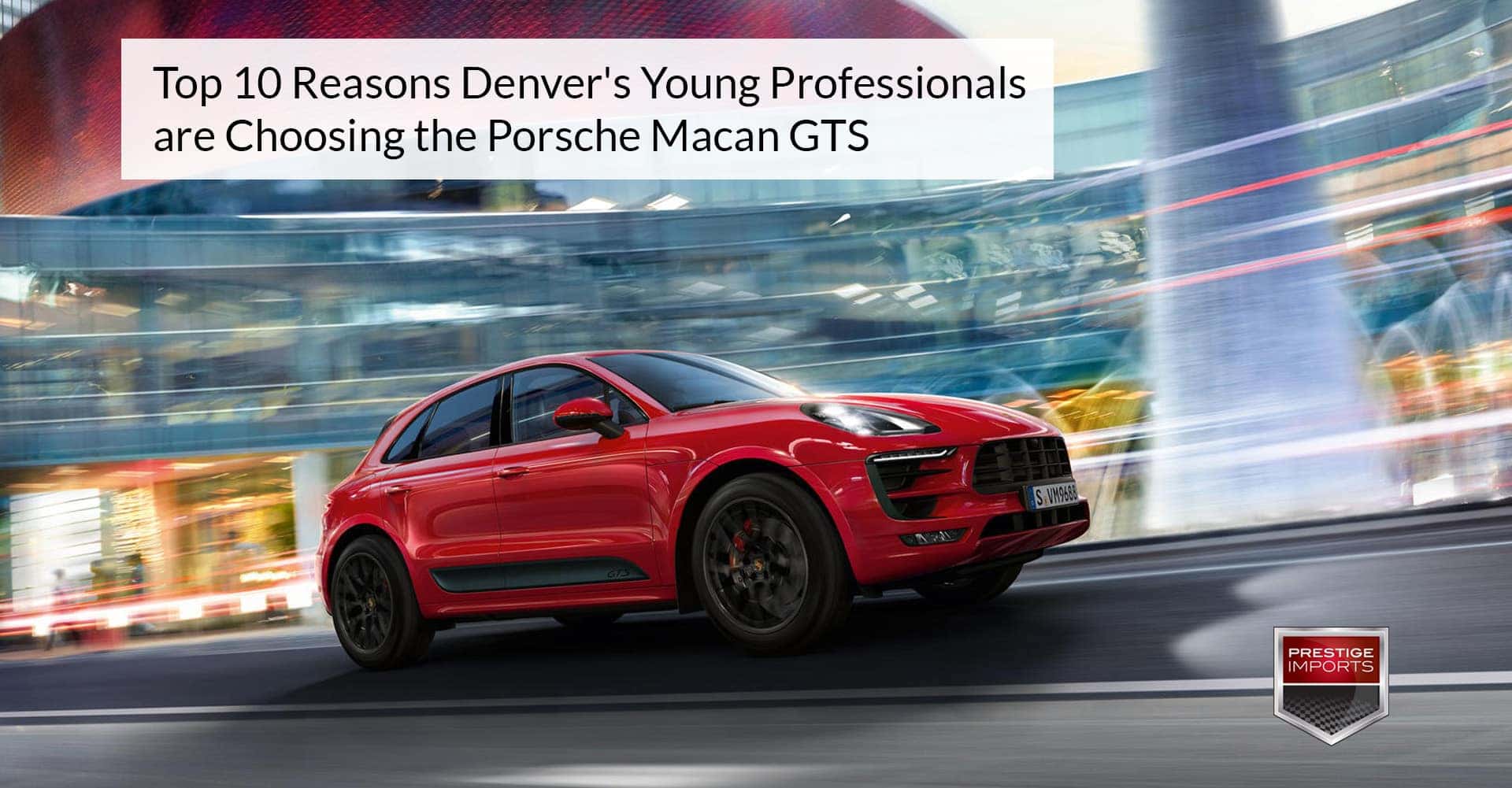 Denver is a hotbed for young professionals moving in to take advantage of our strong job market and growing city. Beautiful weather and accessibility to the outdoors also don't hurt Denver's appeal for the younger crowd.
So as young professionals flock and our population swells, so does the number of luxury vehicles on the road. The younger crowd chooses nice cars that can both get them to work and into the outdoors.
In Denver, this means young professionals are choosing the Porsche Macan. The Macan, especially the GTS model, provides the perfect mix of fun driving meets utility vehicle equipped for both the outdoors and the city streets.
Let's take a more detailed look at exactly why Denver's young professionals are choosing the Porsche Macan GTS.
The Outdoors
People flock to Denver for our city's proximity to the outdoors. Though the coveted outdoors aren't as accessible as some may think. The mountains can be rugged, and not just any vehicle can make it deep into the outdoors, even during the summer.
So when the urge strikes to go camping or hit the slopes, you need a vehicle that can handle the drive. Which, coincidentally covers the first two reasons Denver's young professionals choose the Porsche Macan GTS.
Camping
Colorado is an endless opportunity for camping enthusiasts. Campsites spot our mountains and back country camping is available throughout the high country. Though, no matter the site, you'll need to get there first.
The Porsche Macan GTS, despite the GTS in its name, isn't purely designed for going fast. The versatile crossover vehicle also has ample cabin room for camping gear, and enough ground clearance to make it into the wild.
You won't want to take the Macan off-roading, but the vehicle is more than suited for getting to the deeper campsites throughout the neighboring mountains.
Skiing
Skiing, like camping, requires leaving the city and driving into the mountains. Though unlike camping, there are no muddy roads dotted with potholes to contend with. Rather, there's snow and ice.
Denver's young professionals flock to the mountains during the winter to hit the slopes. Though even the nearest resorts are an hour away, and since you need snow to ski, expect snow on the roads.
The Porsche Macan GTS gets an extra boost in popularity thanks to its winter handling. It wasn't built specifically for driving in the snow, but it was built to drive well, which translates to good handling under a variety of conditions.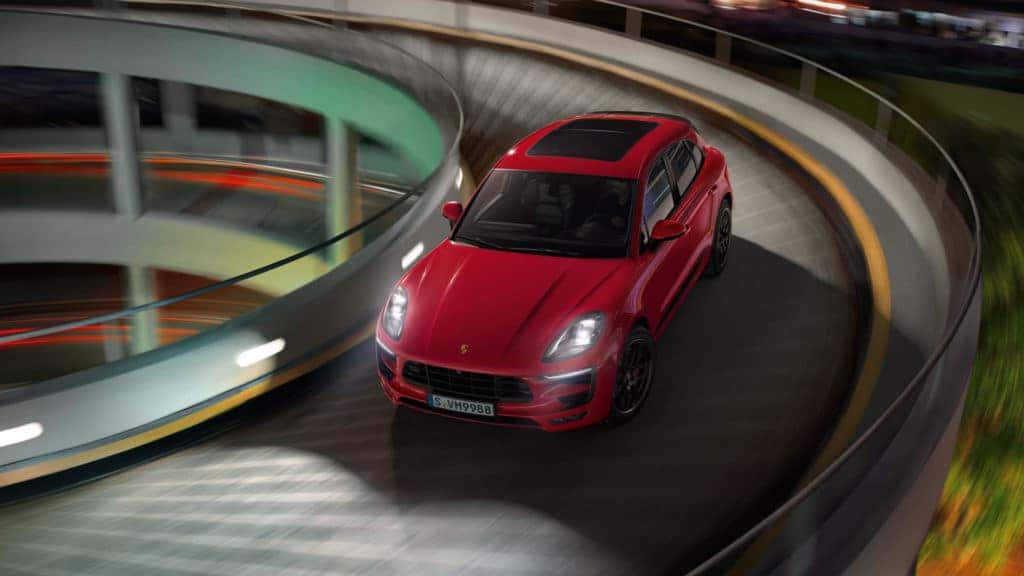 Drivability
With good handling comes drivability. This is defined by how well the car corners, how it handles in traffic, how it handles at speed, among other things.
As we mentioned above the Porsche Macan GTS handles well, which translates to excellent drivability. An adaptive suspension and torque-vectoring system allow for stable cornering almost never seen among lesser SUVs.
Commuting through Denver every day means navigating through traffic where getting to your destination means finding gaps and seizing them. Young professionals choose the Macan for its ability to make that rush hour traffic ever so slightly more bearable.
City Driving
City driving is a reality for Denver's young professionals. Gone are the days of Denver getting praise for its light traffic patterns. The influx of people has brought many good things to Denver, but also traffic.
Sitting in traffic on I-25 or I-70 isn't an experience we'd wish on anyone. That's why Denver drivers are turning to the refined luxury of the Macan GTS to make it more pleasant.
Not only is the interior comfortable (and it really, really, is) and the handling great, but the GTS also offers acceleration that's uncommon for vehicles its size. This makes it an easy chose for an everyday driver.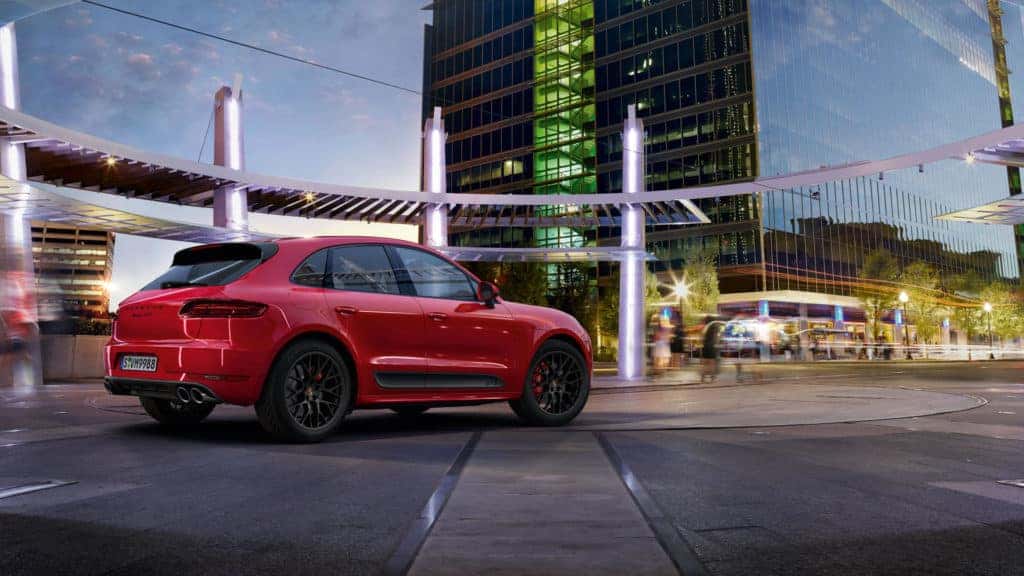 Options
The GTS Macan model comes with the extras that are expected at the highest levels of the luxury car market (winter packages, advanced surround sound, etc.). Though it's some uncommon extras that make the Macan so popular here in Denver.
The Macan can really embraces its outdoorsy side with added roof racks, luggage compartments, bike racks, and car covers (for winter snows). Perfect additions for anyone spending time in the great outdoors.
Suspension and torque management add-ons also let Denverites give their car a performance boost when driving down open highways or on mountain roads.
Power to Spare
With a 360 horsepower 3.0-liter twin turbo V6 engine, the Macan GTS provides more than enough power to zip through city traffic or climb steep mountain roads. In fact, with a 0-60 time of only 5 seconds and a top speed of 159 mph, there aren't many sport sedans that you won't be leaving in your rear view.
Automatic Transmission
While it may go without saying, buying a Porsche with an automatic transmission is a wise decision for anyone commuting in Denver. Congestion makes shifting a manual in stop-and-go traffic a less than enjoyable time.
The Porsche Macan GTS comes standard with something much better than an automatic transmission … the 7-speed Porsche Doppelkupplung (PDK). This dual clutch transmission changes gears in a split second with no interruption in the flow of torque to the wheels, delivering a sporty and dynamic driving feel
All-Wheel Drive
The Macan GTS features Porsche Traction Management (PTM) active all-wheel drive that makes it perfect for driving both through the outdoors and down snowy city streets.
All-Wheel drive keeps you moving up steep inclines and rocky terrain, while that same traction gives you extra grip and keeps you from sliding down icy city streets. And since Denver snow removal can leave something to be desired,  all-wheel drive becomes extra important from October through April.
Compact (can park on streets easily)
While we are talking about an SUV, the Porsche Macan GTS isn't some bumbling vehicle suited only for large cargo and moving through suburban parking lots. Rather, the Macan is actually very compact for its class. You won't need extended mirrors to feel comfortable driving the Macan.
This makes it perfect for the Denver young professional that's living in an urban neighborhood (Cherry Creek, Wash Park, etc.). The smaller size makes it practical to own an SUV while still reaping the aforementioned benefits.
When we say practical, we're talking about parking. Denver's urban neighborhoods usually feature on street parking, cramped lots or alleys (though some do have garages).
The smaller the car, the easier it is to fit into small parking spaces.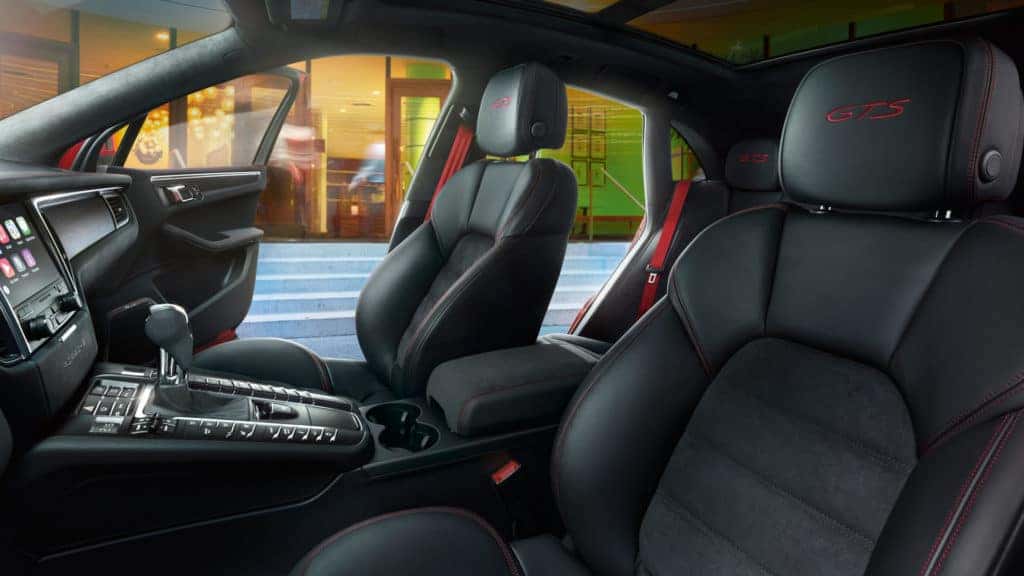 It Looks Nice … And That's an Understatement
So our final section isn't really about practicality, but young professionals do select cars based on looks. It's probably not the deciding factor, but it does work in favor of the Porsche Macan GTS. A luxurious interior and sleek exterior make the Macan a real head turner.
Leather interior seating, comfortable seats, classy finishes, and inspiring technology make the Macan the perfect vehicle to say that you care about style but also functionality. Meanwhile, Porsche's classic design sensibilities paired with modern lines mean that you will have an excellent looking car that blends form with function.
Buying 101
Buying a Porsche Macan GTS comes with all the caveats of buying any other car, plus the added decisions of what options you'll need to personalize your new Macan. There are many colors, upgrades, and features to choose from.
Often, the most difficult thing to decide is financing. Young professionals often have a variety of considerations when purchasing a new vehicle. Will your new Macan be a company car, a vehicle for your small business, a personal purchase.
At Prestige Imports, Our finance specialists will be able to take you through all the options and make suggestions based on your current situation. Here is a brief overview of a couple of options:
Purchasing
Purchasing your Porsche Macan GTS usually means putting money down upfront and then financing on a monthly basis for the term of the contract. It's an excellent way to own your own car.
The main benefit of purchasing is the security of owning your own vehicle for years to come. There's no stress, and often good offers on interest rates and money down. You're also free to sell the vehicle at any time.
Leasing
Leasing makes sense in several different scenarios. Leases are flexible depending on your needs. They can be short or long-term, high or low-mileage, and can include built-in servicing at mileage intervals.
A short-term lease is great for those who like to drive the newest model year in and year out without having to worry about selling their car. Long-term leases work best for people looking to upgrade a few years in the future and those that put a good deal of miles on their cars (more miles means higher monthly payments).
In many ways, leasing a vehicle makes the whole experience of owning your vehicle more like your Netflix subscription or gym membership. A simple monthly payment that ensures that you will always have a beautiful and up to date vehicle to drive.
Denver Porsche Macan GTS Buying 101
Buying a Porsche in Denver means knowing where to look and knowing who to trust. Not every car dealer looks to match a vehicle to your specific needs.
That's where we come in. Our experienced sales people are working for your benefit. We've been in the business since 1984, and we strive to make sure our customer base grows from personal recommendations.
The best way to get those recommendations? Quality service time and time again. We always make sure you get the car you want and that the experience is so exceptional that you will tell your friends about your Prestige Experience.
So if you're in the market for a Porsche Macan GTS, or any other Porsche vehicle, get in touch with one of our certified Porsche Brand Ambassadors.
Don't wait, get into your new Porsche today.
***
Did you find this article helpful? Did we miss anything? If you have questions or comments, just click the button below. We are here to help!

Questions or Comments >>