The Denver Country Club Neighborhood and the Audi A8
---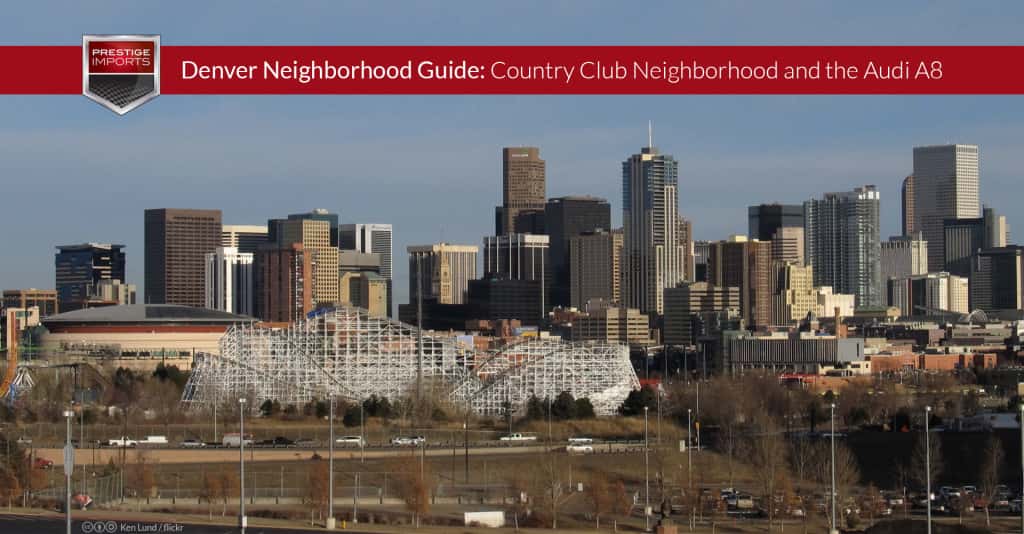 The Denver Country Club Neighborhood: Well-Preserved Homes and Spirit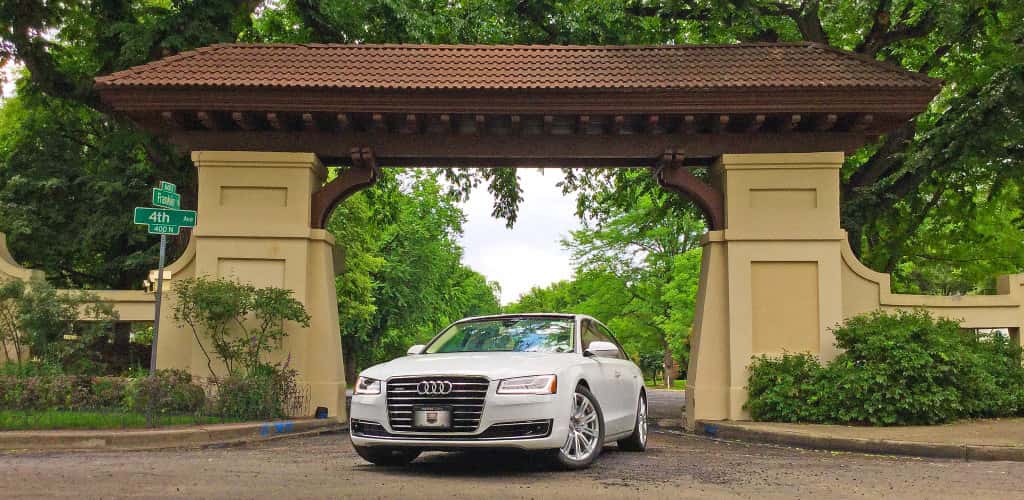 Denver's Country Club Neighborhood has long served as a residential and social bastion for the city's elite denizens who desire a luxurious lifestyle without sacrificing the pleasures of urban living. The neighborhood claims Downing Street and University Boulevard as its western and eastern boundaries, while 8th and Alameda Avenues comprise its northern and southern limits. City planners designated the area located between 1st and 6th Avenues as a historic landmark.
According to the Denver Landmark Preservation Commission's report for the Design Guidelines for the neighborhood, the Country Club community established itself in 1902. At the time "Overland Park Club changed [its] name to the Denver Country Club and began looking for a new site." Club leaders decided upon 120 acre parcel of land through which the Cherry Creek passed.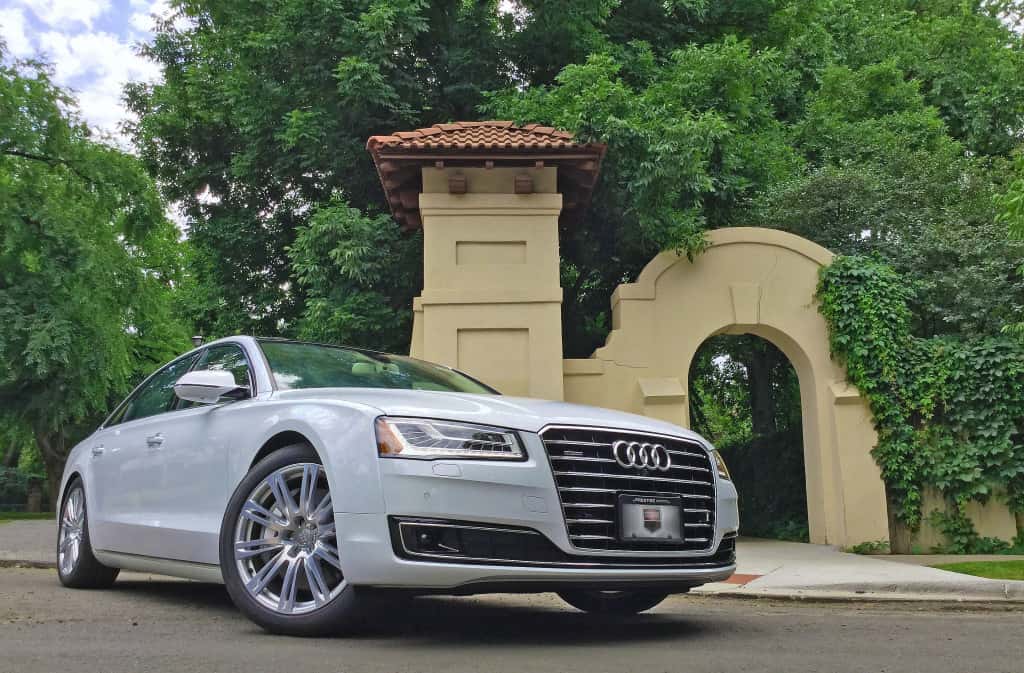 This group also formed the Fourth Avenue Realty Company and "chose Williams E. Fischer as its principal designer." Fischer created
parkways as the defining element of the area, basing the design on concepts espoused by Fredrick Law Olmstead. Fischer also designed the Mediterranean gateways along Fourth Avenue, setting the tone for the other subdivisions included in the district
The gateways and parkways still exist today, providing the neighborhood with unique architecture and landscaping flair not seen in other areas around Denver.
Planners subdivided the neighborhood into smaller, micro-regions named Park Lane Square, Park Club Place, Country Club Place, and the Country Club Annex. The inset map below shows the approximate locations of each area: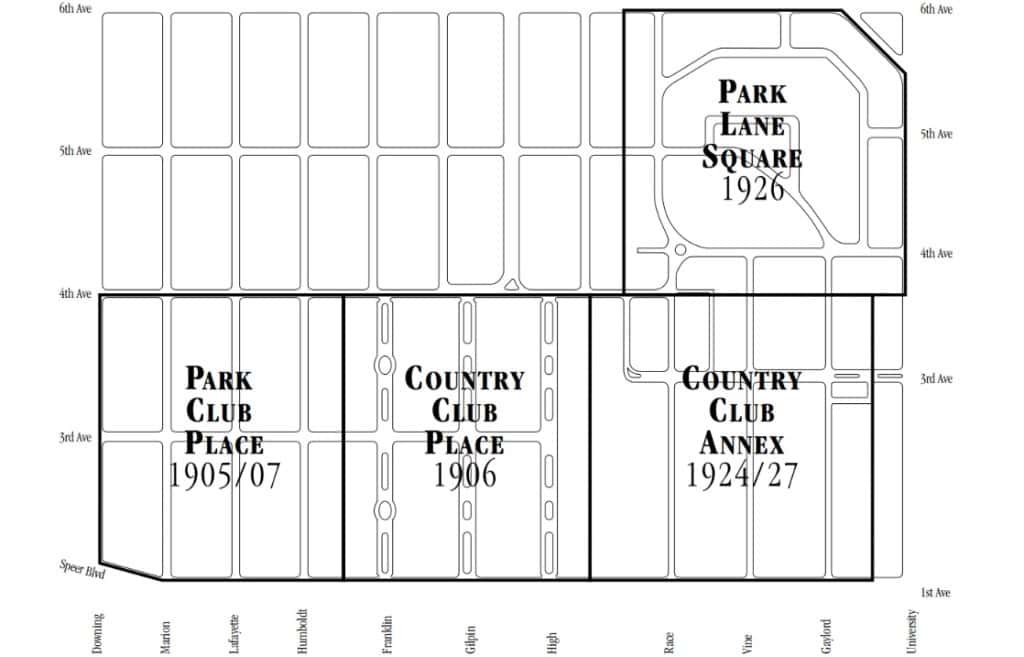 The most prominent aspect of the Denver Country Club Neighborhood are the large, often ornate houses that line the streets. The Preservation Commission's report identifies the general, architectural trends that mark each micro-region. For instance, Country Club Place, the original section designed by Fischer, boasts "large Mission style gateways…landscaped medians, and detached sidewalks." Likewise, large houses sit upon recessed lots "with minimal relationship to adjacent structures."
As Denver's Historical Insights page mentions, "Unlike other neighborhoods which experienced decline" during the the twentieth century, the Country Club District "retained its elite status" for the entirety of that time. Thus, "its homes and spirit have been well preserved," whereas other neighborhoods have relied on renovations, reconstruction, and rebuilds.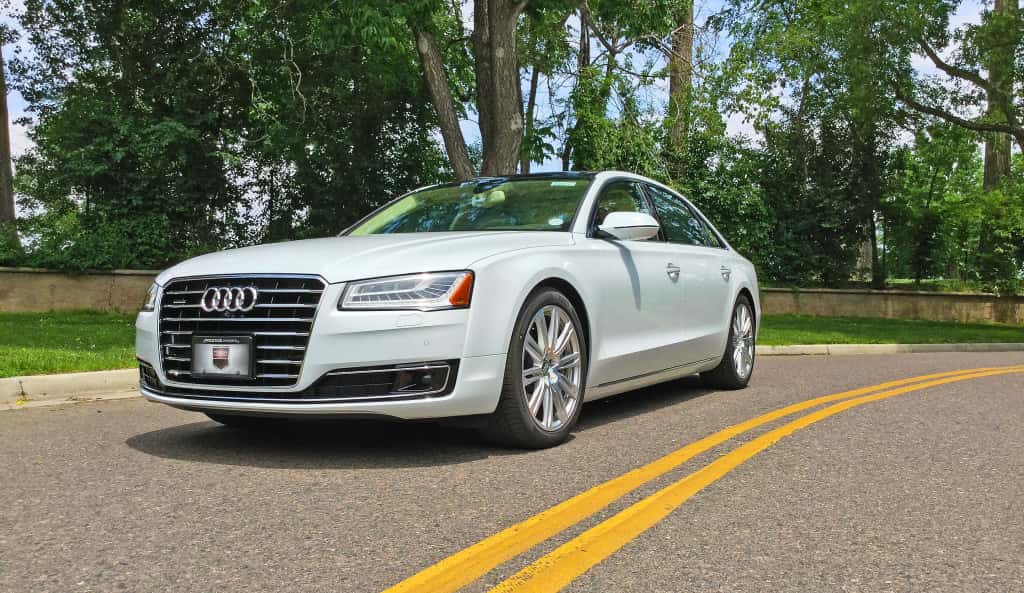 Over the years, many prominent figures have called this neighborhood home. For example, "Mayor Robert Speer, founders of most of Denver's major banks, and heads of some of Denver's major mining, oil, sugar, and real estate companies" all lived or live in the Denver Country Club neighborhood. Nowadays, just over 3,000 people (as of 2014) live in the neighborhood. Many of these residents also belong to the Denver Country Club, which is the social hub of the area.
The Audi A8: The Pinnacle of Luxury and Style
So what do members of Denver's elite, social class living in the Country Club District drive? Well, if you happen to be an executive that's located in this neighborhood, the Audi A8 matches your lifestyle perfectly.
Car and Driver calls the 2016 Audi A8L the "the pinnacle of German über-luxury sedans," and Kelley Blue Book claims that the vehicle "distances itself from the competition ." Yes, if you've ascended to the top of the socioeconomic ladder, why not purchase a full-sized luxury sedan that befits your station in life? While drivers searching for a car in this segment have many options, The Car Connection deems Audi's entry in this class a "real player," relative to its competitors.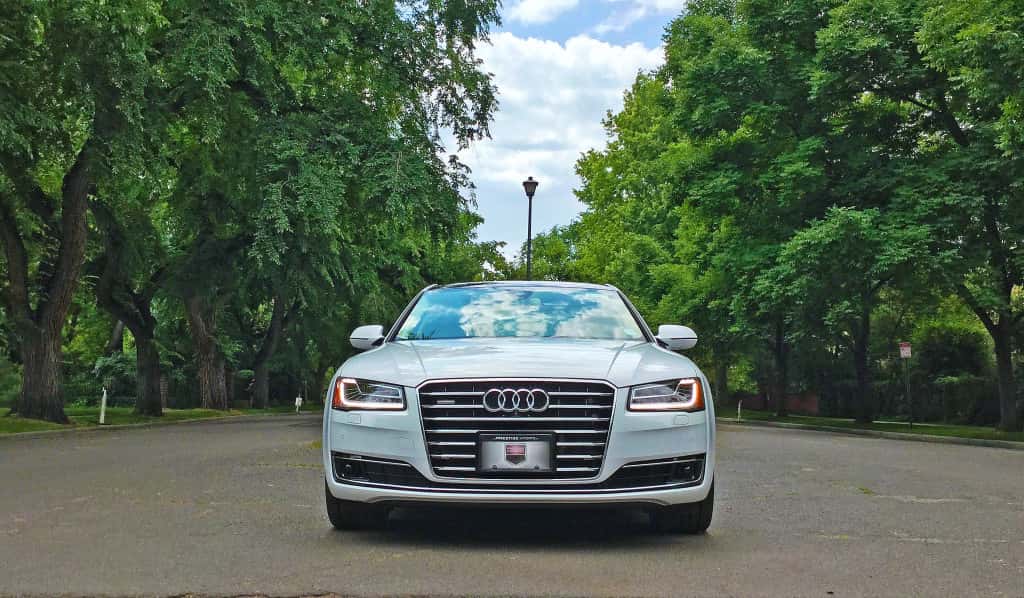 The question, then, is: what makes the Audi A8 a remarkable car within this particular, niche market?
For starters, more or less every review argees that the German automaker developed a vehicle whose ride and handling far surpasses other manufacturers' entries into this field. Edmunds, for instance, believes that the A8 "remains competitive" in the segment due to its "strong engines and athletic character." Likewise, Car Gurus says that the engines Audi offers in their 8-series reach the "pinnacle of power."
The 2016 A8's most basic powertrain (and I use the term "basic" extremely loosely) is a 3.0-liter, turbocharged V6 engine that produces 333 horsepower and 325 pound-feet of torque. According to Audi, those specifications will result in a 0-60 time of 5.5 seconds and a top track speed of 130 mph. While there are several more options in between, the 8-series engines top out with the S-model. This version comes equipped with turbocharged, 32-valve, V8 engine with cylinder on demand engine efficiency that creates 605 horsepower and 517 pound-feet of torque. With a 0-60 time of 3.7 seconds and a top track speed of 155 mph, you'll be approaching super car numbers!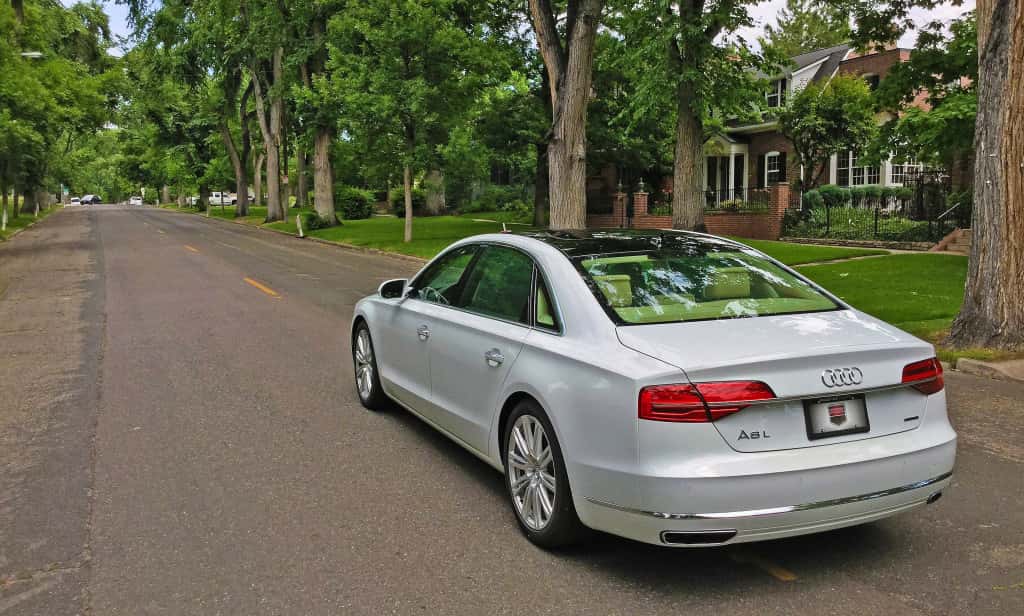 With all that power under the hood, then, Audi's all-wheel drive quattro system will help your car perform under most conditions at virtually any speed. Edmunds notes that the A8's impeccable handling enables the car to grip "the road extremely well," which might inspire you "to take back-road detours for the sheer enjoyment of it." Of course, even if you "stick to major highways, you'll still be impressed by the way the 2016 Audi A8 carries itself, as the ride is neatly composed and never harsh." They rave so much about this car that they argue that, although "there's no denying that the [BMW] 7 Series and [the Mercedes] S-Class" are wonderful in their own right, "neither one is as engaging to drive as the A8."
Moreover, the A8 comes equipped with adaptive air suspension, which Kelley Blue Book says provides a "comfortable but confident ride." Yes, with the simple push of a button, drivers can "opt for smooth and silent Comfort mode, a sport-oriented Dynamic setting, or place the system in the Automatic mode and allow the suspension to automatically adjust according to road conditions and driver input."
But it's not just the power, ride, and handling of the 2016 Audi A8 that critics find appealing. Inside and out, the sedan exudes a refined and elegant sense of style. Car and Driver gushes over the car's "clean, purposeful lines and restrained use of charm." To this end, they "appreciate the subtle approach" Audi takes toward styling. Kelley Blue Book agrees, complimenting the German automaker's emphasis on "subtle but strong styling over flamboyance."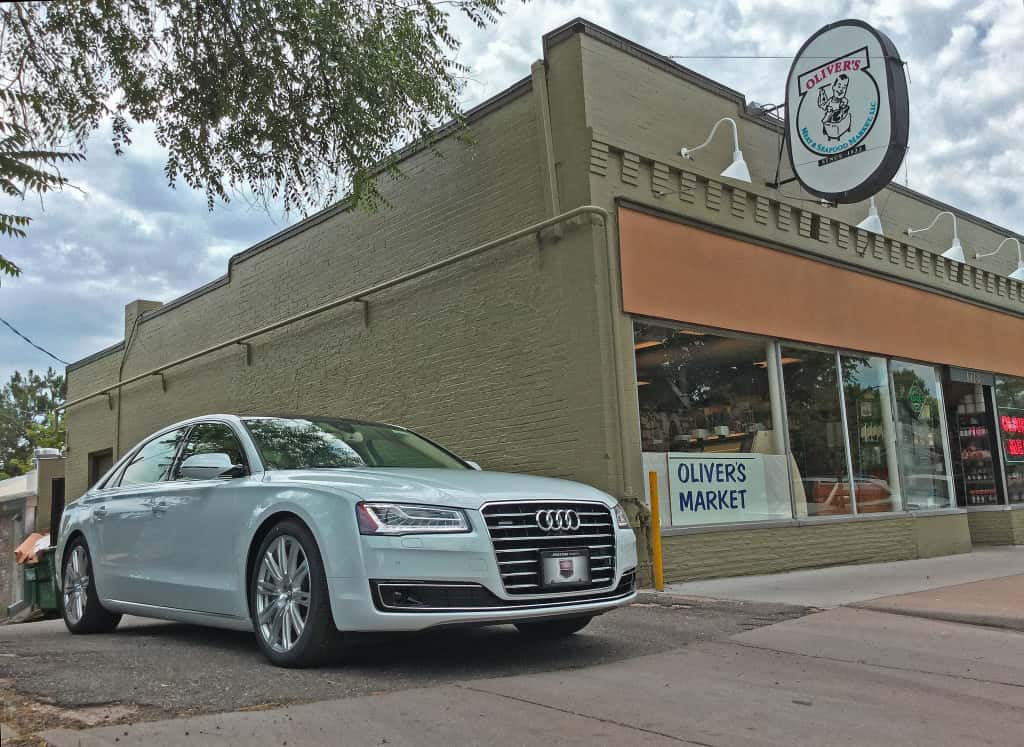 And the interior? Well, nearly everyone concurs that Audi leads the field. Considering that the A8 has not undergone a full redesign since 2010, that's a testament to Audi's superior interiors. Car and Driver, for example, notes that your passengers will be "cosseted…by the hedonistic rear seats with heating, cooling, and massage functions." Edmunds, likewise, praises the "luxurious and handsome cabin," made "stunning" by its "extended leather."
Meanwhile, Car Gurus notes the "techno-bling" that includes "Audi's Bluetooth-integrated and WiFi-capable MMI (Multi-Media Interface) infotainment configuration [with] GPS navigation and real-time traffic, all displayed on an 8-inch touchscreen." This is in addition to "a standard Bose audio system boasting 640 watts, a CD player, 14 Surround Sound speakers, satellite radio, and an auxiliary audio input. The W12 features standard rear-seat DVD entertainment." You can upgrade, though, to the remarkable, 19-speaker/1,400-watt Bang & Olufsen audio system.
Other options available are a "Media Package with iPod and upgraded USB connections, and, for the W12 only, an available Executive Rear Seat package boasting a rear relaxation seat with power footrest, rear control of the front passenger-seat position, and an extra 12-volt power outlet."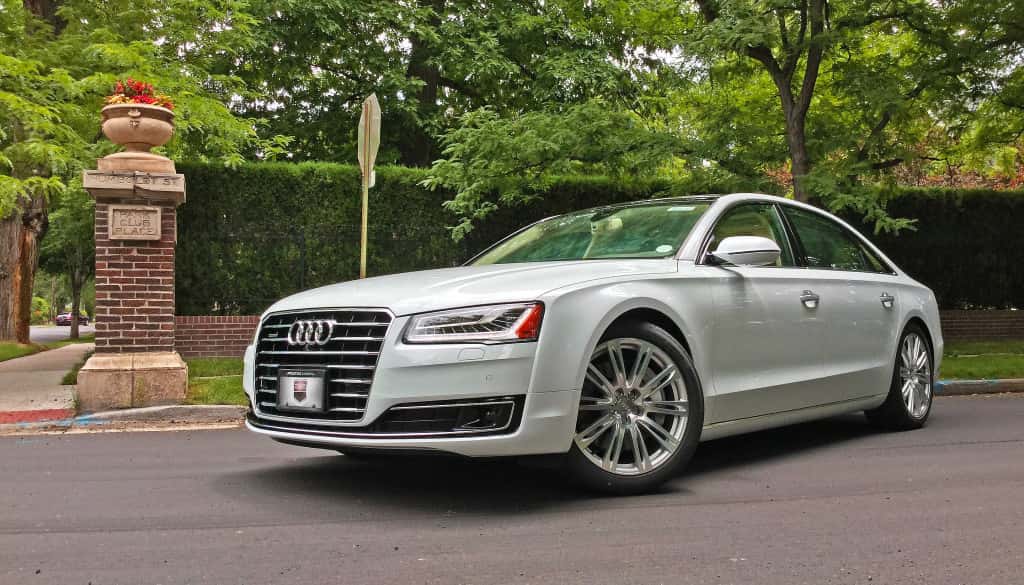 Prestige Imports: The Local Audi Dealer for Denver Country Club Neighborhood Residents
As the oldest Porsche/Audi dealership in Denver and along the Front Range, Prestige Imports preserves, promotes, and embodies the spirit of Denver by staying committed to the city's diverse neighborhoods. And just like the Country Club district, it has become a local institution.
What better place, then, for you to buy, finance, or lease a new or certified pre-owned Audi A8 than with our dealership.
Stop by Prestige Imports at 9201 West Colfax Avenue to check out all the A8 models we have in-stock; we're located between Wadsworth and Kipling. You can also call (833) 825-5423 to schedule an appointment with one of our Audi Brand Specialists.
Afterward, visit one of these fine Denver Country Club Neighborhood establishments and support a local business.
Restaurants: Fruition, Satchel's on 6th, Novo Coffee, Pho on 6th, Wash Park Sports Alley
Boutique Retailers: The Lark, La Cache, Mark Rossier Pottery, Oliver's Meat Market, Enstrom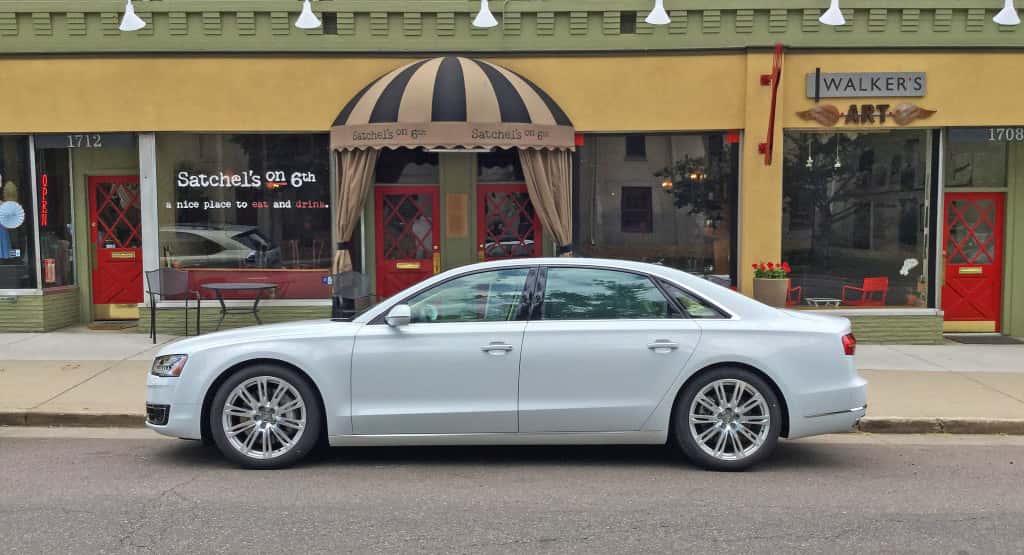 Banner image by Ken Lund, courtesy of Creative Commons
***
Did you find this article helpful? Did we miss anything? If you have questions or comments, just click the button below. We are here to help!

Questions or Comments >>