2017 Audi A3 e-tron: Keeping Colorado's Environment Clean
---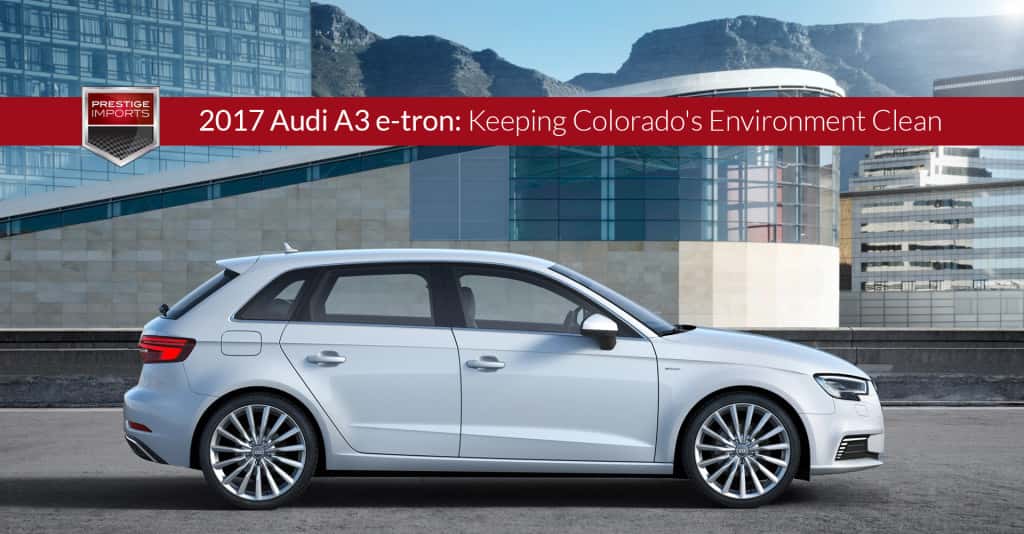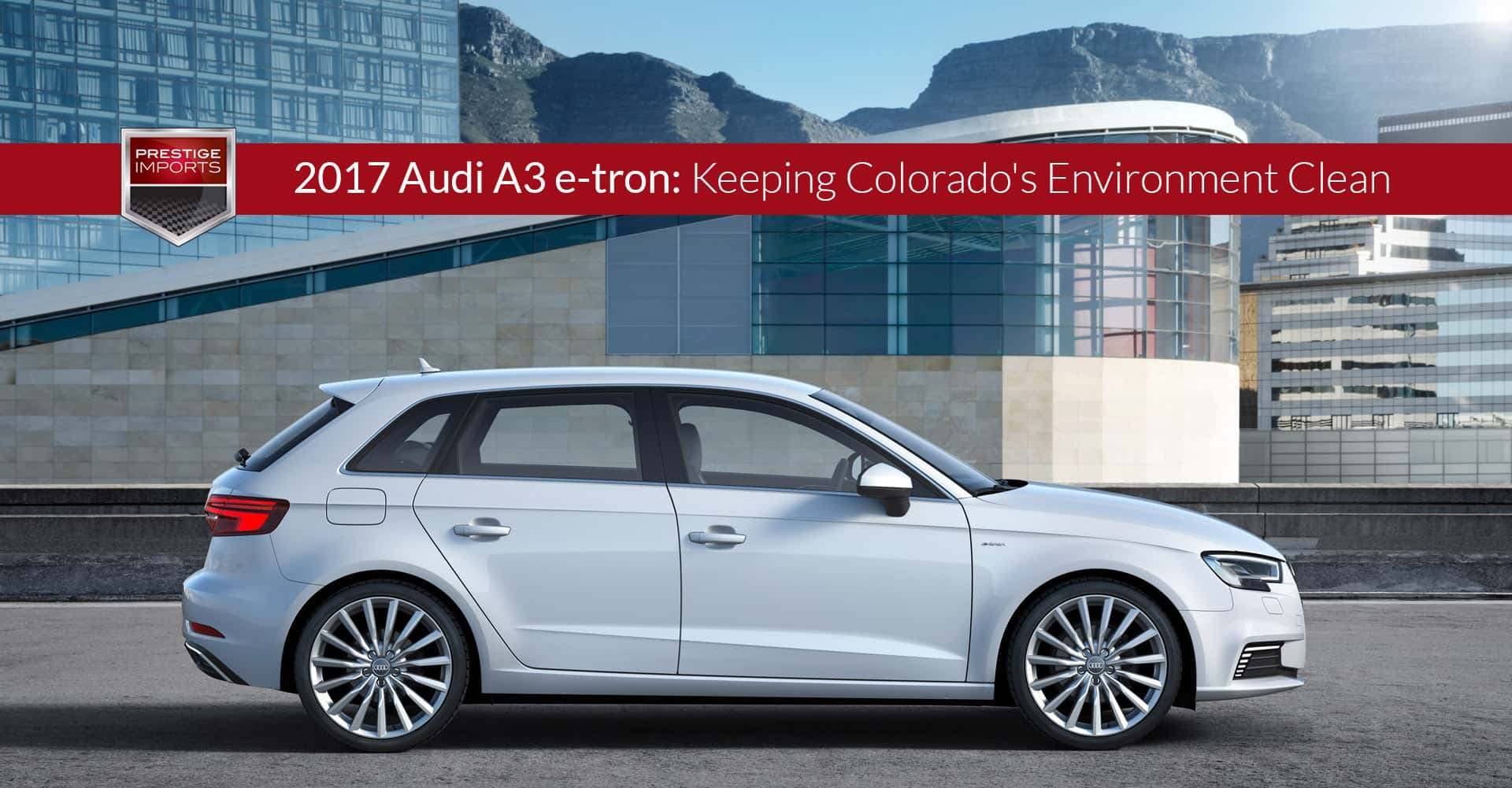 Environmental Legislation in Colorado
A few weeks ago (16 August 2016), "twenty negotiating parties…propose[d] a settlement agreement" that will "increase the use of clean energy in Colorado." Peter Maysmith, Executive Director of Conservation Colorado, praised the settlement. He argued that it will "grow the state economy, reduce pollution, support low income families, and protect ratepayers."
And according to the results of a recent study conducted by the Frontier Group and the Environment American Research and Policy Group, the state of Colorado ranked in the top ten nationally for its use of solar energy as a source of "clean energy." The environmental benefits of solar energy are many, since it is both sustainable and renewable.
While environmental protections and regulations benefit all states, they prove to be even more important for Colorado, at least to the extent that our natural wonders and environment are paramount to our state's economic stability and cultural identity. As such, it's necessary for the state both to create and champion protection measures that will ensure the preservation of Colorado's most precious resources.
Another piece of legislation passed in the state of Colorado earlier this year was House Bill 16-1332, which provides "income tax credits for alternative fuel motor vehicles."
You can check out a summary of the bill over at Green Car Reports
The 2017 Audi A3 e-tron: Keeping Colorado's Environment Clean
What does all this environmental legislation in the state of Colorado have to do with Prestige Imports, you might ask? Well, Ingostadt just announced the specifications and imminent release of the 2017 Audi A3 e-tron, which qualifies for a discount under the rules of HB 16-1332. To this end, purchasing this car (or the 2016 version) can save you money and can help the beautiful Colorado environment at the same time.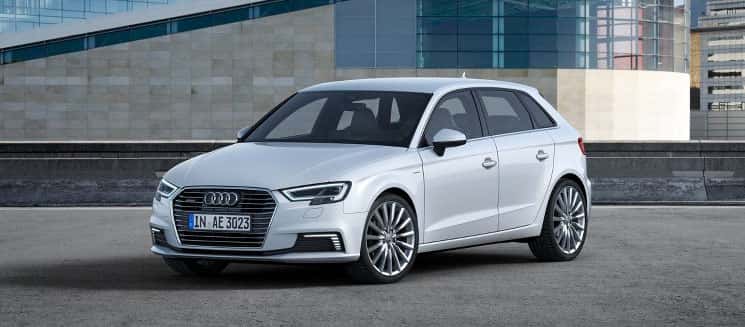 While the fuel economy numbers for the 2017 Audi A3 e-tron have not yet been posted by the U.S. Department of Energy, the numbers for the 2016 Audi A3 e-tron ultra are 86 MPGe and 39 MPG. Those marks are rather impressive. When the e-tron simultaneously leverages its combustion engine and electric engine, you'll average 86 miles per gallon. To this end, the e-tron's energy-efficiency contributes greatly to lower emissions and decreased dependency on fossil fuels.
And, as Audi's press release for the 2017 A3 e-tron mentions, "the Audi drive select system" offers owners "four unique drive modes" that:
allow e-tron drivers to dictate how to use the vehicle's electric range to best suit their needs. From hybrid mode, which automatically chooses the most efficient power source based on speed and performance demand, to Sport mode, which use all available power from both the combustion engine and the electric motor to deliver all-out performance.
Indeed, such versatility affords drivers the ability to maximize their vehicle's performance or minimize its environmental impact.
The 2017 Audi A3 e-tron: Eco-Friendly, Luxurious, and Hi-Tech
Of course, the 2017 Audi A3 e-tron isn't just an environmentally-friendly energy-saver. It's also a leader in the subcompact market. And the upcoming year's model only solidifies its position by adding a series of technological upgrades that have accompanied the other 2017 Audi releases.
For example, you can purchase a new 2017 Audi A3 e-tron that's outfitted with Audi virtual cockpit, Audi smartphone interface with Apple CarPlay and Android Auto integration for compatible devices, Audi connect PRIME and PLUS services , and MMI Navigation plus with MMI touch.
Moreover, if you upgrade to the Sport package, you'll also receive a 3-spoke, flat-bottom, multifunction steering wheel with shift paddles, 18" 15-spoke Turbine-design wheels with all-season tires, front sport seats, and an S line roof spoiler, further differentiating the e-tron from the rest of the A3 model line.
All of these upgrades are in addition to standard features that include a panoramic sunroof, rearview camera, LED daytime running lights with available e-tron signature LED headlights, and standard driver assistance systems such as Audi pre sense basic and Audi pre sense front.
Finally, the engine will also experience a noticeable upgrade. Whereas the power output of the 2016 Audi A3 e-tron produced 150 horsepower and 184 pounds-feet of torque, the 2017 model will increase the vehicle's output to 204 horsepower and 258 pounds-feet of torque. No doubt, these elevated numbers will produce higher top speeds and quicker accelerations.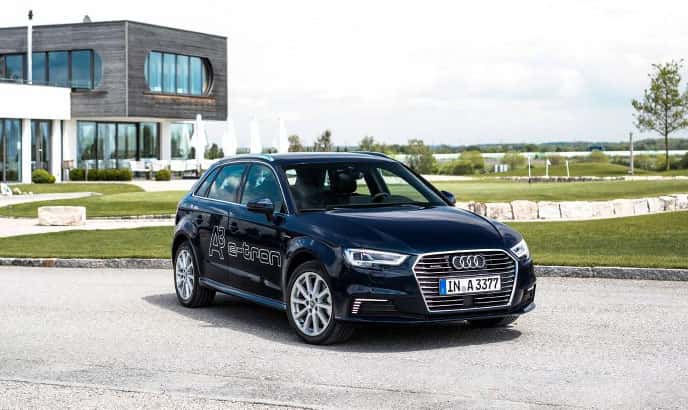 Prestige Imports: Denver's Dealership for the 2017 Audi A3 e-tron
If you're interested in finding out more about the 2017 Audi A3 e-tron, call Prestige Imports at (833) 825-5423 to speak with one of our Audi Brand Specialists. Likewise, you can visit our dealership to test drive a 2016 Audi A3 e-tron. Our address is 9201 West Colfax Avenue in Lakewood, located between Wadsworth and Kipling.
***
Did you find this article helpful? Did we miss anything? If you have questions or comments, just click the button below. We are here to help!

Questions or Comments >>