Halloween at Prestige Imports – 2021
---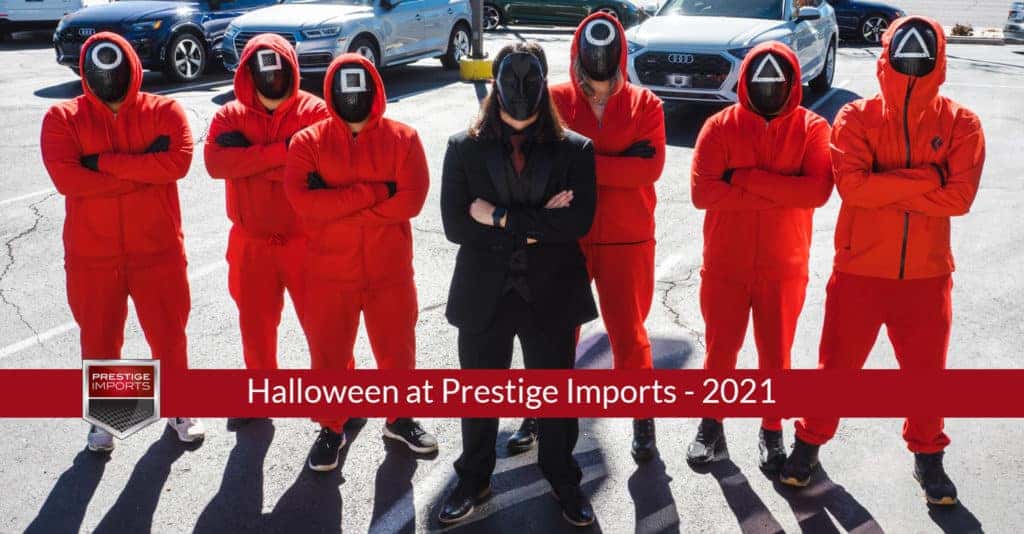 On October 29, 2021, Prestige Imports celebrated Halloween with a costume contest, pizza party, and trick-or-treat street for the kids.
And the winners of the Prestige Imports Halloween Costume Contest were …
​1st Place – Sales Managers – WWE Smackdown!
2nd Place – Ryan Reynolds – Shark Attack!
3rd Place – Audi Sales Team – Squid Games
Honorable Mention – Corey Robinson – Iron Man
Honorable Mention – Office/Accounting Team – Pac Man
Honorable Mention – Kristin Kreisler – The Evil Jester
We wish all of you a happy, fun, and safe Halloween!