Audi and AirBnB: The Perfect Weekend Partnership
---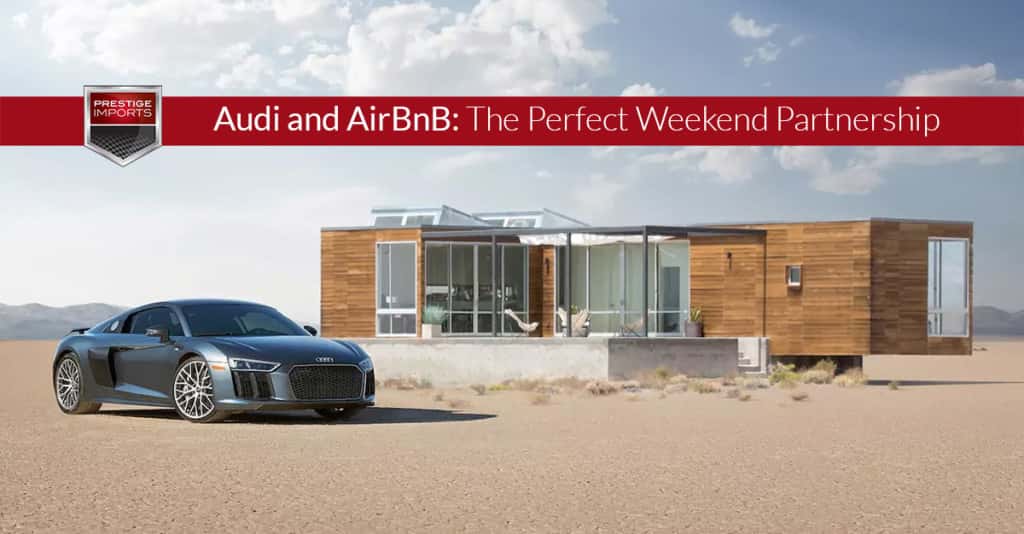 Audi and Airbnb at the Emmy's
A few weeks ago, Audi was the official automotive sponsor of the 68th Emmy Awards for its sixth consecutive year. In a press release leading up to the event, the German automaker announced a business collaboration with Airbnb in which the companies would offer an exclusive "travel and driving experience complete with a stay at a famed luxury residence and a weekend with the all-new Audi R8 supercar."
In order to promote the partnership, Audi produced the following television commercial, titled "Desolation":
The clip drops images of sleepy, weekend morning suburbia into a barren, steampunk wasteland reminiscent of Mad Max. The result is both humorous and eye-catching.
Audi and Airbnb in Colorado
Inspired by the commercial, I scoured Airbnb for unique, Colorado rentals. As the summer season transforms into autumn, the following five houses would serve as wonderful rest stops while you cruise around the state in your Audi (or Porsche) vehicle as you enjoy the turning aspens.
Located in Lyons, CO, the Little Red Treehouse boasts "huge views" and is "well appointed" with all the amenities you'd expect from a house not situated atop a tree. The space has two beds and accommodates a total of three guests.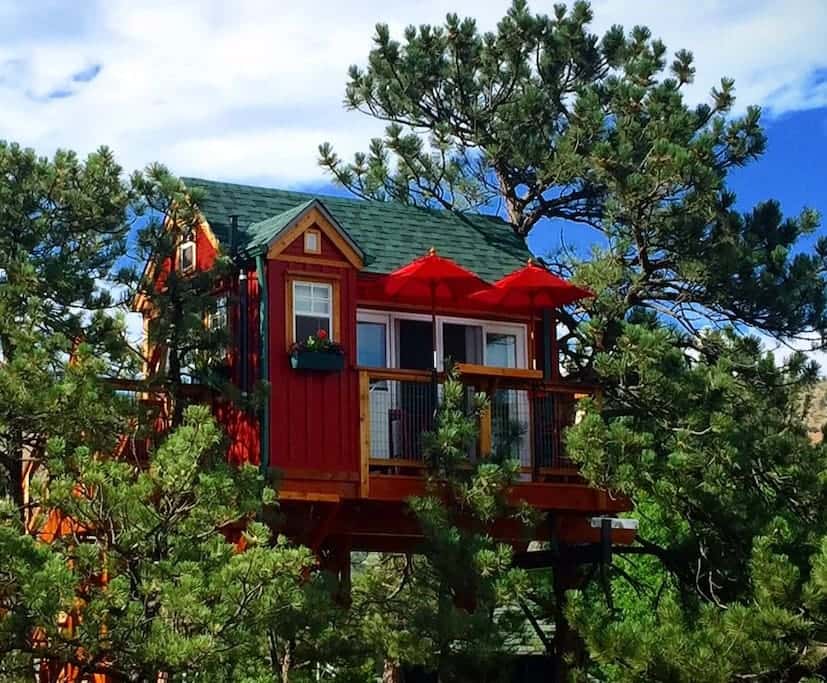 According to the space description, this Carbondale-based house is attached to "four, 100 feet spruce trees and rests 25 feet off the ground with a winding rock staircase leading to the front door."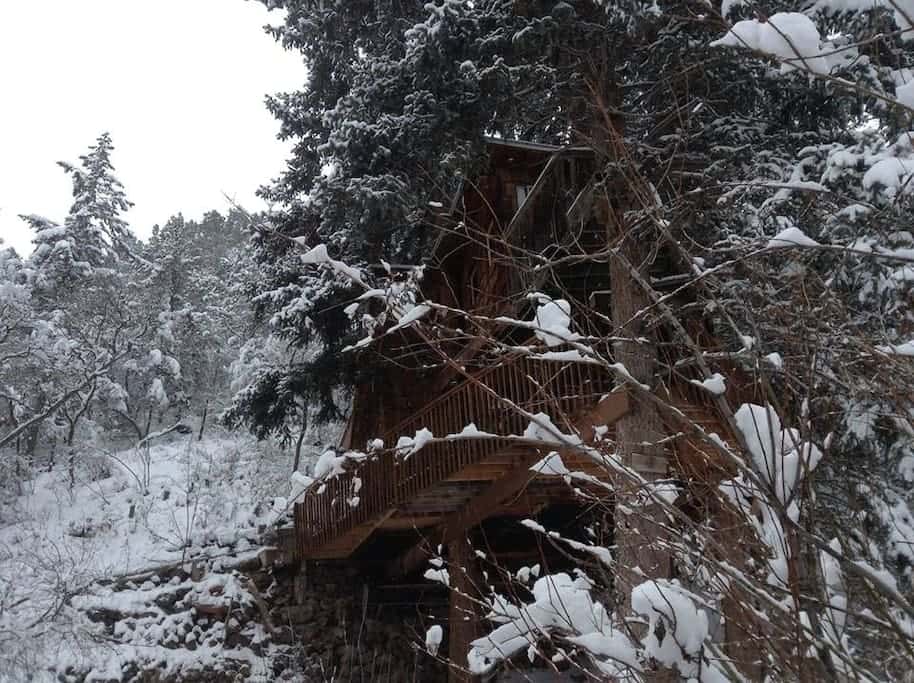 3) TreeHouse at Highland Haven:
The Highland Haven, located in Evergreen, accommodates two people. According to its web-copy, you can "live the fairy tale in our latest and most glorious new TreeHouse. Utterly private 850 square foot, three level two story magical one-of-a-kind hideaway."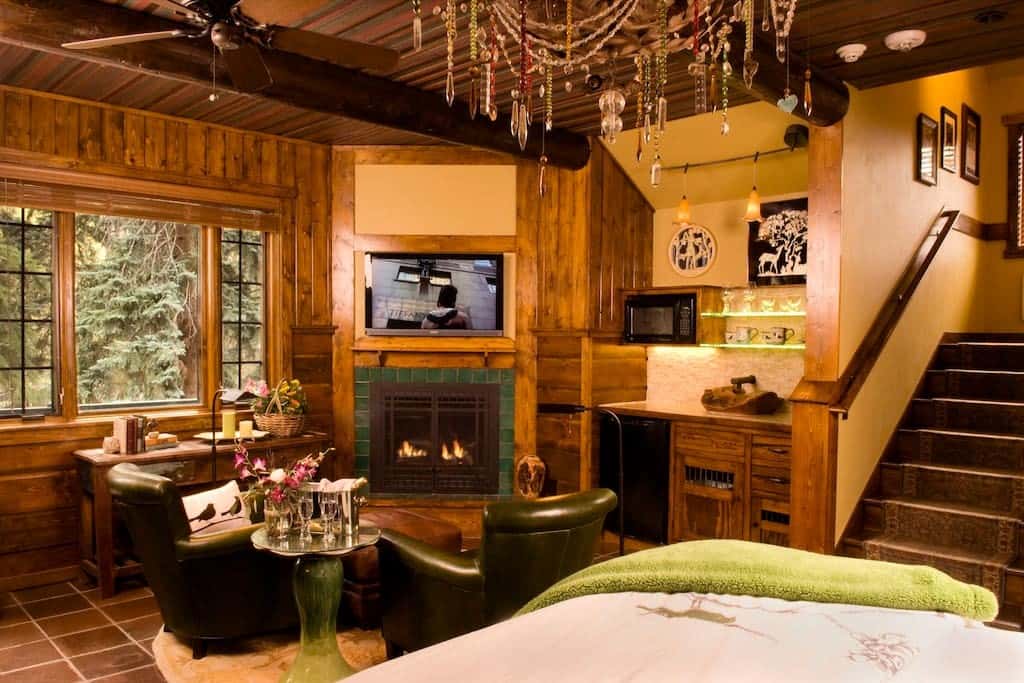 Calling this structure a "cabin" might belie the enormity and luxuriousness of the space. Regardless of what you call it, this house accommodates six people with three bedrooms and two bathrooms. It's built of "river rocks, mountain rocks and slate and huge wood beams reclaimed from barns and homes in the pre-civil war era." And, as one can guess from the ad, sits along the shores of a lake.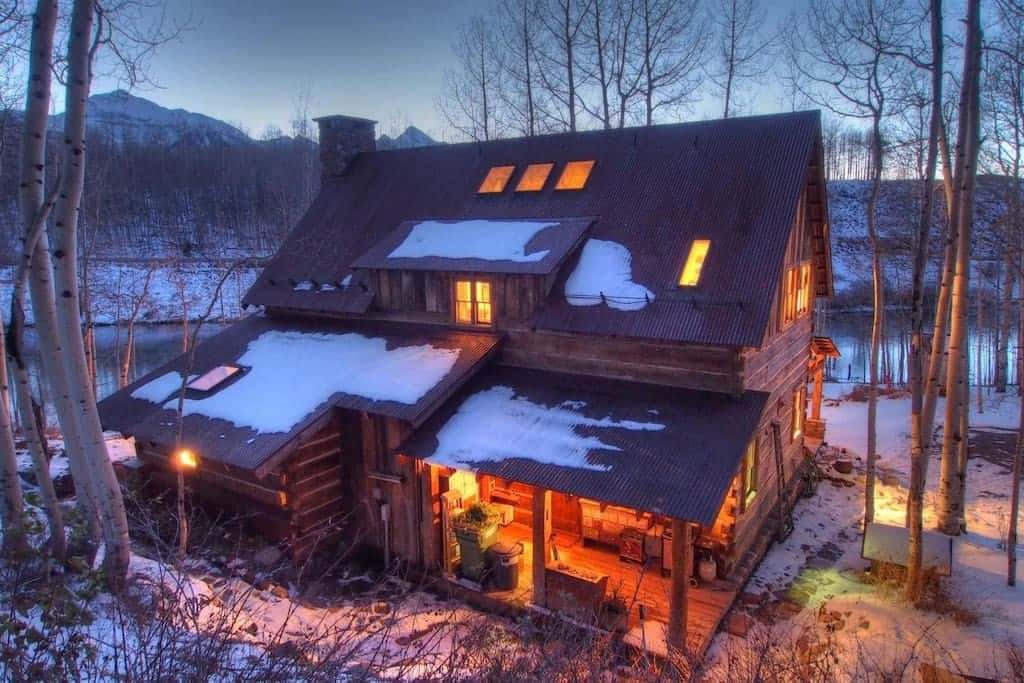 5) Aspen Falls:
Are you looking for a mountain retreat for your family or fifteen of your closest friends? Look no further than Aspen Falls in Estes Park. With nearly 30 acres and views of Estes Park and Rocky Mountain National Park, the property includes a main house and four additional cabins."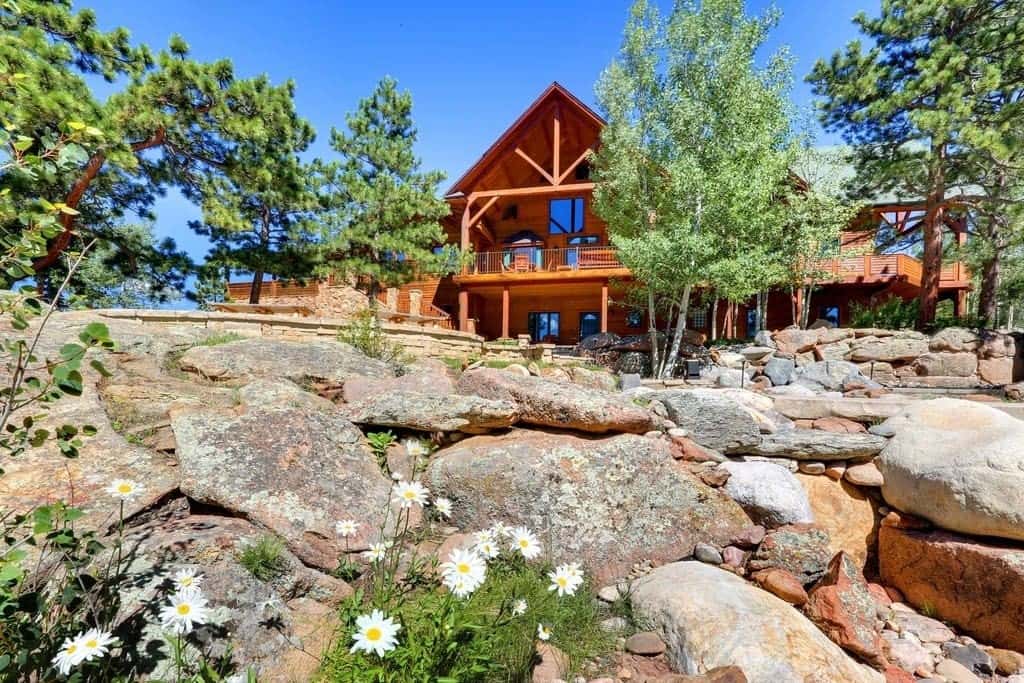 Prestige Imports: The Denver's oldest Porsche and Audi dealership
If you're living in the Denver or Front Range areas and looking to tour Colorado this autumn, stop in Prestige Imports to service your Porsche or Audi vehicle before you hit the open road. If you don't own one, it's never not the right time to stop by our dealership at 9201 West Colfax Avenue. One of our Audi Brand Specialists or Porsche Brand Ambassadors would love to assist you. You can call us at (833) 825-5423 to make an appointment.
Once your car is road-trip-ready, make a reservation at one of these Airbnb rentals and enjoy a weekend getaway with your family and friends as the aspen turn gold.
***
Did you find this article helpful? Did we miss anything? If you have questions or comments, just click the button below. We are here to help!

Questions or Comments >>