2nd Annual Prestige Imports Mountain Tour – June 9, 2012
---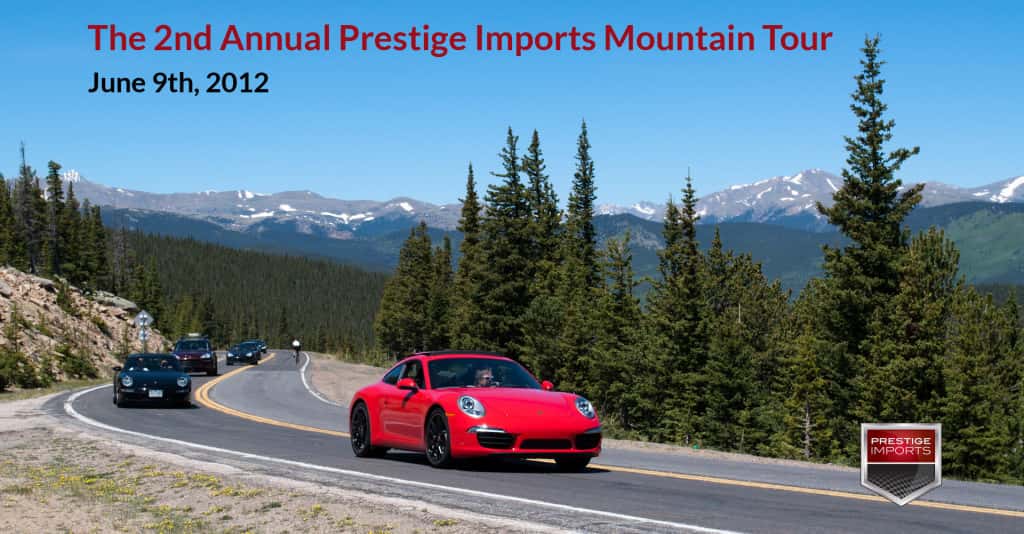 On Saturday, June 9th, 2012, your friendly neighborhood Porsche and Audi dealership held one of our biggest events of the year – the annual Prestige Imports Mountain Tour. This year we had so many participants we had to break the drive up into four groups and had the Lakewood Police Department on hand to usher each group through the stop light here at Colfax and Garrison.
The day started bright and early with a quick check-in at the tent in front of the Audi showroom, followed by a breakfast of bagels, fruit, pastries and juice. After breakfast, the four drive groups pulled away from the dealership at ten minute intervals from 9:00AM to 9:30AM.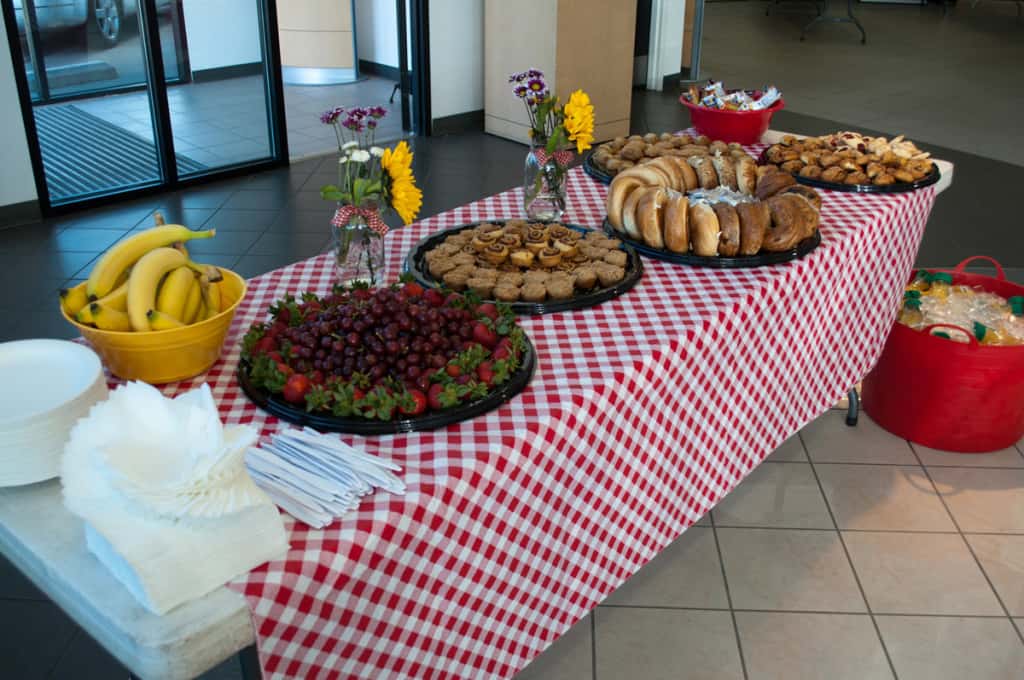 The groups proceeded West on 6th Avenue and then followed Highway 93 to the Golden Gate Canyon turnoff. After making their way up Golden Gate Canyon the groups meandered through the towns of Blackhawk and Central City. The Central City Parkway led the drivers back down to I-70 where they were able to push their speedometers back up to highway speeds. After a few miles, it was time to pull off of I-70 and start the climb up to Echo Lake Park. After passing Echo Lake, the groups climbed to the top of Squaw Pass and then wound their way back down through Evergreen and Morrison to the Denver metro area.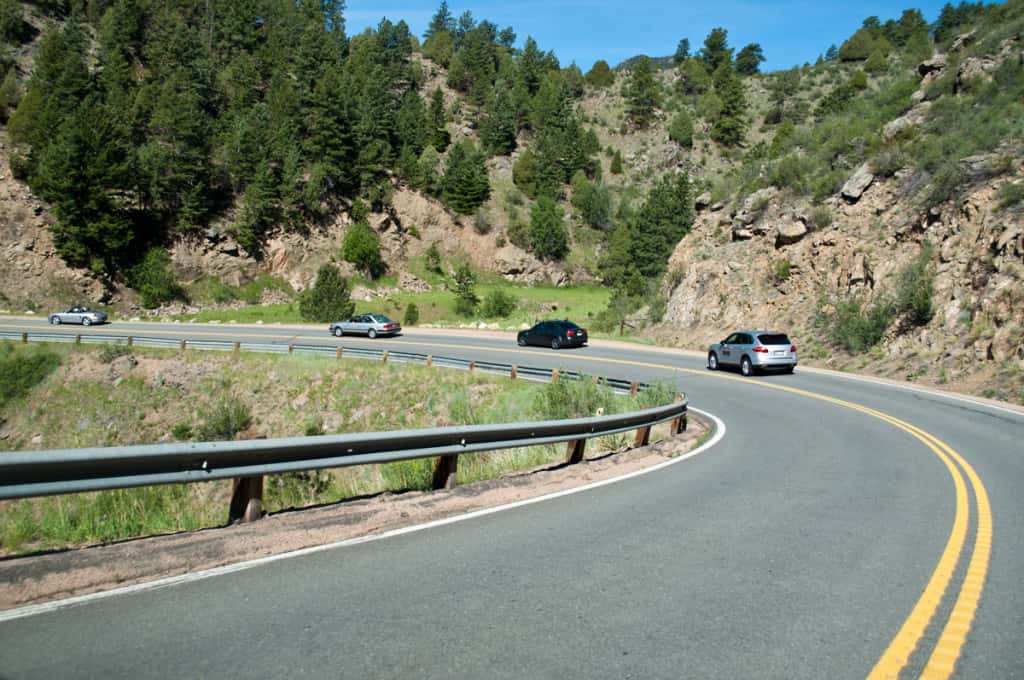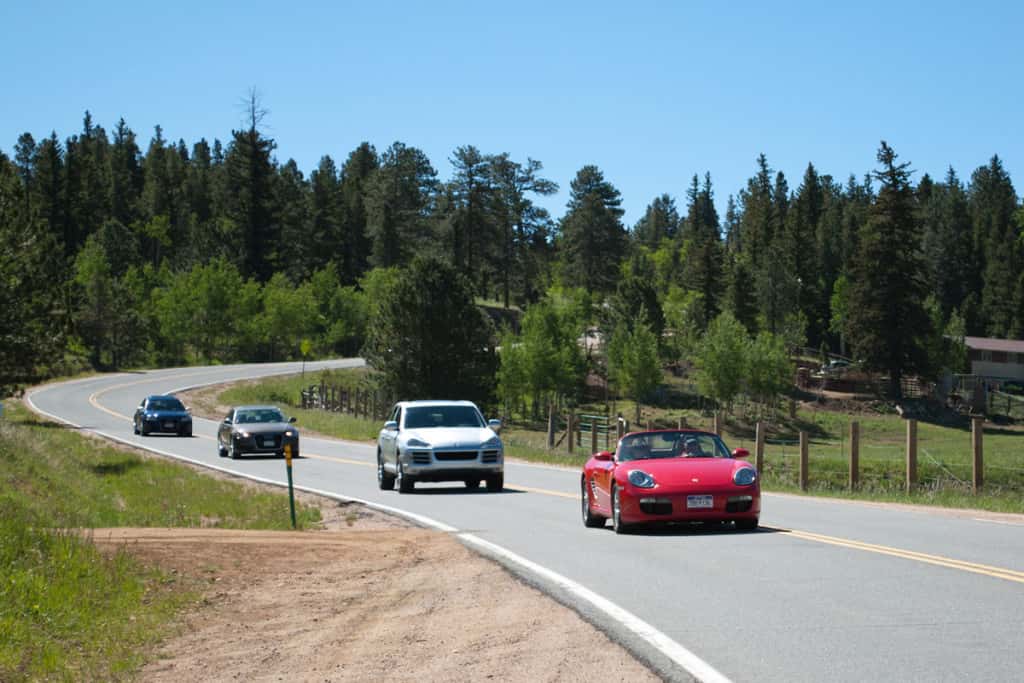 Upon returning to the dealership, the drivers found that Prestige Imports General Manager Justin Adis had the barbecue grills fired up and was busy flipping half-pound Angus burgers and turning gourmet brats. The lunch spread also included veggie burgers, baked beans, salads, chips, cookies and drinks. After eating lunch in either of the showrooms, the drivers were able to get a closer look at the new models from Porsche and Audi and talk a little shop with the Prestige Imports associates who were on hand to help with the event.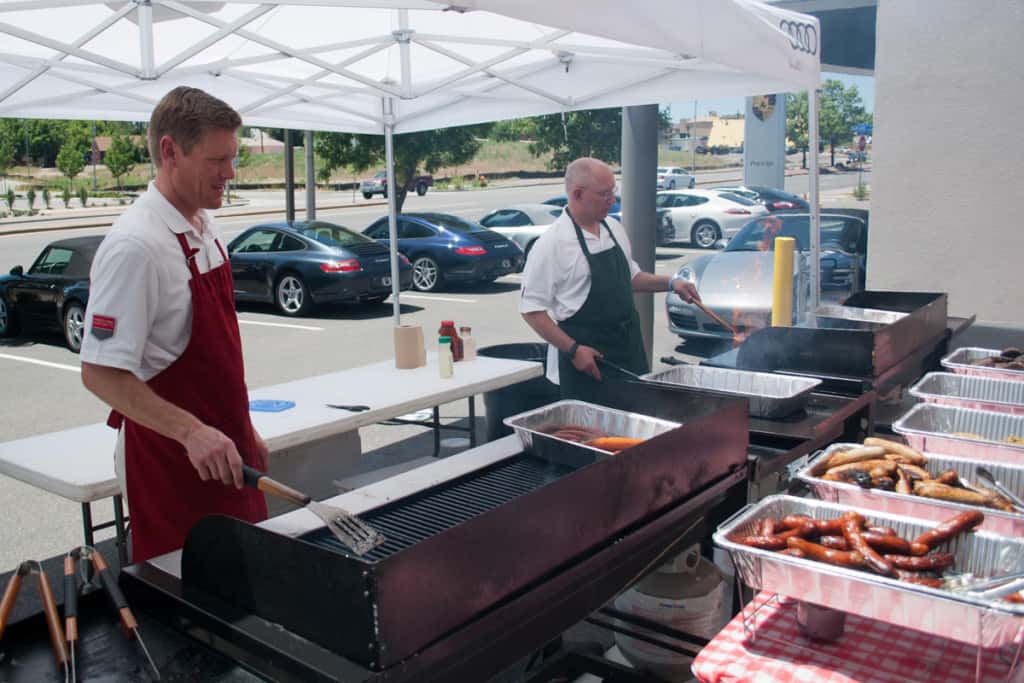 All in all, the 2012 Prestige Imports Mountain Tour was a resounding success with beautiful weather, excellent cars, a fun route, and outstanding food! All of us here at the dealership had a truly exceptional experience and are already looking forward to next year.
To see all of the pictures from the event, be sure to check out our Flickr page. To see a video of the green group speeding down the Central City Parkway (at exactly the posted speed limit 😉 ), don't miss our YouTube page.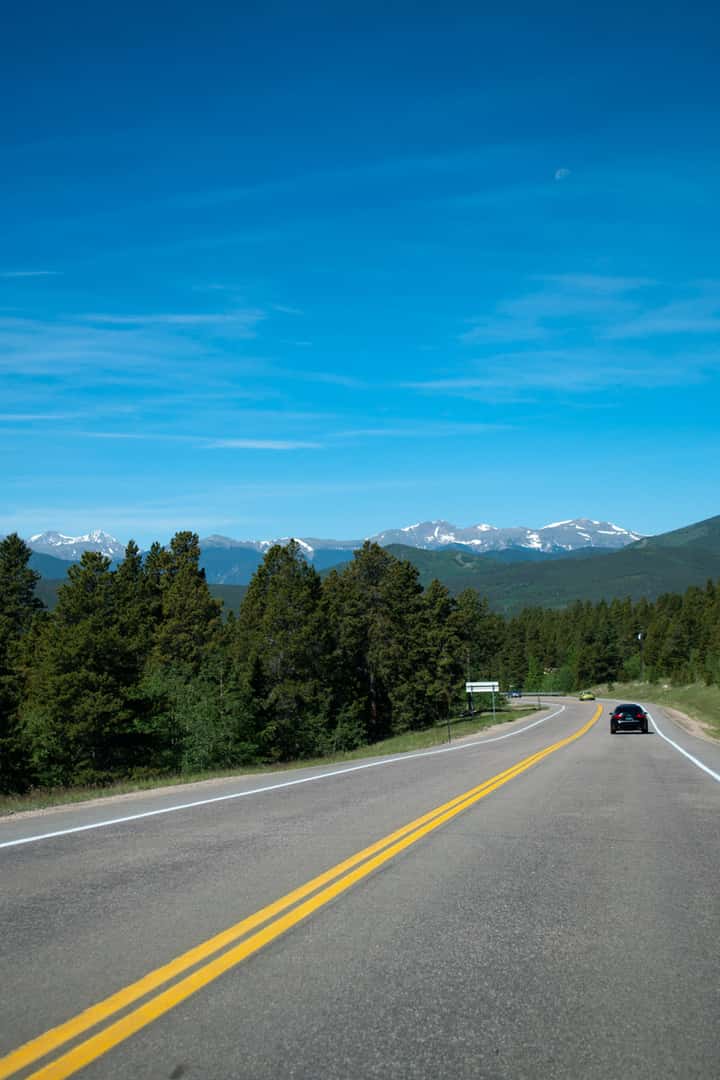 ***
Did you find this article helpful? Did we miss anything? If you have questions, or ideas for future articles, hit us up in the comments. We are here to help!

This article was written by Jason Noffsinger, Marketing Communications Specialist at Prestige Imports. Learn more about Jason on his Google+ page.