2017 Porsche Macan S Review: Hands-on at White Ranch Park
---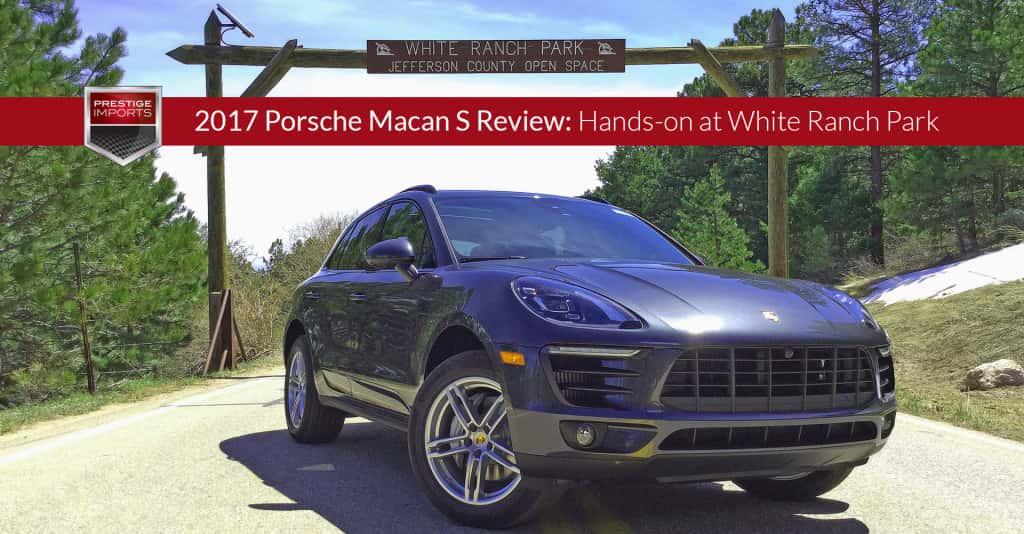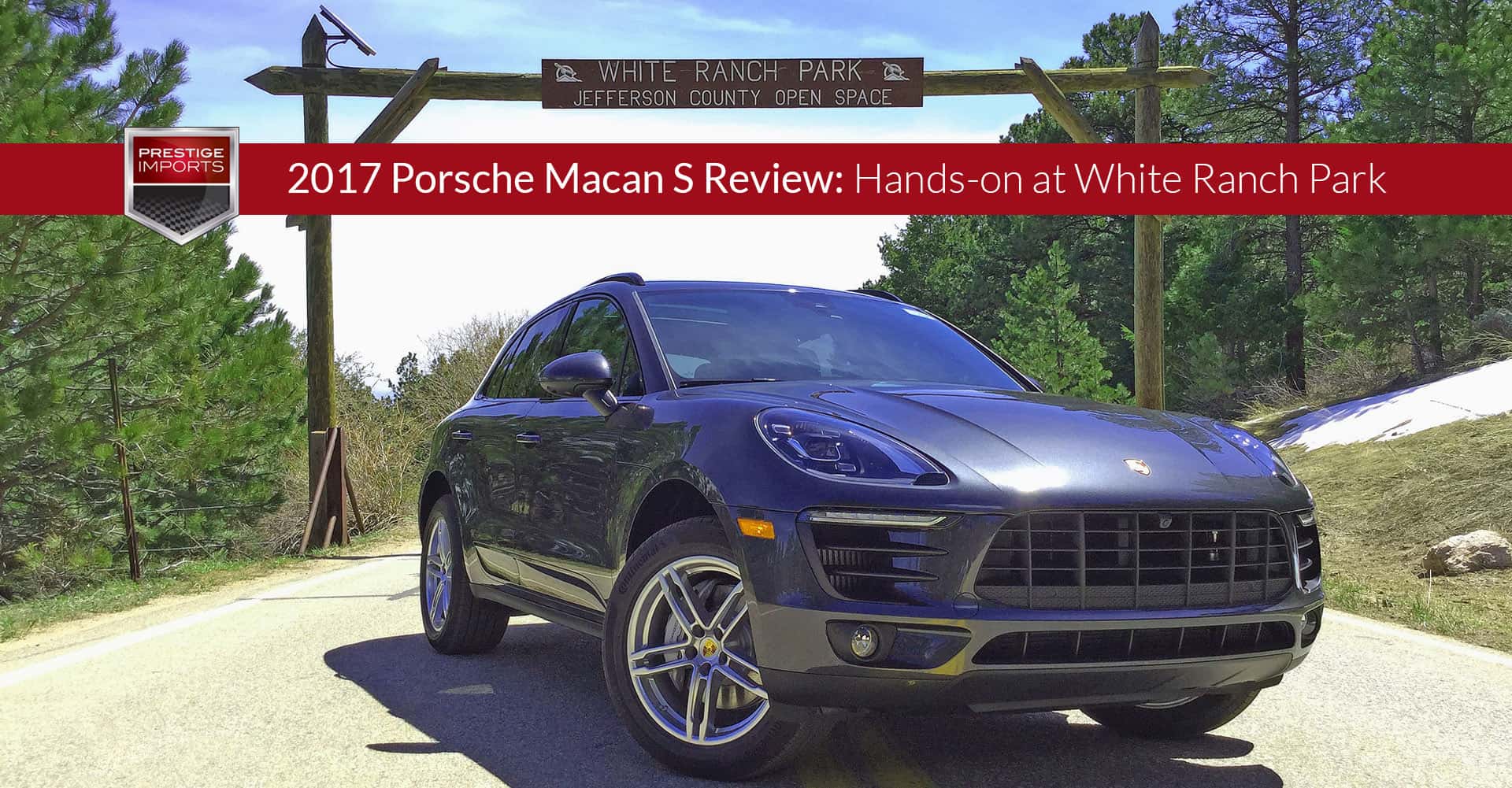 2017 Porsche Macan S Review and a Drive Through Golden Gate Canyon
The other day, I drove the new 2017 Porsche Macan S from Prestige Imports, down West Colfax Avenue to Golden, and then headed up Golden Gate Canyon Road. With several miles of twists and turns through picturesque roads, Golden Gate Canyon Road provides an unrivaled driving experience for Colorado Front Range residents and Porsche owners.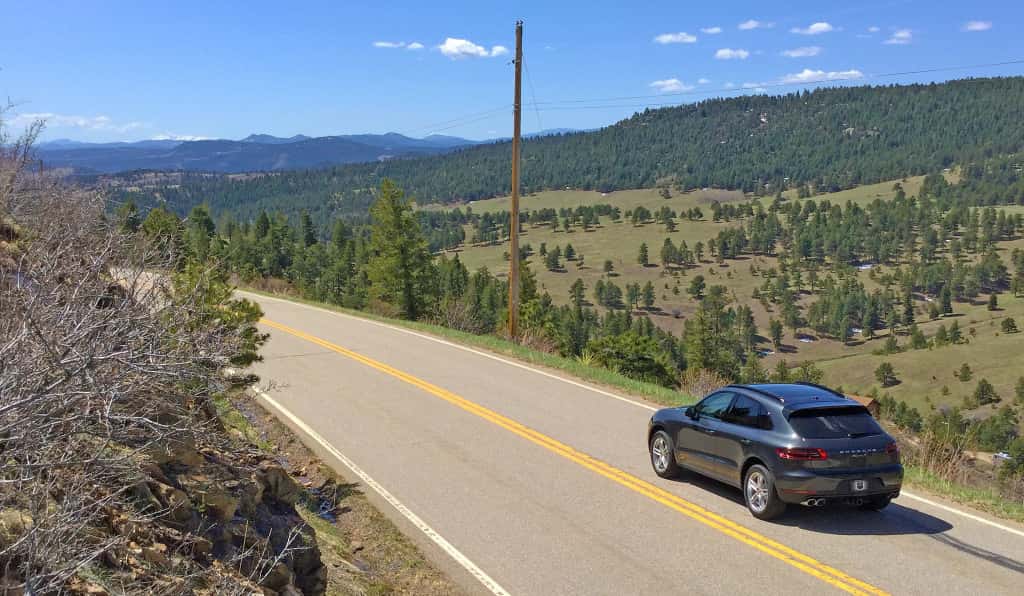 After ascending through a few of these twisties, I made a right turn on Crawford Gulch Road. Continuing my climb until Belcher Hill Road, I followed it into White Ranch Park.
The park is part of the Jefferson County Open Space Parks and Trails system, which covers more than 54,000 acres of protected land. This park system offers outdoor enthusiasts of Denver, Boulder, Golden, and the surrounding areas a bevy of natural pleasures.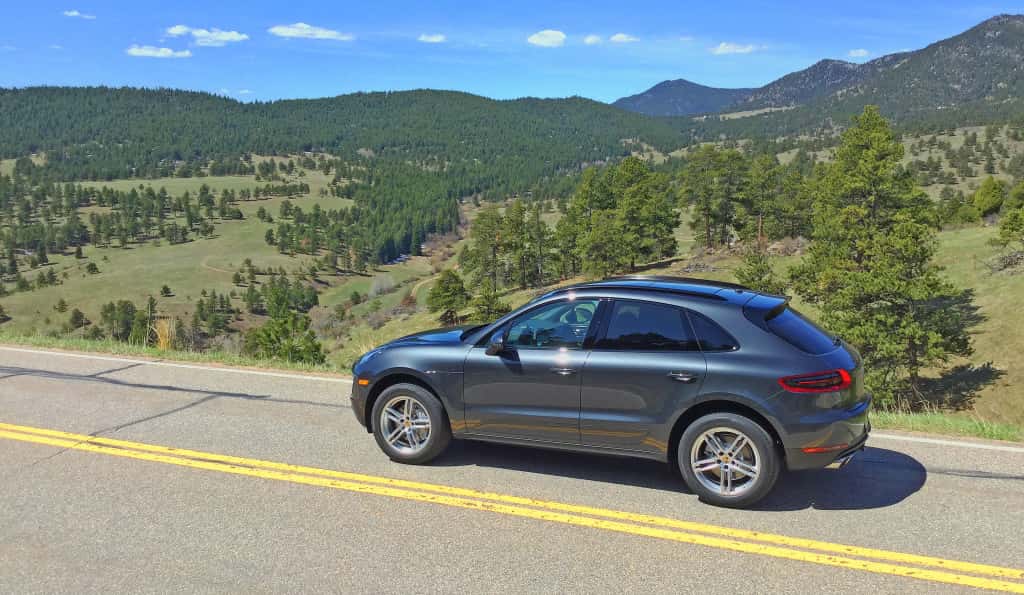 Views and Trails at White Ranch Park
A small parking lot near the White Ranch's entrance provides direct access to several trail heads, as well as view of the Denver skyline from a scenic vista.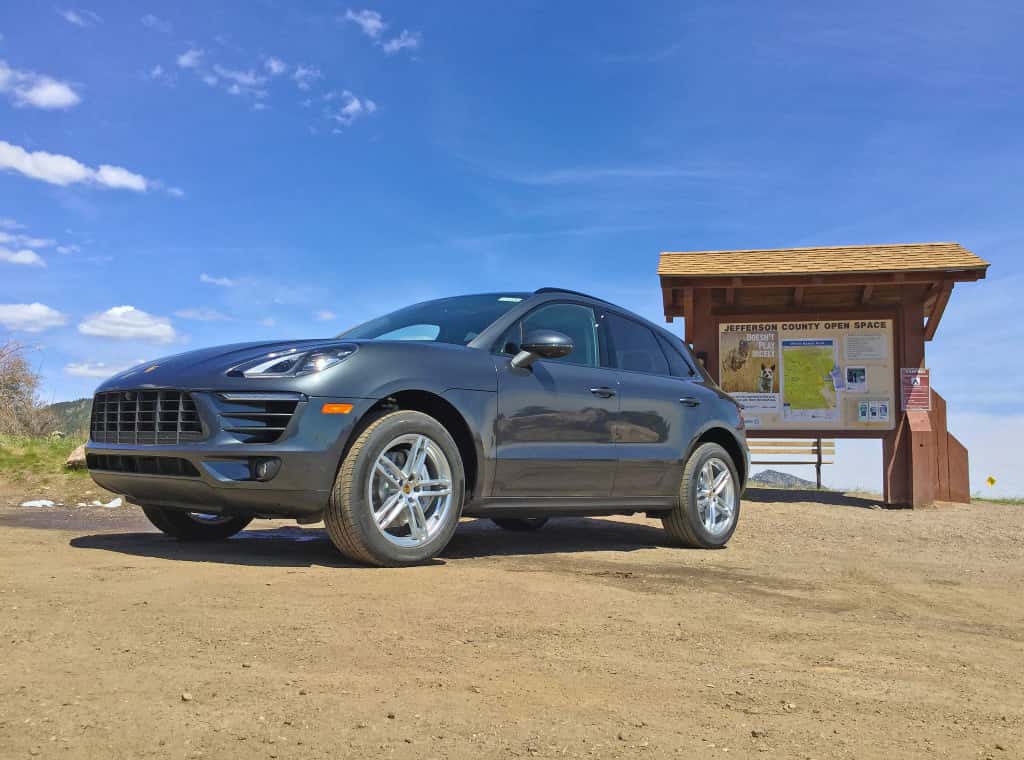 According to Jefferson County's website, the history of White Ranch Park is as such:
While en route to California in 1865, James Bond and his wife were travelling near Dorey Hill when their son, Wesley Bond, was run over by their wagon. Following his death, they filed a homestead. The Frank Bond family sold the land to John Andrist. Paul White purchased the property from the Andrist family in 1913. From 1913 to 1974, the Paul White family owned and operated the land as a commercial cattle ranch. After Paul White's death in 1969, his wife, Anna Lee White, entered into a purchase/gift agreement to turn over ownership of the land to Jefferson County Open Space.
Today, the park boasts eleven trails that span 20.6 miles, containing various levels of difficulty which offer beginner, intermediate, or skilled hikers plenty of outdoor exercise and enjoyment.
Likewise, the park contains "abundant wildlife and encompasses open meadows, forested foothills, a pristine canyon, buttes, rock formations and Van Bibber Creek along the southern border" for those interested in more passive, visual pursuits.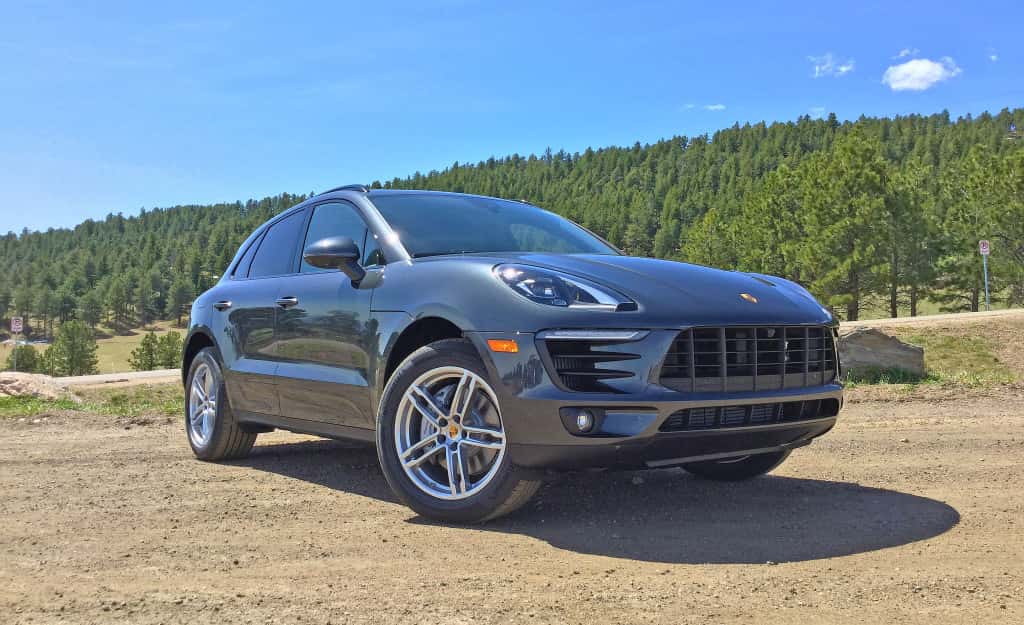 2017 Porsche Macan S Review: Luxurious Style and Impeccable Handling
Of course, for those of you more interested in checking out a slick whip, as opposed to some bird on a Blue Spruce branch, look no further than the gorgeous 2017 Porsche Macan S found in these photographs.
Regarding the vehicles' exterior styling, Car and Driver notes that it's "a fairly irresistible redo of Audi's architecture." But "aside from the compact size, there is no obvious visual connection to the Q5. [And] Porsche's designers went to work inside and out" in order to bring drivers one of the hottest looking crossovers on the market.
As you can tell from the images in this post, the reviewers at Car and Driver are spot on. The German automaker managed to capture the essence of their racing and performance heritage with the look and feel of this crossover. In doing so, Porsche extended its brand into new demographics, allowing for a more family-friendly, luxury experience.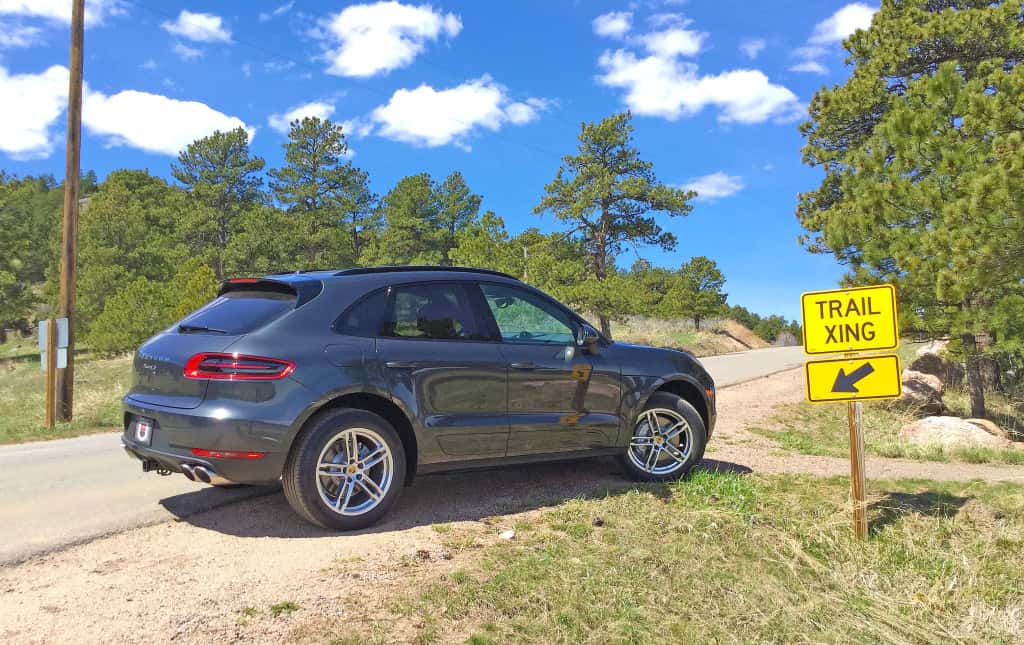 If you're buying a Porsche, though, it's not just the looks (or the badge) that you're purchasing. The drive and handling, obviously, are big selling points as well. In a review of the 2016 model, Edmunds claims that the Macan "pulls with plenty of gusto, and the lightning-quick shifts from the PDK transmission make for a lively driving experience as well." Moreover, the reviewer goes on to mention that the Macan's steering is "better than the majority of cars on the road–let alone SUVs."
You might be wondering whether or not you can actually take this vehicle off-road. Often, the case with luxury crossovers and SUVs is that you'd be foolish to drive the vehicle anywhere but a paved surface, for fear of inflicting major damage to the machinery on which you dropped serious coin.
This, luckily, is not the case for the Porsche Macan. Edmunds notes that "the Macan is quite comfortable and quiet over just about any road surface, something that cannot be said of all similarly athletic SUVs at any price." So if you're heading up to mountains for a camping getaway, you can rest easy knowing that this car can handle the terrain.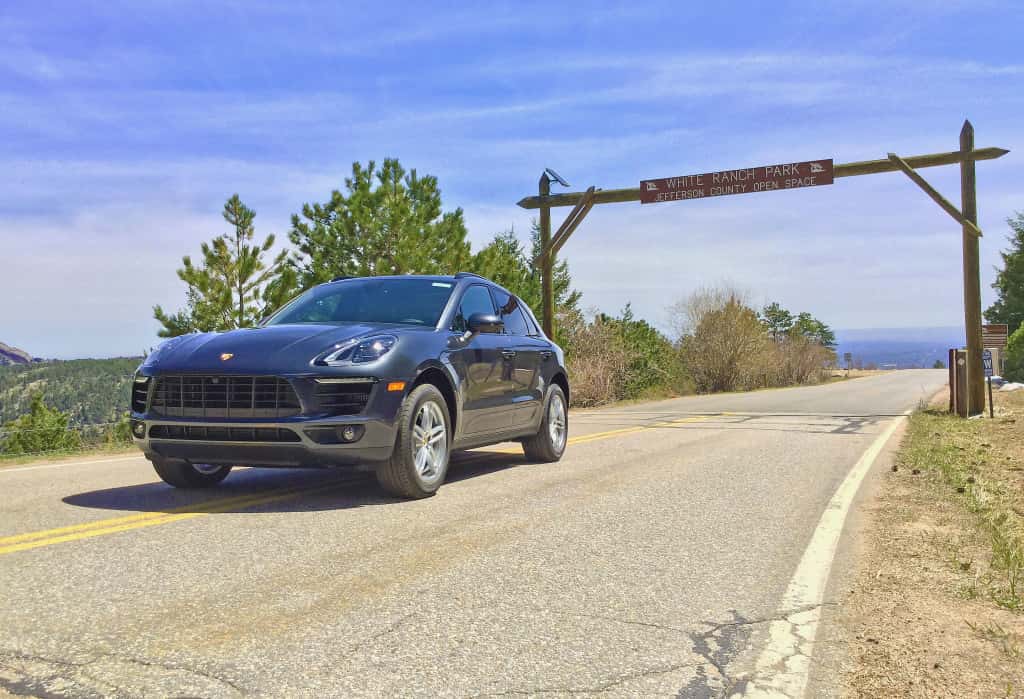 Prestige Imports, your local dealer for the 2017 Porsche Macan S in Denver and throughout Colorado
If you would like to experience the thrill and comfort of driving through Golden Gate Canyon in a Porsche Macan S, visit Prestige Imports. As the oldest Porsche and Audi dealership in the Front Range area, we can direct you to the new or certified pre-owned vehicles that best suits your needs.
Call us at (833) 825-5423 to schedule an appoint. Likewise, you can stop by the dealership at 9201 West Colfax Avenue. We're located between Wadsworth and Kipling.
You can also check out our Porsche Macan inventory right here on this website. Enjoy!
Once you purchase, finance, or lease a Macan, you'll be one short but rad car ride away from exploring the trails of White Ranch Park.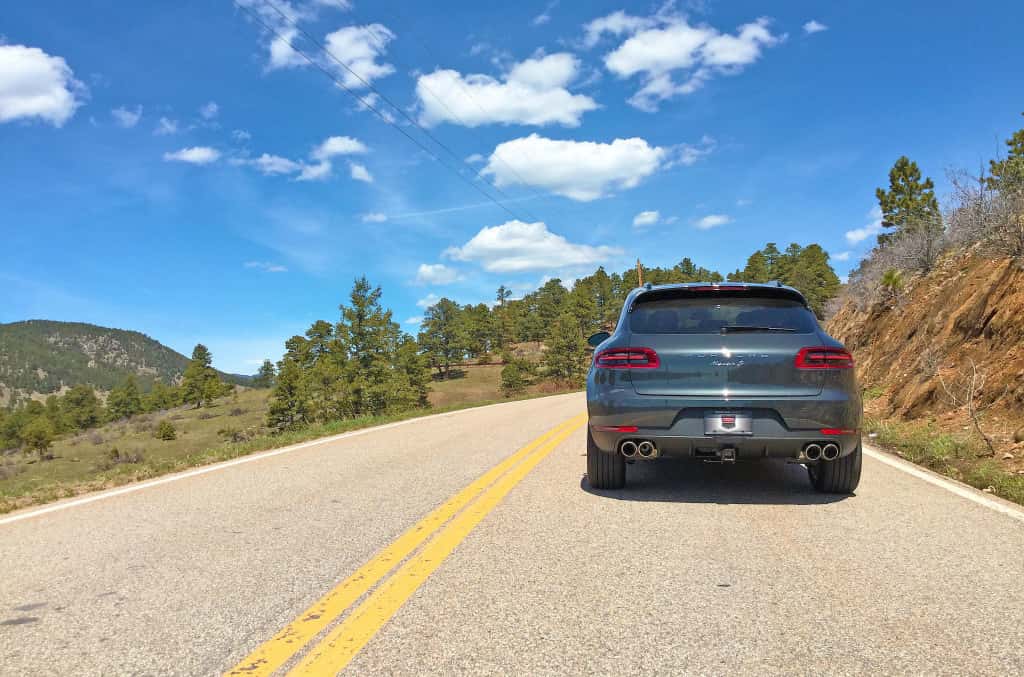 ***
Did you find this article helpful? Did we miss anything? If you have questions or comments, just click the button below. We are here to help!

Questions or Comments >>