Approved Tesla Body Shop in Denver, CO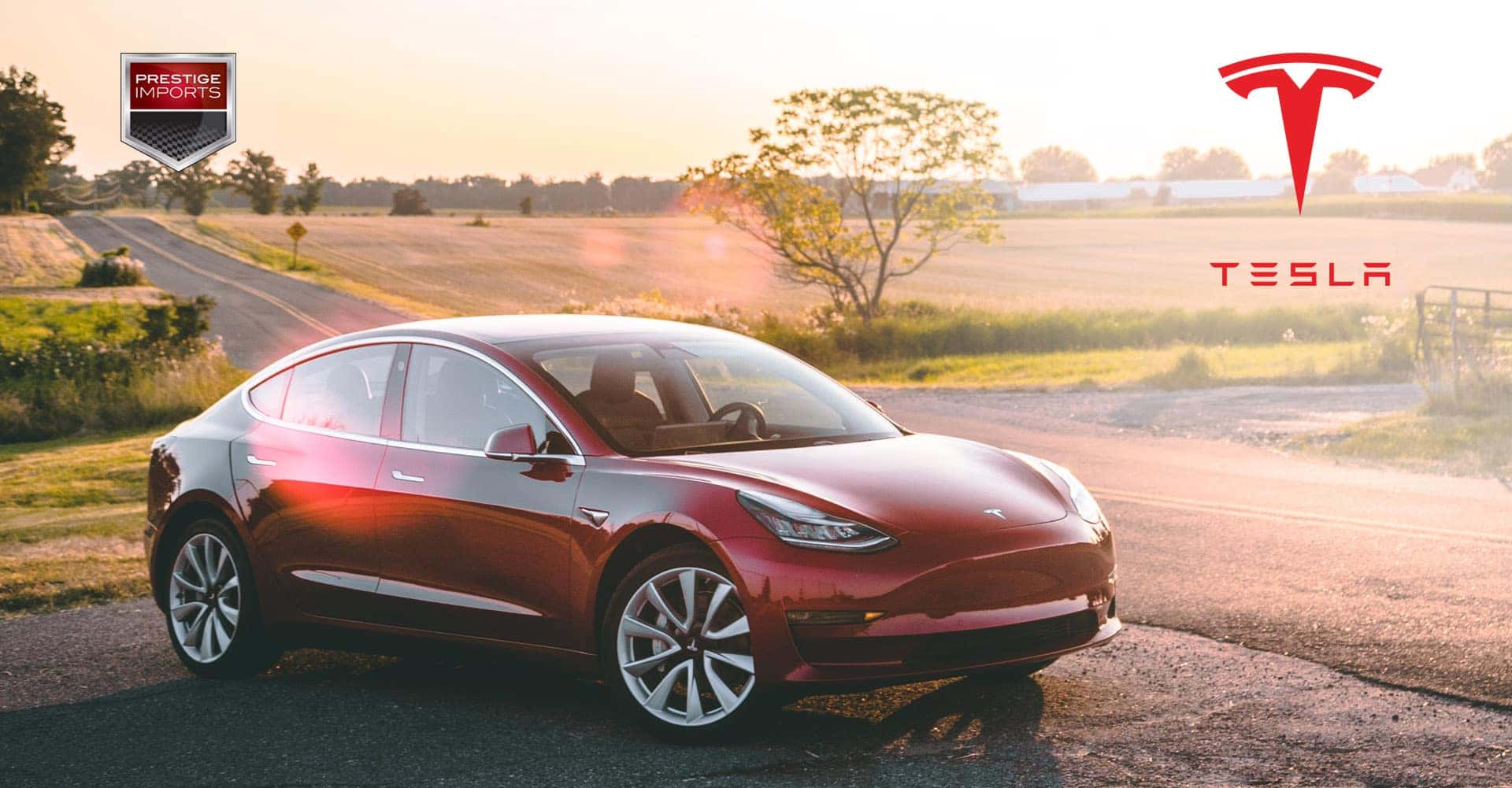 Prestige Imports is a proud member of the Tesla Approved Body Shop Network
The mission of the Tesla Approved Body Shop Network is:

To provide body shops with the training, procedures, parts, and tools to repair Tesla vehicles in an easy and cost-effective manner.
As a member of this network, Tesla actively monitors the Prestige Imports collision repair facility to ensure that we have the specialized training and equipment necessary to repair these state-of-the-art vehicles and shorten the time each customer is without their Tesla.
Approved Tesla Body Shop Technicians Receive Specialized Training and Assessment
At the Prestige Imports Collision Center, all the technicians that will work on your vehicle have undertaken rigorous training and assessments to ensure their ability to return Tesla vehicles to their originally designed state of safety, systems performance, and fit and finish aesthetics.
All staff performing any work on Tesla vehicles are required to complete Tesla online safety courses, including "Electrical Fundamentals" and "Model S, X, 3, Roadster HV Disablement". They must also achieve proficiency with the Tesla "Toolbox" diagnostic software.
Additionally, our technicians must demonstrate the ability to perform structural and nonstructural repair work on Tesla vehicles and the ability to remove and install High Voltage batteries and drive motors.
Approved Tesla Body Shops Use Only Authentic Tesla Parts
Tesla restricts the sale of certain replacement parts to approved Tesla body shops that possess the correct tools and have received training on how to use them.
Restricted parts include HV (High Voltage) components and certain components that are secured with welding, structural adhesive, and/or permanent fasteners. Needless to say, it's hard to complete auto body repair procedures without these parts; and that's why it is so important to choose a Tesla Approved Body Shop like Prestige Imports.
General Requirements for an Approved Tesla Body Shop
Like most manufacturers, Tesla requires a substantial level of proficiency before even beginning the certification process. Below are just a few of the requirements that the Prestige Imports Collision Center maintains as a matter of course:
Meet or exceed all local and federal safety and environmental standards.
Demonstrate ongoing industry relevant training (certificates) for management, administration, and production personnel.
Have the ability to complete and verify four-wheel alignment through computer printout.
Have the ability to remove and replace suspension components, wire harnesses, cooling system components, and supplemental restraint system (SRS) components.
Maintain a securely fenced parking area.
Maintain a neat and clean customer reception area.
Maintain a communications log of all communication with the customer.
Provide proper safety equipment and work environment for all employees.
Offer a written limited lifetime warranty against defects in workmanship.
Have a documented ongoing system for measuring, tracking, and reporting customer satisfaction.
Prestige Imports, Your Approved Tesla Collision Center in Denver
Accidents are unfortunate and unpredictable. If your Tesla is involved in one, choosing a certified Tesla body shop can make all the difference.
Bring your Tesla to Prestige Imports for the quality of repair mandated by the Tesla Body Repair Program. At Prestige we believe your car deserves the level of expertise necessary to restore it to original factory specifications, and nothing less.
This same commitment applies to all of our Collision Center certifications: Acura, Audi, Honda, Jaguar, Land Rover, Mercedes-Benz, Porsche, Subaru, Tesla, and Volkswagen. We have invested over one million dollars in equipment and training to ensure our qualifications to repair these vehicles to the highest manufacturer standards.
If your Tesla requires body repair after a hail storm, collision or other accident, please fill out the form on this page. One of our repair specialists will contact you as soon as possible. You may also give us a call at (303) 557-5937 or visit us at 1590 Dover St., Lakewood, CO 80215. Stop by today to experience the Prestige Imports difference!
Collision Center Hours:
Monday – Friday
8:00AM – 5:00PM
---
Call Us: (303) 557-5937
---
Stop By:
Prestige Imports Collision Center
1590 Dover St.
Lakewood, CO 80215
---
Schedule an Estimate:

---